Can This Essential Oil Help With Hair Loss?
Having some hair loss issues? Have no fear, because coconut oil is here to repair your damaged, breaking strands.
One of the most frustrating problems to deal with is hair loss. This can come from just about anything: dietary changes, aging, even stress—and losing chunks of your hair can just make everything seem so much harder to deal with. Instead of hiding the problem away in hats, try treating your hair with this amazing essential oil for hair loss: coconut oil. This essential oil has been reported to work wonders for your hair, and has actually been used by people all over the world for its claims to haircare fame.
Coconut Oil: The Best Essential Oil For Hair Loss?
So, how exactly does coconut oil help with hair loss? Well, for starters, healthy hair can only be produced with a healthy scalp. To keep your scalp healthy, your body produces a natural oil called sebum that helps keep your scalp from drying out and keeping your skin and follicles healthy enough for hair production. However, not all of us produce our natural oils equally, and some of us may have a lack of sebum production. This leads to a dry scalp, which hinders your hair follicles from producing strong, thick strands.
That's where coconut oil comes in: This essential oil acts similarly to sebum by nourishing your scalp and softening skin so your follicles can produce stronger, thicker hair. A well-oiled scalp with this essential oil for hair loss may help repair any damage that leads to hair loss and can help lead to thicker, healthier and shinier hair.
Coconut oil also contains lauric acid, which has been proven to help the proteins in hair bind together to protect the roots and strands being produced, making them stronger and preventing any breakage. Coconut oil also contains essential nutrients such as vitamins E and K, which help speed up hair growth. And, this essential oil also has been shown to act as an antibacterial and anti-fungal, clearing your scalp of any impurities. Although we can't guarantee that this essential oil will cure all of your hair loss needs, it does contain components that promote healthier, stronger hair.
Try These Top-Recommended Coconut Oil-Infused Products
To treat your hair with this oil, you can buy a tub of 100 percent virgin coconut oil and use it as a hair mask overnight. Or, if you'd rather not sleep with oil in your hair, just use products formulated with coconut oil. Suave Professionals Coconut Oil Infusion Damage Repair Shampoo and Coconut Oil Infusion Damage Repair Conditioner is a great way to get a fix of this essential oil into your daily shower routine without having to do any excess work.
And if you've just stepped out of the shower and are ready to style your locks, try using Suave Professionals Coconut Oil Infusion Damage Repair Oil Treatment to give your hair an added boost of coconut oil while making your locks smooth, soft and frizz-free.
If you're looking for more essential oils for hair loss and other hair care concerns, then check out our essential oil hair guide!
Prev Article
Next Article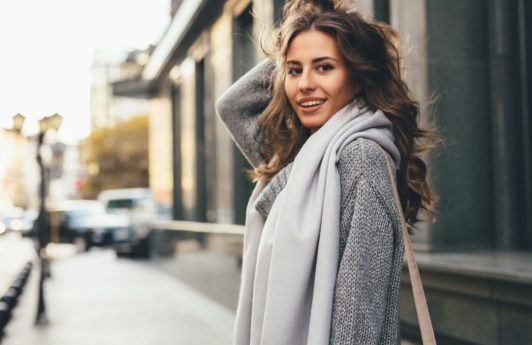 Article
The Best Hair Growth Oil Has These Key Qualities
How to keep your hair healthy and strong during the hair-growth process.
See article
All Things Hair on Instagram