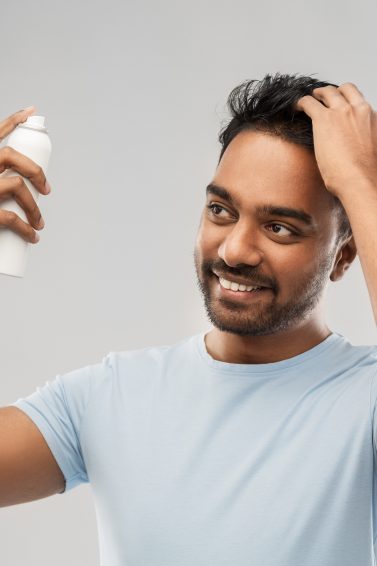 Streamlined haircare routine for men
Most men prefer their haircare routine to be simple, easy and to-the-point. No frills, no extra fluff – just what they need to give the most immediate results. So efficient haircare is a must especially for men who wash their hair everyday or don't have much time to spare. That's why we've compiled a short list of products men can use to simplify (and maximise!) their routine. Keep reading for our suggestions for a streamlined haircare routine for men.
Wash day cleansing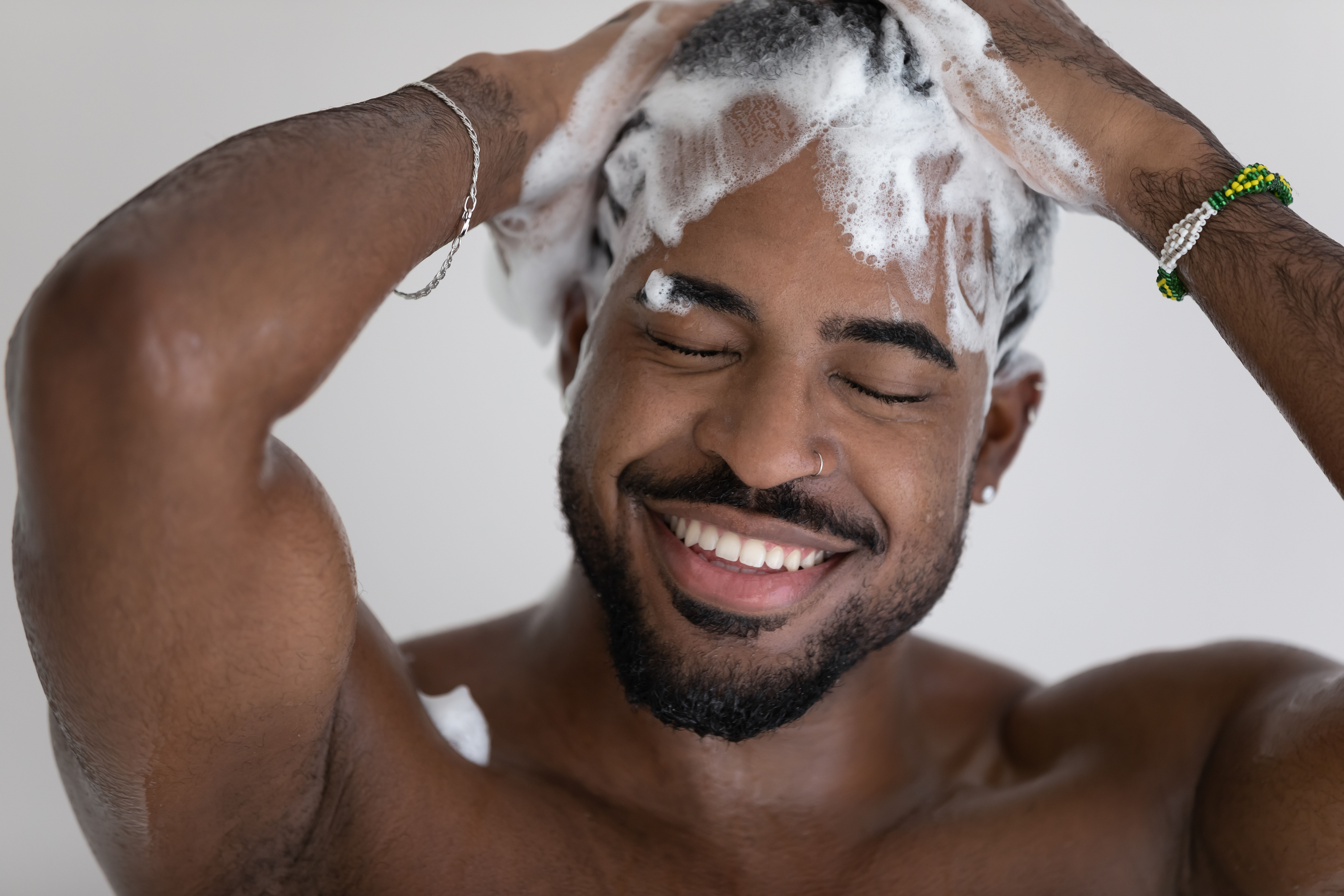 Cleansing your hair is pretty simple right? But without the right products for you, you might not get the results you really want. So, it's best to ensure you have the right cleansing products in your haircare routine.
If you experience dandruff or flaking, we recommend you try out an anti-dandruff shampoo. The Toni&Guy 2-in-1 Anti-Dandruff Shampoo is a great option, not only because it will refresh your scalp, but also because it's the only step you need on wash day.
If you don't have any particular haircare concerns, the Organics Aloe Vera Shampoo is for you. This will cleanse your hair while adding just a touch of extra hydration to your strands.
Conditioning
It's really easy to skip this step, but trust us, this is the easiest way to achieve soft, healthy strands. And it doesn't have to make your streamlined haircare routine any less, well, streamlined. After shampooing your hair, apply a small amount of conditioner. Save time by doing this before you shower, then once you're done, simply rinse it off.
Lightly condition your hair with the Organics Aloe Vera Conditioner. Infused with Aloe, this will hydrate your hair without weighing it down.
For more intensive conditioning, try the Organics Shea Butter Conditioner. This will deeply nourish, moisturise and soften your hair.
Daily moisture + smoothing
When it comes to daily styling, if you're more of a chilled guy that prefers to embrace the natural texture of your hair, this step is for you. It's also a great step to incorporate into your haircare routine if you prefer to have smooth hair with a light hold.
Moisture is key to letting your hair live its best life. The Toni&Guy Leave-In Conditioner is a great way to add just the right amount of moisture to your hair, while also smoothing the strands and giving it just a bit of hold.
Daily styling tip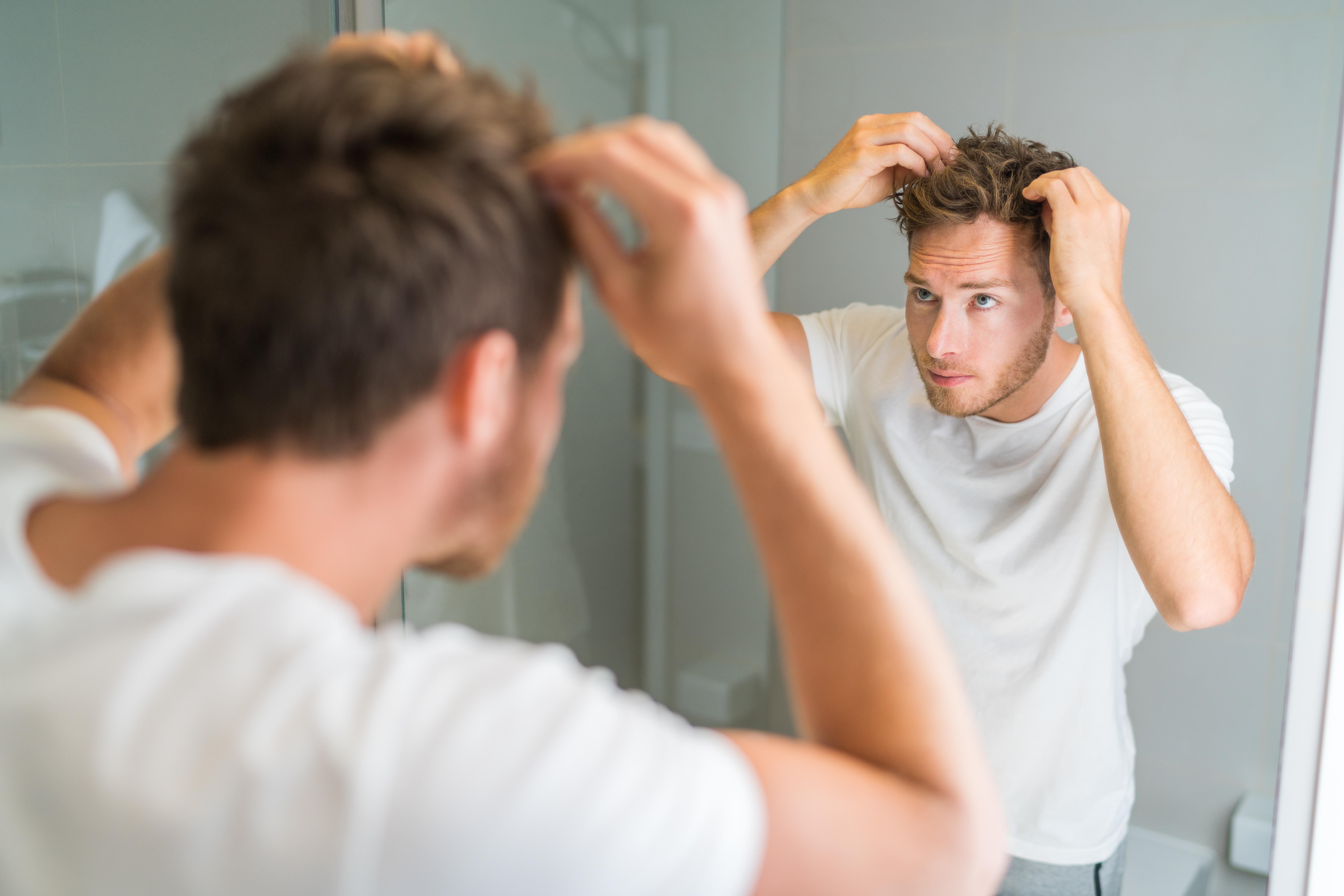 This tip sits on the border between hair care and styling, but it definitely helps in achieving that ideal, streamlined haircare routine.
Applying excessive amounts of gel, wax or clay can cause build-up on your hair and scalp. This can also happen if you apply these styling products directly onto your scalp. Product build-up isn't great for hair health and growth, and often results in washing your hair more to get it clean. So, we recommend avoiding this. Instead, apply small amounts of styling products to your hair, and avoid the scalp.
So that's it, everything you need for a concise, streamlined haircare routine for men. Simply shampoo, condition, moisturise and be wary of how much styling product you apply. Here's to quick, effective wash days.
Prev Article
Next Article
Article
What Causes Male Pattern Baldness and How to Treat
Going bald 101: This is everything you need to understand and deal with male hair loss.
See article
Attempt to assign property "alt" on null