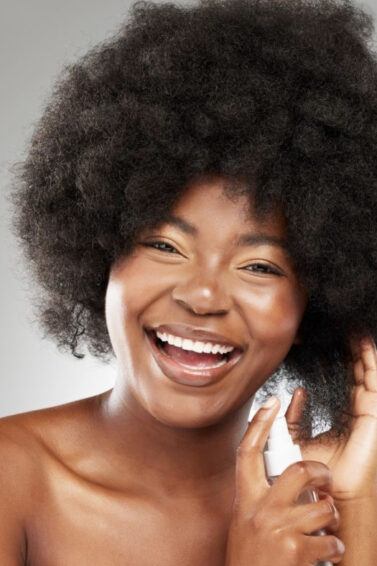 Hair Products Winter Wishlist
Unfortunately, winter weather isn't just harsh on your skin (which is already annoying enough), it can affect how your hair feels too.
So how can you stop these winter effects? By lathering, rubbing, dabbing and massaging the right products into your hair. To get you started, here's our winter wishlist of must-have haircare products to try.
Wash it well
Because the colder months tend to dry out your hair, it's important to replenish any lack of moisture. This also means preventing anything that may cause any extra loss of moisture – specifically things like over-washing your hair.
Keep your wash routine to 1-2 times a week if possible. This will allow your hair to retain its natural oils and not strip it of moisture. In addition to this, using a hydrating shampoo and conditioner will also help keep your hair looking and feeling good in winter. Here are some of our fave hydrating and cleansing products.
Dove Nutritive Solutions Nourishing Oil Care Shampoo and Conditioner is intensely moisturising and nourishing. Whilst at the same time is non-greasy and won't weigh your hair down.
Another must-have wash system for winter is the Organics Repair & Care Shampoo and Conditioner. It's infused with Shea Butter to add moisturise and reinforce each strand.
And if you're looking for something in between your washes that will gently cleanse but also hydrate hair, a co-wash product like the TRESemmé Platinum Strength Co-Wash is a winner.
Deep Treatments
In addition to washing your hair, incorporating a deep treatment into your hair regime is a must. Deep conditioning treatments can help to restore any damage caused by the weather, plus give your hair some much needed nourishment.
The Shea Moisture Raw Shea Butter Deep Treatment Mask is made with a variety of natural ingredients such as sea kelp, argan oil, raw shea butter, castor seed oil and olive oil (among other amazing ingredients). This mask is the perfect weekly moisture boost and strand protection.
The TRESemmé Keratin Smooth Deep Smoothing Mask is another deep treatment that will leave your hair beautifully strong and healthy-looking. Enriched with marula oil, it is super nourishing and smoothing – which is definitely needed when fighting those winter flyaways.
Styling for winter
Although we'd recommend turning down heat on heat styling in winter, we know there are some die hard lovers of styling that can't cut it out completely. For those of you who just nodded, we'd suggest getting a great heat protectant to use before styling.
No matter what the tool, the TRESemmé Heat Defence Styling Spray is one of our favourite heat protectants that effortlessly defends your hair from heat.
If you're not planning on using heat but still want to create some cute winter styles, using a leave-in product to do this is the way to go.
During winter our hair is prone to moisture loss and we definitely don't want dehydrated strands when styling. In order to keep your hair as moisturised as possible, a leave-in product like the Shea Moisture Jamaican Black Castor Oil Strengthen & Restore Leave-in Conditioner is great. For the best results apply the product to damp hair and then style it as desired.
Prev Article
Next Article
Article
Relaxed Hair Health: How to Care for Relaxed Hair All Year Round
Your go-to guide to maintaining the health of your relaxed hair.
See article