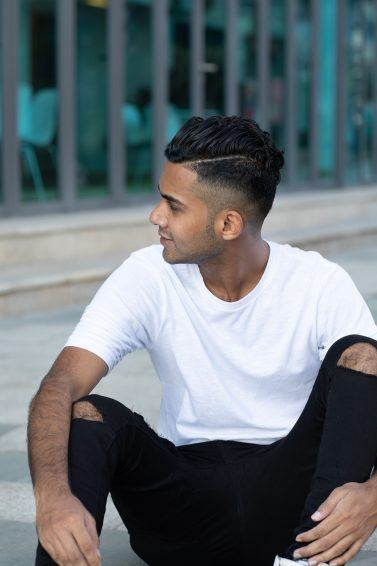 4 Expert Hair Care Tips for Men
Men tend to wear their hair short, so any split ends is often cut off… right? While this may be true, you should still give your hair (and scalp!) proper care to keep it soft and healthy. You can have a minimal hair care routine that gives you shiny, healthy hair. These 4 simple hair care tips for men will help you prevent split ends and treat your hair with the love it deserves.
1. Don't over-wash!
We bet you didn't know washing your hair too much could be a problem. But, washing too frequently can leave you with an oily scalp with brittle hair. This is because washing your hair too often strips your scalp of the natural oils, which leads to an over-production of oils on the scalp. All the while your hair still hasn't had a chance to recover from its dryness. It's a nasty cycle that doesn't end with healthy hair.
When it comes to cleansing, our hair care tip for men is to wash your hair every 2-3 days. If you feel you need a wash before that, use a dry shampoo like TRESemmé Instant Refresh Cleansing Dry Shampoo to help your hair feel and look cleaner between washes.
2. Dry with care
We know how tempting it can be to throw a towel on your head and give your hair a rub to dry off – but please don't. Hair is delicate and needs to be treated gently to get the best results. Unfortunately, rubbing your hair with something as harsh a towel can actually damage your hair.
Our hair care tip here is to try to make it a habit to dry your hair with care. So instead of rubbing your hair dry, gently squeeze or pat it. Instead of reaching for a standard bath towel, invest in a microfibre towel or even an old t-shirt. This won't cause any friction or unnecessary damage. And we promise, it's not as time-consuming as it sounds.
3. Use heat protection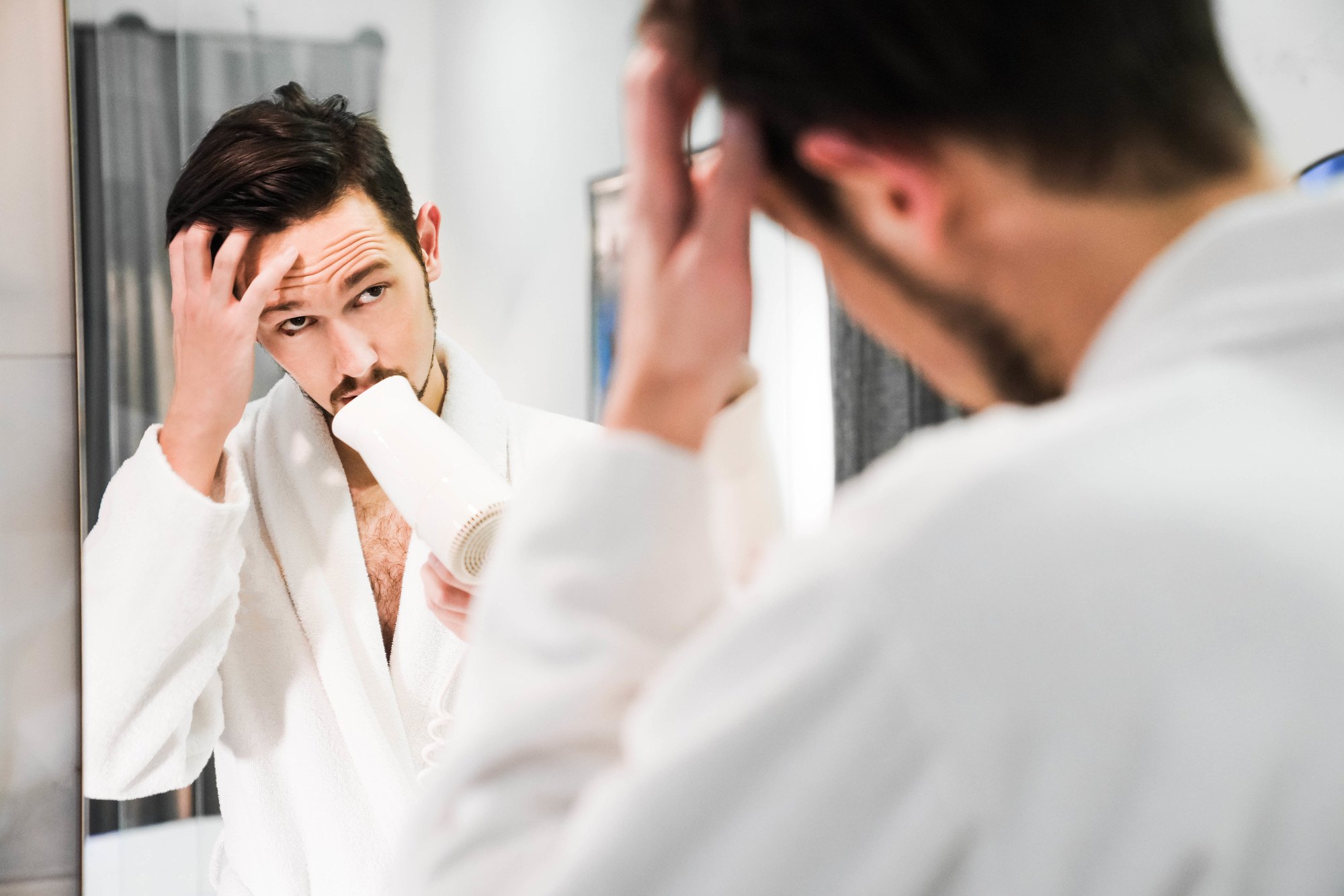 This hair care tip is for the gents who like to use hairdryers or other heat styling tools to get their signature look. Heat protection for hair may sound strange, but it really is essential.
Heat protection products like TRESemmé Heat Defence Styling Spray actually work as a shield against heat damage as you dry or style your locks. Spray the product on your hair before styling and comb it through to coat the strands. This will help your hair withstand the heat so you don't have to deal with unwanted breakage.
4. Don't overdo the product
Last of our list of hair care tips for men: hair styling products. What would we do without styling products? Seriously, we're just thankful they exist. But too much of a good thing can be no-so-good. Even though styling products can define, set and hold your look, using too much can result in flaking. This can happen especially with gels, clays, putties, mousses or waxes. They can also make your hair way too hard and unmovable.
On the other hand, applying too much serum, silicon or oil to your hair can leave it looking and feeling oily. Not cute, and difficult to wash out.
So our top tips for men here is moderation. Start off with a small amount of product — a little can go a long way. If needed, you can add small amounts of product as you go and apply sparingly.
Prev Article
Next Article
Gallery
How to Grow a Man Bun in 6 Easy Steps
Considering joining the man bun camp? Here's how to get there...
See article