5 Quick and Easy Festival Hair Ideas (That Don't Involve a Flower Crown)
Rain or shine, you're looking fly in the front row, and that's that.
Wristbands in the mail: check! It's music festival season, and you're now officially in a go-flex zone for those band tees, denim cutoffs, and yes, those cute festival hair ideas you've had bookmarked for months. And although you're all about looking all boho-cool and crochet-y and #FestBest, something about wearing plants on your head for three days straight, while you sweat it out to your jamz, doesn't quite spell out summer fun.
Which is where we come in: Luckily, there are a slew of trendy hair looks out there that will keep your whole concert-going aesthetic on-point.
Bonus: Your 'do won't wilt in the sun!

Best yet, these styles are easy enough to master on the go as stand-alone looks—or as add-ons, depending on how your concert week progresses—which means you won't ever end up looking like a festival fashion victim. With overthought hair. Because some say the only thing worse than missing out on the hottest summer events is looking like you gave too much of a damn. Get ready with these fun festival hair ideas:
Fun, Easy Festival Hair Ideas
Day 1: Loose fishtail braids
As far as best in class goes, the fishtail braid probably gets top marks for 2016. We've chalked this up to its relatively simple weave, which somehow still manages to elevate any simple look. It's a cinch once you've muscle-memoried your way into it, and looks super chic when worn slightly loose on one side. The fishtail blends form and function: It keeps frizzies from ruining your flow, and looks oh-so-Instagrammable doing it. Also, instant waves at the end of the day!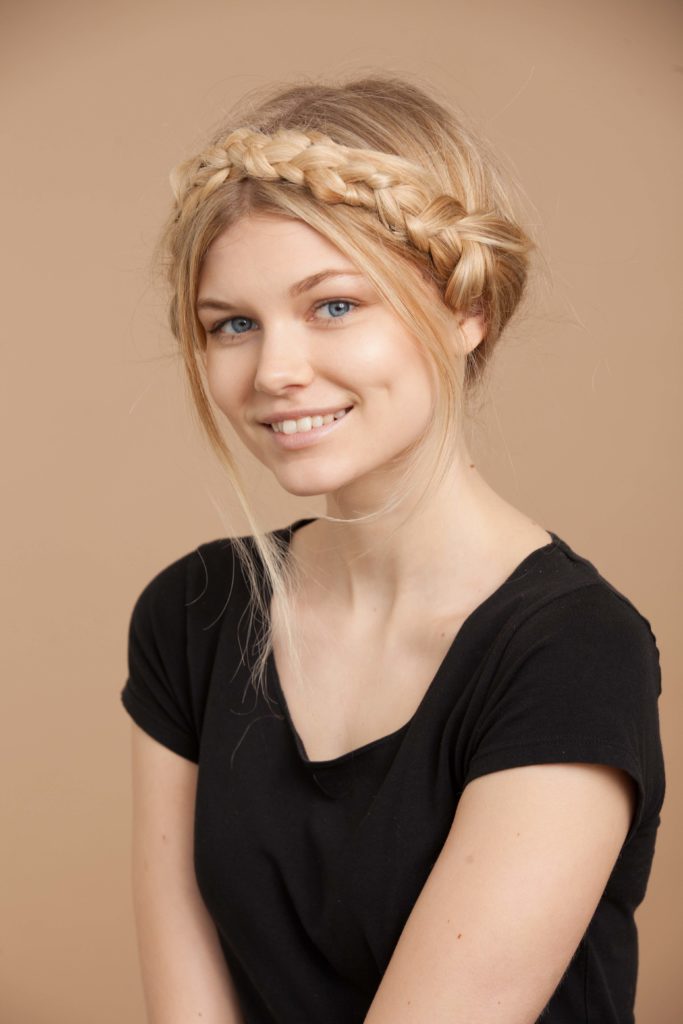 Day 2: Milkmaid braids (Option: Start with Day 1 fishtails)
If you're one of those awesome early pigtail braid adapters, looping your plaits into a milkmaid style should be a cinch. Simply loosen the base of your braids (for some give) and pull it across your crown, securing with pins every so often till you feel like you can head-jam with peace of mind. Not only does is this a runway-worthy, romantic look, it also keeps hair from sticking to sweaty necks and foreheads and frees up your ears for some major accessories.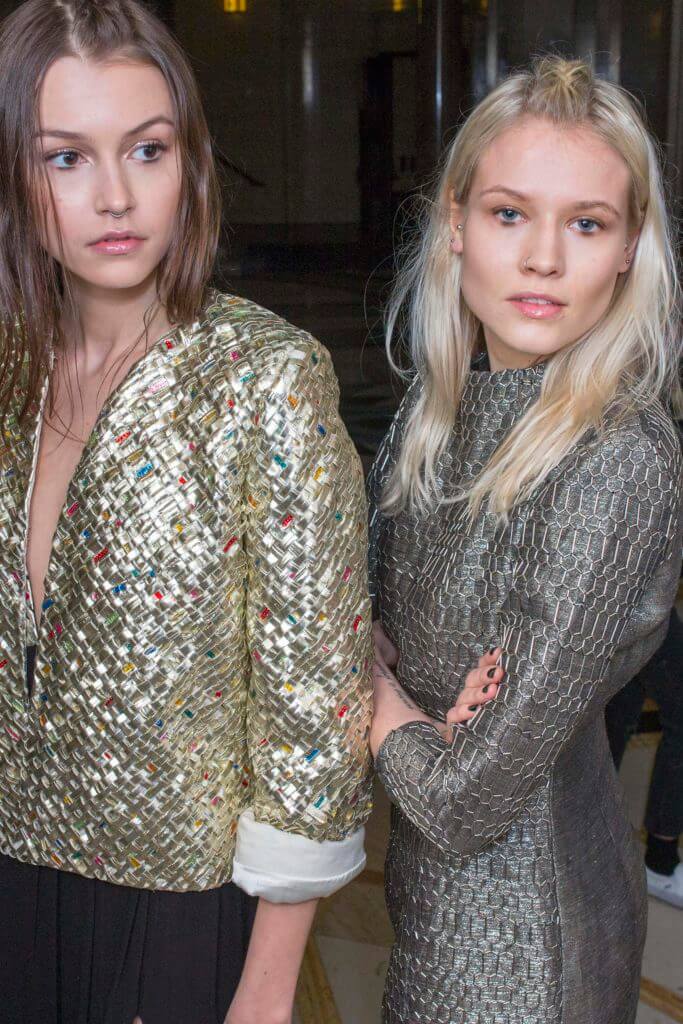 Day 3: Middle braid (Option: Start with loose Day 2 braids)
If you've always wanted to try a mo/fauxhawk but were too intimidated, the middle braid summons you. A sweeter twist on the more alternative mohawk, the look nails two trends in one: a half-updo with a braid of your choice. Create a high section on your crown and begin to plait from the root downwards, and secure with a hair tie. More time to spare? Take it further till your nape and turn it into a complete French braid, or even do multiple braids.
Day 4: Bantu Knots (Options: Start with Days 1, 3 or 4)
Coil hair up into space buns or if you have natural hair, Bantu knots. Play with placement: Wear two on each side of your crown or go all out and make multiple smaller knobs, either in a grid or even a top-to-bottom row. At this point your hair might have enough grip to maintain a knot on its own; otherwise, secure with hair ties or pins at the base.
Prev Article
Next Article
Gallery
The Hottest Long Haircuts for 2016 For Every Hair Texture
The All Things Hair editors weigh in on the year's best looks.
See article
All Things Hair on Instagram