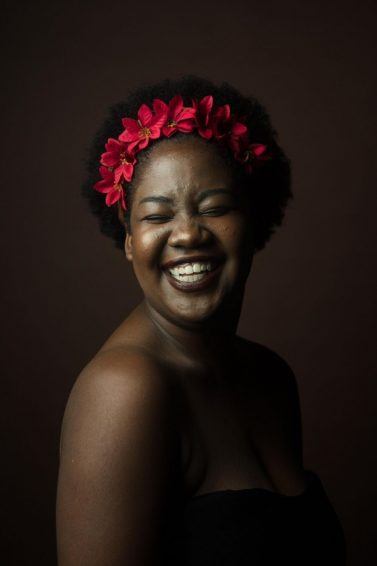 Afro Goals: What You Need to Put Your Best 'Fro Forward
It takes time and effort for women to perfect their afro styles. To achieve their natural hair goals they have to play with shape and texture to discover the best products that accentuate and enhance their natural beauty.
If you're in need of new products to help you be on your merry way to afro goals, read on for our top picks:
Afro Goals: Essentials for Styling Your Afro
1. A Styling Cream or Gel
Depending on your style preference, you may choose a gel or a cream – because everyone's afro and style are different. However, if you are aiming for super defined curls and coils with a hold, we suggest using a gel, like VO5 Sculpted Firm Hold Styling Gel. This product will give your hair natural-looking volume, leave it feeling not-so-stiff, and will keep your curls and style in place.
2. Cleansing Conditioner
In order to always have the ultimate afro goals, you have to have a good natural hair care routine. The way you take care of your hair can make a huge difference. We suggest using a hydrating cleansing conditioner to care for your curls. Try TRESemmé Botanic Moisture and Replenish Cleansing Conditioner to wash your hair. This formula is suitable for all hair types and leaves your hair soft and moisturised.
3. A Good Heat Protectant
Use a hairdryer to amplify your afro? Make sure you're using a good heat protectant so you don't damage your curls. We like using TRESemmé Heat Defence Styling Spray. Apply a few spritzes of the product throughout your hair and blow-dry until you reach the length and volume you want for your afro style.
Prev Article
Next Article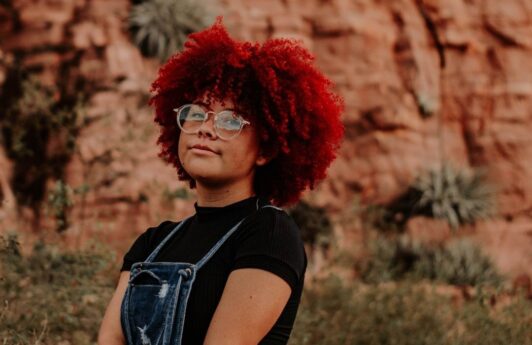 Article
How Long Does Semi Permanent Hair Dye Last? We Reveal How Often You Should Be Colouring Your Hair
Depending on the type of dye used, and your hair's condition and colour, a semi-permanent hair dye can last anywhere from 6-8 weeks, or on average 28 washes. Whether you're decorating your Pinterest board with acid brights, burnt orange balayage, or bold berry hues, experimenting with colourful hair has never been so popular. But before […]
See article