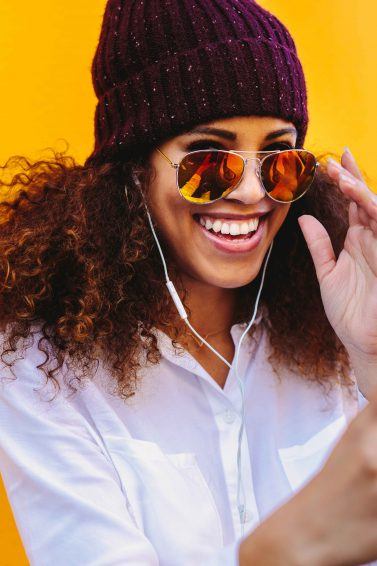 How to Hide Your Roots Without Dyeing Your Hair
Is it possible to hide your roots without dyeing your hair? Yes! Read on to find out how.
With so many of us at home right now and the salons closed or super busy, roots are an issue for anyone who usually colours their hair. Admittedly, grungy grown-out roots are actually pretty on-trend these days. But for those who really want a touch-up, here are some tips on how to disguise your roots.
Easy ways to conceal grown-out roots for when you can't get to the salon.
Dyeing your roots at home can be problematic as it's easy to make mistakes. So anything you can do to minimise the appearance of them until you're able to get them done professionally is helpful. Here are 7 ways you can cover up your roots at home, without having to reach for the dye.
1. Use dry shampoo to blend your roots
Have you ever noticed that sometimes dry shampoo can leave you with a little white cast if you don't rub it in properly? If you're blonde, you can use this to your advantage. Just use any dry shampoo that sprays out as a white powder to hide dark roots.
A great option is the TRESemmé Instant Refresh Cleansing Dry Shampoo, which will help blend your roots in with the rest of your blonde tresses.
2. Add texture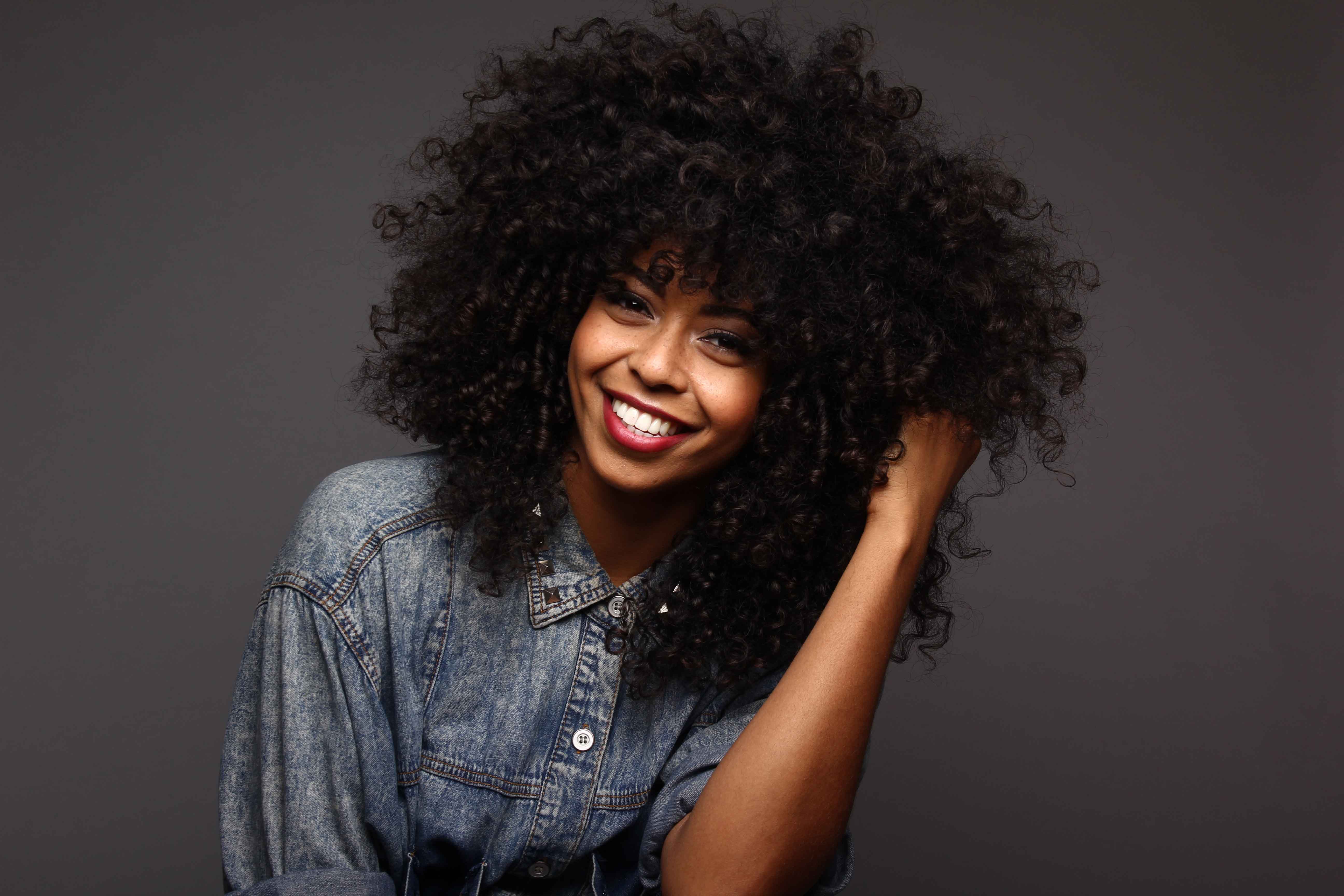 Having roots with no volume will only draw more attention to your regrowth, so the best way to disguise this is to choose styles with lots of texture at the roots. Adding volume to your roots, either by adding in some soft waves or teasing your roots, is a great way to give your hair a boost. Got a big, beautiful 'fro? Tease the roots and bring it forward, like in this image.
3. Flip your parting
When you wear your hair in the same parting every day, over time the hair just becomes naturally thinner in this area. Use a tail comb to flip your parting to the opposite side or to switch a centre part to the side instead. It'll make your roots less obvious, and give you more volume too.
4. Try a braid
Braids are really great at showing off the different tones in your hair, so if your roots are getting a bit much, why not use it as an opportunity to get experimental with your braiding styles? A tousled Dutch braid or crown braid is a good place to start.
5. Use a root concealer
These days, there are a wide variety of root cover-up products on the market to tide you over between salon visits. Formats range from sprays and powders to coloured hair mascaras and are available in various shades so that you can get as close to a match as possible.
Looking for a free alternative? If you've got an eyeshadow that matches your hair colour you can use an eyeshadow brush to pat the colour into your roots. This is really the perfect way to hide your roots without dyeing your hair!
6. Wear a Headband
Our favourite thing about hair accessories? Yes, they look cute, but they're also fantastic at distracting from any roots-related issues. Pop on a statement headband or some hair slides and no-one will notice a thing.
7. Try slicked back hairstyles
Gelled, slicked-back styles make the hair look darker, making your roots look less obvious while also looking ultra-polished.
Make your look extra sleek by raking in some gel, like the VO5 Mega Hold Styling Gel, through your strands before brushing it back into a slick pony or bun.
Prev Article
Next Article
Gallery
10 Best Curly Weave Hairstyles for 2020
If curly weave hairstyles are not on your list of top stylish protective hairstyles to try, we're giving you a reason why they should be. This is a look that instantly elevates your style and gives you a whole new look. Who doesn't love having a curly hair moment? We sure do! We believe that girls with curls have […]
See article