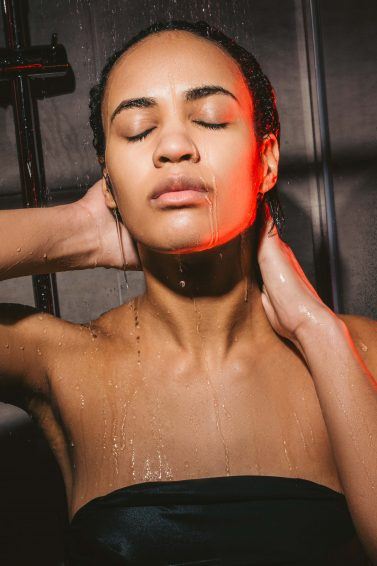 5 Reasons you should start to use leave-in conditioner
Okay, we'll be the first to admit it: with such an overwhelming selection of haircare products on the market, it can be hard to figure out which ones actually have genuine benefits for your hair. Yet through the masses of bottles, there's one that we think is an absolute must-have in your routine: a good leave-in conditioner.
Some people may see it as an unnecessary extra step. But, in our experience, using a leave-in conditioner actually plays a massive role in the condition of your hair, helping to tackle an array of hair woes. Now, if you're still on the fence, just keep reading and let us convince you…
5 Benefits of using a leave-in conditioner
1) Moisturises the hair
If your hair is lacking moisture and needs an extra boost, try using a leave-in conditioner. Not only can it give your strands the extra moisture they need, but they won't weigh your hair down like some wash-out masks and conditioners. Why? Well, it tends to be much lighter in formulation, making them the perfect combination.
Editor's tip: We suggest trying the Shea Moisture Virgin Coconut Oil Leave-In Treatment, which contains nourishing organic coconut milk, argan oil and sweet almond oil. Plus, it has the added bonus of smelling divine.
2) Hair repair
Did you know that some leave-in conditioner products actually contain ingredients which can help to soothe your hair? Well, they do! This makes them excellent for those who have split ends or stressed locks.
For example, the Shea Moisture Jamaican Black Castor Oil Strengthen & Restore Leave-in Conditioner which contains organic shea butter and Jamaican black castor oil. It's super nourishing, so it penetrates the hair shaft, helping to strengthen your strands — without weighing them down.
3) Helps with flyaways
If you have hair that is often prone to flyaways, using a leave-in conditioner can help with this and give your locks a nourishing treat!
These nifty products really do go a long way in reducing flyaways, by keeping hair hydrated between washes. But if you feel like your locks need a boost while you're on the go, fret not! You can also pop a leave-in conditioner into your handbag and run it through your hair when you see fit.
4) Detangles
If you find your hair becomes knotty after washing, using a leave-in conditioner will help to smooth your locks. This enables you to detangle your hair that much easier! Which means combing through your hair won't be much of a chore at all.
5) Preps the hair
Can't stay away from your heated styling tools? Rest assured that you can condition and protect your strands. How? Well, leave-in conditioner act as a great primer for using tools, such as hair dryers or straighteners.
All it takes is adding a small amount of the TONI&GUY Leave-In Conditioner through damp, towel-dried hair. This leave-in conditioner will leave it more manageable and easier to style. Phew!
Prev Article
Next Article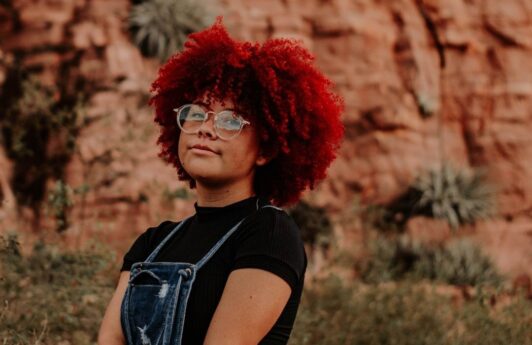 Article
How Long Does Semi Permanent Hair Dye Last? We Reveal How Often You Should Be Colouring Your Hair
Depending on the type of dye used, and your hair's condition and colour, a semi-permanent hair dye can last anywhere from 6-8 weeks, or on average 28 washes. Whether you're decorating your Pinterest board with acid brights, burnt orange balayage, or bold berry hues, experimenting with colourful hair has never been so popular. But before […]
See article