6 Essential Hair Care Tips and Advice for Human Hair Wigs
A human hair wig is a wig created using human hair. This means the wigs look, feel and act just as natural hair would.
Human hair wigs are an investment and they require the same amount of care and love that your own natural hair needs. But, it's important to remember that not all wigs are created equal. And so,  you're going to need to invest time and effort into keeping your human hair wig looking gorgeous and full of body.
Before washing the human hair wig
Before washing your human hair wig, gently comb it out with your fingers or a wide-tooth comb, removing all tangles. We recommend starting at the tips of the hair and slowly working your way up to the base of the cap.
Washing your human hair wig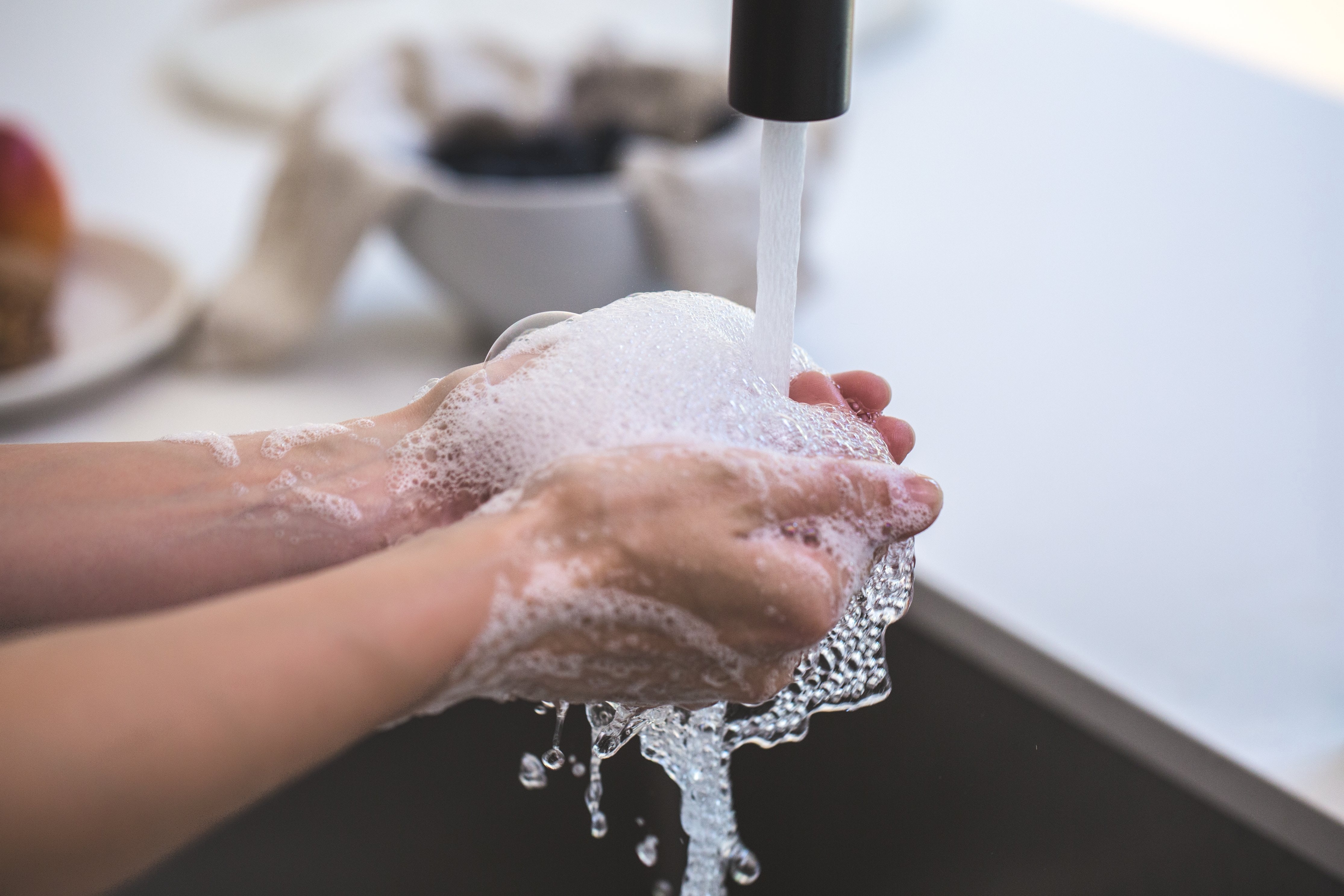 To wash your human hair wig, start by wetting it under running water. Hold your wig under the bathtub tap or wet it in the shower. This will stop the hair from getting tangled in a basin or sink. Use a small amount of shampoo to work up a lather in your hands and apply it to your wig. Do not twist, rub or massage the wig as it could cause the hair to tangle or break. Once you've distributed the shampoo from top to tip, rinse the shampoo out using clean, cold running water.
Once you've finished rinsing the shampoo out of the wig, lightly squeeze any excess water from the hair. While doing so, be sure not to rub or wring the wig out. To dry off, blot your human hair wig gently with a towel to remove any extra water. Then, you can begin conditioning.
Conditioning your human hair wig
While your human hair wig is still wet, spread a small amount of conditioner into the palm of your hands and gently work it into the hair. Make sure you spread it evenly, so the length of the wig is conditioned. As you do this, be sure to avoid applying any conditioner to the base of the wig because it can loosen the knots on the cap, causing your wig to lose hair.
Furthermore, we recommend leaving the conditioner in your natural hair wig for 3 – 5 minutes. While your wig is wet and saturated with conditioner, detangle the wig very gently, starting at the tips of the hair, working your way up.
Using a wide-tooth comb or your fingertips, gently comb and detangle the hair. But, be careful not to stretch the hair as it could damage your wig. Once you have detangled your wig, thoroughly rinse the conditioner from it using cool running water.
Drying your human hair wig
Gently squeeze any excess water from the wig (do not rub or wring) and lightly blot hair with a towel again. If you choose, you can apply a small amount of TRESemmé Keratin Smooth Shine Oil throughout the wig to add shine, moisture and protection to the hair.
With Keratin and Marula oil, this oil gives you 5 smoothing benefits — Smoothes hair, detangles knots, boosts shine, adds softness and tames flyaways — in 1 supremely smoothing system, for hair that's silky but still full of natural movement.
Styling your human hair wig
It's best to let it air dry on a wig stand as that's the most gentle method and helps preserve the natural fibres.
Finally, after the wig is dry, you can use heated styling tools such as curling irons, flat irons and hair dryers.
We suggest using styling products such as TRESemmé Firm Hold Hairspray to help keep your wig styled and neat. If you'd like to prolong the lifespan of your human hair wig, we recommend using styling products sparingly.
Post Styling and Wig Care
Here are some general human hair wig tips to help you keep your wigs looking good and help them last longer:
Tip 1: Keep your beautiful human hair wigs out of direct sunlight. Unfortunately, sunlight fades the hair colour, so keep your wigs away from direct light.
Tip 2: To avoid hair loss, breakage and matting don't wear your wig to bed.
Tip 3: Store your wig on a wig stand or a stand that is smaller than the wig base. This will stop the wigs cap from stretching and losing their shape.
Tip 4: Preserve the colour and texture of your wig by avoiding contact with chlorinated water, seawater and hot water.
Tip 5: Lighter hair colours are more delicate than darker hair colours because of additional processing. So blondes, be extra careful while washing and storing your gorgeous wig.
Prev Article
Next Article
Article
3 Best Heat Protectant Oils for Natural Hair in 2020
Calling all-natural hair product fanatics! We've got another natural product to add to your list: natural heat protectant. Yes, you read that right: you can use hair oils that are probably already in your cabinet to help protect your luscious locks during heat-styling. But you do have to use it a certain way, or you […]
See article