10 Best African Wedding Hairstyles for 2020
No matter how long, short, thick, curly or coily your hair is, here are some beautiful African Wedding Hairstyles for you!
Your wedding is one of the biggest moments in your life, so of course, you need to look your absolute best! While there are many wedding-appropriate hairstyles out there, we want to zone in on African wedding hairstyles: hairstyles that are best suited to the gorgeous types of natural hair here in sunny South Africa.
We believe that there is nothing wrong with wearing a long straight mane on your wedding day, but we also believe that you should have the option of rocking your natural hair. After all, it's 2020 in South Africa: everyone should have a range of natural hairstyles for their special day.
All wedding hairstyles can be great, whether you are the bride or a guest, so we have put together a list of styles that will look great on you whether you are a guest, or the bride herself.
Keep scrolling to find some of the best wedding hairstyles that are perfect for South Africans. It doesn't matter if you wear your hair natural, relaxed, in a wig or a weave, because we have got you covered: you are guaranteed to find a look that lets you shine!
Accessorised Side Updo
Updos are among the most popular looks for formal events, and it's easy to see why. Give it a twist by holding it up with a gorgeous accessory, like this one.
Traditional updo
Intricate buns are oldies but goodies when it comes to wedding hairstyles. It looks super sophisticated on its own and absolutely regal when paired with a veil.
Intricate Braided wedding hairstyles
Braids are just so versatile, they will always have a place in our heart. Whether you're the bride or a guest, put your slender braids into a beautiful updo.
Short wedding hairstyles
Short hair is great because it shows off your beautiful face. So don't reach for those extensions, rather pop on an accessory or two and rock your short locks.
Long wedding hairstyles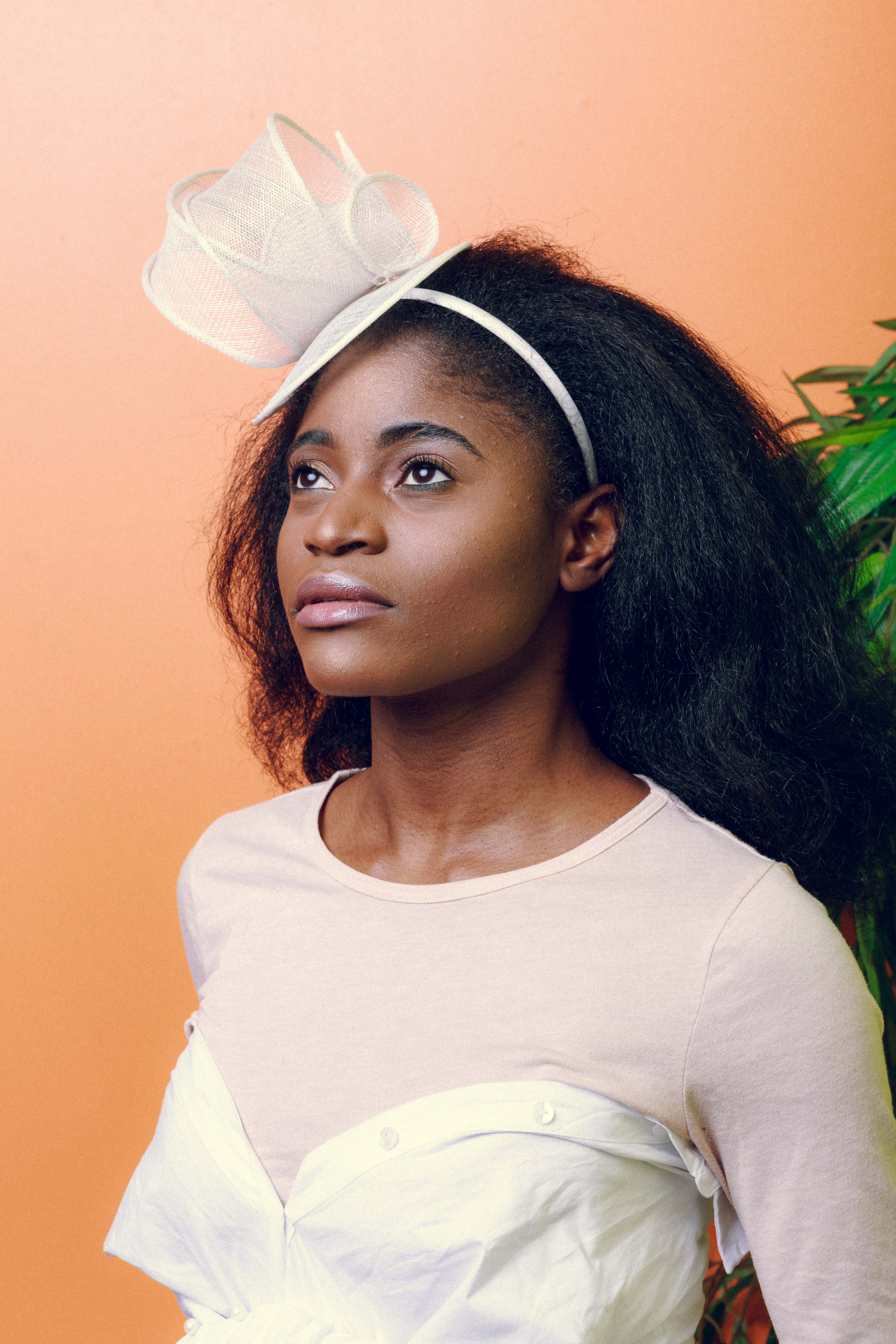 Stretch out your natural hair and let its full length shine in this simple look.
Editor's Tip: Before stretching your hair, cleanse with the TRESemmé Botanic Co-wash. It's super gentle on your hair and it moisturises and nourishes your strands. Once your hair is cleansed and stretched, apply a generous amount of the TRESemmé Keratin Smooth Shine Oil to give your hair a lustrous shine.
Simple High Bun
Sometimes, less is more. Keep it simple with this high bun, it's a great wedding 'do for both a guest and a bride.
Curly wedding hairstyles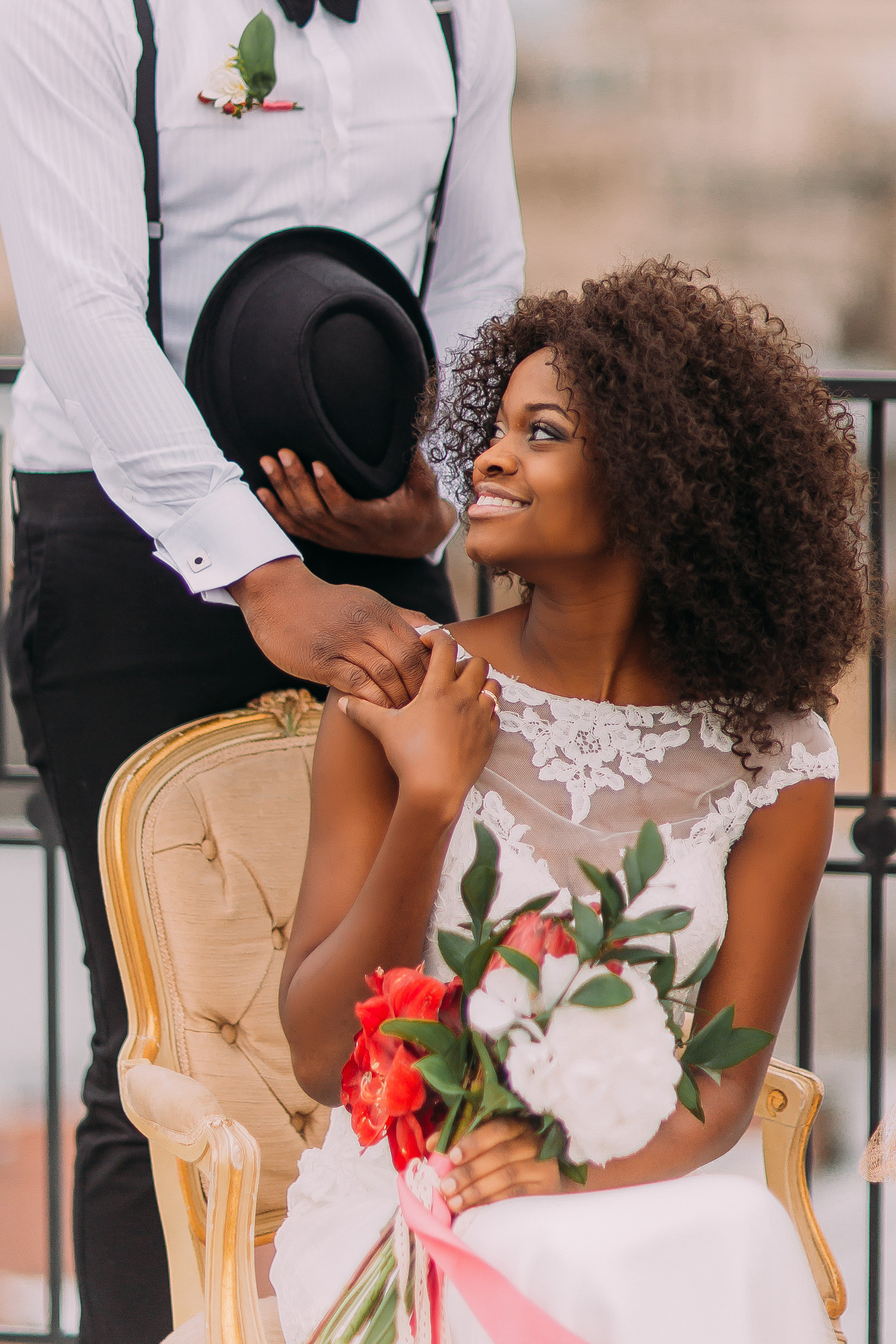 A huge curly mane is always a showstopper. Own your day with this look, the bigger the better.
Editor's Tip: Amp up the volume by diffusing the hair upside down. Then fluff it up and spray a liberal amount of the TRESemmé Instant Refresh Translucent Dry Shampoo to give it more texture and volume.
Afro wedding hairstyles
Embrace your natural beauty by rocking an afro on your special day. For added pizzazz, pop on an accessory and you're ready to walk down the aisle.
Cornrowed Ponytail
We believe that cornrowed hairstyles are way too underrated! Not only are cornrowed, high ponytails elegant, but if you do it the day before, this wedding hairstyle is also a major time saver on the day!
Flower crown
Give any look a romantic, bohemian feel by wearing a flower crown. It's simple but so effective.
Prev Article
Next Article
Gallery
17 stylish hairstyles for long hair we're loving right now
Hairstyles for long hair every girl will enviable long strands will admire!
See article