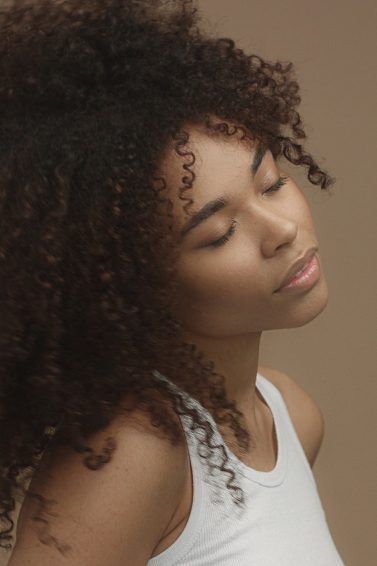 How to Use a Hair Pick to Style Your Curls in 7 Easy Steps
 A hair pick (also known as an afro comb) is a type of comb that is limp and square-shaped, like a painter's brush but with harder teeth. It is used for combing and grooming very curly or thick hair. As the hair pick has longer, wide-set teeth, it has become the number-one grooming tool choice for natural hair. It not only detangles with minimal tension and damage on the hair strand; it also helps also lift from the root, creating big, voluminous hair.
Read on to learn how you can use an afro pick to style your curly hair:
Step 1: Get the right haircut.
If you're looking to rock and style big natural afro hair, make sure to ask for the right cut from your stylist.
Step 2: Wash, co-wash or moisturize.
It's important to start with moisturised strands to prevent breakage when using a hair pick.
Start with damp hair after a shower and the TRESemmé Botanic Co-Wash. Infused with coconut milk and aloe vera, this product nourishes, moisturises and soothes your strands.
Step 3:  Flip your hair.
Flip your head over and pick the hair at the bottom, nearest to the nape of the neck. Comb a couple of inches upwards, towards the roots.
Step 4: Shake it out.
Give your head a wiggle: Shake the hair, then section it off into manageable parts.
Step 5: Moisturize again if needed.
Layer on another light coating of hair moisturiser, if required, from the root to the tip.
We love the TRESemmé Botanic Rich Oil Mist to nourish and hydrate your tresses. The best part? It's an oil, so it also works as a sealant for moisture.
Step 6: Use the pick on each section.
Comb the roots of each section. Once each section is complete, clip it up. Repeat until all the sections are done. Tip: Complete the back bottom sections first, then the back top sections before doing the sides.
Step 7: Perfect the look.
Remove all clips and pick through your hair again if you want more volume is at the roots.
More tips to remember when using your hair pick.
Plastic picks are more gentle on hair than metal. It's best to play around with different ones to see which work best for your particular kind of curl.
Regular trims are needed to maintain a well-groomed Afro.
Don't skip on the moisturiser! Make sure your hair is well-nourished. Afro hair can be on the drier side, so invest in some serums (we like TRESemmé Keratin Smooth Shine Serum) and make a habit of protecting hair while you sleep via a satin wrap or bonnet.
Prev Article
Next Article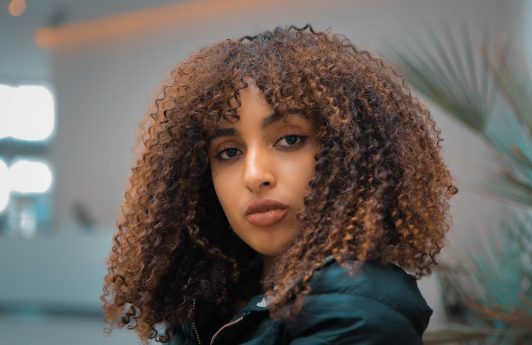 Gallery
10 Best Hairstyles for Curly Hair in 2020
Looking for hairstyles for curly hair? See our top 10 looks here. 
See article