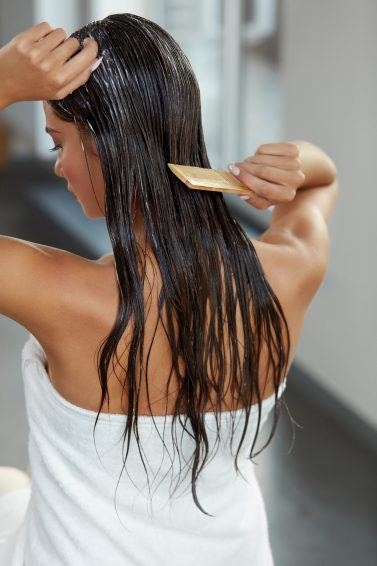 Wash-Out vs. Leave-In Conditioner: When to Use Which
You know the drill: you wash your hair, apply conditioner, let it soak for a few minutes and then rinse out. Well, this is how you traditionally condition hair, right? But did you know there are a few other options, too? Leave-in conditioner is an underrated option too! When it comes to rinse-out conditioner and leave-in conditioner, the most important thing is understanding when to use which.
What You Need to Know About Rinse-Out Conditioner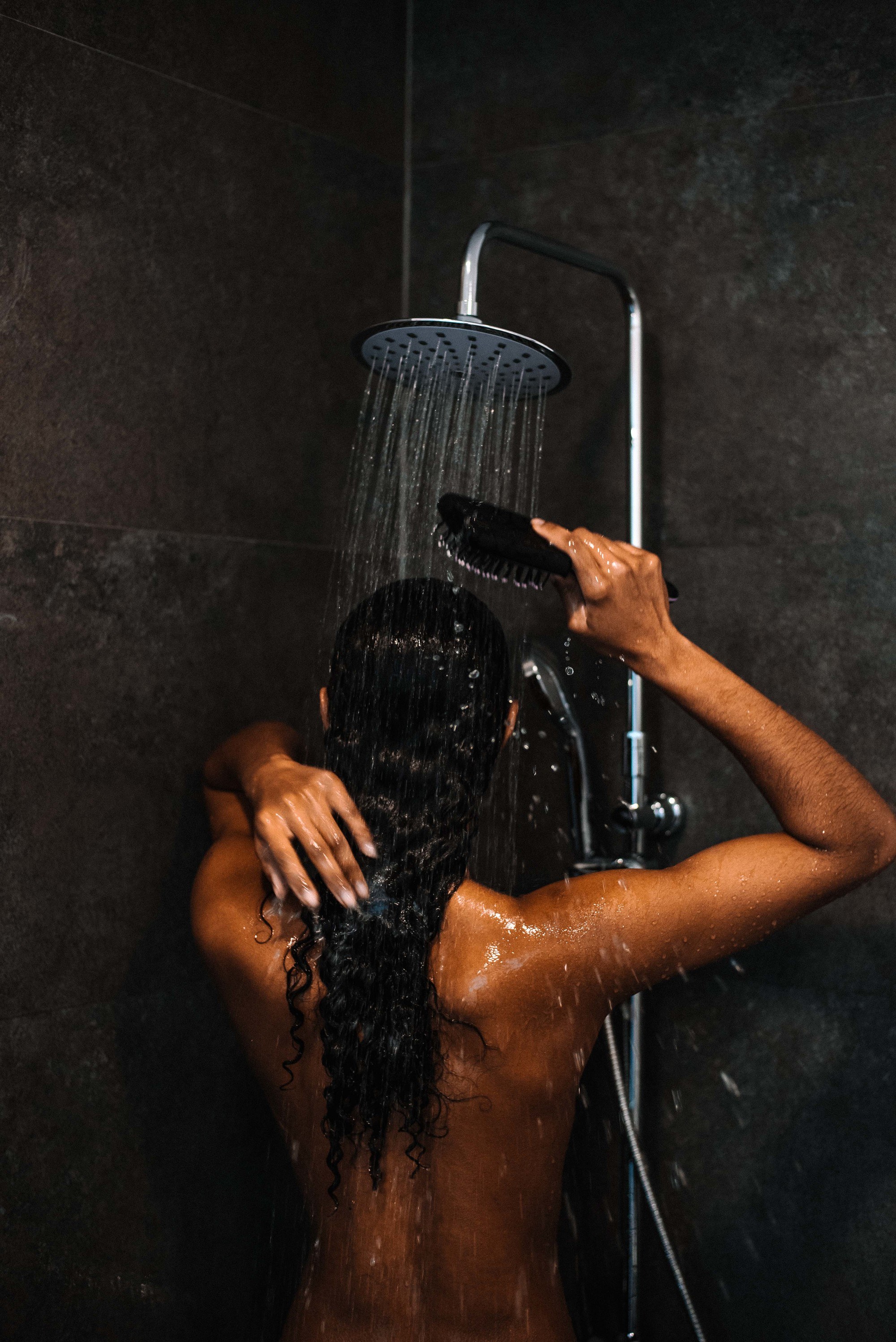 What's a Rinse-Out Conditioner?
A classic conditioner is applied in the shower and rinsed out after a minute or two. The main purpose of a wash-out conditioner is to close the cuticles of the hair follicle and restore any moisture that may have been lost during the washing process.
Why Should I Use One?
Great hair starts in the shower, so you'll need to make sure to include a rinse-out conditioner in your routine. They are great for rehydrating, strengthening and protecting the strands against future breakage.
Another great thing about them is that you can pick one for your particular hair concern. Whether you want volume, smooth strands or one that can help you manage your brittle strands, there's a conditioner out there for you.
Editor's tip: If you're looking for a deeply nourishing conditioner, look no further than the Dove Intensive Repair Conditioner.  It takes care of both the visible signs of split ends and flyaways and those we can't see, helping to keep hair looking super healthy.
All About Leave-In Conditioner
Why Use a Leave-In?
Leave-ins are a better option for when you need to deeply moisturise and protect. They're designed to be left in the hair, so leave-in formulas tend to be lighter (at least when compared to creamy wash-outs and heavier intensive treatments).
But while leave-in conditioners really are fantastic for tresses in need of moisture, those are not the only type of hair they can be used on. Although sadly, that's a mistake too commonly made by consumers today. So if you think that leave-in formula might be too strong or excessive to use on your thin, straight locks, think again. When used correctly, they can help to deeply nourish and coat your strands, protecting them from painful tangles and indirectly starving off split ends and breakages.
Which Leave-In Should I Use?
So now we've established that leave-ins can be suitable for all hair types, let's talk about how to properly utilise them. It's worth knowing that leave-in conditioners come in various different shapes and sizes, including sprays, lotions and creams. They can be used after you shampoo and condition, while your hair is still damp, to aid with sealing in moisture and making hair easier to manage and style.
And did we mention that you can also use leave-ins as styling products, too? This is because they have a smoothing effect. So your mane will be softer and easier to handle, and they can also be relied upon to provide a healthy, glossy sheen.
Editor's tip: Fight flyaways with Toni & Guy Leave-In Conditioner for a smooth look.
How to Use a Leave-In
How much and how often you use a leave-in conditioner is down to you. If you have very thin hair, you might want to consider using it only after washing. However, those with thicker, textured or curlier locks might want to use it more frequently. Just remember to concentrate on applying the product directly on the more breakage-prone ends. Remember, it's the hair shaft that needs conditioning, not the scalp. And the more hair you have, the more you'll need to coat your tresses.
NB: for natural-haired ladies, water-based leave-ins make great alternatives to water if you're a devotee of the L.O.C or L.C.O method (a three-step product application technique involving liquid, oil and cream).
Last and most importantly, don't be tempted to cut corners and use your wash-out conditioners as leave-ins. Because they're designed to be rinsed out, leaving them on for prolonged periods can cause skin irritation if you're sensitive. This can also contribute to extreme product build-up that can also be a pain to remove.
Prev Article
Next Article
Article
Article
How To Wash Your Hair (Properly)
Knowing how to wash your hair seems pretty basic, right? Well, you would think so. But did you know that there's a high possibility that we haven't been doing it quite right? So then, what is the correct way to wash your hair, you ask? From frequency to techniques, and even the drying process, we've […]
See article