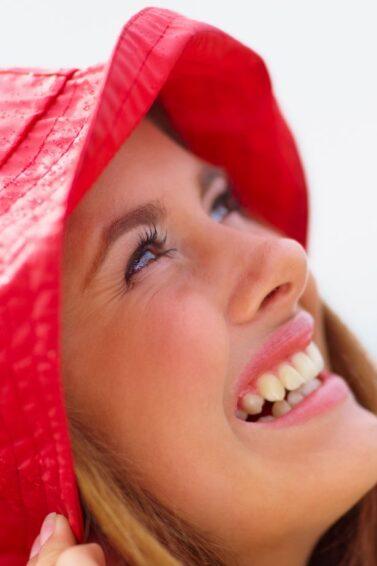 Rain or shine: Tips to look good no matter the weather
Between the intense rains, cold fronts and floods we've experienced over the last few months, we can definitely agree that the weather can be unpredictable. And when it comes to those rainy, stormy days, we would all much rather stay in than go out, but sometimes we don't have that option…
We all love the feeling of freshly done hair. Whether it's those new braids, a blowout or a fresh cut. But our freshly done hair does not love those rainy, stormy days and often ends up getting wet and flat or forming major flyaways. So how can you protect your hair and look good no matter the weather? We've put together 4 simple tips to help keep your hair looking good come rain or shine.
Keep reading to find out how.
Tip 1: Opt for damp hair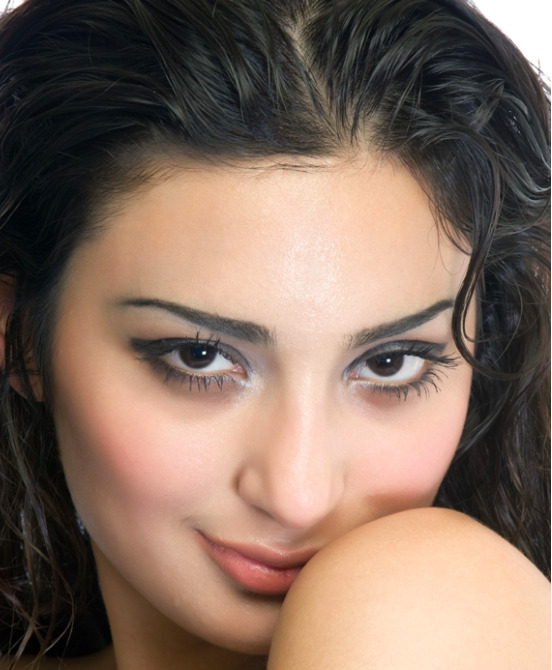 If you're heading out and there's a chance of rain, rather keep your hair damp than fully drying or heat styling it. This will help to prevent your hair from absorbing any water or moisture in the air which can cause your hair to puff up and create flyaways.
To help keep your hair damp, a mousse like the TRESemmé Volume & Lift Styling Mousse can be generously applied. Not only will it help keep hair damp, but it will also control your threads without making your hair look too 'flat'.
Tip 2: Accessorise with rain bonnets & head scarves
When in doubt, add an accessory! Wear an old-school rain bonnet or a more modern head scarf to cover your head and hair completely.
As much as an umbrella will keep you reasonably dry, cold air and wind can still get to your strands. Instead something like a cute vintage rain bonnet can go over your head and be tied under your chin — protecting you from all those potential windy drops.
A head scarf on the other hand can come in many styles and colours. Using it to wrap and cover your entire head will lock down and prevent flyaways. The only trick with this option is that it's not water proof, so you'll need to pair it with an umbrella or a rain jacket. Either way, these accessories will help keep your hair looking good no matter the weather.
Tip 3: Simple updos
If you still want to style your hair before going out on a rainy day, choosing a simple updo is your best bet. Here are a few options:
Buns and top knots are a great updo option for those with longer hair. They will help protect the length of your hair and last the whole day. Keeping it as sleek and smooth as possible is best to prevent any flyaway strands.
Braided updos are also one of our faves and will work for shorter or longer hair. They're the perfect protective hairstyle and can be tweaked to suit your own personal style.
For curly girls, a pineapple or pinned twist can be a great updo to keep your curls looking good. These 'dos won't loosen or squash your curls, allowing you to easily undo it when you're indoors.
The key to all of these updos, however, is a good spray of your fave holding hairspray. Something like the TRESemmé Extra Hold Styling Hairspray will coat your hair — giving it a protective barrier from the moisture and cold air, and keeping your style in place come rain or shine.
Tip 4: Leave-in products
One of the effects rainy days has on your hair is that your hair will absorb more moisture because of the 'wet' air. And with this excess moisture in your hair comes the swelling of your strands which cause flyaways. To counteract this extra moisture from being absorbed, a leave-in product is your go-to.
Applying a leave-in conditioner to your hair before styling will help nourish and moisturise it. This means that you'll already have moisture locked into your hair, and there won't be space for any more to be absorbed. A product like the Shea Moisture Jamaican Black Castor Oil Strengthen & Restore Leave-in Conditioner works like a protective layer between your hair and the air, helping to keep hair smooth and nourished no matter the weather.
Prev Article
Next Article
Article
Relaxed Hair Health: How to Care for Relaxed Hair All Year Round
Your go-to guide to maintaining the health of your relaxed hair.
See article