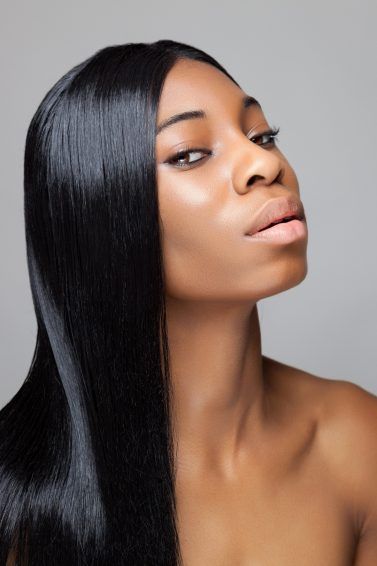 3 Kitchen ingredients that hydrate your hair
Lockdown has been tough on many of our tresses and bank accounts. If you can relate to this, then this is for you. Castor Oil, Coconut Milk and Greek Yoghurt are miracle ingredients that you can find right in your kitchen, that are full of rich fats that lock in moisture and hydrate your hair.
Hydrate your hair with these 3 über-moisturising, easily-found and cost-effective ingredients.
Castor Oil
Using Castor oil to moisturise both your hair and scalp is an age-old beauty hack. It's also a cost-effective natural product that is rich in minerals, fatty acids, and vitamin E. So what does that do? It moisturises your hair, scalp and hairline to give you beautiful, healthy hair. To create a DIY treatment out of Castor oil we recommend you dilute the oil before applying it directly to your hair and scalp. Washing out Castor oil can be very difficult so diluting the oil helps with this.
To avoid over-washing your strands when removing Castor oil (while also cleansing thoroughly), we recommend using a clarifying cleansing system. The TRESemmé Cleanse & Replenish Shampoo and Conditioner are great options.
Coconut Milk
Coconut milk is high in vitamins and plant proteins that condition and hydrate your hair.
Our recommendation is to use coconut as a liquid mask in-between your shampoo and conditioner to really hydrate your hair. It should be applied to freshly washed, wet hair. Spread the coconut milk throughout your tresses with a wide-tooth comb. Pay special attention to those ends — they've been around the longest and tend to be the driest. Let the coconut milk sit on your hair for about 20 minutes before rinsing it out and finishing with a good conditioner.
This treatment works on all hair types. However, the rich proteins in coconut milk can leave an oily residue behind. Because of this, we suggest that those with thin or oily hair rinse their scalps properly when removing the mask.
A great conditioner for dry locks is TRESemmé Moisture Rich Conditioner. This product targets the driest areas to lock-in moisture and shine where your hair needs it most. Talk about a complimentary combo!
Greek Yoghurt
That's right ladies and gents, Greek yoghurt isn't just a healthy snack, it's also a tool to moisturise your hair at home. Yoghurt is full of rich hydrating fat and lactic acid, which helps clean oils on the scalp and individual strands. This kitchen ingredient is great for curly hair because the protein in the yoghurt helps define curls, making them pop.
A Greek yoghurt hair mask is put directly onto hair and should be gently moved throughout your locks using your hands. Once worked into your hair, leave the yoghurt mask on for 20-30 minutes then rinse it out with warm water.
After a yoghurt hair mask we recommend a mild, moisturising shampoo and conditioner combo to gently cleanse and hydrate your strands and scalp.
We recommend you try out the Dove Daily Moisture 2-in-1 Shampoo. Formulated with a unique Pro-Moisture Complex, it will cleanse and add moisture back to your dehydrated strands. Hello, silky hair!
Prev Article
Next Article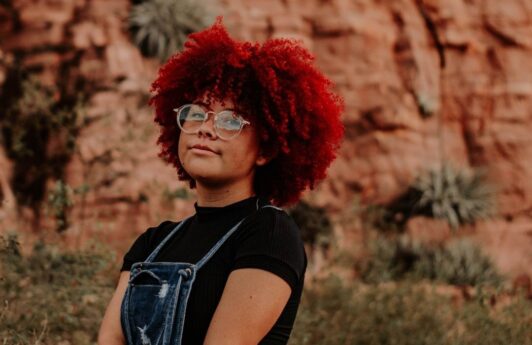 Article
How Long Does Semi Permanent Hair Dye Last? We Reveal How Often You Should Be Colouring Your Hair
Depending on the type of dye used, and your hair's condition and colour, a semi-permanent hair dye can last anywhere from 6-8 weeks, or on average 28 washes. Whether you're decorating your Pinterest board with acid brights, burnt orange balayage, or bold berry hues, experimenting with colourful hair has never been so popular. But before […]
See article