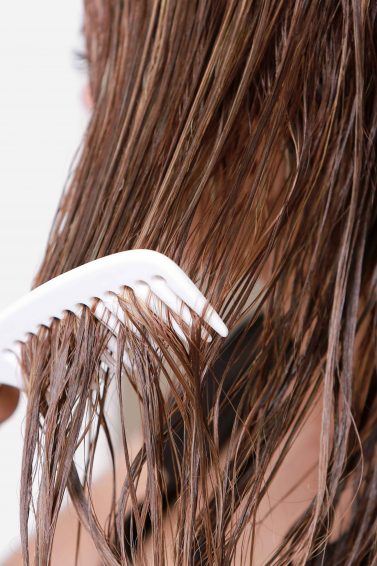 The best hair care routine for damage caused by heat and styling
Who else is so over damage caused by heat? Heat damage happens when you use hairdryers, straighteners and curling wands (basically anything that applies heat to your strands) to manipulate and style your hair. Honestly, we're all for heat styling, but we're also all about helping you get healthy, strong hair. So, if your hair is feeling brittle, it's time to change up your hair routine to suit your hair's needs. Read on to find out the best hair care routine for tresses suffering from damage caused by heat and styling.
Step 1: Detangle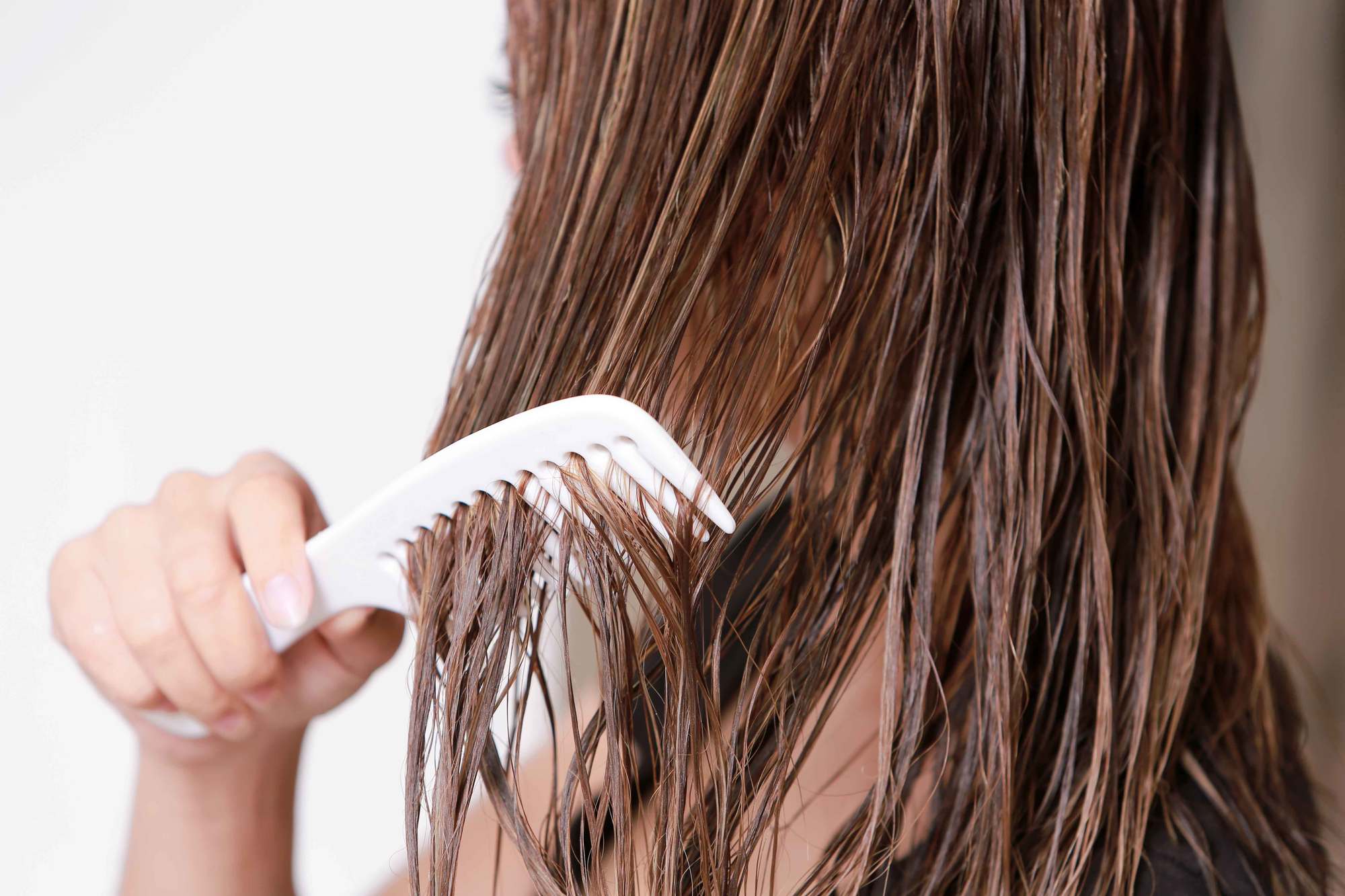 Detangling your hair first may seem strange, but this method actually helps save your hair from unwanted breakage. Damage caused by heat and styling helps create the perfect conditions for knots and tangles. If you don't remove knots and tangles before washing, they can get worse and even cause breakage. Then it's goodbye length goals.
Use TRESemmé Botanic Nourish & Replenish Detangling Butter to save your length and add extra slip. "Slip" means lubricating product coats your strands, so they slip free of knots with ease. This formula also nourishes and moisturises your locks as it detangles, so you are left with soft, tangle-free tresses.
Step 2: Cleanse
Hair with damage caused by heat needs extra moisture. This is because heat styling pulls moisture from your locks. That's why we recommend a shampoo that gently cleanses your strands and scalp while adding moisture to your hair. Another important thing to look for, if you're going to continue using heat on your hair, is a shampoo created to repair this.
Our top pick for shampoos with moisturising and restoration properties is TRESemmé Thermal Recovery Shampoo. Formulated with aloe vera and almond oil extract, this cleansing product moisturises and helps restore shine to your hair.
Step 3: Condition
Hair that is regularly styled with heat needs a lot of extra moisture to keep it from becoming too brittle. Adding moisture is super important to your hair's overall health, and its strength.
Use TRESemmé Thermal Recovery Conditioner to replenish and nourish your tresses. Like the shampoo, TRESemmé Thermal Recovery Conditioner is formulated with Aloe Vera and almond extract to help restore essential nutrients to your hair leaving it stronger, more resilient and vibrant.
Step 4: Mask
Nourishing hair treatments are a must for hair with damage caused by heat. Masks and leave-on treatments provide intense moisture, nourishment and shine to dehydrated strands. They help feed your hair, so your tresses become stronger and more resilient.
Try TONI&GUY Damage Repair Intensive Mask for your hair's weekly self-care session to intensely nourish your moisture-lacking locks. This treatment is our favourite because it penetrates deep into hair to repair it, and replenish lost moisture. This formula leaves you with enhanced softness and hair that's manageable.
Step 5: Heat protection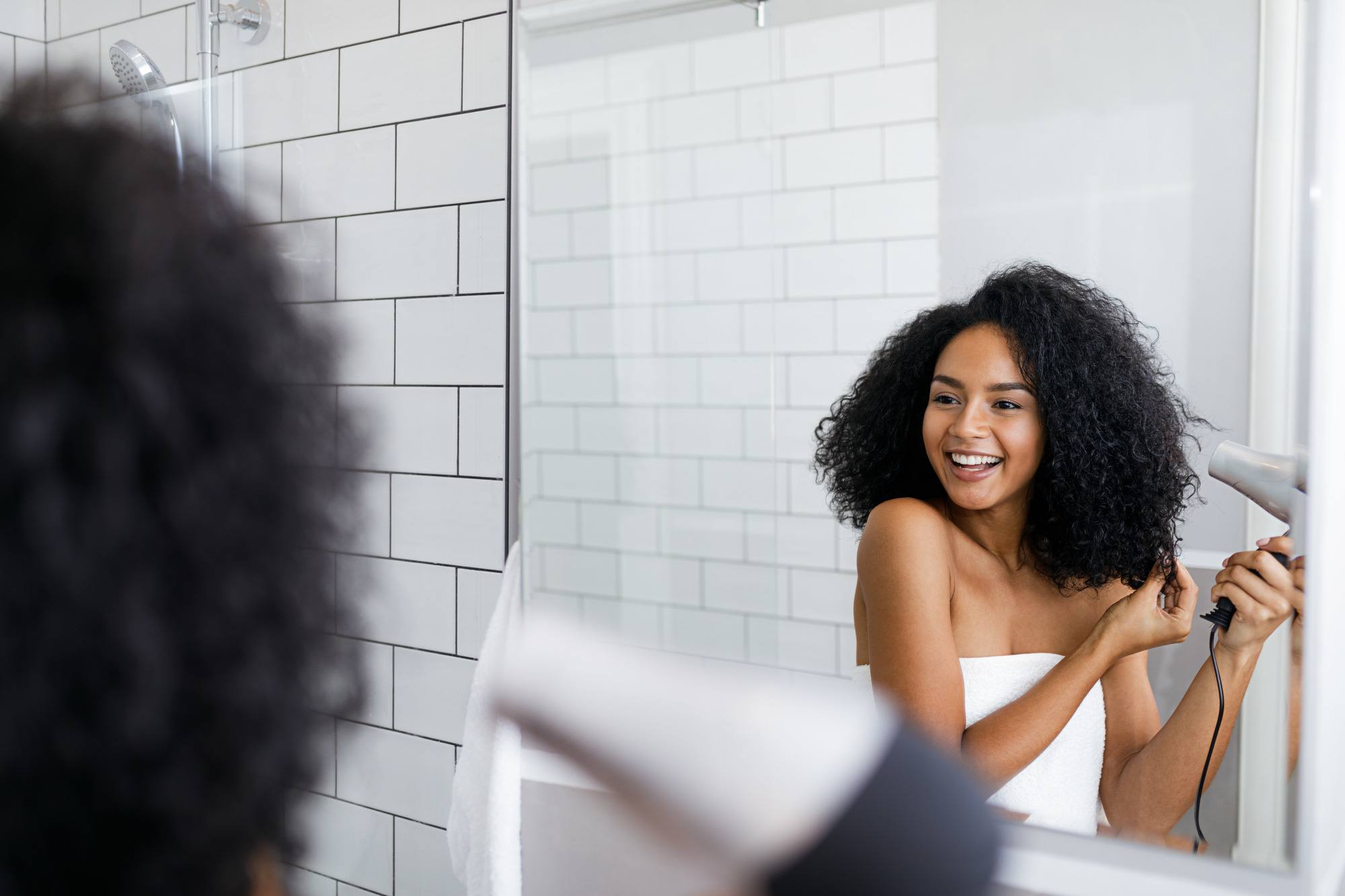 Now that you know how to restore your hair, it's time to protect it as you style. Heat protection is your bestie when it comes to heat styling. These amazing products coat your strands and shield them from heat, so you can keep styling without killing your tresses.
Spritz TRESemmé Heat Defence Styling Spray on your hair before heat-styling. This heat protection spray is great because it keeps your strands looking healthy and glossy, as well as saving from damage caused by heat and styling.
Step 6: Extra moisture
We'll never say no to extra moisture and shine, and neither should you! We recommend using a styling product that hydrates and adds shine to your hair. Look for a moisturising oil to add nourishment and keep your hairdo looking smooth.
TRESemmé Keratin Smooth Shine Oil is a hair oil product we swear by. This rich hair mist is formulated with keratin and marula oil. This makes it a great product for adding moisture and shine, as well as taming flyaways.
Prev Article
Next Article
Article
Deep conditioner for natural hair: From daily conditioners to intensive masks & leave-ins, too
All the essential info you need to know about natural hair conditioner. Your curls and coils will thank us!
See article