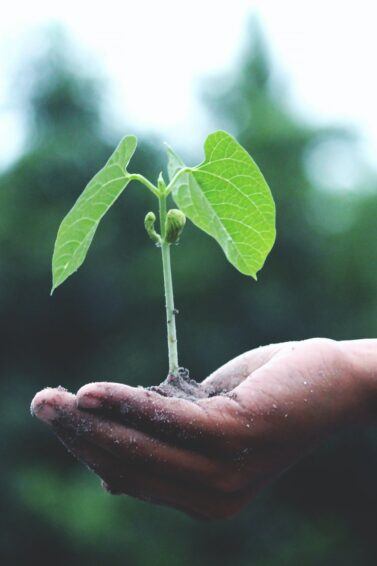 Make a difference on Earth Day with sustainable haircare ingredients
Earth Day — we encourage everyone to participate this year. And not just on that one day; if you can make small changes to a sustainable future, it can make a massive difference overall. But what is Earth Day, why should anyone care and how can we participate? Keep scrolling to find out.
What is Earth Day?
Earth Day is a special observance day and is held every year on the 22nd of April. In short, this day aims to highlight the importance of caring for the planet so that we and future generations can have a healthy environment to live in. Climate change and other environmental factors have a negative effect on our lives, and could mean that future generations will be left to deal with the damage. That is why Earth Day is important — to bring awareness to the issues and find ways to do our best to take care of the only planet we have. Because "a green future is a prosperous future." In fact, the theme for this year's Earth Day is "Invest In Our Planet".
What can we do to help?
Believe it or not, by making small changes here and there in our lives, it can amount to a great deal of good being done to the world. From planting a tree to buying products with recycled packaging or less packaging, not printing and instead going digital, joining environment clean-ups, conserving resources like water and electricity, recycling — the list goes on. And the great thing is, you can do these things everyday, not just on Earth Day.
Earth-friendly brands
Investing in eco-friendly products is an easy start to living a more Earth-friendly, sustainable lifestyle. And there are different ways in which a brand or product can be sustainable; from engaging in Fair Trade to using sustainable resources that are not toxic to the environment. Here are two of our favourite brands that are giving Mother Earth a break.
Shea Moisture
Did you know that Shea Moisture products contain 100% organic and ethically sourced ingredients? The brand is cruelty-free and uses certified Fair Trade shea butter, which means they support workers' rights and only use ethically sourced, high-quality products.
The brand sources its shea butter (one of the core ingredients in every Shea Moisture product) directly from Africa. To do this, it has partnered with and invests in women-led businesses in Ghana. Committed to serving the community, Shea Moisture is sustainably produced, family-founded, ethically traded and cruelty-free.
If you're keen to try out Shea Moisture products this Earth Day, a good all-rounder range is their Virgin Coconut Oil range. The Shea Moisture Virgin Coconut Oil Daily Hydration Shampoo & Conditioner is lightweight but deeply hydrating, and contains shea butter, coconut milk and acacia from Senegal.
Organics
The Organics brand began its journey towards sustainability a few years ago, and they have been going strong. Their products are now sold in 100% recycled packaging, which can make a meaningful impact on the state of the environment. That means less plastic in landfill or the ocean, because its being used and transformed into the beautiful green Organics bottles.
And even better, this packaging is recyclable too. So, once you're done with it you can send it for recycling (or fill it back up with an Organics refill) on Earth Day or any day.
The Organics range of products is affordable so everyone can use it, but it doesn't compromise on quality. Keep your hair sleek, smooth and nourished with the Organics Silky Smooth Shampoo and Conditioner, which has been formulated with argan oil.
It doesn't stop there, Organics can be used by the whole family. Kids will love the Organics Strawbelicious 2-in-1 Shampoo & Conditioner, and so will the planet.
Prev Article
Next Article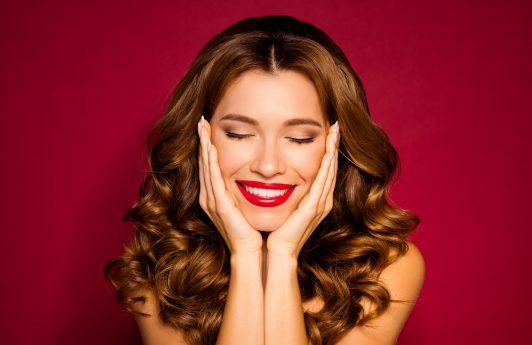 Gallery
20 Looks that Prove a Body Wave Perm is Worth the Commitment
A body wave perm is a looser type of wave that is created by using a larger curling roller for the perm. This type of perm is perfect for anyone with a naturally straight hair type wanting loose curls but not wanting to use a styling tool every day to achieve the look. Fans of […]
See article