Half Braided Hairstyles You Can Style in Minutes
Whether you're a fan of the fishtail or a more traditional looks, you can rely on half braided hairstyles to take you from day to night without missing a beat. These fun looks work during a happy hour and can be retouched in the short span of time you have in the morning before work—meaning yeah, you can legit tell the haters that thanks, you so did wake up like this. All you have to do is scroll on down and prepare to be inspired.
Half-up Braided Ponytail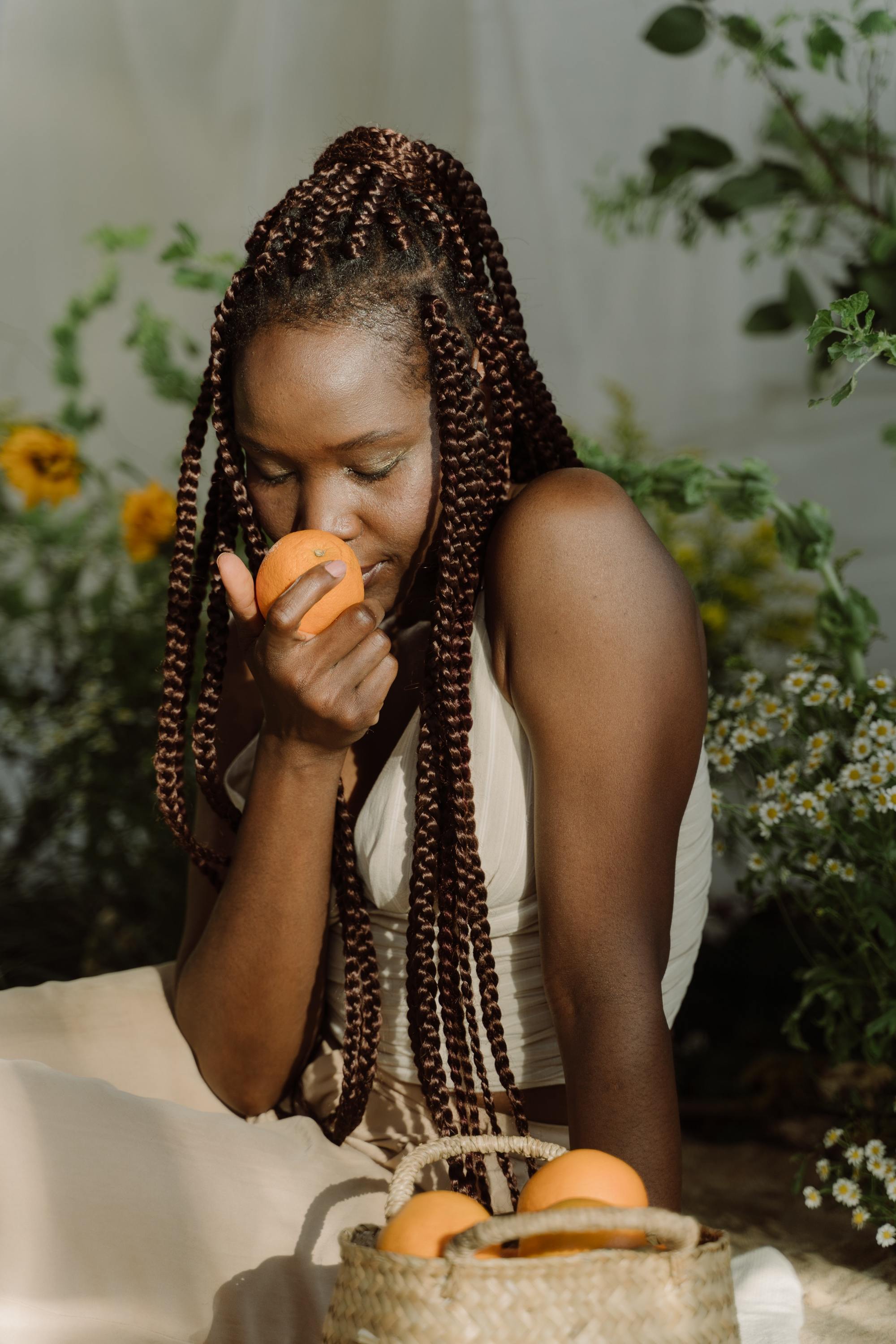 If you have braids installed, this is one of the simplest half-up looks to achieve — and it's just so pretty. Just tie up the top third section of braids into a high ponytail.
Create a stunning shine by smoothing a bit of the TRESemmé Keratin Smooth Shine Oil over the braids.
Half-up Loose Braids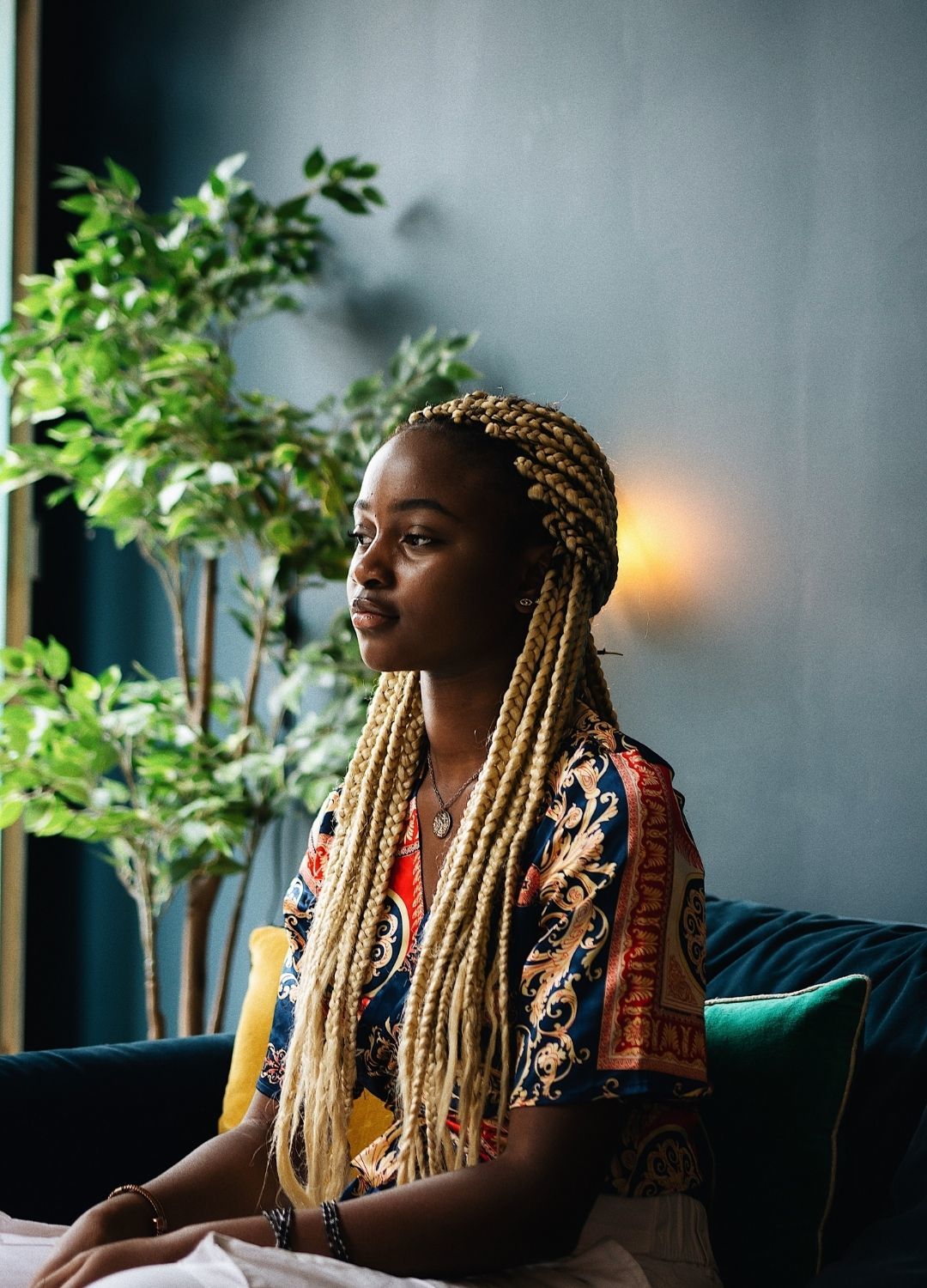 An alternative way to style your braids in a half-up hairstyle is to loosely tie the top half in a low ponytail. Simple, but perfect.
Fulani Braids with waves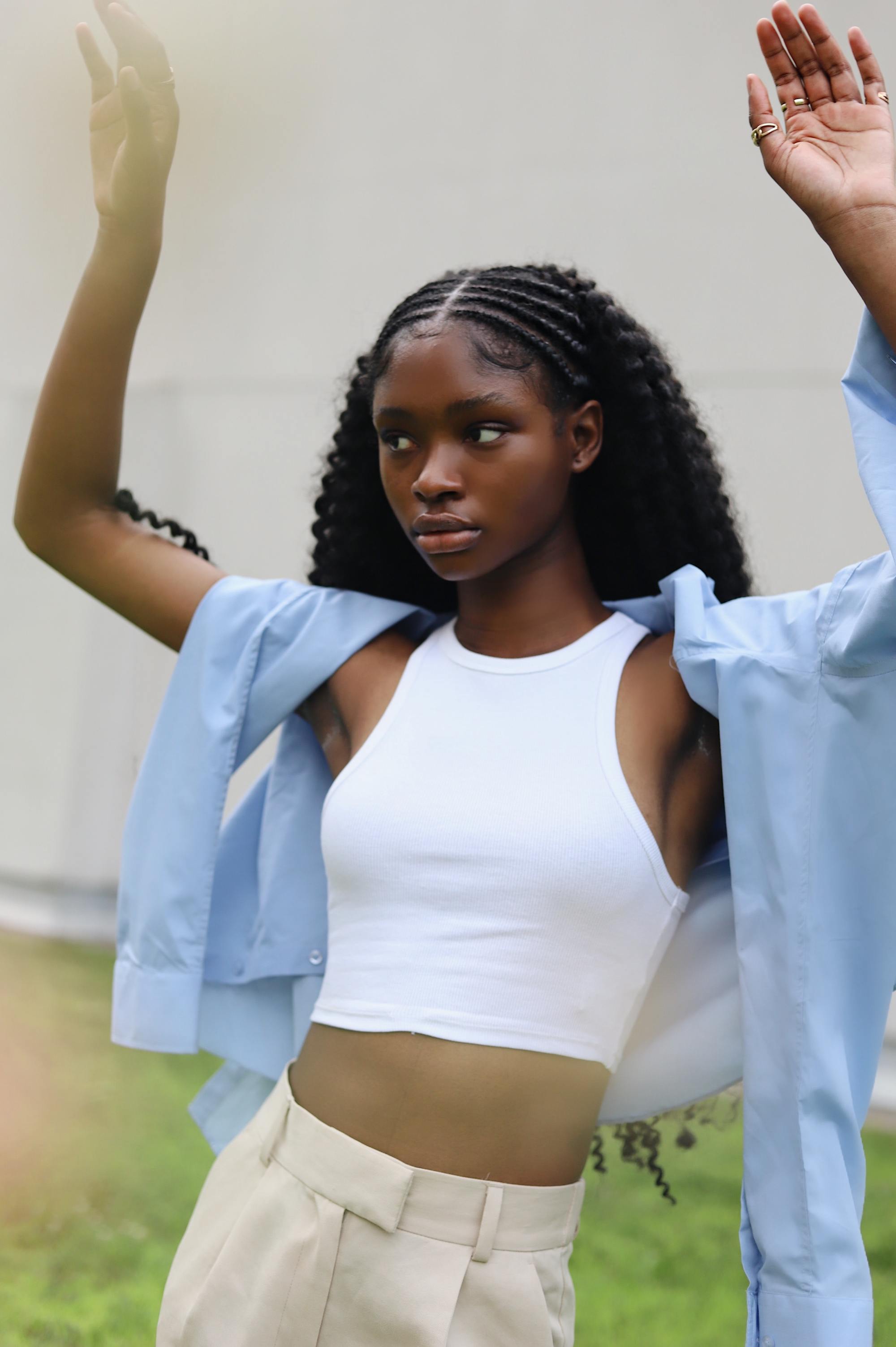 This is another half braided hairstyle that can be styled in a few beautiful ways once the braids have been created. In this case, you can simply stretch out your natural hair in chunky braids (this also works with extensions!) to achieve these pretty waves.
Fulani Braids with Afro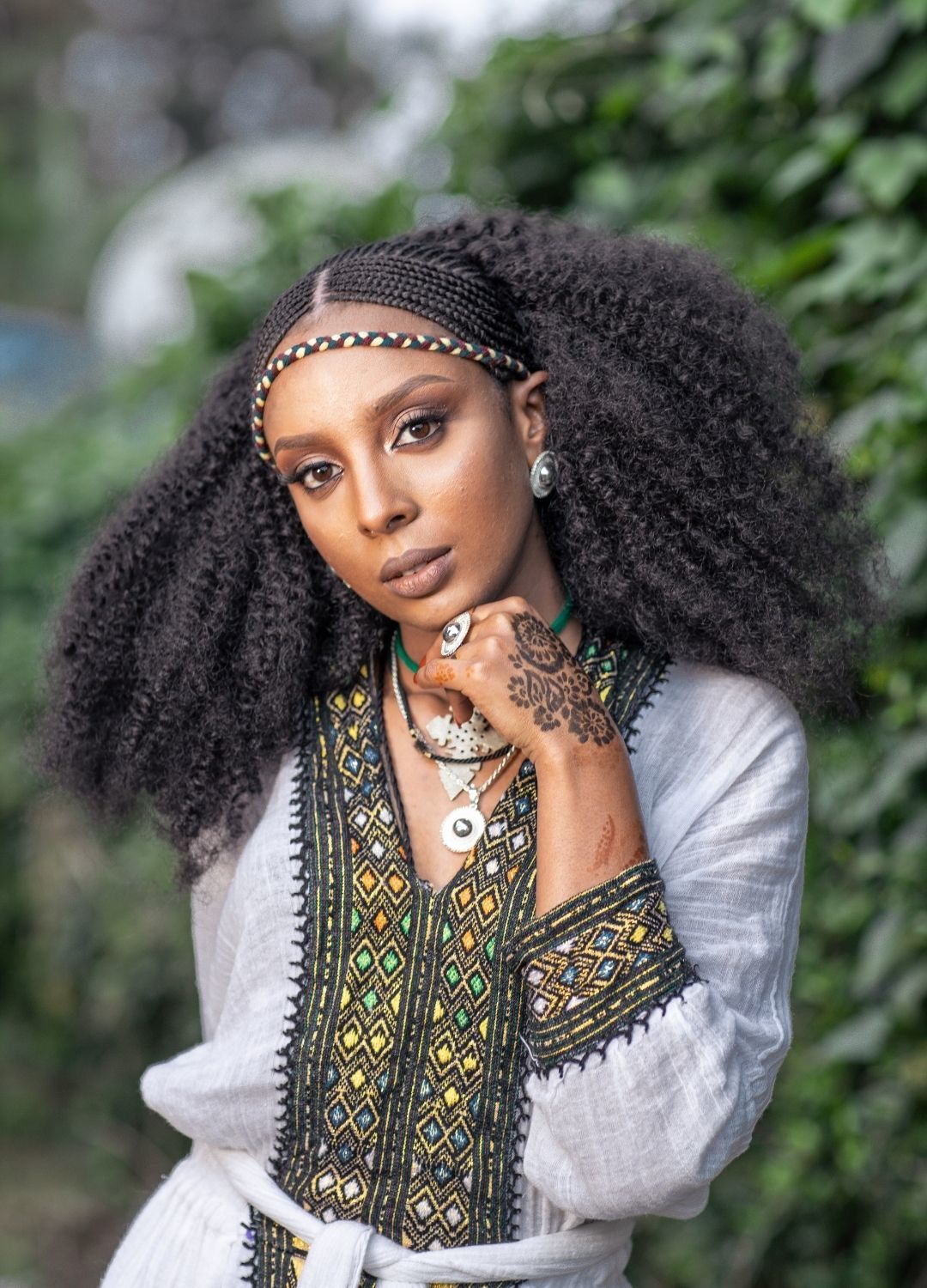 If you're more of a natural afro kinda gal, this one is for you. Complete this half-up look with a colour band and you're set for the day or night.
Keep your 'fro nourished, moisturised and looking its finest with a good quality leave-in conditioner. We're fans of the Shea Moisture Jamaican Black Castor Oil Strengthen & Restore Leave-in Conditioner, which formulated with fair trade shea butter and Jamaican black castor oil to strengthen hair and promote growth.
Half-up braided topknot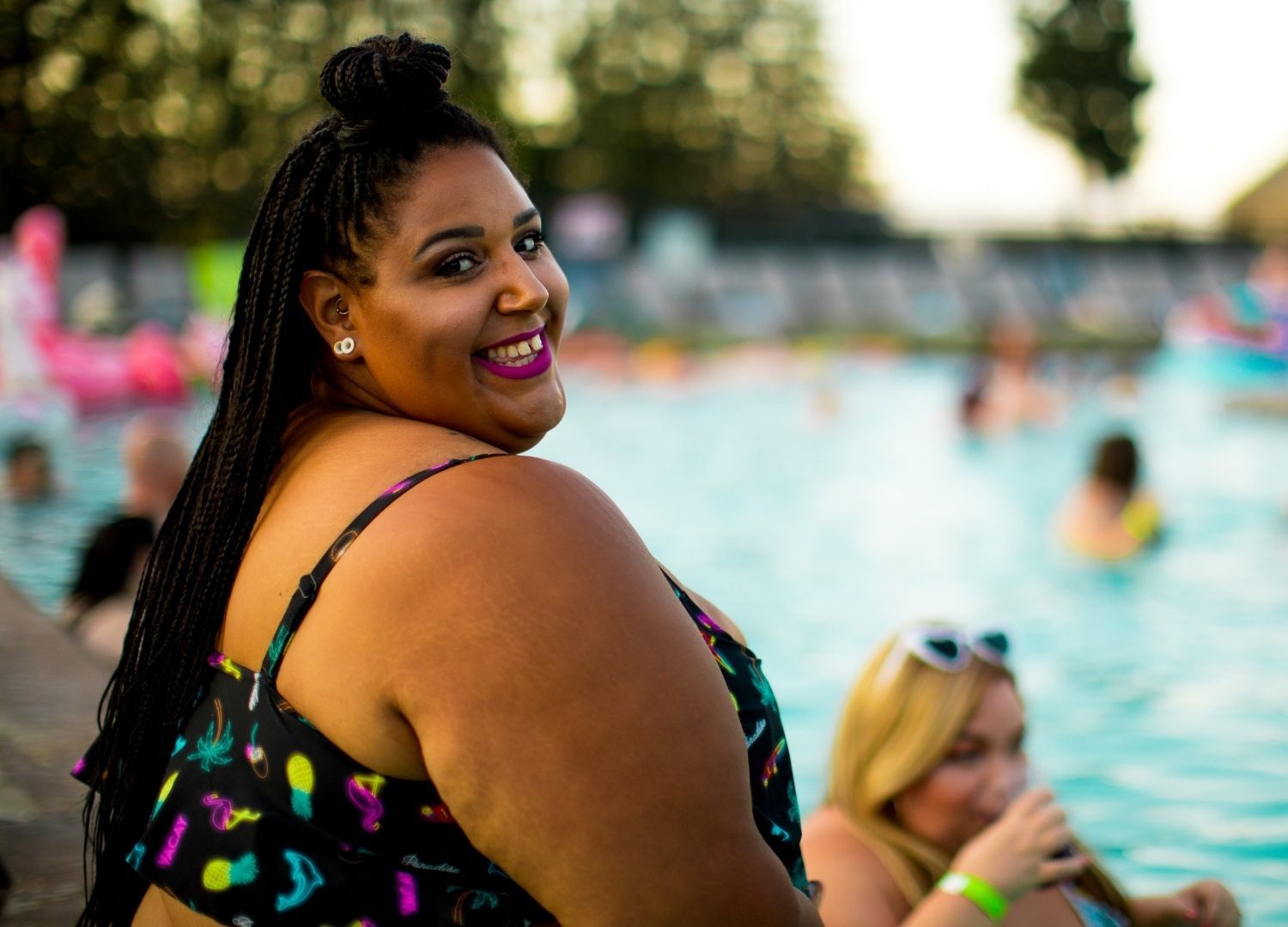 Create a topknot with your pre-installed micro braids. Hair hack: Create a half-up ponytail with a hair tie at the base to make the topknot sturdy. Then, wrap the braids around the base and pop on another hair tie or a scrunch to secure the whole look.
Side Dutch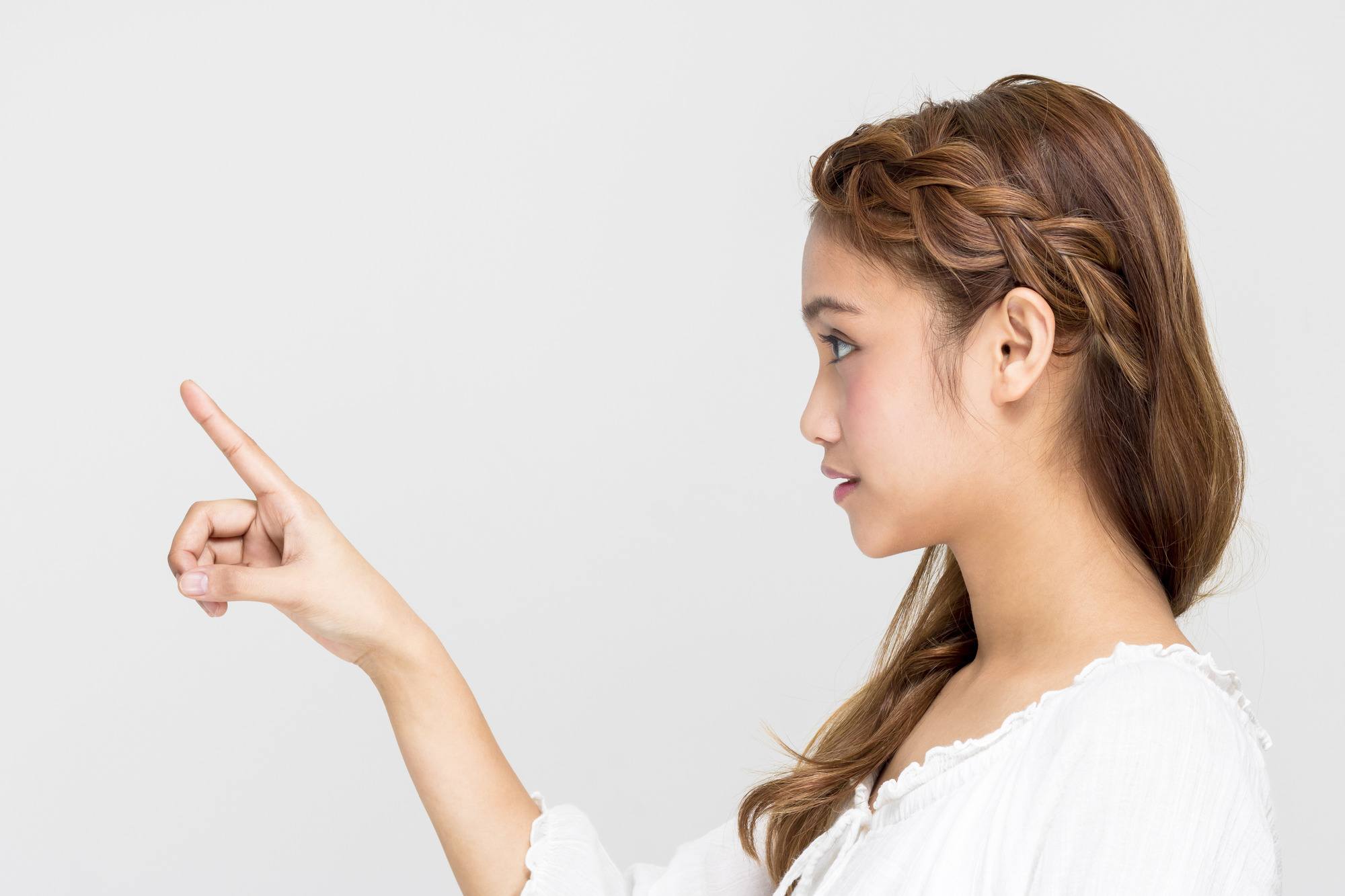 Such precision! To get this half braided hairstyle, create a Dutch braid from your hairline to behind the left ear then secure with a pin. Tug the links apart to pancake and flatten.
Accent Braid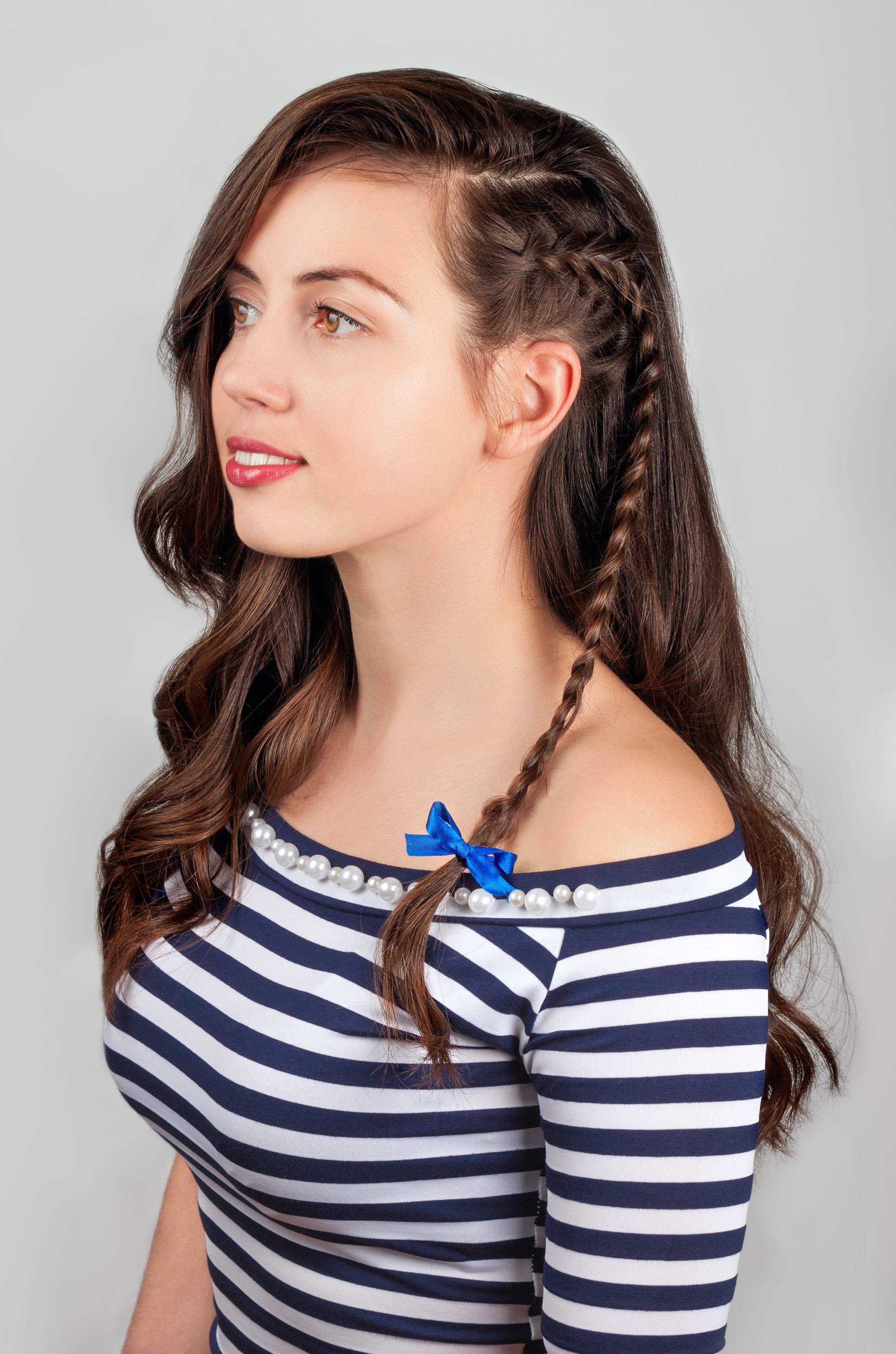 Section off the hair above the ear as if to prime for rope twists, but instead, create a French or Dutch braid. Complete this half braided hairstyle with a by securing the braid with ribbon or adding other accessories.
Half-Up Braided Knots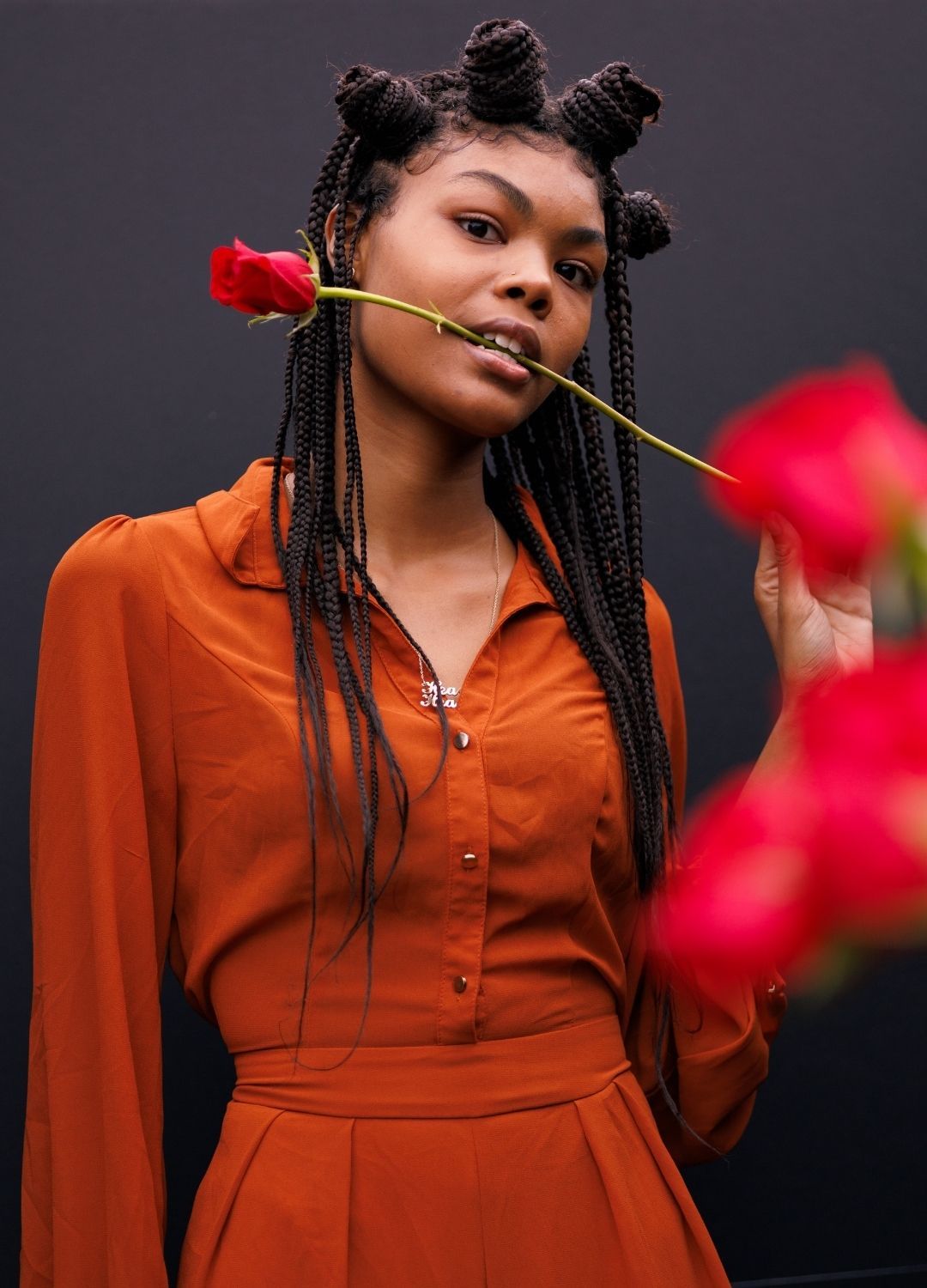 These braided knots are made using single braids that have been reinforced with extensions. But, you can totally create this half braided hairstyle with your natural hair and it will look just as stunning.
Braided Headband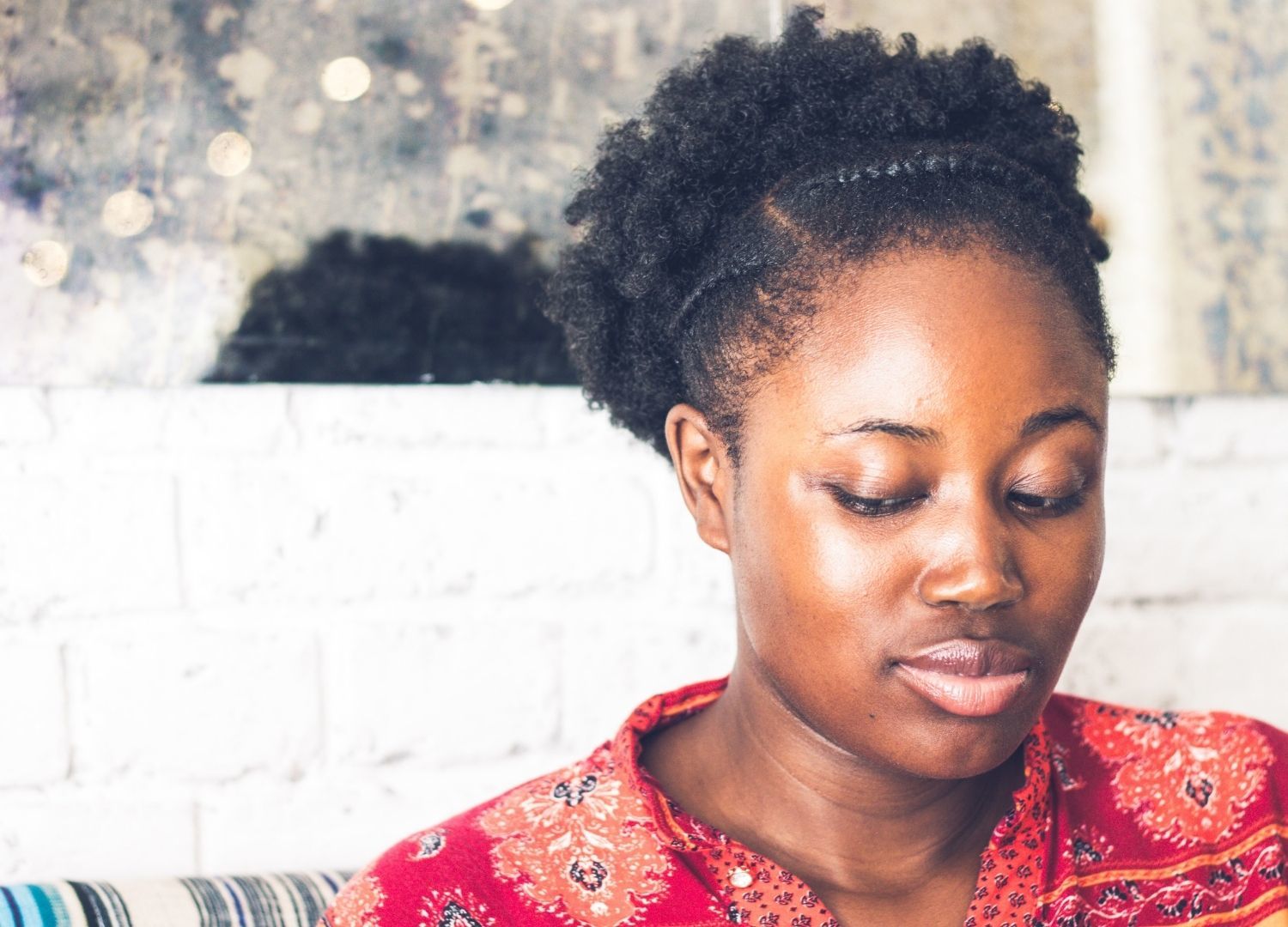 A personal fave of ours, this headband braid done with a side path. Create a cornrow from each side of the path all the way along your front hairline. Once you get just behind your ear, secure with pins or a tiny elastic band.
Braided Fringe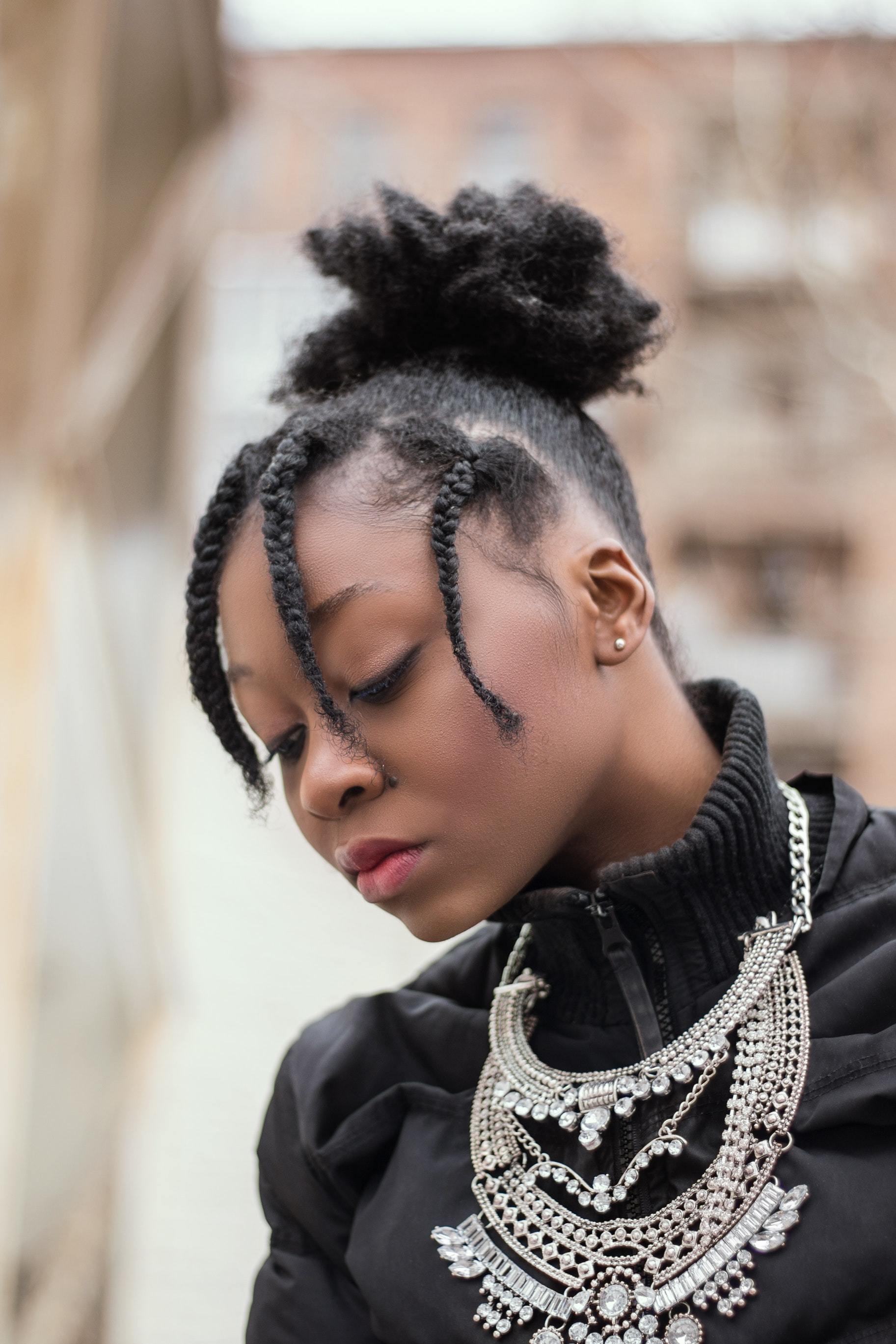 Simple, unique and eye-catching. Just some of the words we'd use to describe this half braided hairstyle. It's great for basically any and every occasion.
Half Braided Double Ponytails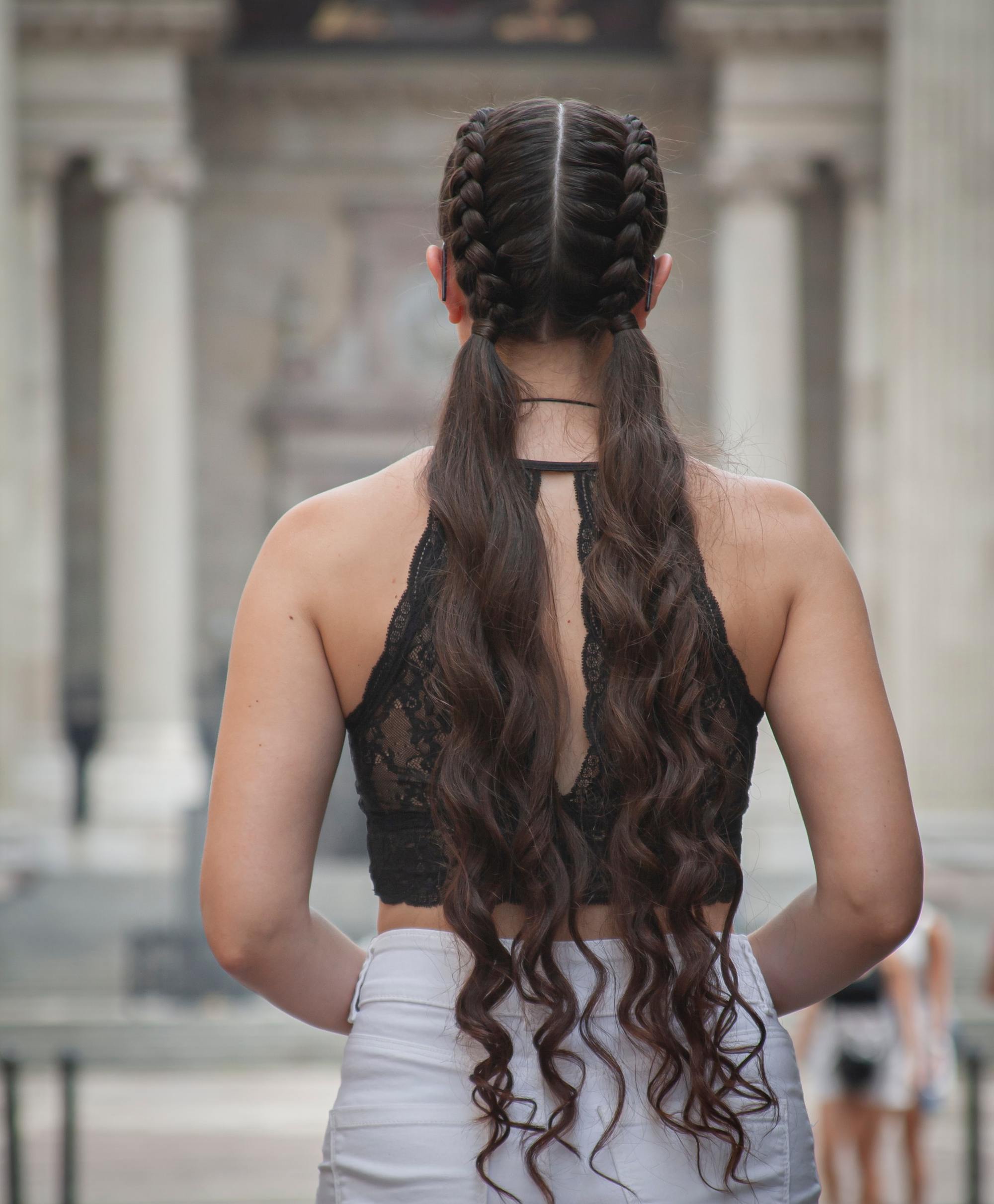 You can never go wrong with this half braided hairstyle. Simply create curls or waves to give the loose hair some texture and vibrancy, and complete the look with a bit of hair oil to keep it neat and nourished.
Half-up fishtail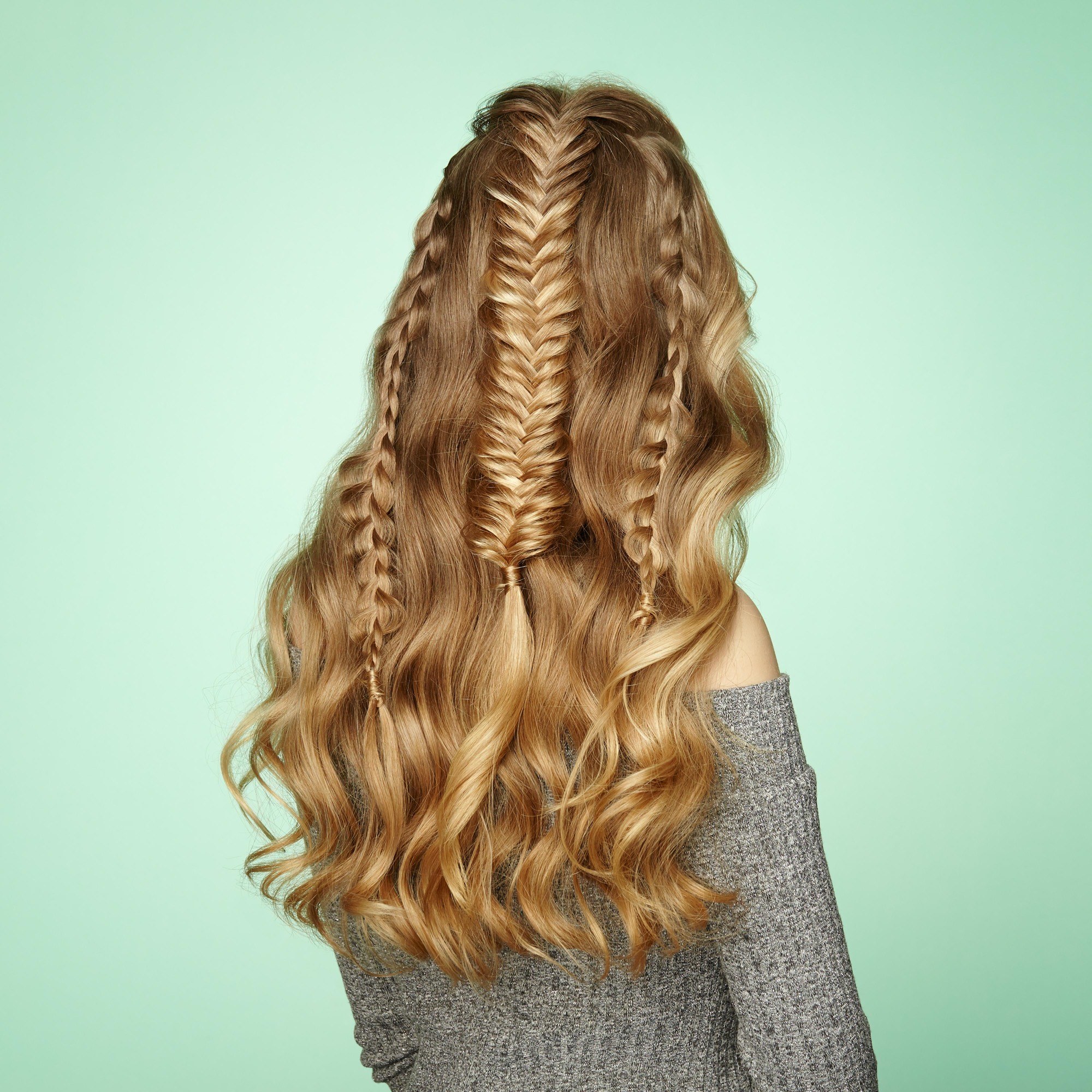 Okay so this half-up look may take a bit of practice, if you're not a fishtail braid connoisseur. But trust us, it's so worth it.
Prev Article
Next Article
Gallery
16 Trending Hairstyles for South Africans in 2020
South Africa is a country that is rich in diversity and dynamic cultural activity. We love the fact that our hair is an extension of our style and a focal point of our conversations.
See article