15 Looks With Hair Streaks: From the Subtle to the Dramatic
If you're looking to switch up your colour but aren't digging a dramatic change, hair streaks might be the style you didn't know you needed. Hair streaks can be dramatic if you choose a bright color and bold style, or they can be a little more laid-back. That's the beauty of this look: The sky's the limit on however way you want to personalise your highlights! Here's a collection of inspirational looks to help you find your own streaky look.
Blue Hair Streaks
Blue hair is one of our favourite colour trends of all time. But, if you're not into dyeing all of your hair blue, hair colour streaks can be a fun alternative. Just make sure that you try to work an extra day or two in-between hair washes. The extra time will make sure your colour stays vibrant and highly pigmented.
Editor's tip: After all that colouring, your hair will need a bit of TLC. Try Dove Nourishing Oil Care Treatment Mask for the right results.
Thick Strawberry Blonde Highlights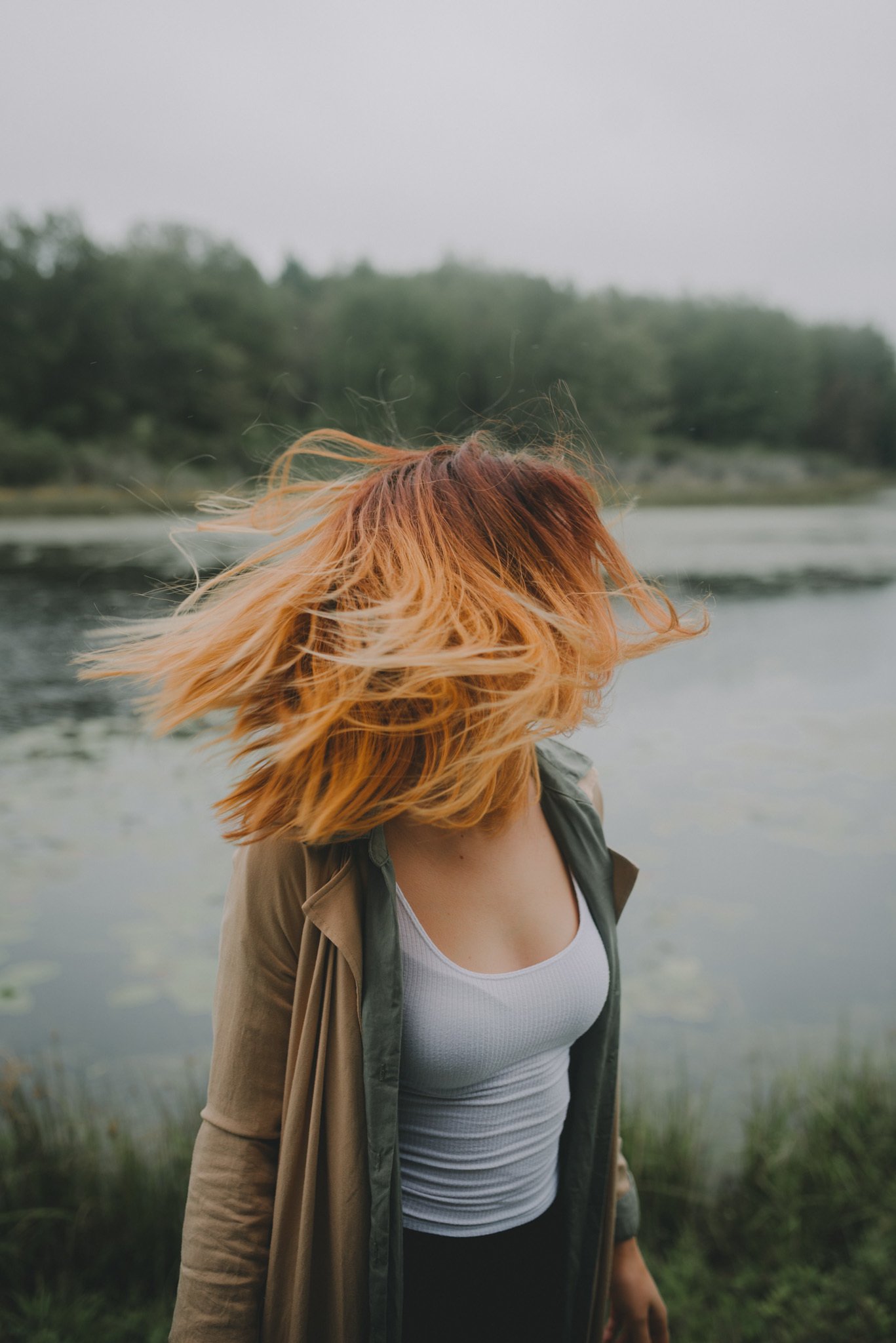 If you want to spice up light brown hair, try thick strawberry blonde streaks. We're loving this shade because it's not quite auburn, or rose gold, or even ginger. Instead, this fun orange hue adds warmth and tons of dimension to your look.
Blended Highlights and Lowlights
For a more natural look, try a blended combination of both highlights and lowlights. This gives you a multi-dimensional effect no matter what colour you choose.
Funky Multi-Coloured Streaks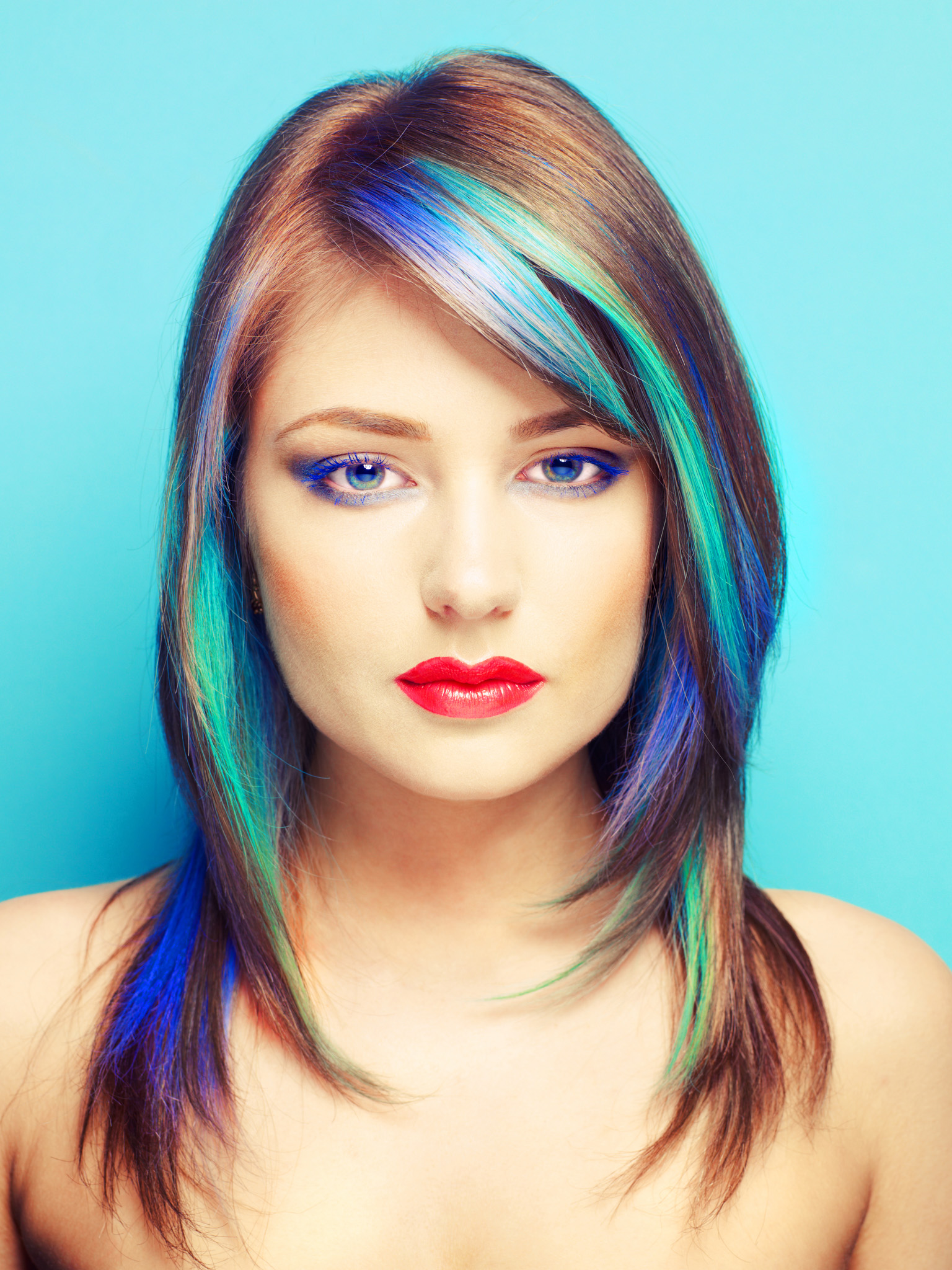 How cool is this multi-coloured look? With a focus on darker shades, like dark brown, green and lilac, this trending look is perfect for those willing to go the extra mile for something unique.
Peekaboo Blonde Highlights
If you want to go for just a few select highlights, we suggest trying out peekaboo highlights! These hair streaks are clustered around your face, but they only pop out when you wear your hair in certain ways. Like other subtle highlight styles, we think it's extra important to feather the top of the highlights to frame your face.
Colourful Braid Streaks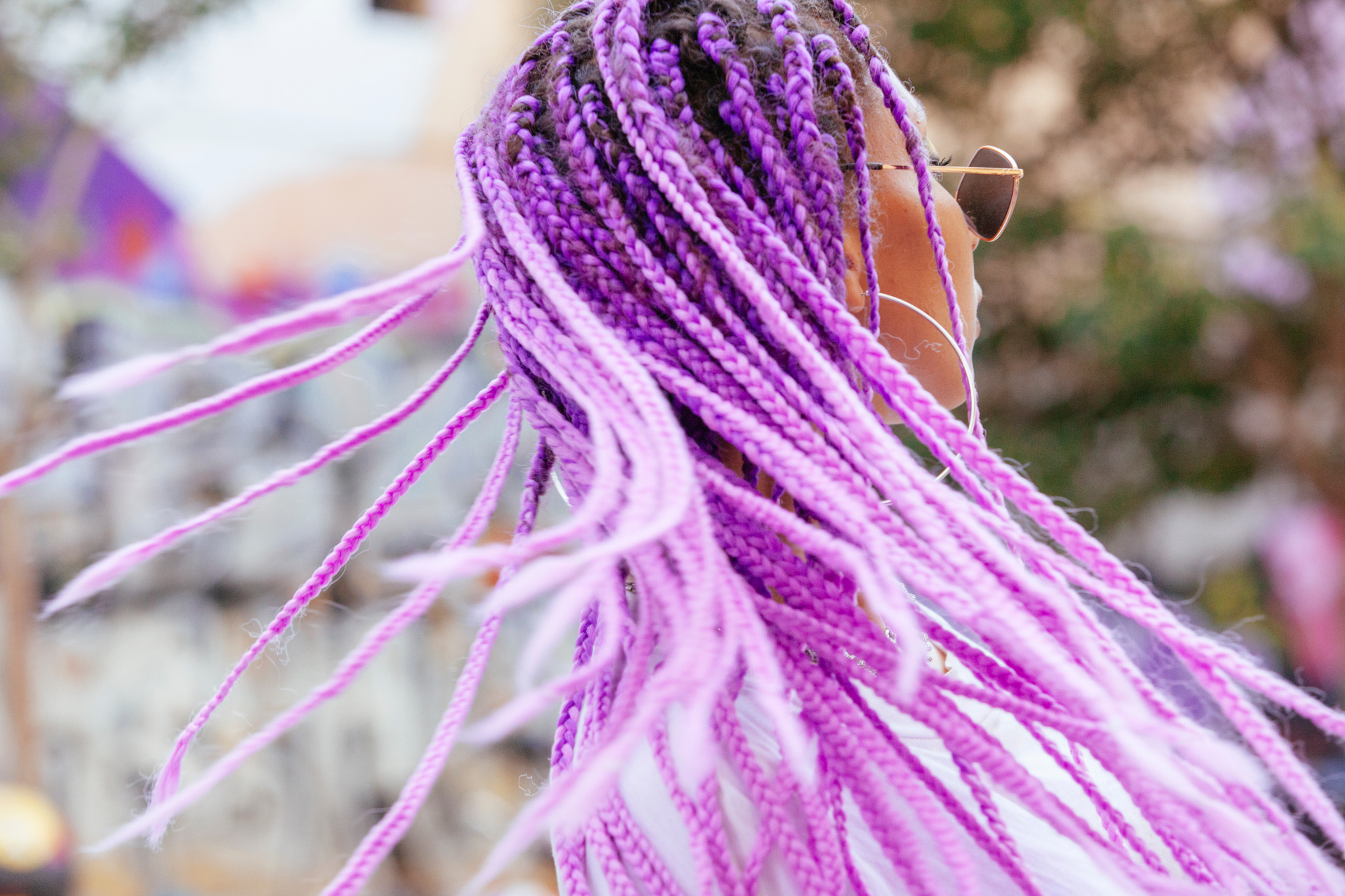 For braid wearers, you have all the colour options in the world! We're obsessed with this look that combines both black braid extensions and just a few bright, cobalt blue strands.
Thick Blonde Bangs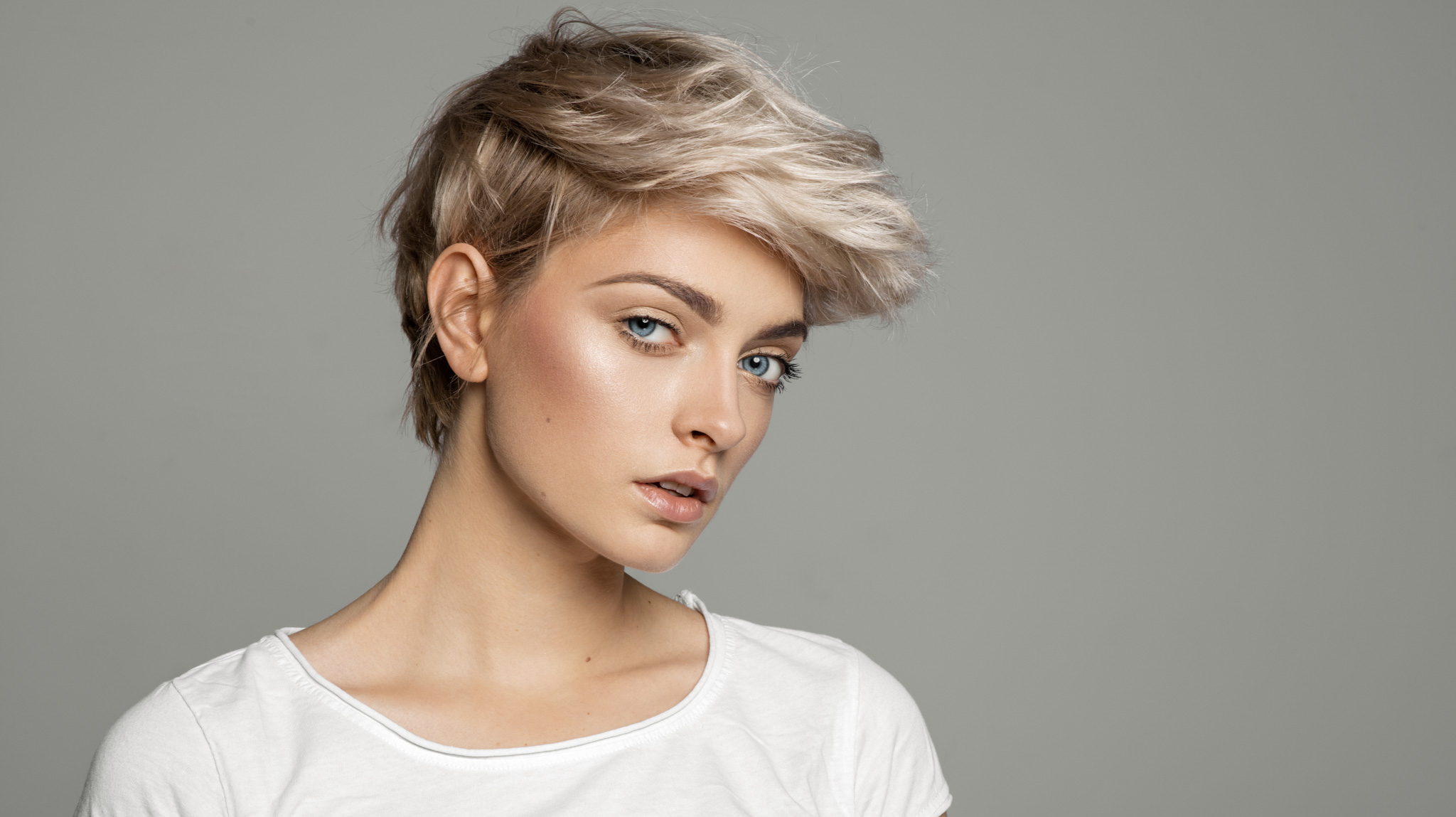 This style is a bit less streaky and more like a colour-block hairstyle. Making sure to add blonde streaks throughout will help to create an overall more blended look.
Clip-In Fun Pink Streaks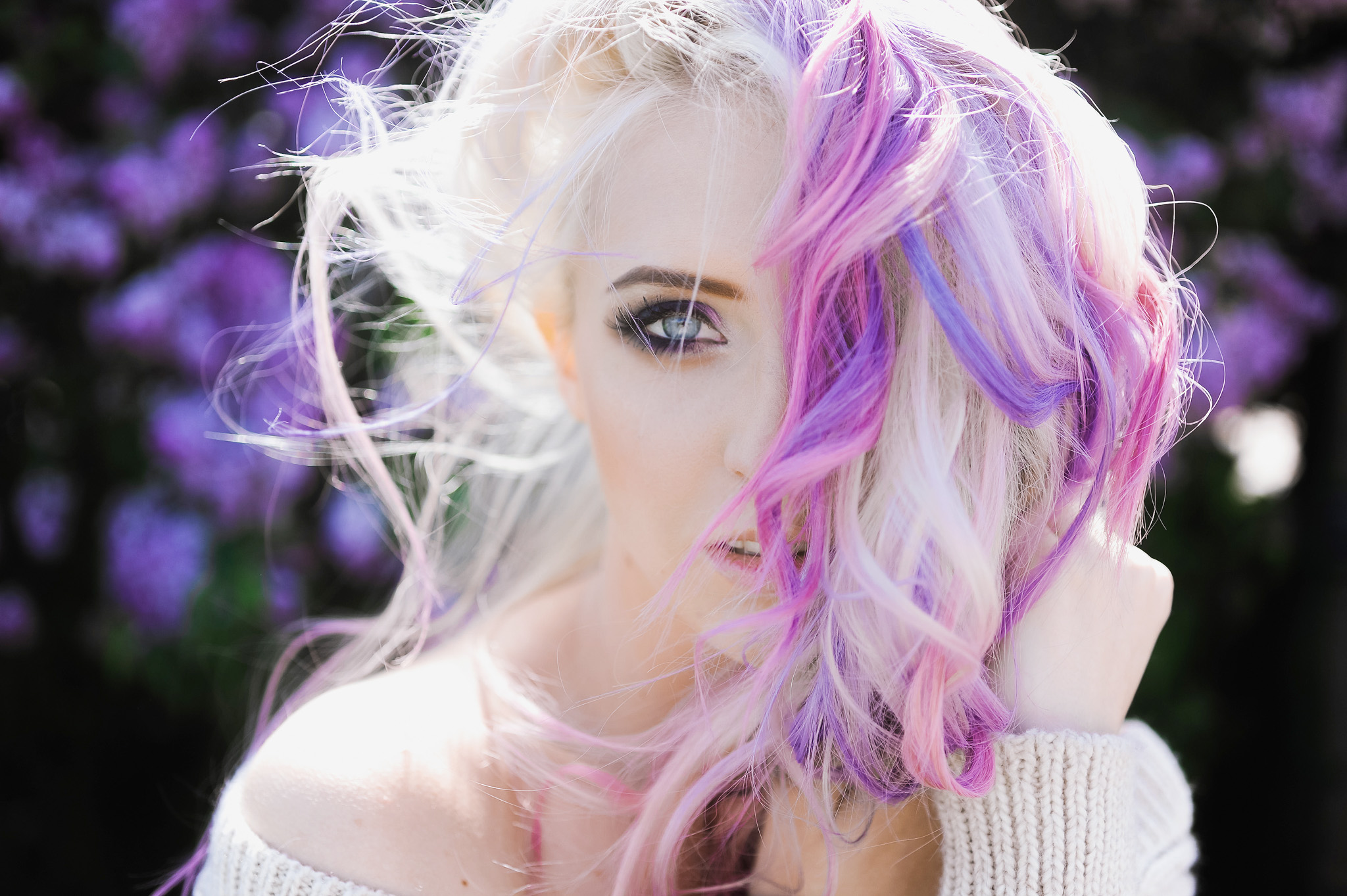 For those wanting some temporary colour, you can still get the look of hair streaks without having to bleach or dye your hair. You can get the same hair streak effect with clip-in extensions. Opt for skinnier individual extensions, or get a whole chunk of hair dyed in the colour that you like.
Subtle Chocolate Mauve Hair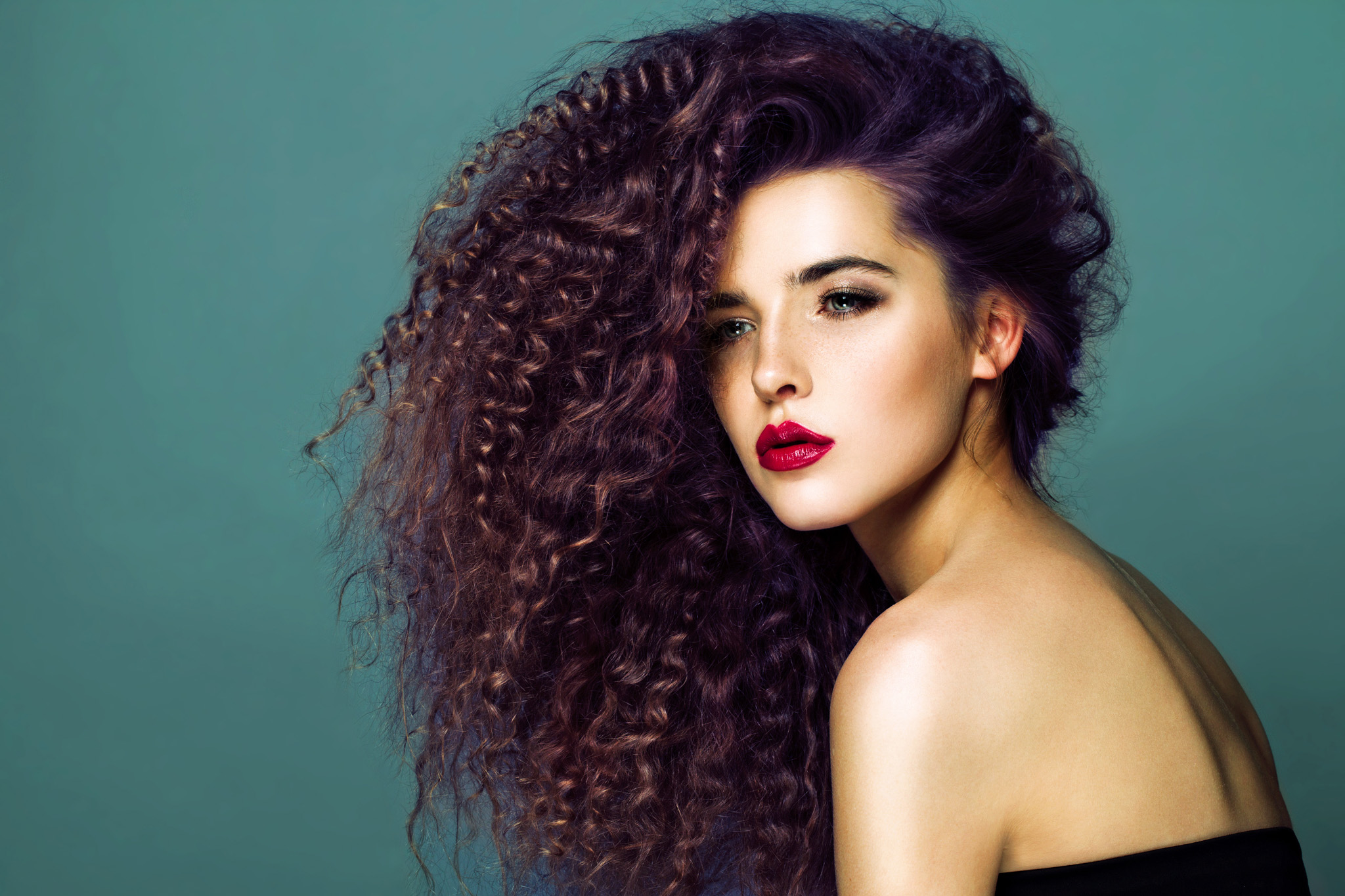 How pretty (yet subtle) are these chocolate mauve streaks? This colour is timeless and promises a classy look. We always have and always will love chocolate mauve hair streaks!
Tiny Multi-Coloured Streaks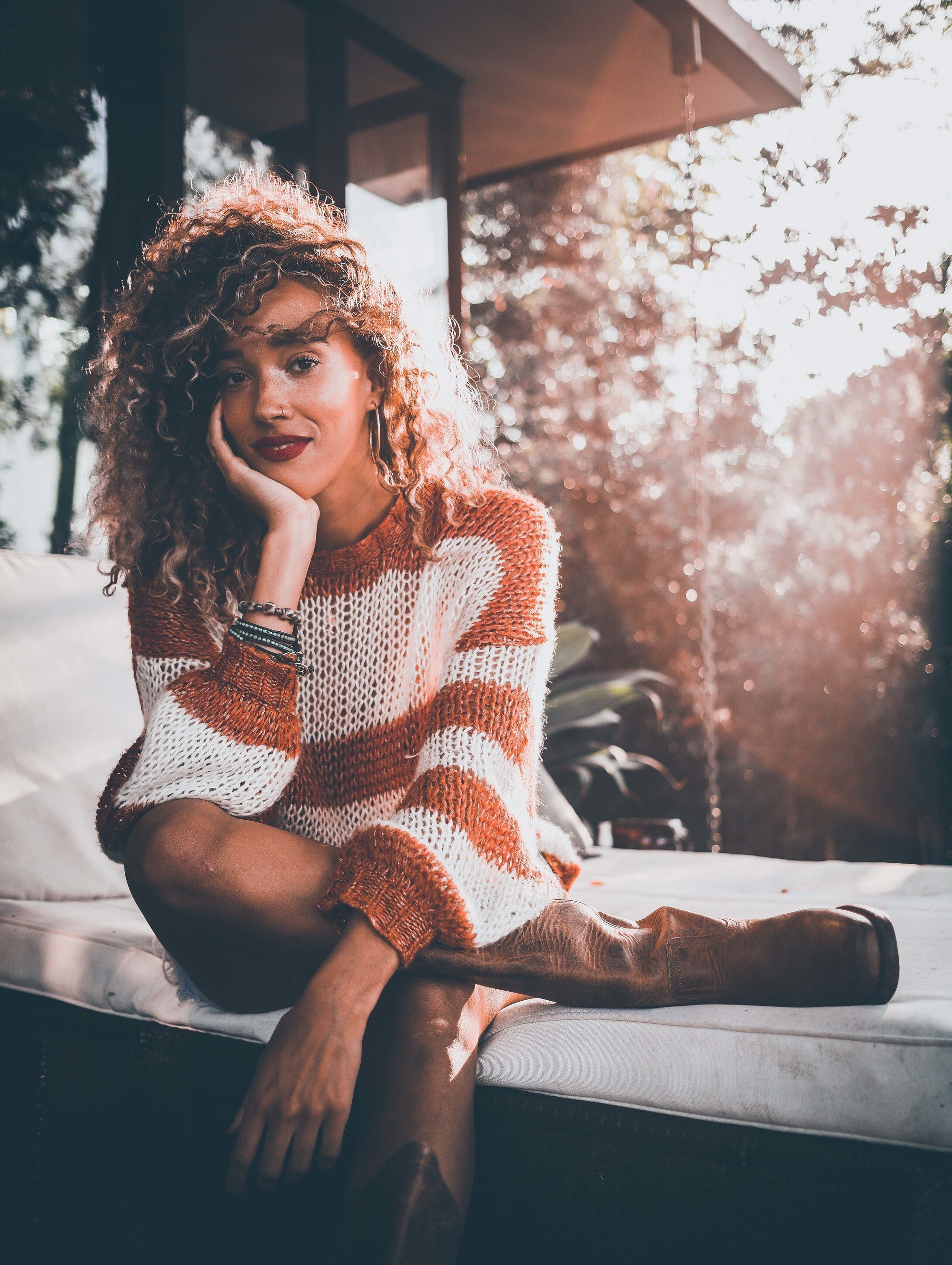 Mini streaks in a curly mane? Yes please! These mini streaks are the perfect shade of golden brown that can really bring out the depth of your curls and add dimension.
Editor's tip: Curly hair looks amazing with loads volume. Try Toni & Guy 3D Volumiser Spray to finish off your 'do.
Sea Green Streaky Ombre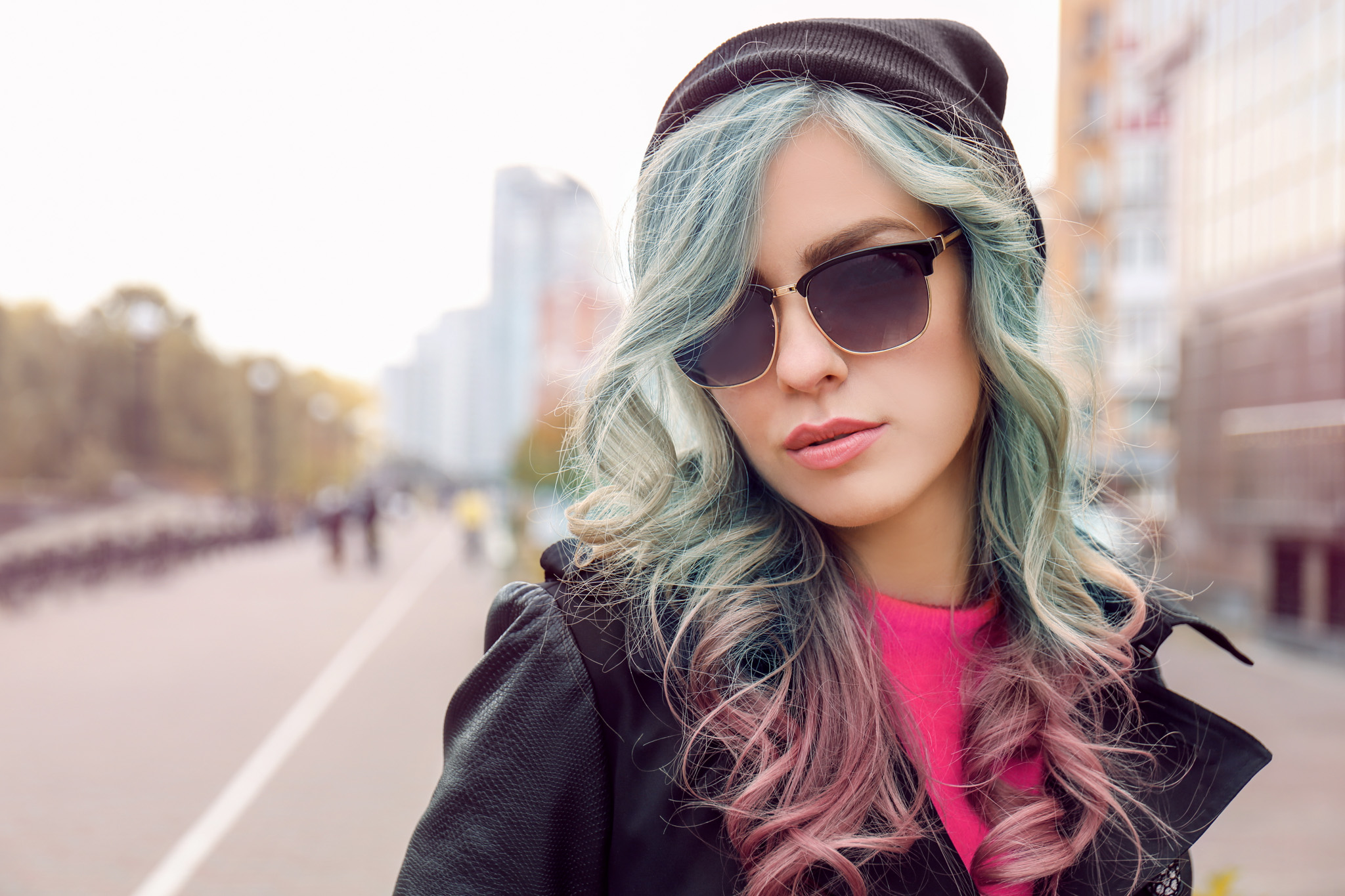 This look is giving us some serious mermaid hair goals that combine beachy curls and sea green streaks. If you've got a gorgeous colour like this you'll know that it doesn't come easy. Maintaining this look and colour is something you have to commit to if this is your next hair goal.
Hidden Rainbow Hair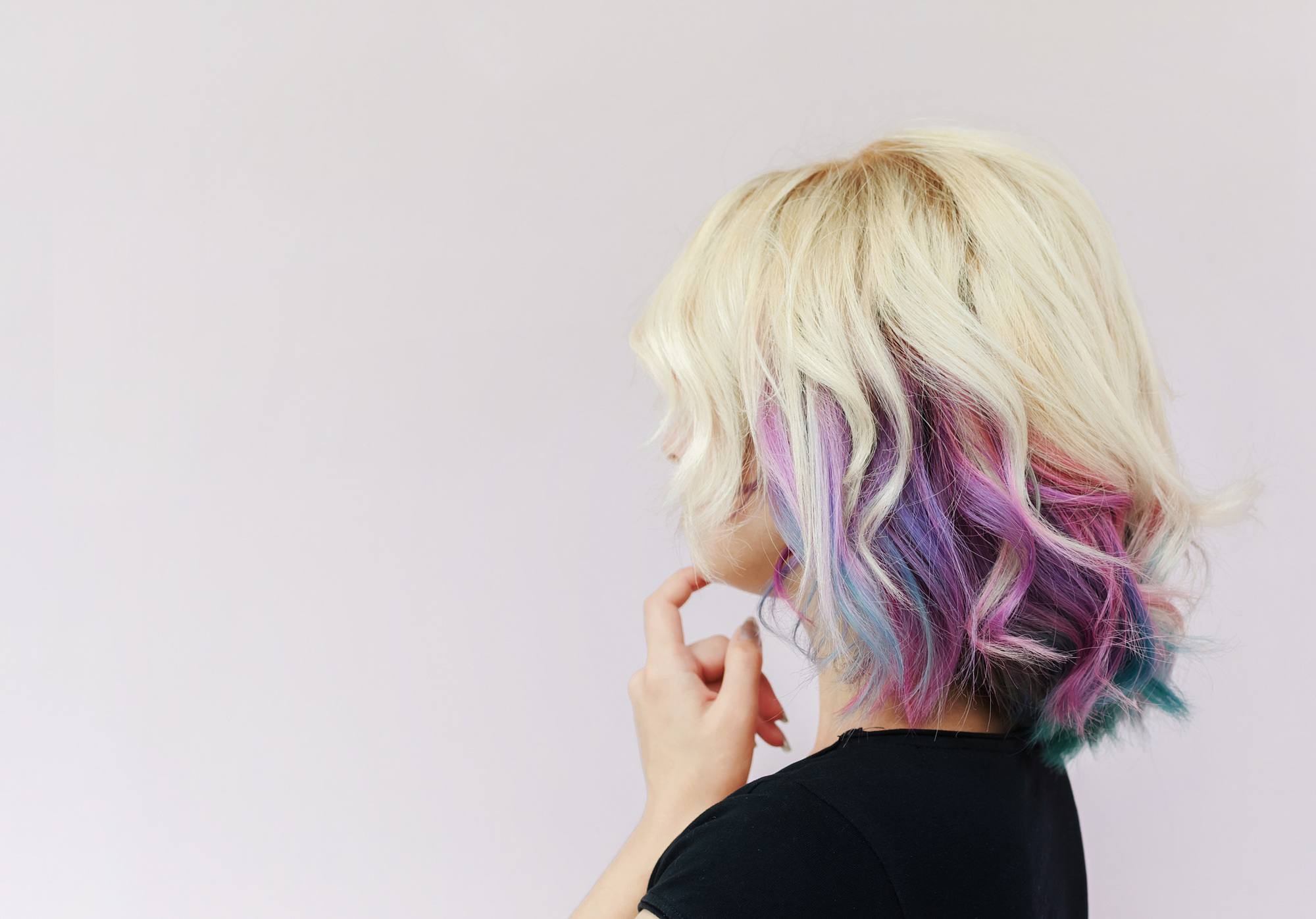 If you have a job that frowns upon fun coloured hair, try out this sneaky colour trend. Hidden rainbow hair is exactly what it sounds like. It's basically a combination of various colourful highlights that are hidden in the back of your hair. Turn heads at your own discretion with this hidden colour style.
Editor's tip: All that colour can take a toll on your hair. Try Dove Intensive Repair Deep Treatment Mask to rejuvenate those lovely colourful tresses.
Auburn Lowlights
We're big fans of red hair! Because it's hard for natural redheads to go back to their virgin colour after dying it, we believe that you shouldn't mess around with the colour too much. But if you're dying for a change there's nothing wrong but everything right with adding some dimension to your hair via lowlights!
Silver Brown Lowlights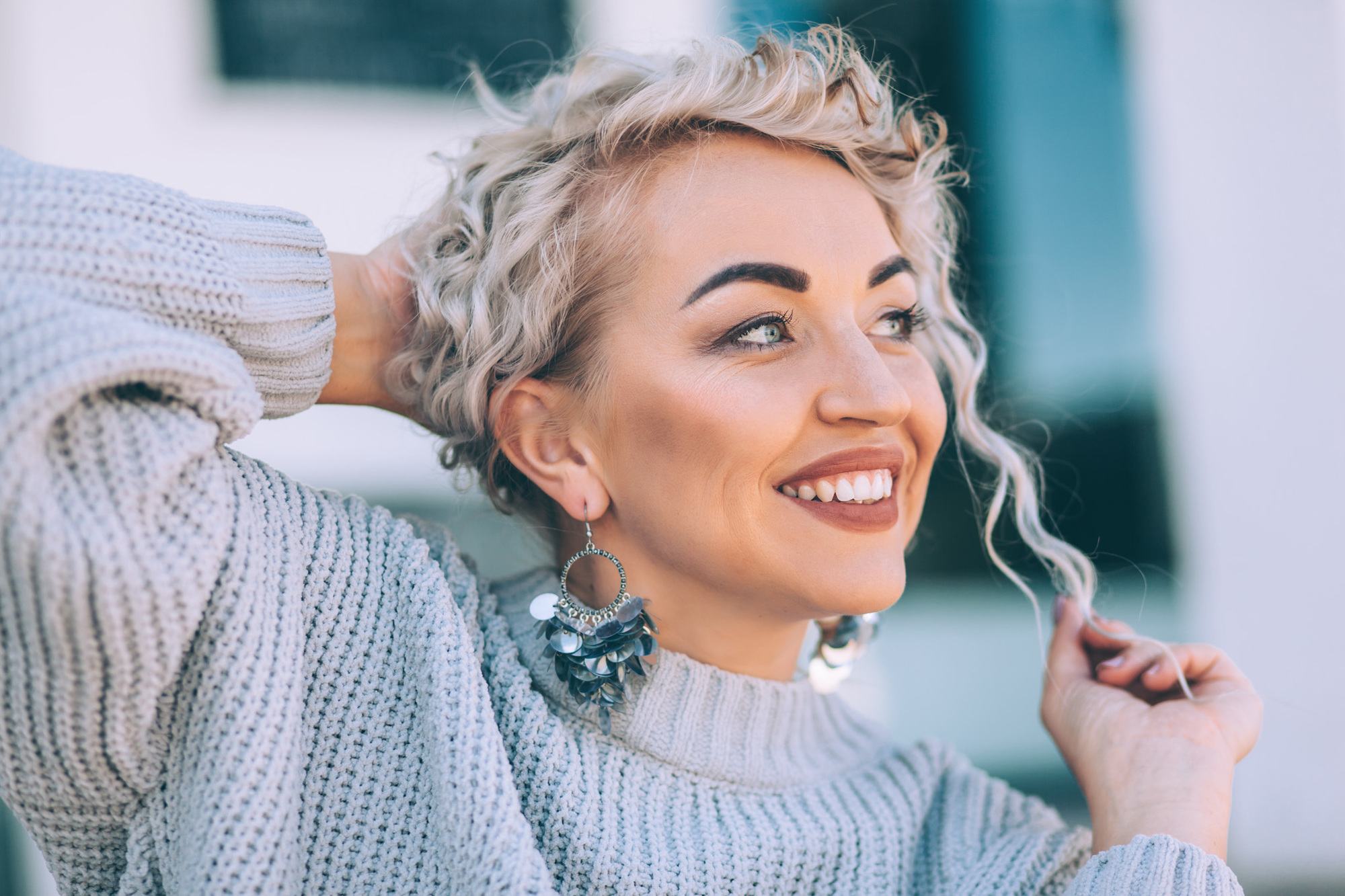 As cool as silver hair is, it can be a little one-dimensional. This is where silver-brown lowlights come in! Instead of getting one full colour of silver, consider weaving in a silver-brown colour for some much-needed depth.
Ombré Highlights
You don't need to bleach all of your ends to get in on the ombre hair trend. We love this look of carefully-placed highlights that will beautifully accentuate your hair and face.
Prev Article
Next Article
Article
Hair Botox vs Keratin Treatment: What's the Difference?
Get clued up on these popular salon treatments.
See article