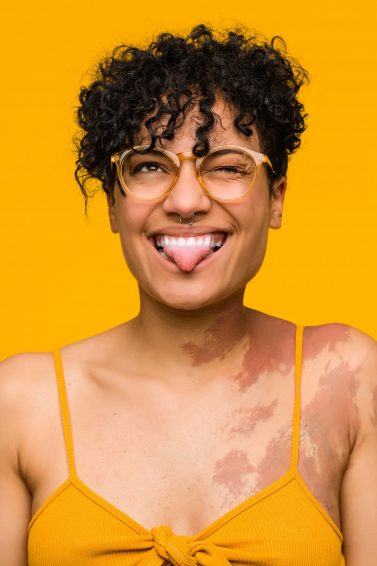 Curly Hairstyles with Bangs: 7 Trendy Ideas and Styling Tips
We talk about bangs a great deal here, discussing everything from how to grow them out to how to get the right fringe for your face shape. This time around, we are praising the curly-hair bangs crew! Over and over again, women with curly or wavy textured hair have proven that bangs can work — despite what some may think.
Bangs are a great way to give your look a makeover. They're fun, fresh and easy to style once you've got the hang of your styling routine. To inspire you to try out curly fringe, we've included some of our faves and a few tips on cutting a fringe to go with your curls. Read on to see some of the best curly hairstyles with bangs and how to style them.
The Cutest Curly Hairstyles with Bangs
1. The shag with bangs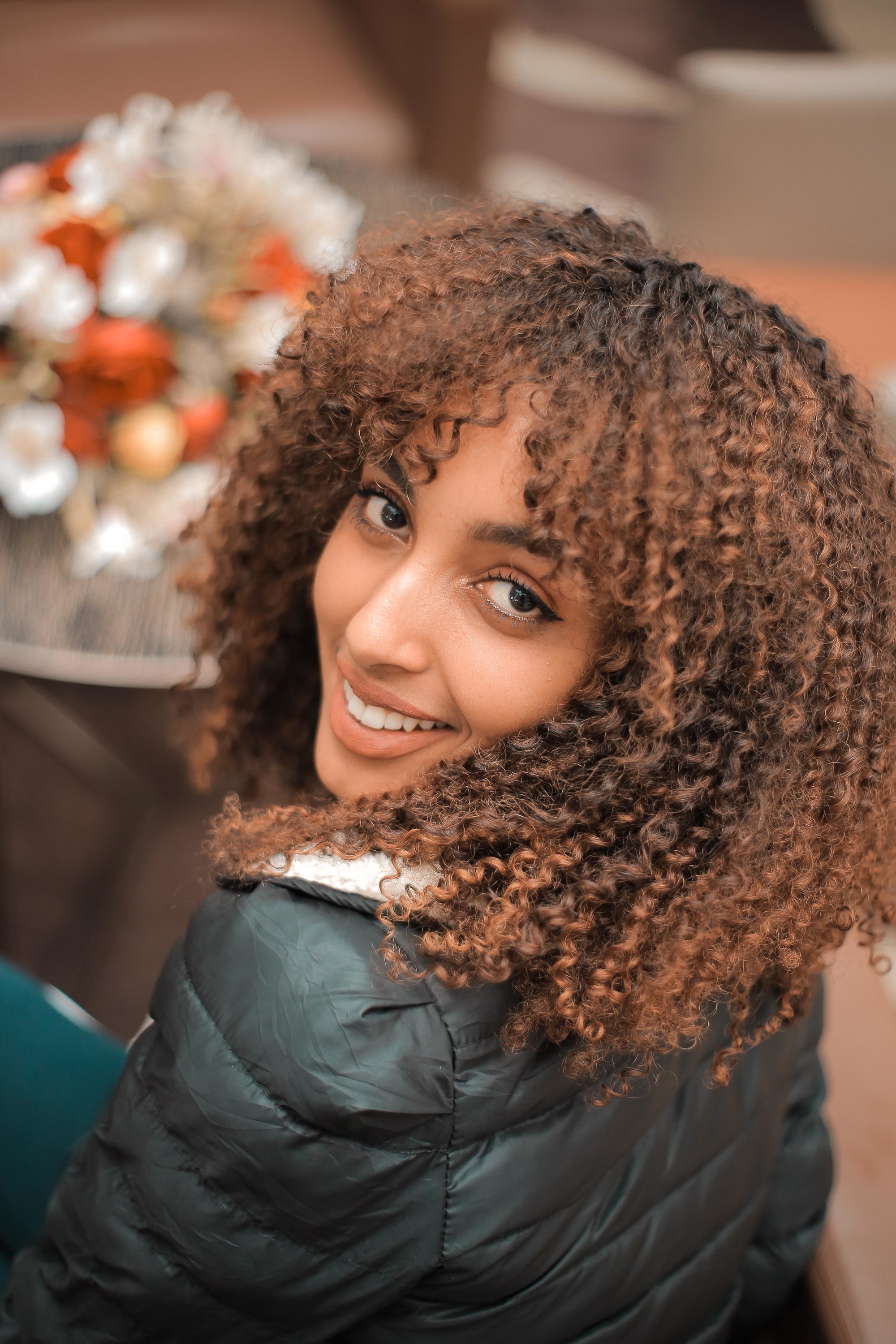 First up we have the shag, this hair trend has made its resurgence and there's no stopping it now. What we love about this modern style is that it can be worn on various hair textures, but these days our most coveted look is with bangs on curly hair.
A styling tip: Look for products that enhance definition when styling your curly bangs like Shea Moisture Coconut & Hibiscus Curl Enhancing Smoothie. On curly shag hairstyles, curl defining products also help to define the layers within your cut.
2. Straight Bang on Curly Hair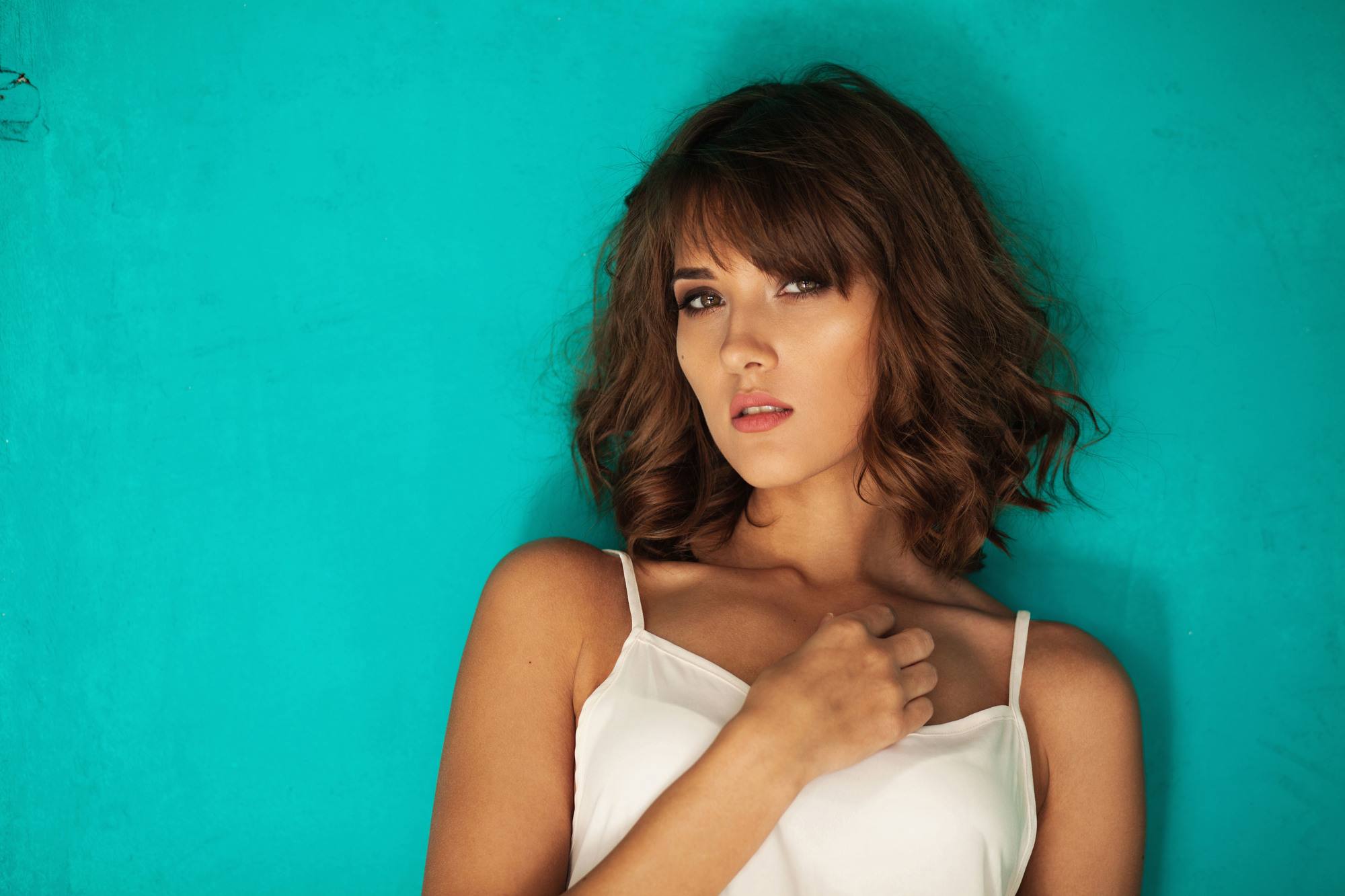 Here's the thing about beauty: sometimes it's OK to break the rules! This straight-bang-and-curly-hair hybrid has tons of edge and personality. We dig the contrast between the sleekness of straight hair and the volume in the rest of your curls. To achieve this look, diffuse your hair like you normally would, but focus on blowing drying out your bangs straight by using a brush.
3. Wavy Curtain Bangs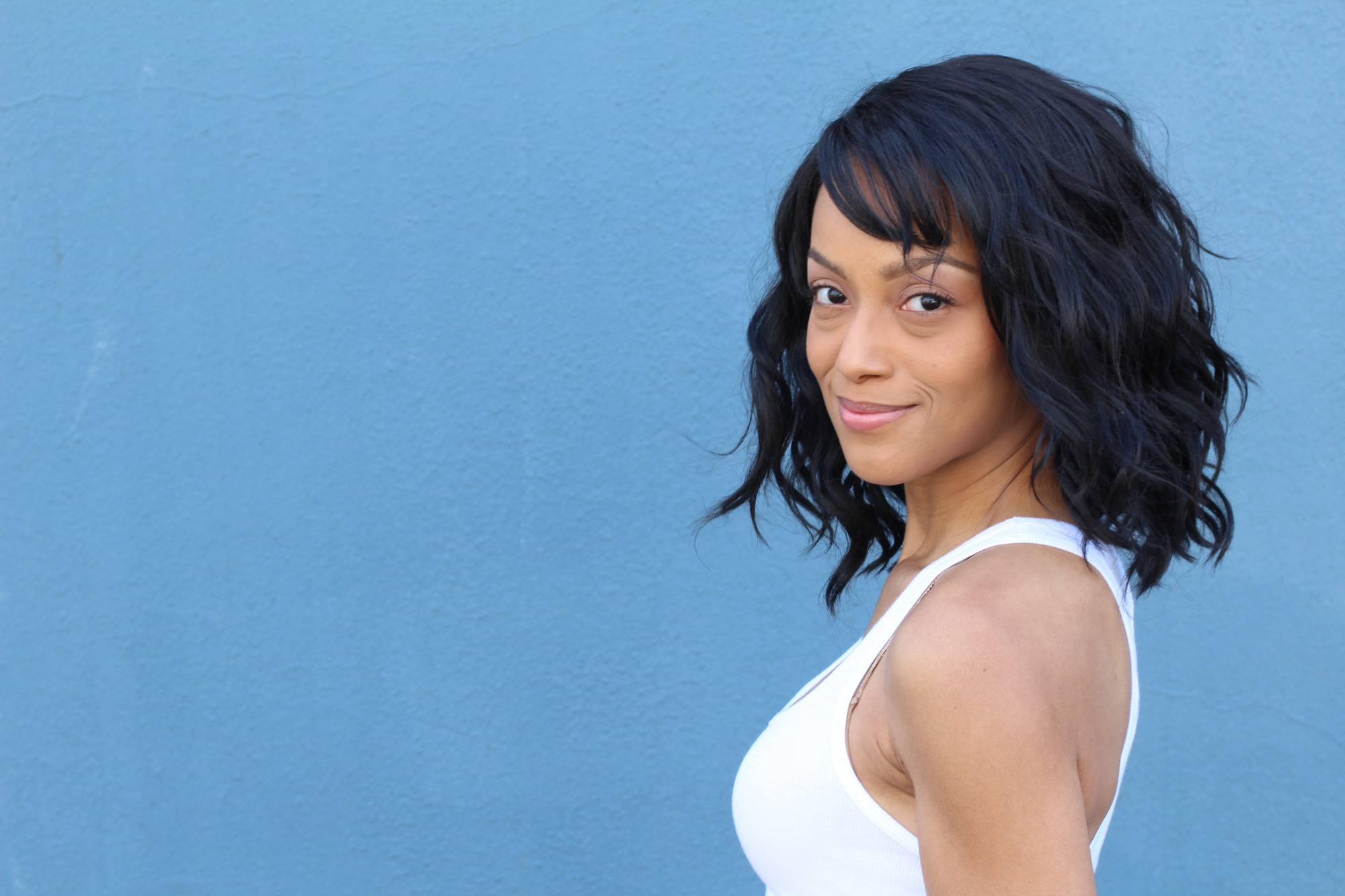 This look is ideal for those who have naturally curly hair with bangs but don't like a fringe right in their eyes or simply need a new style idea every now and again. Create a subtle part to spread your bangs apart.
Use a holding spray with a firm hold, like VO5 Firm Hold Spray, to keep your bangs in place.
4. Voluminous Curly Hair and Bangs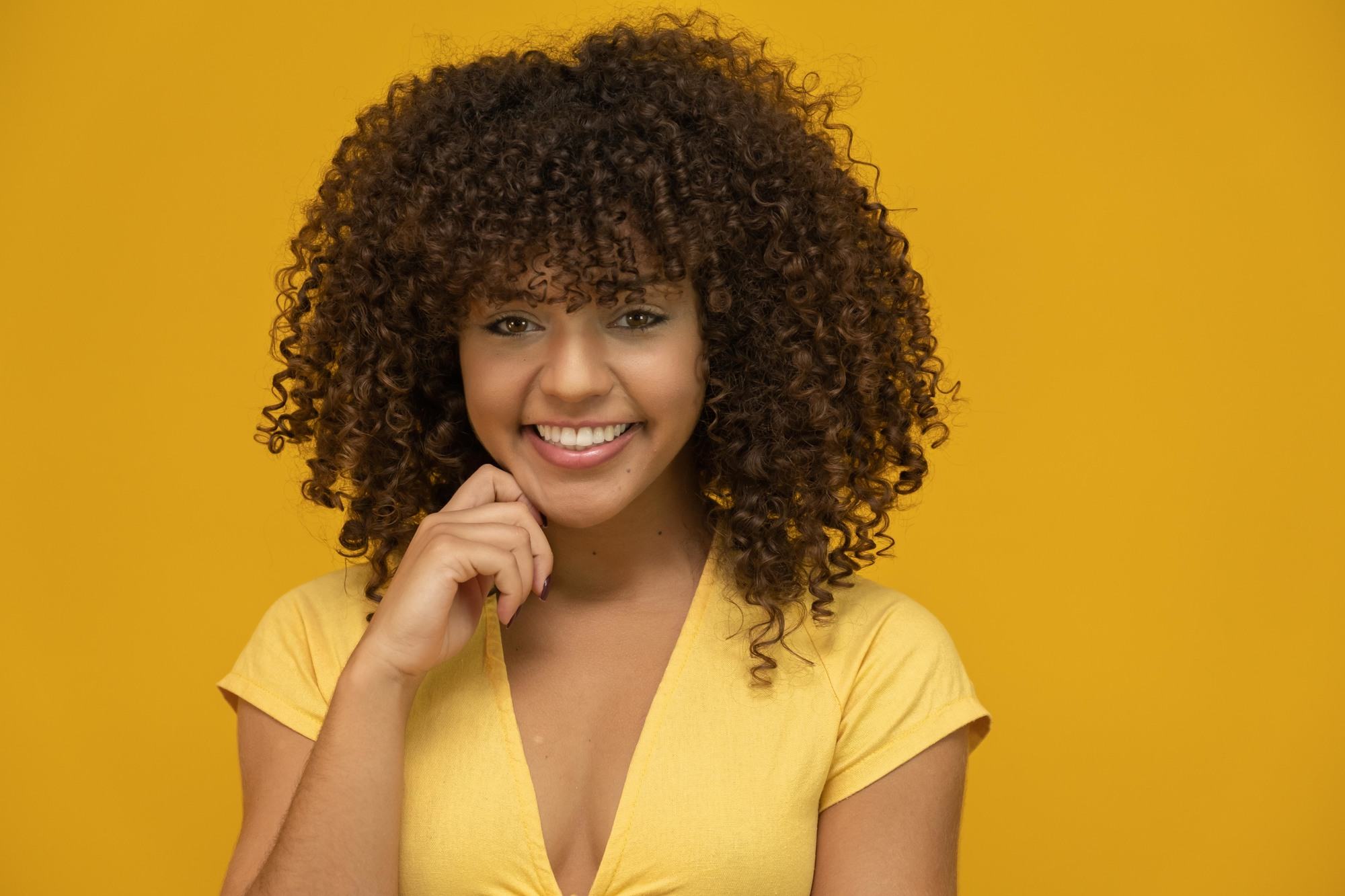 Girls with curls love a bit of volume from time to time. Give your fringe a bit of height as well. To create lift, wash your hair with a volumising wash and care system. Then when drying damp hair, simply use your hands while diffusing to lift the roots and encourage volume.
5. Pin Up Your Bangs
And then there are the days when you just want your curls off your face. To start, define your curls with some mousse, then pin your bangs back.
6. Short Curly Hair and Bangs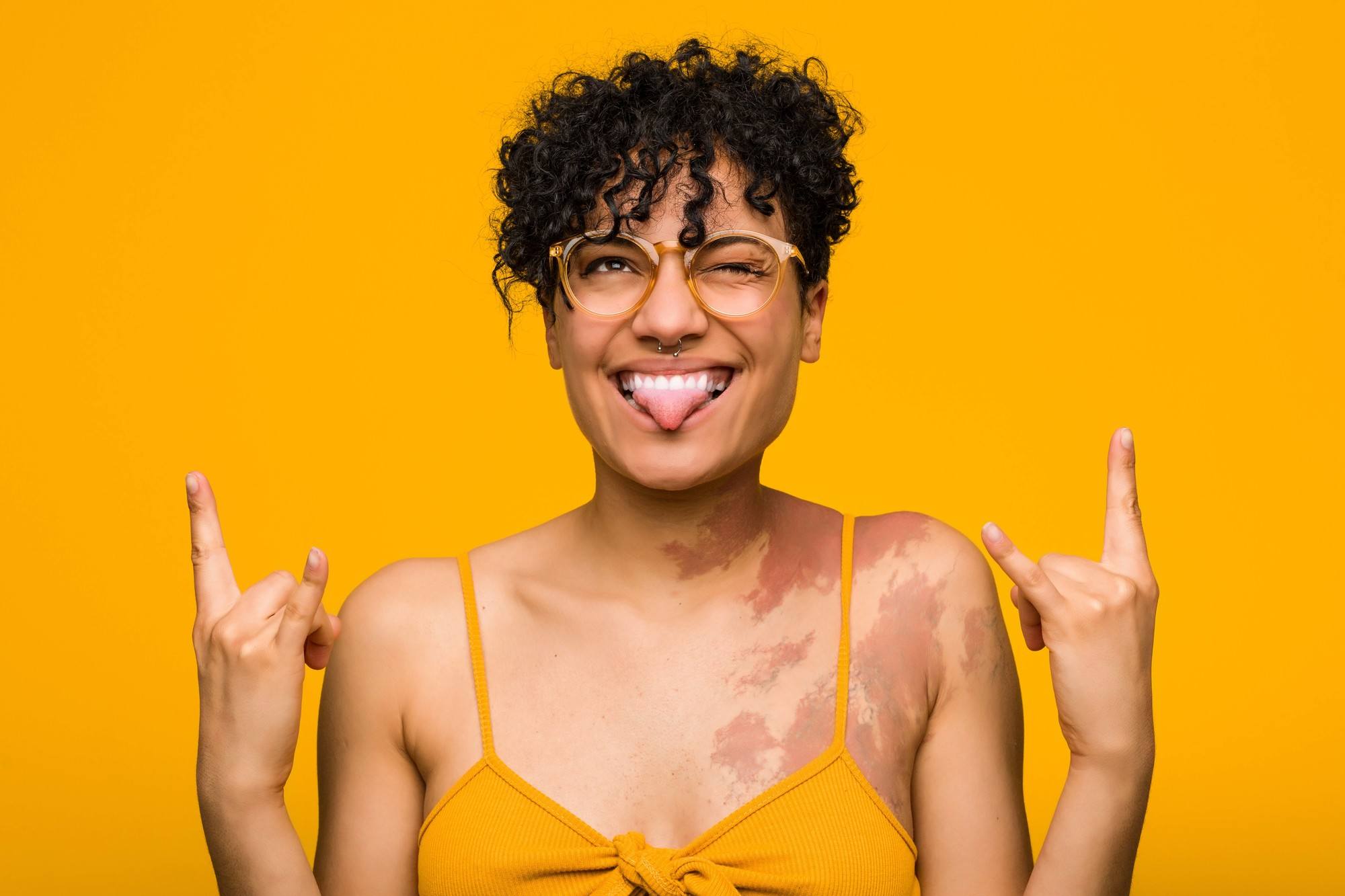 We love this short crop/bangs combo that's all about defined ringlets. Be sure to apply some mousse throughout your hair for hold and definition!
Try the VO5 Mega Hold Styling Mousse to keep this look in place.
7. Curly Bob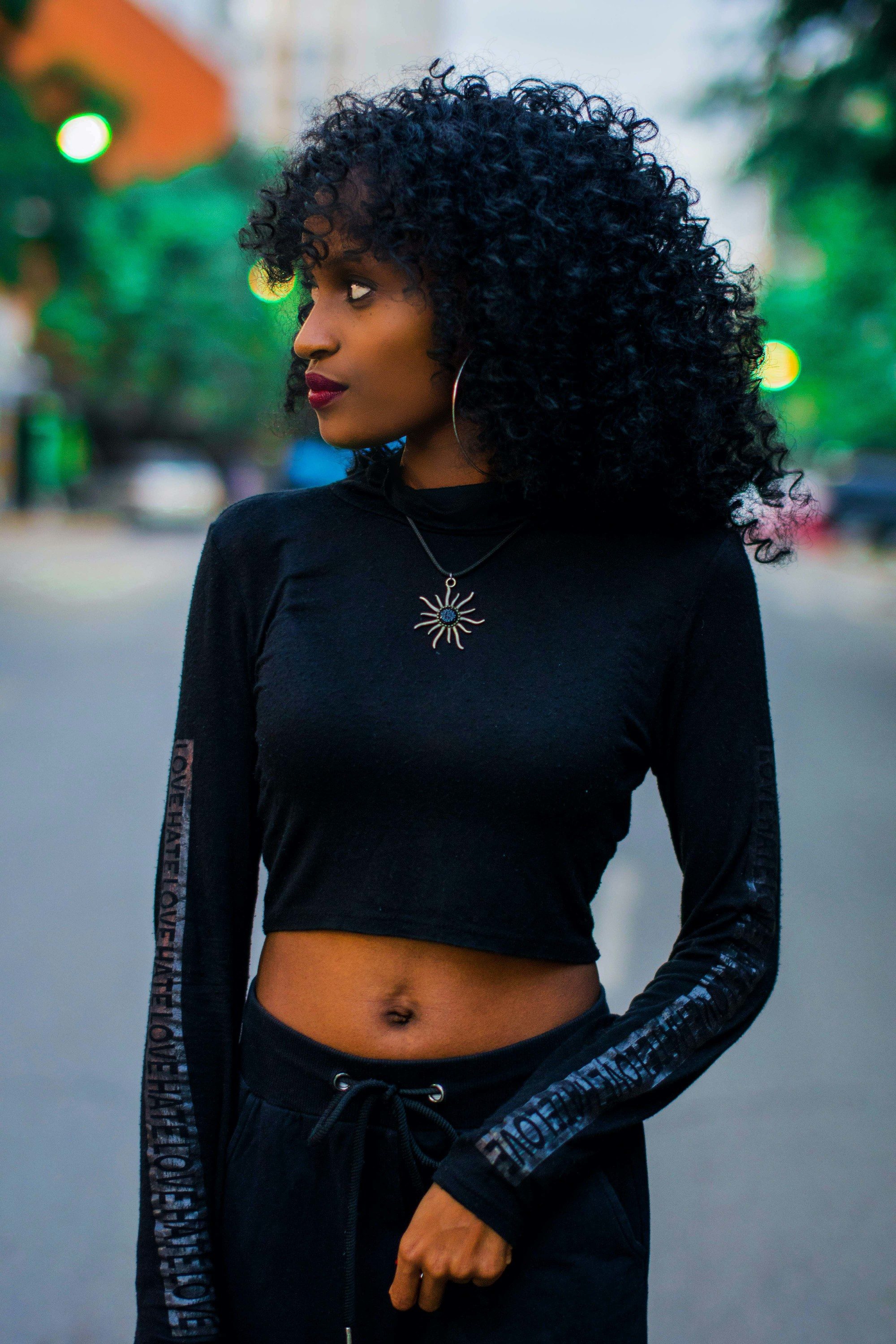 For a curly hairstyle and bangs look with a little more length, opt for a bob haircut. This all-over curly look, matched with a wavy bang, is a super high-fashion way to wear this style.
How to Style Bangs For Curly Hair
1. Go brow-length or longer.
Since curls tend to shrink your actual hair length, it's best to ask your stylist for bangs that are cut at the brow or just a bit past it. It's a highly flattering (and versatile) length and goes with most curly hairstyles.
2. Get them slightly longer on the sides.
Wearing curly hair with bangs in a curtain style, or middle-parted, gives your regular hairdo quite the pretty style upgrade. Parting curly bangs in the centre opens up your forehead ever so slightly without losing texture.
3. Condition carefully.
Although curly hair needs plenty moisture, bangs can get oily more easily since they're flat on your forehead. To keep your hair in optimum condition, wash your curls and follow up with a leave-in product on the length of your curls, with just a small dab on your bangs.
To keep your curls looking lush and nourished we suggest trying the Shea Moisture Virgin Coconut Oil Leave-In Treatment.
4. Dry your hair with a diffuser.
To preserve the shape and integrity of your curls, utilise the diffuser attachment on your blowdryer. Position the nozzle underneath (near your ends) pointing upwards, and wiggle onto hair until completely dry. Repeat with your fringe, drying from the ends of the hair with the nozzle pointing upwards.
Prev Article
Next Article
Gallery
Fringe hair cuts: 8 Pinterest-worthy styles to try
These are the hottest hairstyles with bangs right now!
See article