7 Tips for Staying Productive Whilst Working From Home #SocialDistancing
Working from home? Whether you're a newbie or a seasoned pro, you'll know how challenging it can be to remain motivated and productive while at home. Now, there's no need to fret: we've come up with some super easy tips you can follow to make your 'working from home' experience positive and successful.
Routine Is Key
Think working at home means you can't follow your usual routine? Think again. If you want to get yourself mentally prepared for a productive day at home, you shouldn't skip out on doing what you normally do.
So, wake up at your usual time, shower, get dressed, do your makeup and, most importantly, do your hair. Our favourite at-home hairstyles are beachy waves, messy buns and high ponytails, all of which are easy to do! But, if you really want a style that'll make you stand out on your next video call, have a look through this article for some great options.
The aim is to make yourself feel like a girl boss at home, so you can work as effectively as you would if you were at the office.
Create a Comfortable And Positive Workspace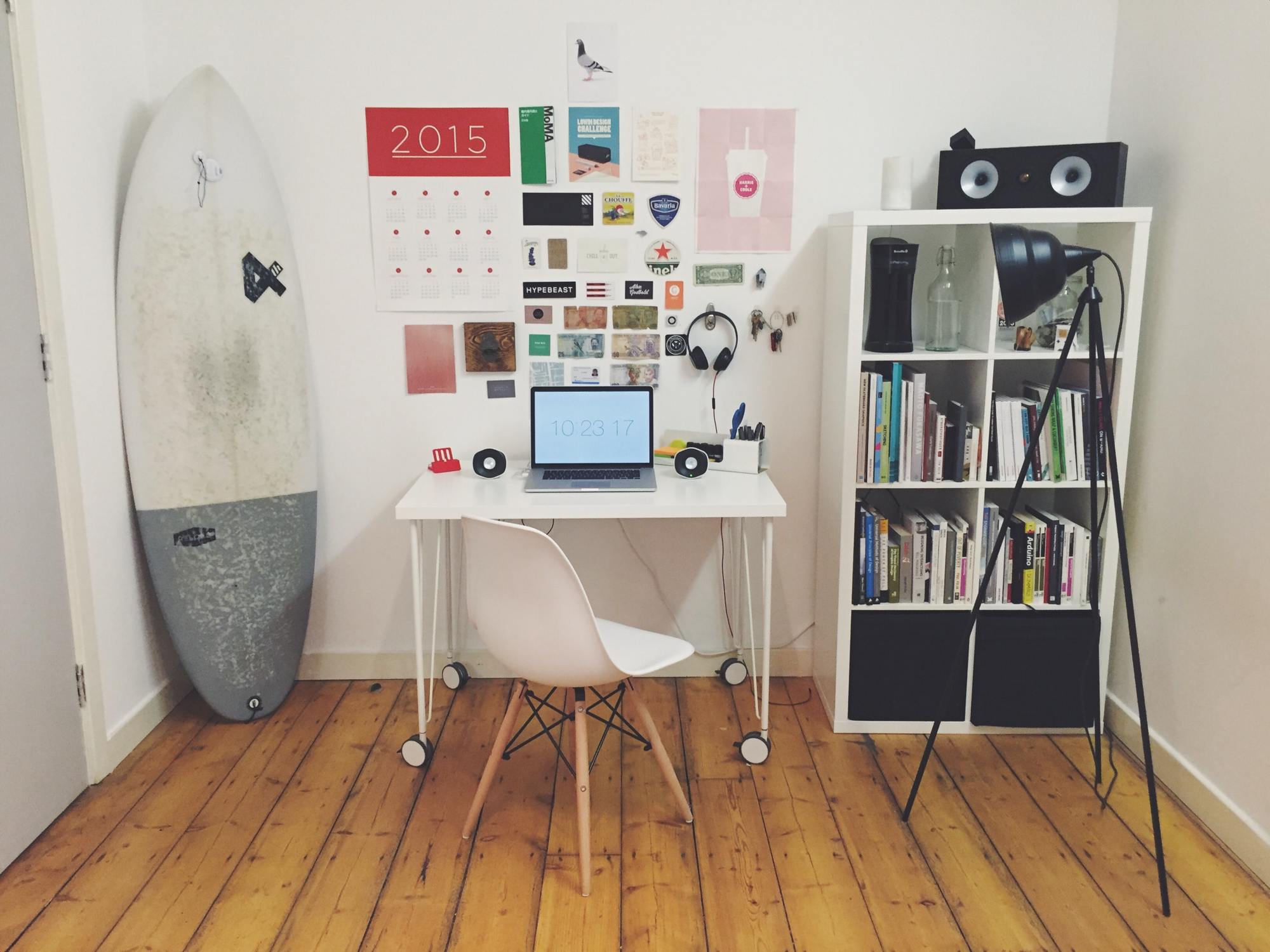 Have you got a dedicated work station? If not, now's your chance to get creative and make one! Surround yourself with things that make you happy and prompt you to work harder. Who doesn't love a cute desk plant? Or a motivating poster? Make working from home a positive experience.
Once you've done this, commit to working in this space every day to make yourself feel like you're going into the "office", when really, you're in the comfort of your home.
An easy way to boost creativity and productivity while at home? Listening to feel-good music.
You can spend some time (not in your working hours, of course!) curating the perfect WFH playlist, which you can bust a little dance to every now and again. Some swear by classical music, others jazz — what will you go for?
Keep Connected
Since you're no longer a few desks down from your co-workers or managers, it's important you keep checking-in regularly with them just like you would in the office.
Whether it's via email, phone calls or our favourite, video calls, doing this will help you remain organised and focused while working from home!
Get Some Air
Even if you're spending time indoors, you can still open your windows to let in as much natural light and fresh air as possible. Looking outside will boost your mood and allow you to break away from work, should you need to take a computer break.
Take care
As we've said before, your hair is a top priority even when working from home. And this includes daily TLC.
Now's the time to strengthen and repair your hair. Use a deeply nourishing hair mask once a week (or twice!) to really show your mane some TLC. We love the Dove Intensive Repair Mask for this. It's intensive, but gentle and will help to repair from the inside out.
Not enough time to go through the whole wash day process? If working from home is still as hectic as working at the office, use a dry shampoo! This is a fantastic product to refresh and revive oily or 2nd day hair. Simply spray a generous amount of the TRESemmé Cleansing Dry Shampoo onto your tresses, focusing on the roots. Brush out your hair, and feel the difference.
Eat Healthy Meals & Snacks
When it's time for lunch or a snack break, you might feel tempted to treat yourself to some snacks. While there's nothing wrong with that, just make sure to balance everything out by having a healthy lunch and energy-boosting snacks like nuts and fruits.
Exercise and Stretch
When working from home, it can be easy to forget the time and spend the entire day in front of your screen. Try breaking up the day with regular exercises and stretches. If your day allows, do some light yoga or at-home HIIT workouts, for a major endorphin boost.
Prev Article
Next Article
Gallery
10 Best Short Ombre Hair Ideas for Women in 2020
Dying to try out ombre hair? It may seem tricky to colour, but this trend has got your back! 
See article