Fringe hair cuts: 8 Pinterest-worthy styles to try
These are the hottest hairstyles with bangs right now!
Whether you have long or short tresses, we can always do with a hair shake up every now and then. And if the idea of chopping off your precious mane is a step too far, why not opt for fringe hair instead? Bangs are a great way to instantly update your style and best of all, you can find one that suits your hair texture and commitment levels!
So if you're looking to switch up your mane with bangs, but have no idea what the hottest looks and trends are, you've come to the right place as we have pulled together all the need to know fringe hair ideas that have been spotted on and off the catwalk, here!
Hairstyles with bangs: 8 inspirational looks
1. Micro
As far as cute bangs go, we love this micro version, not only because our fave girl crush Kaia Gerber wore them, but because they give off a cool relaxed style no matter how you wear the rest of your hair.
To keep your bangs at just the right length, short fringes may need to be trimmed more often, so be ready to log in the upkeep.
2. Side-swept pixie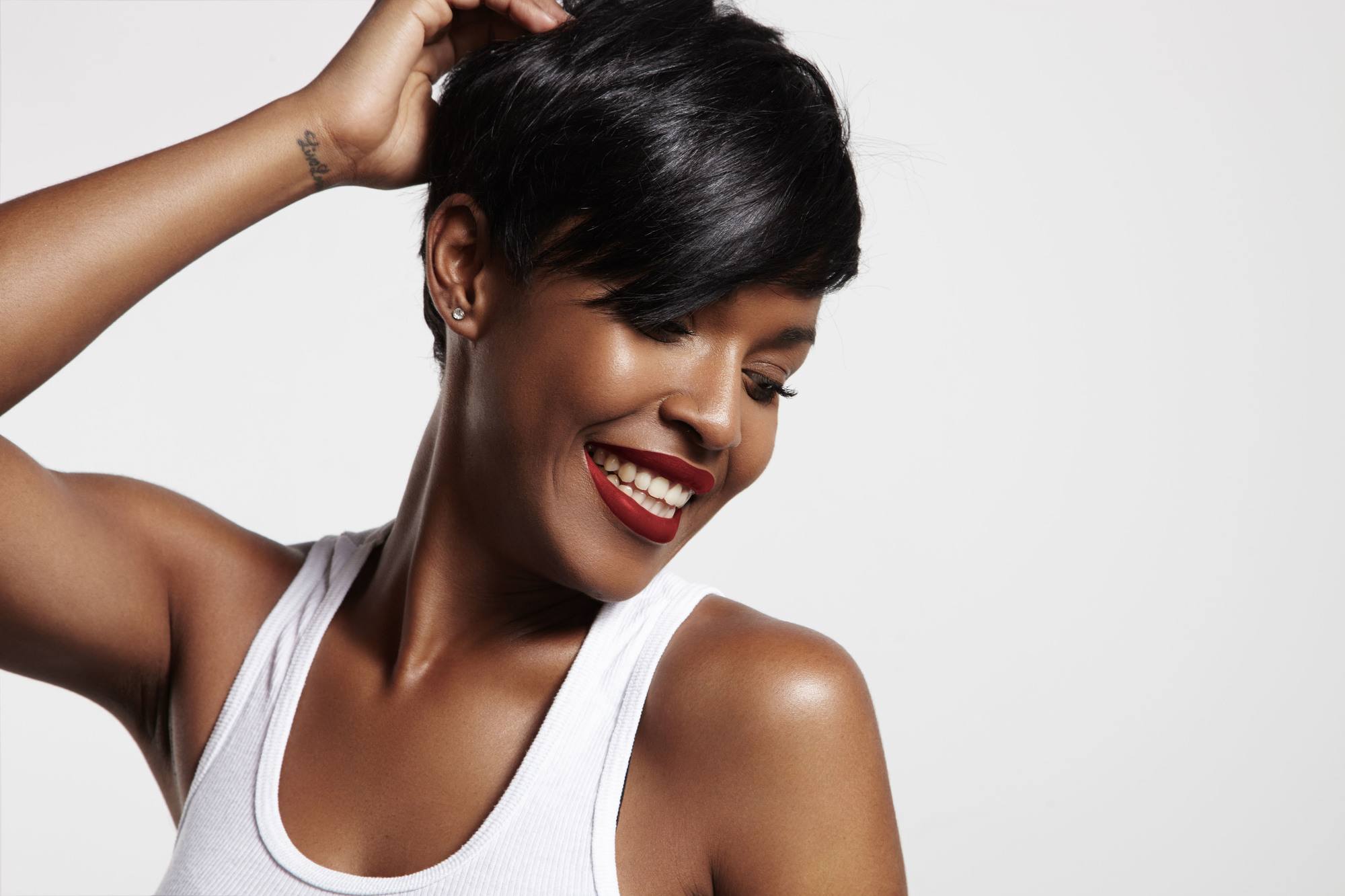 Great for straighter hair types, a long, side-swept fringe can help give your hair a more free-flowing, tousled effect.
To get that bohemian vibe, ask your stylist to keep your layers long, wispy and off to the side.
Editor's tip: To style, simply use TONI&GUY High Definition Spray Wax on clean or damp hair to give your fringe a bit of structure.
3. Bardot
Hairstyles with bangs are aplenty but this French-girl approved style will always have a place in our hearts. Spotted on all the coolest women, the appeal of Bardot bangs are undeniable.
The key to this face-flattering look is to blow-dry your fringe at an angle for that desired flick finish and of course, the signature part down the centre of your hair. And while it never hurts to wear this style wavy, we'll admit this is one look straighter textures have to try.
4. Curly fringe
We love the look of curly bangs. These types of bangs show off your hair's natural texture in a chic, effortless way. To make sure your curly fringe stays soft and manageable, use a hydrating shampoo and conditioner combo to keep your curls from being weighed down.
Editor's tip: The advanced hydrating formula in TRESemmé Smooth & Silky Shampoo and Conditioner cleanses, calms, and smoothes hair without weighing it down making your hair look healthy and beautiful.
5. Full fringe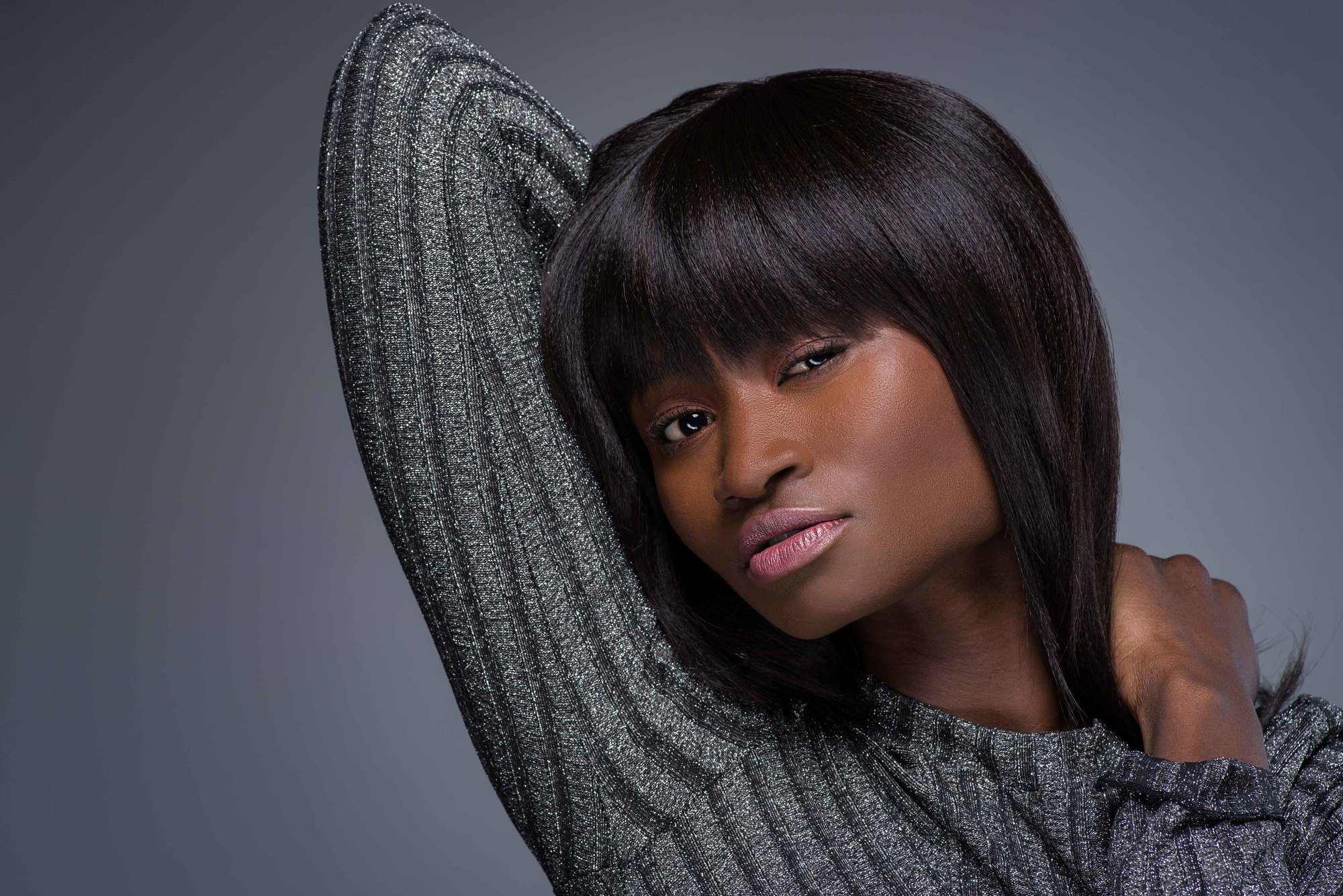 Long fringe hairstyles like this eyelash-sweeping full fringe are always a winner as they give you so many styling options.
You can wear them down and straight, or with a few mere sweeps of a brush, turn them into side bangs or curtain bangs. Let your bangs grow out just a bit more than usual and see how many ways you can style them.
6. Blunt
For an ultra-sleek look, try straight, blunt bangs. These cute bangs require a precise blunt cut, so if you're overdue a salon trip, we suggest booking in ASAP.
For a sleek, straight look, we suggest using a hair straightener.
Editor's tip: As with any style that requires heat, make sure you protect your hair with TRESemmé Heat Defence Styling Spray. 
Whether you are using a hairdryer, curling tongs, or a flat iron, spray liberally onto your hair before blow-drying and heat styling to keep it shiny and incredibly soft.
7. Wispy
Fringe cuts don't have to be a commitment. By getting shorter chin-length layers along the hairline you can get the illusion of fringe hair in an instance.
Try curling your hair and wearing it in an updo, leaving wispy and loose tendrils to fall naturally around the face for a romantically chic finish.
8. Rounded bangs
What better way to show off your fun hue than with bangs? Hair hues are a great way to draw attention to your style. And, when the results look as cool as this, we wouldn't blame you if you got experimental with some electric shades.
Prev Article
Next Article