Types of Hair Colour: The Difference Between Colouring Techniques and Which One Is Right for You
When it comes to the many types of hair colour, is your creative side left in a spin? We understand, we're feeling dizzy ourselves. But don't worry, because if you're looking for a colour transformation, yet don't know your ombre from your balayage, you're in luck…
Below we break down the different types of hair colour with all the need-to-know deets on the various colour techniques available on the market. And to top it all off, our inspiration gallery will ensure you walk away with a clear idea of what your next hue will be. Enjoy!
The different types of hair colour
Permanent hair shades
Permanent shades are the same as temporary colours on appearance, but whereas a temporary colour will begin to fade relatively quickly, a permanent colour fades far slower. Note: although it is called 'permanent', there is no ever-lasting colour, but it can remain vibrant for longer if properly cared for.
Most types of hair colour are available as a permanent option and it is often regarded as the most popular choice for women when it comes to trialling different types of hair colour.
However, if you're thinking of colouring your hair and want a more natural finish, we suggest starting out by using a temporary colour. Then, when you're ready to commit, stick to shades that are no more than 2 shades darker or lighter than your natural hair colour.
Temporary hair colour
Just like permanent hair colours, you can't tell whether someone has a temporary colour by the naked eye (unless you are a hair colourist, then maybe).
The huge appeal of temporary hair colours is that you can experiment with all the latest hair colour trends (like this silver hue) without the full commitment.
Be warned, though, these types of hair colours tend to gradually fade after each wash, so be prepared for the colour to change over time – especially if you do go for pastel or opal hues.
Hair with highlights
Can anyone remember life before highlights? The colouring technique was the original way to achieve sun-kissed tresses (before balayage that is) but that's not all they are good for, oh no.
Highlights help to add a multi-dimensional effect to the hair and, if thoughts of those caps with the little holes pop into your mind, rest assured that this type of hair colour has come a long way since then – thankfully!
Lowlights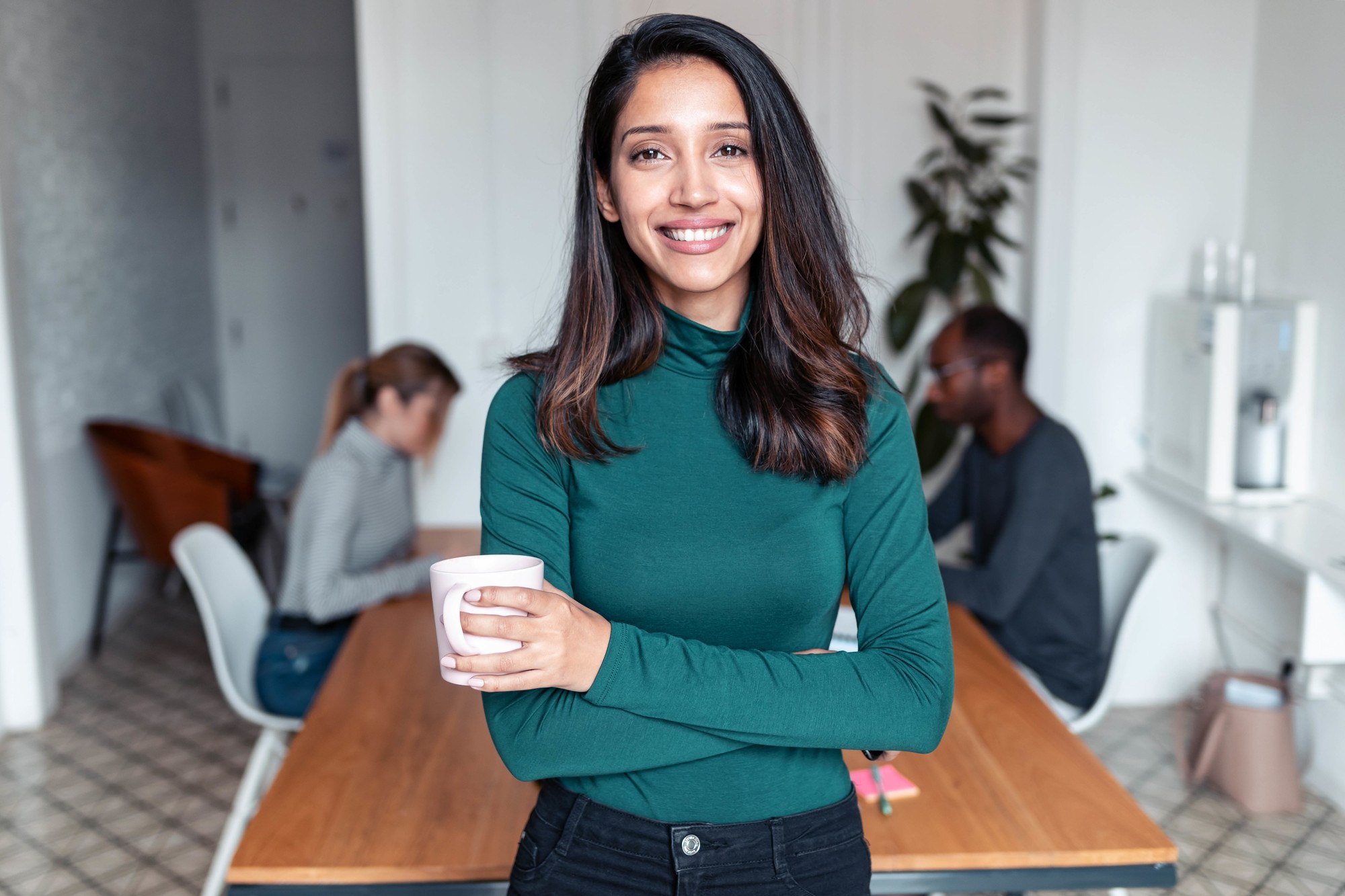 While highlights help to lighten strands of hair, lowlights do the opposite by working to darken the hair. Often used in a combination with other colouring techniques, lowlights add depth and dimension to your hair hue.
This technique is ideal for those with lighter strands who want to try out a dark hue without getting an all-over colour. Lowlights can also help hair appear thicker and more voluminous, making it a great option for ladies with thin hair.
Balayage hair
Balayage hair has fast become the hottest, most requested colouring technique thanks to the long list of A-list stars rocking the look. This freehand colouring technique offers a natural finish that can be as heavily or lightly shaded as you like.
We love the balayage technique for adding a sunkissed look to brown shades, or for lightening blonde tresses. When aiming for a low-maintenance shade,  these are our favourite types of hair colours.
Ombre colour
Ombre is a shadowing technique used to seamlessly blend two colours. Generally, the hair will be darker at the roots and gradually fade into a lighter shade towards the tips. While it sounds relatively similar to dip-dye, the aim of an ombre is to have no harsh lines between the two shades. This difference makes it a way more elegant look.
From Lily Aldridge to Drew Barrymore, all the big names have been spotted with an ombre and thanks to its low-maintenance appeal, it's the perfect colour choice for those who don't want to be burdened by regular touch-ups.
Root colour
This new colour trend is a surprising entry when looking for different types of hair colour. From Selena Gomez to Billy Eilish, celebrities and Instagram girls are deliberately colouring their roots a different colour. But why? To achieve a more eye-catching, '90s grunge look of course.
Henna hair dye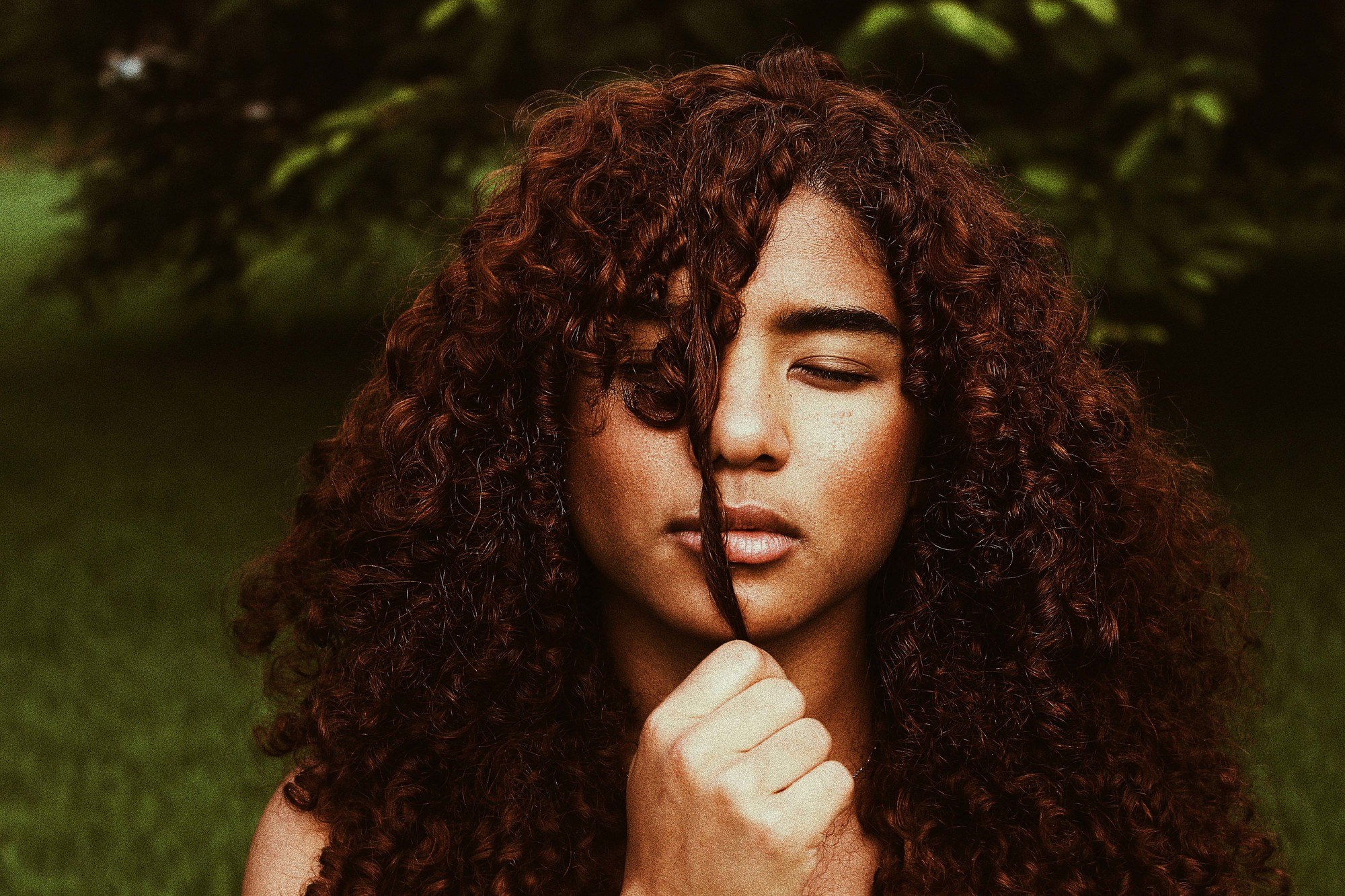 If you're looking for something different when it comes to types of hair colour, you will love henna. Not just reserved for body art, henna is fast becoming the go-to option for those looking for a natural chemical-free way to colour their tresses.
And that's not all. How you colour your hair with henna may not be how it turns out for your best friend. Why? Because henna works with your existing hair colour, all results will vary on each person and give you a totally unique hue!
How to care for your hair colour
Whether you get a temporary colour or permanent, balayage or ombre, your hair colour will fade. But with proper care, you can enjoy your colour for longer. Here are our tips for all types of hair colour.
1. Use haircare products formulated for colour-treated hair
An absolute favourite of ours is the TRESemmé Colour Revitalise Shampoo and Conditioner. This range is created with rosemary, green tea and sunflower. This means it will not only preserve your hair colour, but it will also replenish moisture, keeping your hair soft, manageable and healthy-looking.
2. Deep-treat your hair
Trust us, this step is essential. No matter the types of hair colour, healthy hair retains colour far longer than damaged hair (and it looks way better). Also, as we know, dyeing your hair can do some real damage. So you want to repair your hair as much as possible. A perfect way to do that is to apply a treatment mask at least once a week. The Dove Intensive Repair Mask is a great option because as the name suggests, it works hard to intensively repair damaged strands. It's also great for adding in lost moisture and shine.
3. Cleanse less often
Every time you cleanse your hair a bit of the colour washes out. And if you cleanse too often, you run the risk of drying out your tresses. So an easy way to retain your hue is to avoid washing everyday. If your roots are feeling a bit oily, spray a bit of the TRESemmé Instant Refresh Translucent Dry Shampoo. This will absorb excess oils and make your hair smell amazing. The best part? It won't leave any white residue that distracts from your pretty new hair colour.
Prev Article
Next Article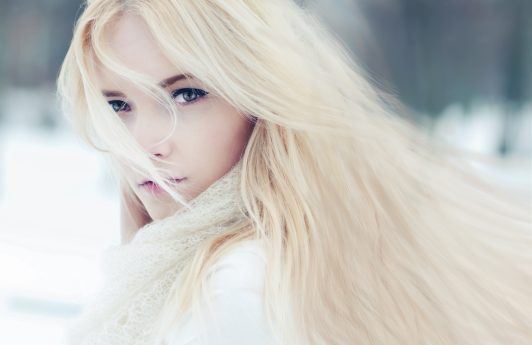 Gallery
20 Best Ash Blonde Hair Colour Ideas
Ash blonde is icier and more cool-toned than classic golden blondes we all know and love. And, if you're looking for a new way to rock lighter locks, you'll be glad to know that this hair colour is shaping up to be 2020's shade of choice. To help you make the right ash blonde hair […]
See article