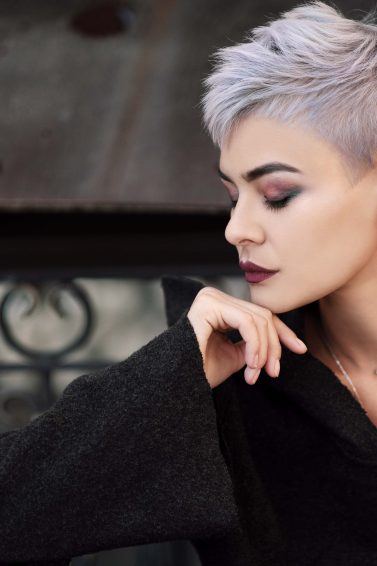 Grey Hair: Why We Love this Cool, Edgy and Oh-So-Deliberate Colour Trend
We've learned it from our parents and grandparents since the day we were born – cover up any signs that show your age! One of the many things they would refer to is hair colour. Having grey hair wasn't always the chic and sophisticated trend it is today. What once was a look to cover-up, is now an intentional hue.
Both men and women have been paying the big bucks to lift their locks to this level. The difference between a naturally grey hair 'do and this deliberate, somewhat subversive colour trend, is that the latter is more tailored to compliment your skin tone.
However, this doesn't include the upkeep, which can score somewhat high on the maintenance level. It's a shade that fades rather quickly, and requires a diligent home-care toning and conditioning routine to remain in top shape. A statement in itself, this hair trend requires a considerable level of work and confidence to master. However, the payoff is glorious! Read on to discover if this trend is right for you:
All About the Grey Hair Trend: Looks and Upkeep
1. Get Your Hair Ready for Grey
We all know that dyeing your hair can wreak havoc on your strands. If you are interested in going grey, you'll need to make sure your hair is healthy and nourished. Prior to this big hair change, make use of a hair mask to ensure your tresses have all the moisture they need to prepare for the big change. Try to incorporate this into your home haircare regimen around two to three weeks beforehand, and consider getting a trim to get rid of annoying split ends before your actual colour appointment.
Editor's tip: Our product of choice to prep your hair for this big colour changing process is Dove Nourishing Oil Care Treatment Mask.
2. Prep Yourself—Mentally, Physically and Product-Wise
Like with any hair colour, going grey is a huge process to get just right, especially the first time. If you have dark hair, you'll have to strip your hair of its natural colour (similar to going blonde) and then reset the colour with a toner. This also means you'll have to bleach your hair, and in some instances undergo many steps to achieve the perfect shade of grey. Quicker and certainly edgier than going grey naturally, this process will take some time to get the right shade of grey.
3. Go to a Professional that Specialises in Grey Hair
Most likely you have never tried grey hair before, and we don't think that first time should be on your own. Since this is such a huge commitment, we think you should trust a pro with professional-grade dyes and formulas, particularly one who has done the look on other women with a similar hair type and colouring as you. Plus, they'll know the very best solution for your hair and will understand your hair type and colour to help you achieve the silver-vixen look you've been craving.
4. Grey Hair Requires Serious Maintenance
Low-maintenance gals may want to think twice before going to the grey side… It's not for the faint of heart, nor for those whose approach to hair colour is ' just go for it' – forget it ladies. Ashy tones like blue and green fade and wash out the quickest, so you'll definitely need to make friends with a toning shampoo several times a week, as well as get regular touchups with your stylist to keep your colour sharp.
5. There's More Than One Shade of Grey
Well, maybe not quite fifty, but there are definitely tons of options to choose from when opting to go grey. We've seen a lot of white-grey, purple-grey, silver, white and white-silver hues on the street. They're all equally stunning and flattering depending on the wearer's complexion. The bottom line is to pick a shade that matches and compliments your skin tone. Cooler and neutral undertones are flattered by the bluer greys, while purple greys pop against warmer undertones.
6. It Can Dry Out Your Hair
Again, anytime you dye your hair, you're damaging it. Going grey can cause your hair to become dry, porous, brittle and even break off. Although the risk of damage is a real thing, there's no need to be scared of taking the leap! Just be sure to give your hair the much needed TLC it will require.
Editor's tip: Fight the breakage with Dove Nutritive Solutions Colour Care Shampoo and Conditioner to give your tresses the care it loves and needs.
7. Keep Your Hair Hydrated
After the 24 to 48 hour no-wash period, make sure to keep your hair glossy, hydrated and moisturised. We recommend using a colour-safe shampoo and conditioner, like TRESemmé Colour Revitalise Shampoo and Conditioner. This can help maintain the vibrance of your colour for up to eight weeks.
Prev Article
Next Article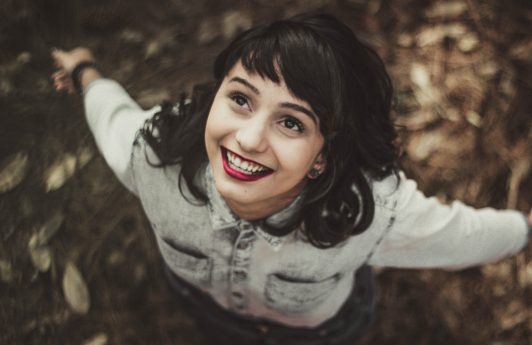 Gallery
22 Best Wavy Hair with Bangs Ideas for 2020
Wavy hairstyles are one of those styles that aren't going away anytime soon! They sit somewhere between straight and curly hair. Unlike curly hair, the pattern doesn't usually start right at the root of the hair. Instead, wavy hair is often thinner until mid-shaft where it starts to curl into a loose pattern. They're fun, flirty […]
See article