10 Best Red Hair Colour Ideas to Try in 2020
All the red hair images you'll need to screenshot before your next salon trip…
Are you thinking of getting a fiery new red hair colour but unsure which hue to go for? As with any hair colour change, going for a red hue is no easy decision – go too dark and pale skin will look washed out and go too light and you won't compliment olive or darker tones skins.
Sounds confusing right? But fret not as we've not only shortlisted the top red hair colour ideas, but we've also added all our expert tips and advice on how to get the most out of your hot new hair colour right here in our red hair guide. So, what are you waiting for?
1. Auburn
This luscious blend of light, golden-red and soft brown tones is one the most sought-after shades and one of our top red hair picks.
This stunning shade of red is ideal for creamy, peach-tones or golden complexions and those with blue or green eyes.
2. Soft cinnamon
Nothing says winter hair more than nutty, spicy shades, and the glimmering hints of redness in this soft cinnamon hue are perfect for red hair newbies. The soft and subtle shade will be a great transitional shade for all your brunettes.
This flattering hue will look best on those with medium-toned complexions and will really boost sun-kissed skin.
3. Ginger red
If you're looking for a drastic look, this is this vibrant hue for you.
Editor's tip: Now, whichever shade of red hair you pick, protect your locks with a colour specific wash and care system, like the TRESemmé Colour Revitalise Shampoo and Conditioner.
Formulated with Advanced Colour Lock technology, it'll help leave your coloured hair feeling silky and manageable!
4. Ginger biscuit balayage
The varying shades of strawberry blonde, ginger and copper make this unique look feel luxurious.
Balayage hues are a great way to try out an array of new shades and if you have pale to medium complexions, you're in for a real treat with this red hair colour.
5. Copper brown colour
Deep shades like this fashionable copper-brown hue will help to add warmth to paler skin tones. Inject some red tones to brown tresses for a sophisticated look all year round.
6. Fiery auburn
Striking hues don't get much better than fiery auburn shades. This head-turning hue will catch the sunlight beautifully during the summer months.
7. Woody auburn
This earthy shade will work wonders on most skin tones. The high-impact colour will add a unique touch to your overall look and compliment your complexion.
8. Copper highlights
Want to introduce red shades gradually? Then why not opt for subtle highlights before taking the plunge.
Those with deeper chestnut and brunette bases can add copper highlights to add a touch of brightness and depth to their natural hair colour.
9. Maroon
Maroon hair colours are one of the few shades that look lovely on light, tanned and deep skin complexions thanks to its blend of red and purple tones.
10. Cherry Red
This certainly isn't one for the faint of heart, but if you're after some truly head-turning red hair colour ideas, then cherry red hair makes the ideal choice.
Prev Article
Next Article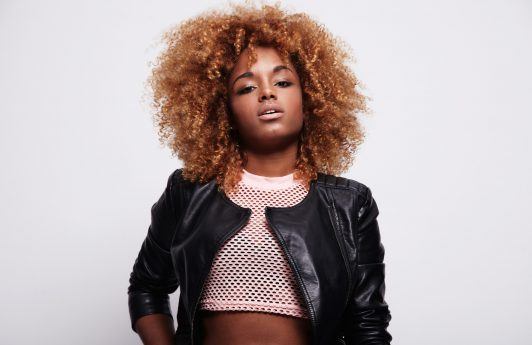 Gallery
15 Looks With Hair Streaks: From the Subtle to the Dramatic
If you're looking to switch up your colour but aren't digging a dramatic change, hair streaks might be the style you didn't know you needed. Hair streaks can be dramatic if you choose a bright color and bold style, or they can be a little more laid-back. That's the beauty of this look: The sky's […]
See article