Braids around your head: Top 5 looks to try
Braids are the name of the hair game these days, and we just love how a braid around the head can frame the face. The around the head braid is perennially cool. It's been seen on runways, the red carpet, and spotted in street style photos. Depending on your mood, a braid around the head can be romantic, edgy or boho-chic. To inspire you to check out the latest styles, we've given you the rundown on how to create this braid style and rounded up a collection of ten looks that will help you to effortlessly embark on this awesome hair trend.
How to Create the Braid Around Head Style
Creating a braid-around-head hairstyle can be done based on your braiding experience. There are so many different looks you can create, so the choice is up to you! Aside from the type of braid, you can also decide if you want the braid to be attached to your scalp, like a French braid, or if you want to secure it with bobby pins.
For Beginners
If you're a beginner, then we recommend going for the bobby pin route. This technique is easiest because once you've completed your braid, you simply use bobby pins around your head to secure your look. This style can be pinned around the back or in the front over your forehead.
For Experienced Braiders
Got some serious braid skills? Then you should create your style by "attaching" the plait to your head by braiding your style and grabbing/adding strands to the sections as you go. The process is the same as a French or Dutch plait, but you start in a different place to lead the braid around your head. This technique won't work for every braid (i.e. the fishtail) but it will work for three-strand styles. Creating your look this way adds more security and makes the look flow a lot smoother.
Check out some of our fave styles for inspo!
Braid Around Head Styles
Thick Crown Braid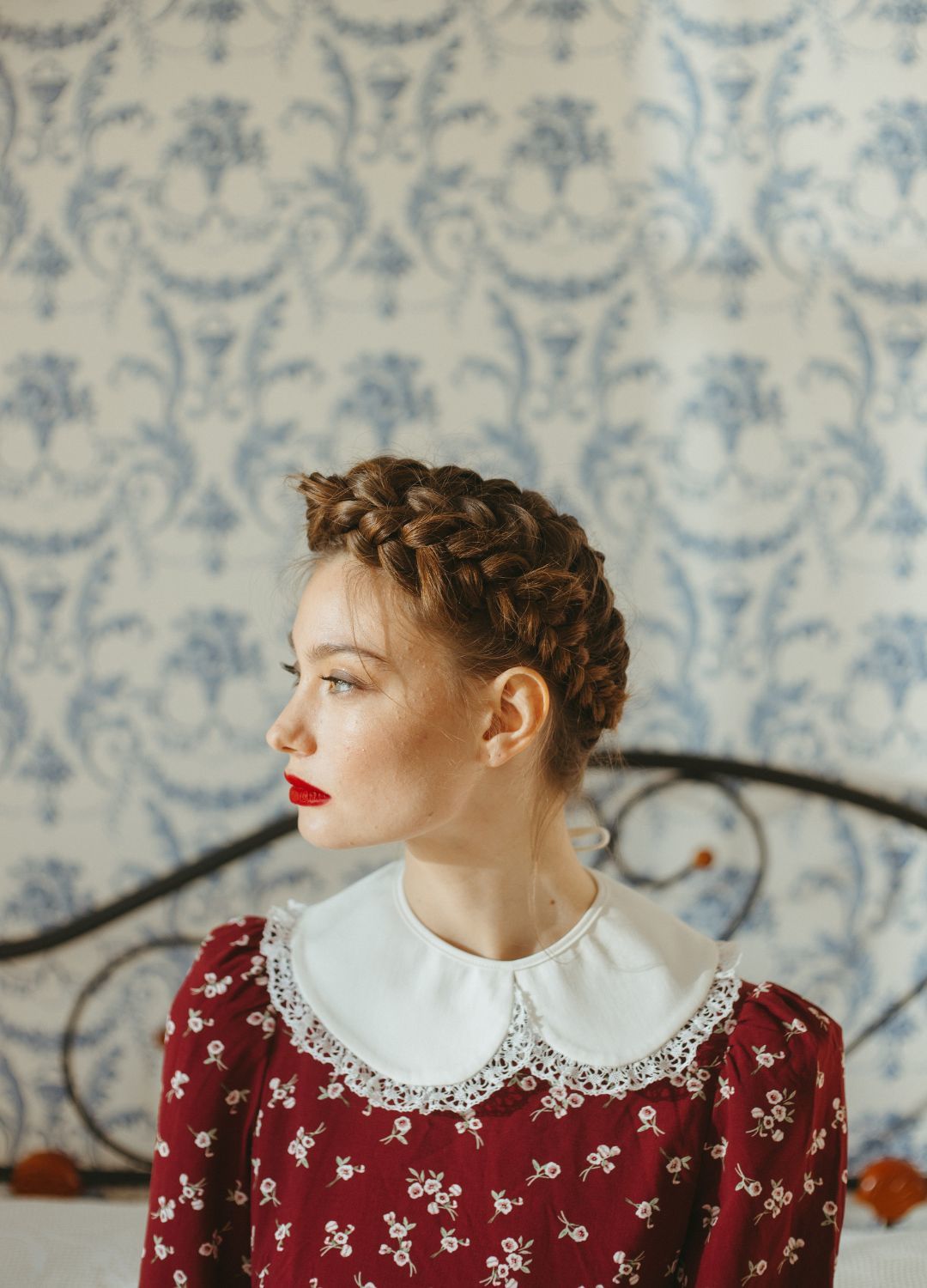 The crown braid is one of our favourite braids that go around the head, but have you seen this pancaked version? The trick to this look is that it's created via the assistance of a thick ponytail (genius, right?). Get the full scoop on how to master this hairstyle in our easy crown braid tutorial.
Braided Headband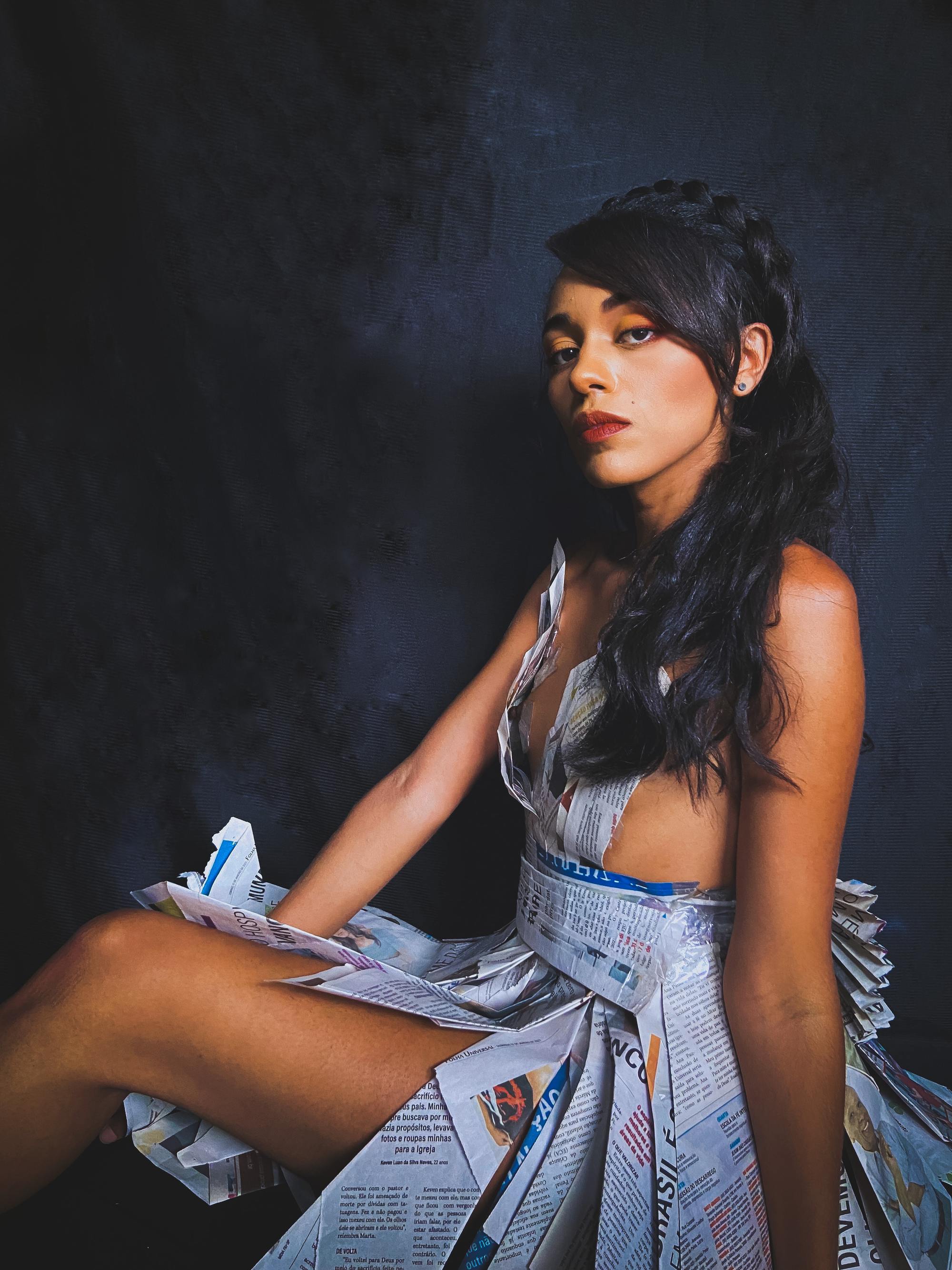 Easy hairstyle alert! We are all about gorgeous styles that actually don't take all that long to create. This parted braided updo certainly fits that bill where you essentially create a regular braid on one side of your face, bringing it over the other side and pinning it down with a bobby pin.
Flower Crown Braid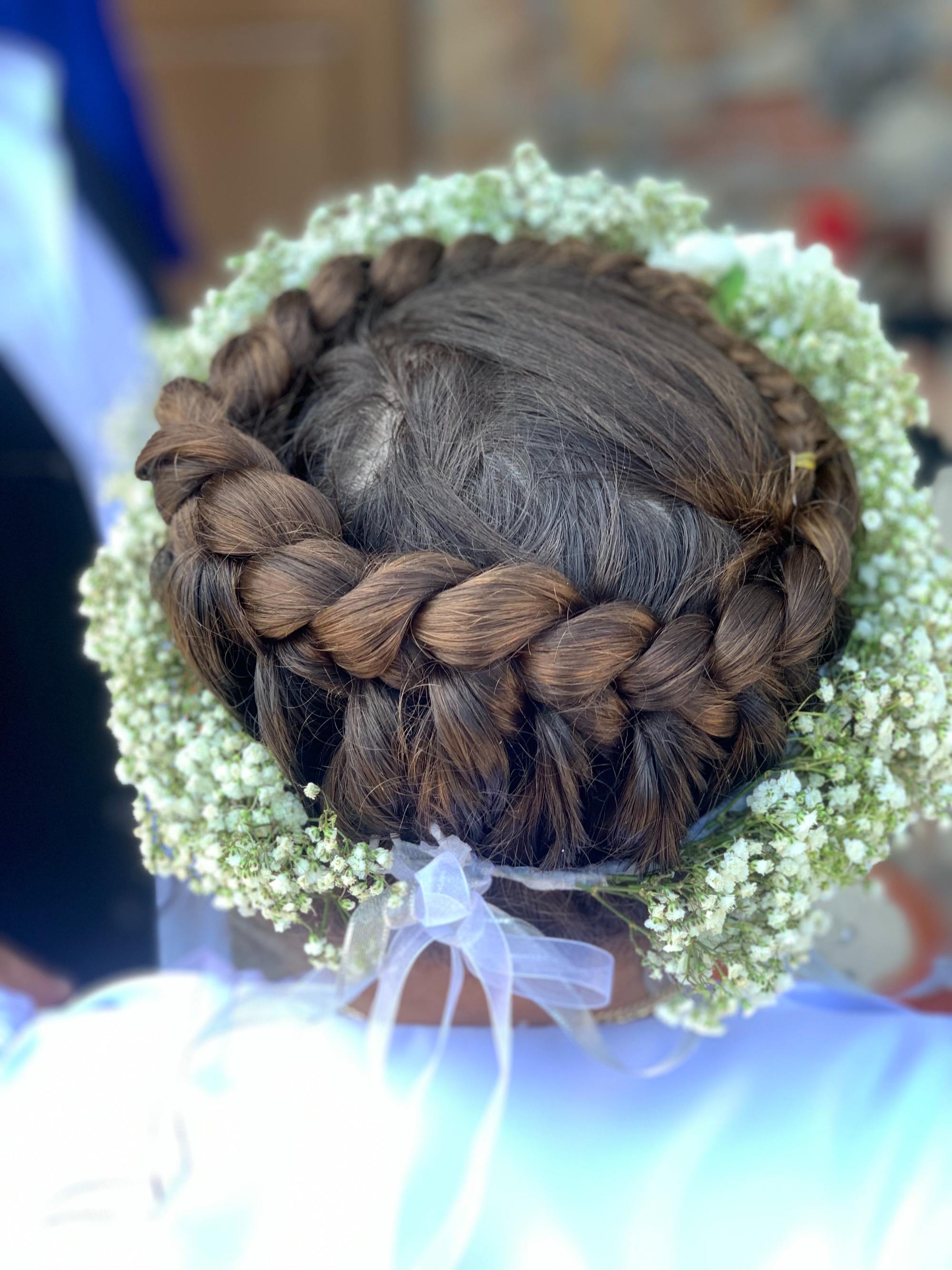 For a different take on the around the head braid style, you'll love the flower crown braid that's totally gorgeous and romantic!
Side Braid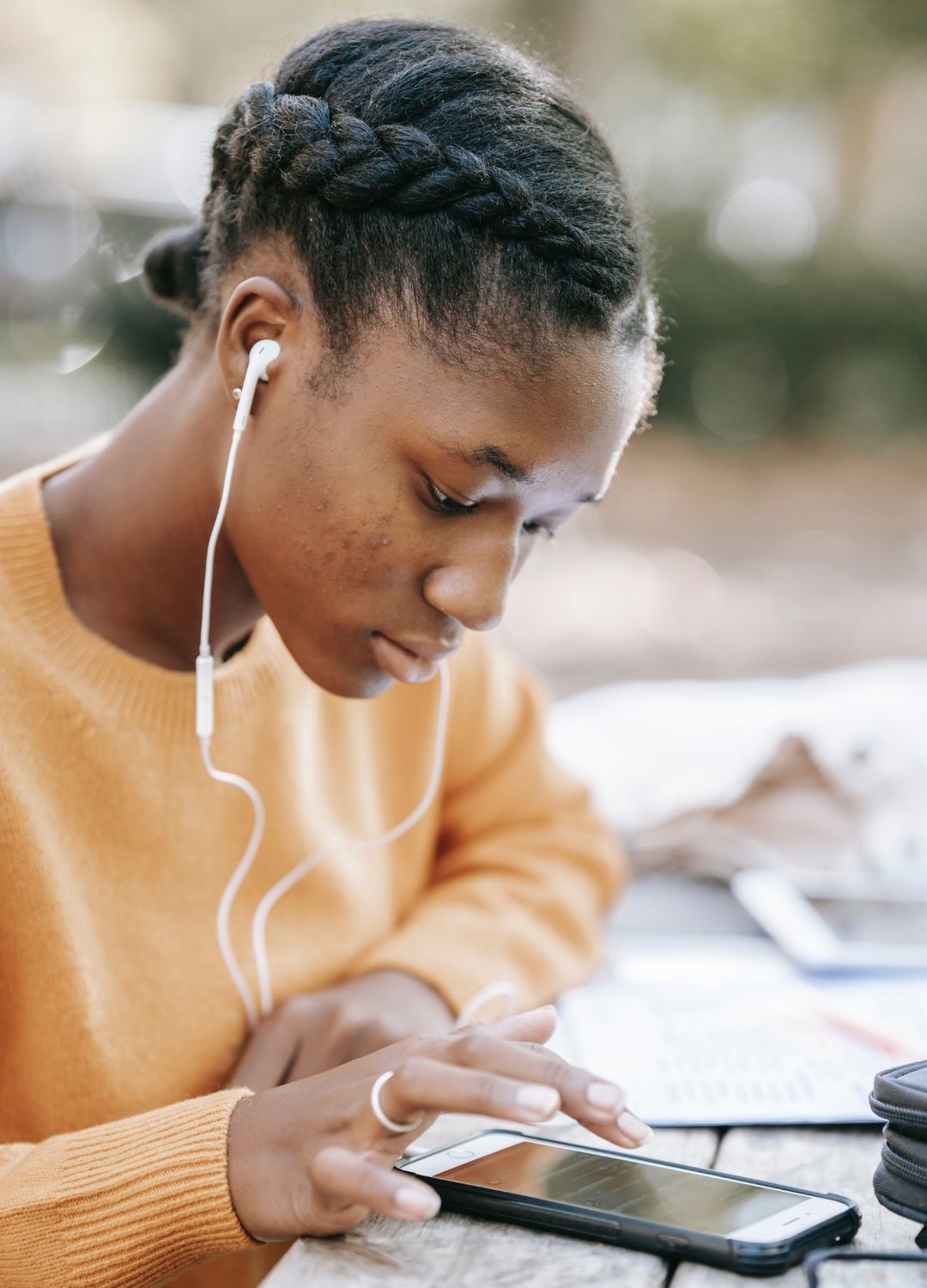 Another way to rock a braid around your head is by showcasing two side plaits that meet at the back of your head.
Give it some extra shine with a few sprays of TRESemmé Botanic Rich Oil Mist.
Classic Milkmaid Braid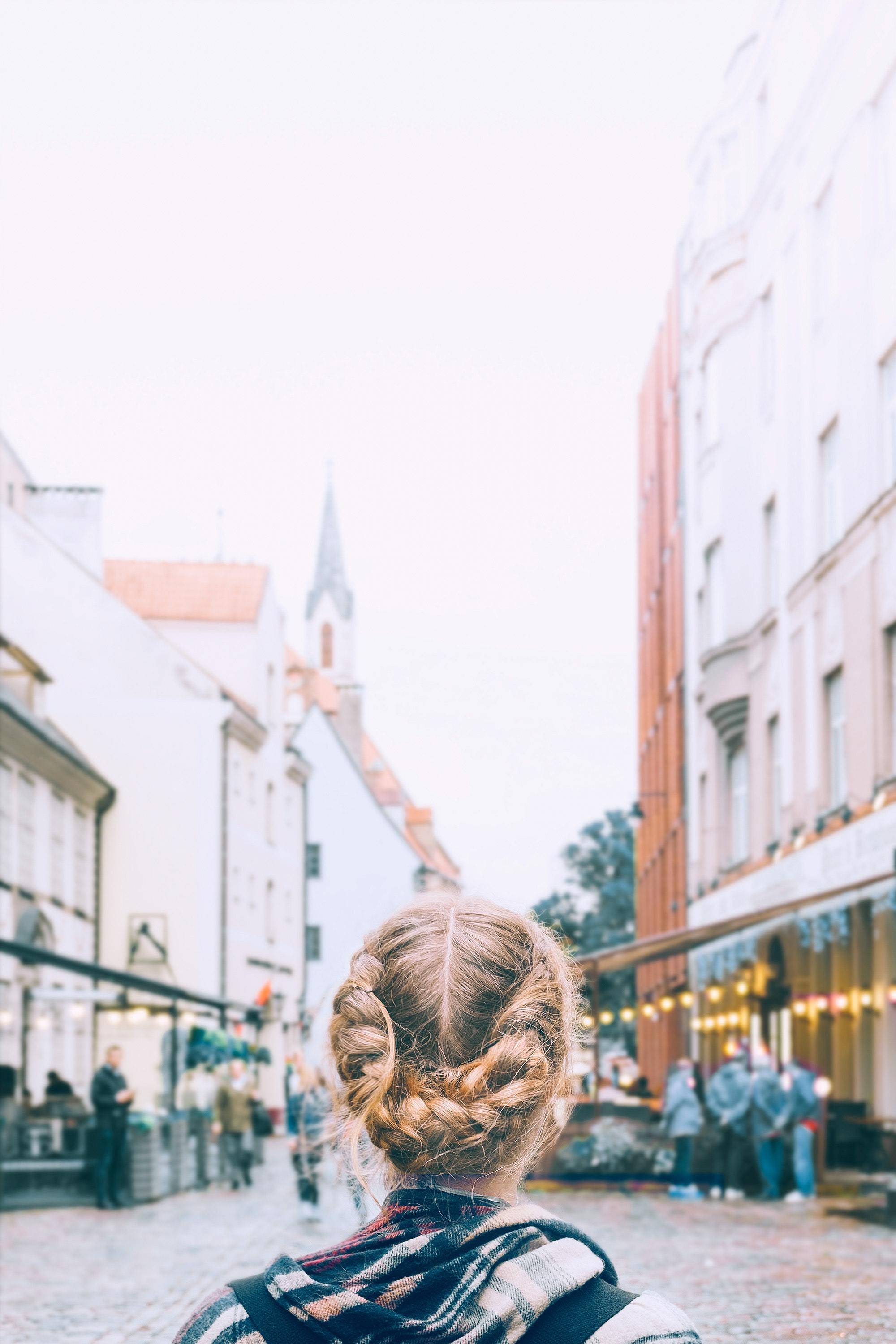 And of course, we couldn't talk about braids around the head without mentioning the classic milkmaid plait. A high-impact around the head braid style that's actually not too challenging to master, especially with step-by-step guidance from our milkmaid braid tutorial.
Prev Article
Next Article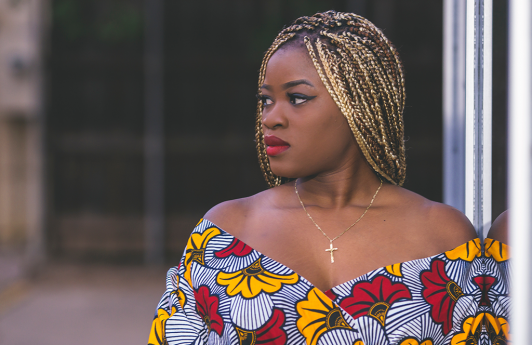 Gallery
Best Blonde Braids for South Africans to Try in 2020
Blonde Braids are feminine, fierce and fantastic in every sense. We totally understand why this is the latest craze in the hair world!
See article