9 looks for Asian men: Hairstyles that tick all the boxes!
Our round-up of trending looks for Asian men. Hairstyles gallery included!
Looking for cool, new 'Asian men hairstyles'? Then you're in the right place. If you're an Asian guy, you probably find that your hair is thicker and coarser, and while that may mean it can be more stubborn to style.
Not to mention you probably often find you're using products in abundance, your natural texture does lend itself perfectly to all manner of cool, creative and unique looks.
With this in mind, it's it comes as no surprise that many Asian men are trendsetters in the hair stakes – often bringing innovative and stylish new hairstyles to the world's attention. Here's our run-down of the hottest Asian men's hairstyles you should try now.
9 looks for Asian men: Hairstyles you should try now
1. Buzz cut
Because Asian men's hair is typically straighter and thicker in dimension, those who want a super low-maintenance hairstyle should go for an ultra short, shaved cut, AKA the buzz cut.
To achieve this look, ask your barber to keep it tight all over, but don't be afraid to request for a little extra length on top if you want a more defined overall shape. And because it needs minimal styling, this Asian men's haircut is perfect for busy guys on-the-go, too.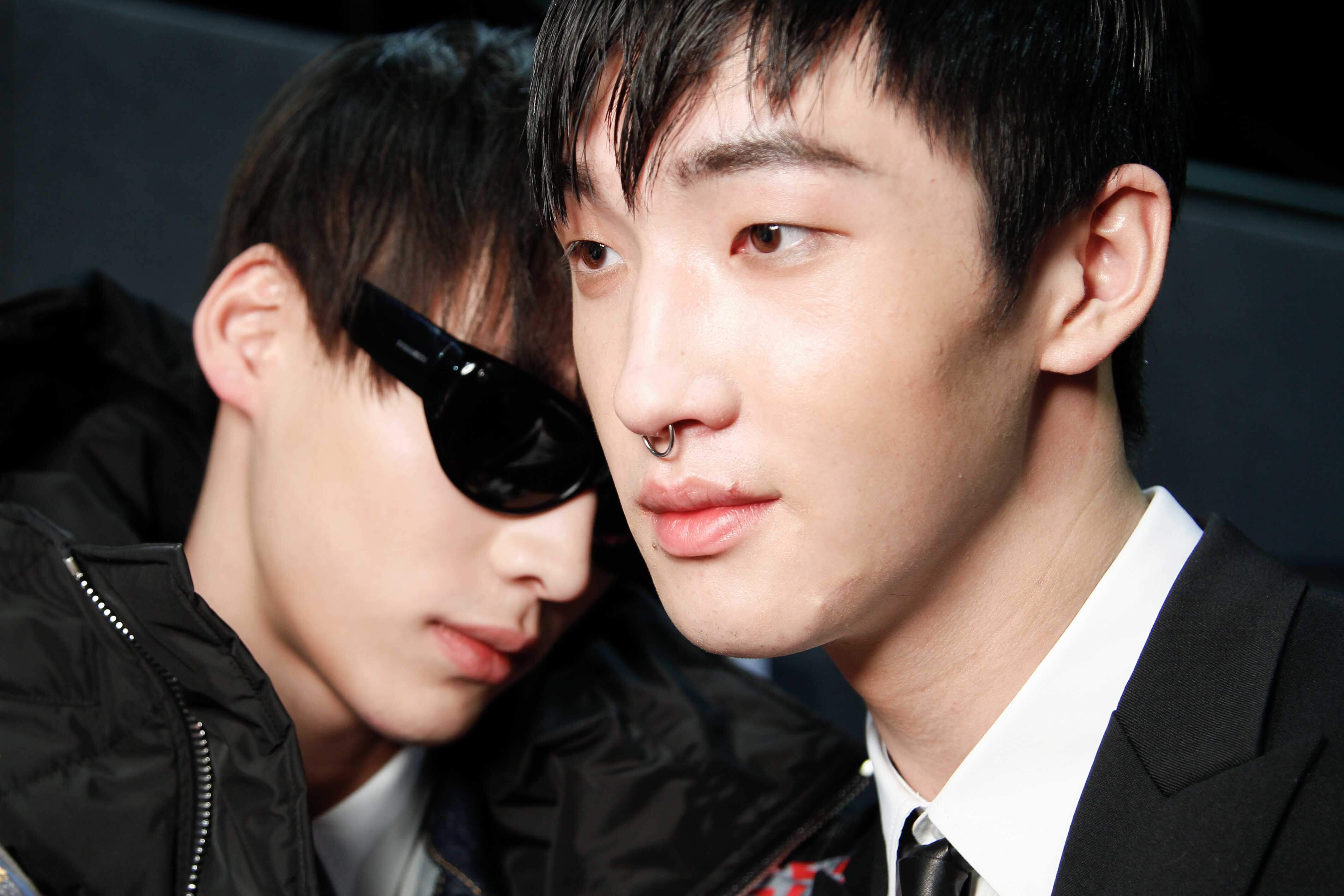 2. Long choppy bangs
With its distinctive, choppy long fringe and relatively long, layered sides, this on-trend look is also incredibly easy to style – which is always a bonus! This medium-length haircut has become increasingly popular in recent years, thanks to the many K-Pop stars who've made this boyish, bangs-anchored look their cut of choice.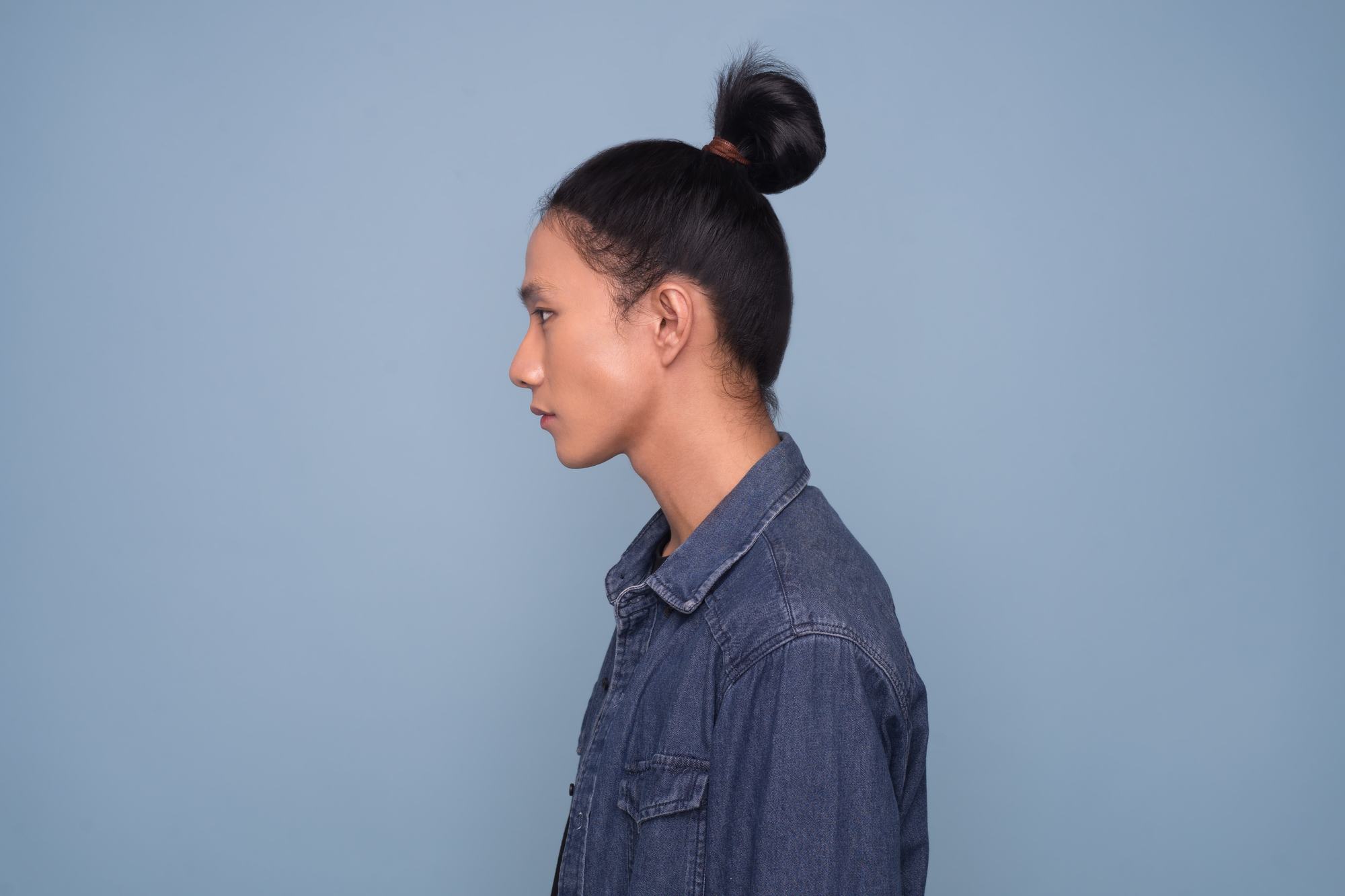 3. Man bun
Love it or hate it, there's no denying the popularity of the man bun – and did we mention it looks great on Asian men's hair, too?
Editor's tip: For a truly laid-back look, try a salt spray, like the Toni&Guy Men's Messy Salt Spray. It's great for helping create matt texture with a naturally tousled look.
4. The half mun
Cool and contemporary with a traditional twist, this half-up, half-down mun (man-bun, get it?) suits all face shapes, but is particularly ideal for gents with more angular features or strong jaw lines.
5. The French crop
In spite of its name, the French crop is actually a really universal style – and it suits Asian men's thicker, coarser hair textures perfectly. For those after a hairstyle that requires minimal styling efforts, you can't go wrong with this classic, masculine cut that essentially involves traditional short back and sides.
The top is usually kept slightly longer, and can be combed forward into a fringe. Neat, handsome and versatile enough for most occasions, it's definitely one to try if you want to save time in the morning!
Editor's tip: Use the VO5 Fluff Tamer to tame and control your hair, as well as any stubborn flyaways.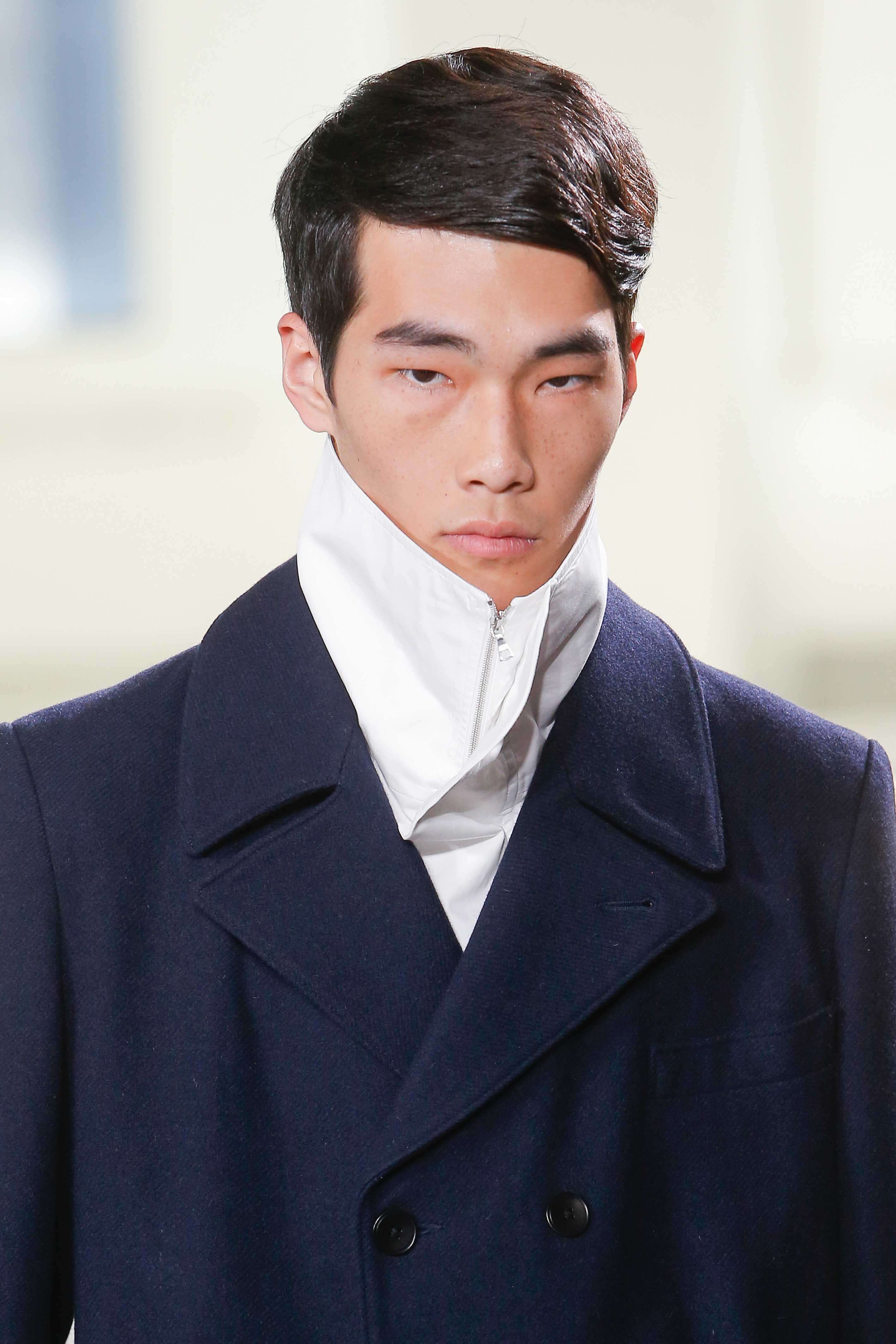 6. Side-parted comb-over
The last of our round-up of Asian men's hairstyles looks good on guys of any age. It involves the sides and back being taken slightly shorter than the top, and a very deep side part. The comb-over look is incredibly versatile and provides plenty of scope for different finishes.
So take your pick between keeping it straight and sleek, or adding some texture and height to create the illusion of thicker hair. The options really are endless!
 7. Accessorise
Ok, we know that this is a bit of a cheat, but we love the idea of using accessories like hats to revamp your look. Who doesn't love a beanie for lazy days or, dare we say, bad hair days?
8. Ponytail
Why not think about playing around with a basic ponytail? Wear it to the side, loose and laid back, high or low – the options are limitless!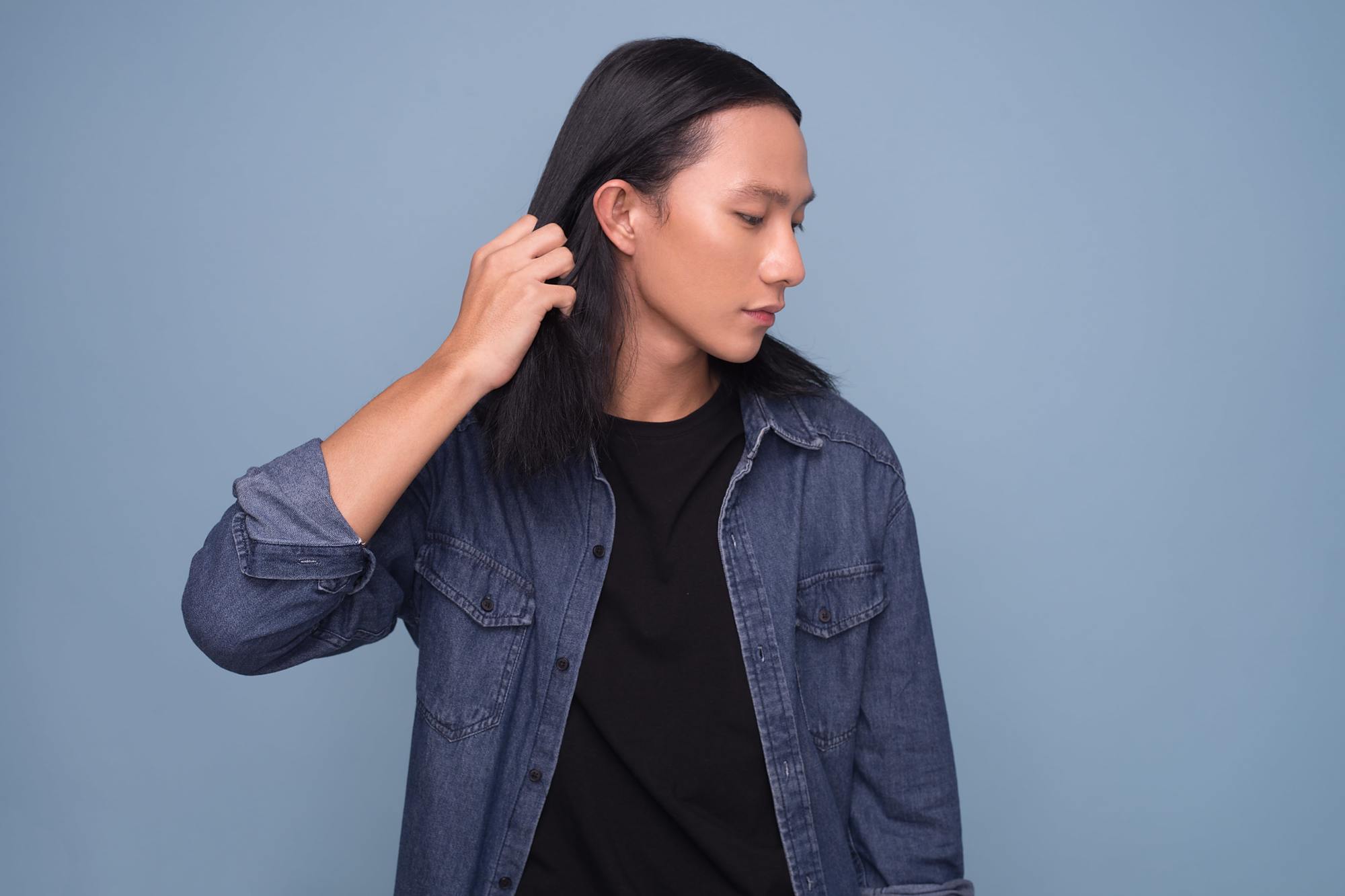 9. Straight and simple
For guys with long hair, simply wearing your hair straight is a cool hair idea! Just remember to prep your hair with a primer before you dry it. It'll make your hair smooth and sleek.
Prev Article
Next Article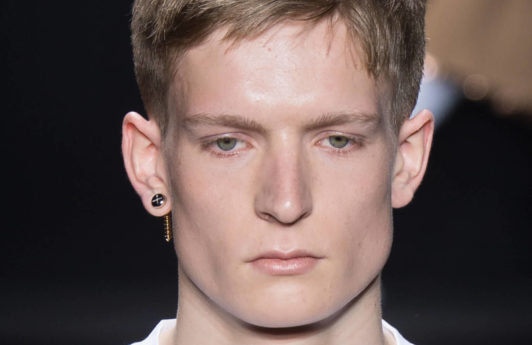 Gallery
The best male haircuts of all time – which will you choose?
They're not called iconic for no reason...
See article