How to style long hair – 4 hairstyles you can actually do
Feeling uninspired with your strands and constantly looking for new ways for how to style long hair? Consider your search over!
Be honest, how many times have you searched on Pinterest for ideas on how to style long hair only to find a million ridiculously complicated hairstyles that you've got no hope of ever being able to recreate?
We know the struggle, which is why we've put together these 4 alluring long hair styling ideas that make the most of your enviable lengths but most importantly are actually doable. With video tutorials to show you exactly what to do, these step-by-step hairstyles for long hair prove you don't need to a be pro hairstylist to rock an amazing hairstyle.
1. Deep side parting
First up, how to style long hair: glam edition. The deep side parting is a look loved by stars from Gigi Hadid to Miranda Kerr and it never fails to look super sleek and polished. A great way to spice up a simple straight look, watch the video below to find out how to do it – it's so simple!
Get the look:
Step 1: Use a tail comb to create a precise, deep side parting.
Step 2: Apply a hair oil like the Dove Advanced Hair Series Shine Revived Treatment to the lengths of your hair.
Step 3: Section your hair, tying the back into a bun and securing with a clip.
Step 4: Smooth the front section of your hair with your comb.
Step 5: Gather the front pieces of hair together at the nape of your neck, under the bun.
Step 6: Secure with a hair tie.
Step 7: Take out the bun and brush your hair through.
Step 8: Set everything in place with a spritz of the TRESemmé Firm Hold Hairspray.
2. Bohemian braid
Now we don't know about you but for us few hairstyles rival the relaxed charm of a messy braid. Whether you're living your best Vanessa-Hudgens-at-Coachella life or you're just looking for a new go-to hairstyle to keep your long hair out of your face, give this one a try.
Get the look: 
Step 1: Apply some dry shampoo (we like the TONI&GUY Instant Refresh Dry Shampoo for adding texture).
Step 2: Brush all of your hair over to one side.
Step 3: Take a section of hair from your hairline at your parting and divide into 3.
Step 4: Create a French braid, adding more hair as you go until you reach the nape of your neck.
Step 5: Switch to a fishtail braid to finish the plait.
Step 6: Pancake your braid by gently pulling on it from either side to make it look fuller and set with the VO5 Invisible Firm Hold Hairspray.
Editor's tip: Want to know our secret for how to style long layered hair? If you have shorter pieces of hair, use some hairspray to keep the pieces from falling out. For more precise touch-ups, spray the hairspray directly onto your fingers for more control and smooth down any unruly strands.
3. Victoria's Secret waves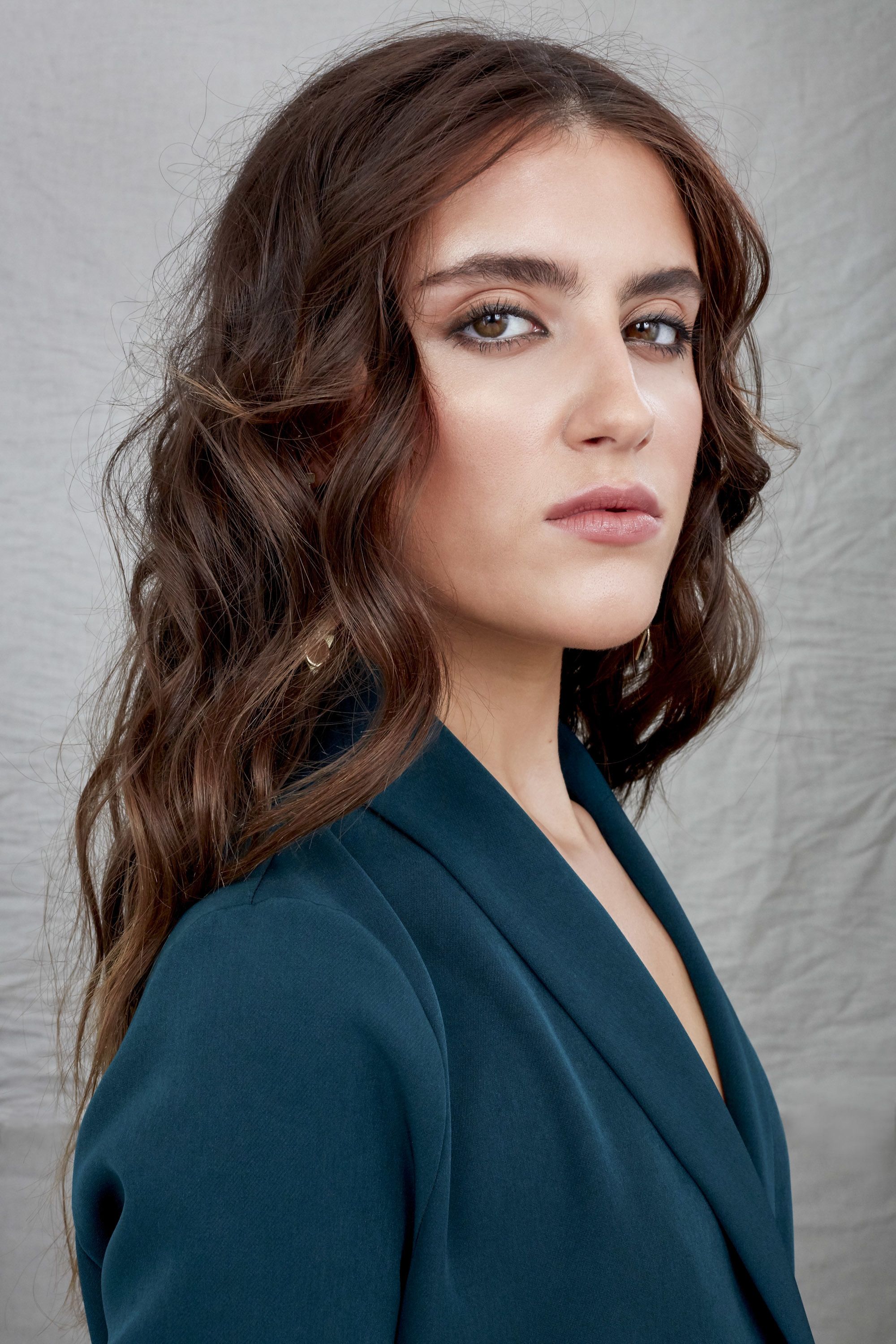 Who doesn't want to rock perfect Victoria's Secret model worthy waves? For anyone wanting to know how to style long curly hair just like Alessandra Ambrosio and Candice Swanepoel, these sexy, beachy waves are just what you need.
Get the look: 
Step 1: Prep hair with the TRESemmé Biotin + Repair 7 Primer Spray to protect against heat damage.
Step 2: Section your hair.
Step 3: Curl your hair in small 1-2 inch sections, holding the hair on the wand for a few seconds before releasing it.
Step 4: Continue the process until all of your hair is curled.
Step 5: Use a hairdryer and your fingers to loosen your curls.
Step 6: Flip your hair upside down to create extra volume.
Step 7: Finish with a texturising hairspray.
4. Double ponytail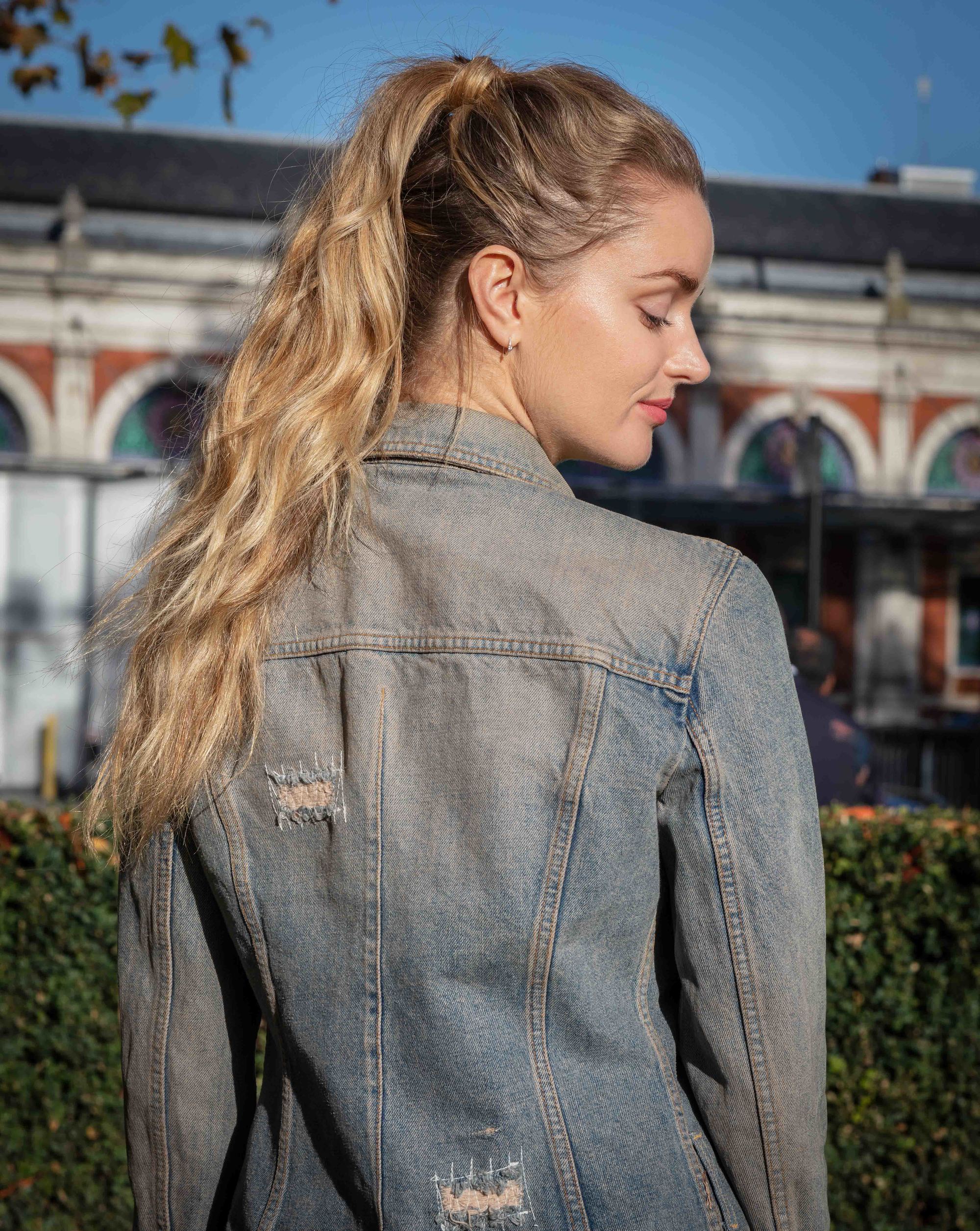 For inspiration for how to style long wavy hair, why not give your everyday pony a makeover with this awe-inspiring double ponytail? We love this method for making fine hair look fuller, plus it's perfect for really accentuating your lovely long lengths.
Get the look: 
Step 1: Prep your hair with the VO5 Dry Texturising Spray.
Step 2: Section your hair into a half-up half-down.
Step 3: Tie the bottom section into a ponytail and secure.
Step 4: Then tie the top section into a ponytail too and secure.
Step 5: Use a backcombing brush to tease the top section to create more volume.
Step 6: Take a small section of hair from underneath and wrap it around the base of your ponytail to conceal the hair tie. Use bobby pins to secure.
Step 7: Set your style with a texturising hairspray.
Editor's tip: Once you've mastered the double ponytail, try out these other fun ponytail variations!
Prev Article
Next Article
Article
Updos for long hair that are perfect for your next occasion
Looking for occasion-ready updos for long hair? Stop searching for up styles for long hair, and start taking a look at these beauties, instead!
See article