23 Best Fine Hairstyles for Long, Shoulder-length and Short Hair
Styling fine hair made easy...
When it comes to styling fine hair, there are plenty of tips and tricks you can use to make your tresses appear thicker. We know, it's easy to blame genetics for limp and lifeless strands, yet one of the biggest reasons why your locks might be falling flat could be your haircut and hairstyle.

But all is not lost: by simply trying out some hairstyles for women with fine hair, you could easily be on your way to fuller tresses.
The fact is, naturally fine hair needs to be snipped, shaped, and styled to encourage volume – which isn't as difficult as you might think. So, if you're ready to take control of your strands and plump up your locks, scroll down to see the looks you should be rocking.
1. Shaggy bob
Forget the bob as you know and love it, because all the straightening and sharp angles serve no part in making your thin hair seem fuller. Instead, why not embrace the shaggy bob this year?
The reason a shag cut makes one of the most ideal hairstyles for women with fine hair, is that when worked with lots of layers at varying lengths, your tresses are instantly uplifted, allowing for natural movement and texture.
Editor's tip: Voluminous hair begins in the shower! So, if you're in the market for a new wash and care system to follow, we've got just the thing: the TRESemmé Collagen+ Fullness Shampoo and Conditioner.
This collagen-infused range will gently cleanse and enhance the look your strands, instantly giving your hair body and texture.
2. The bangin' fringe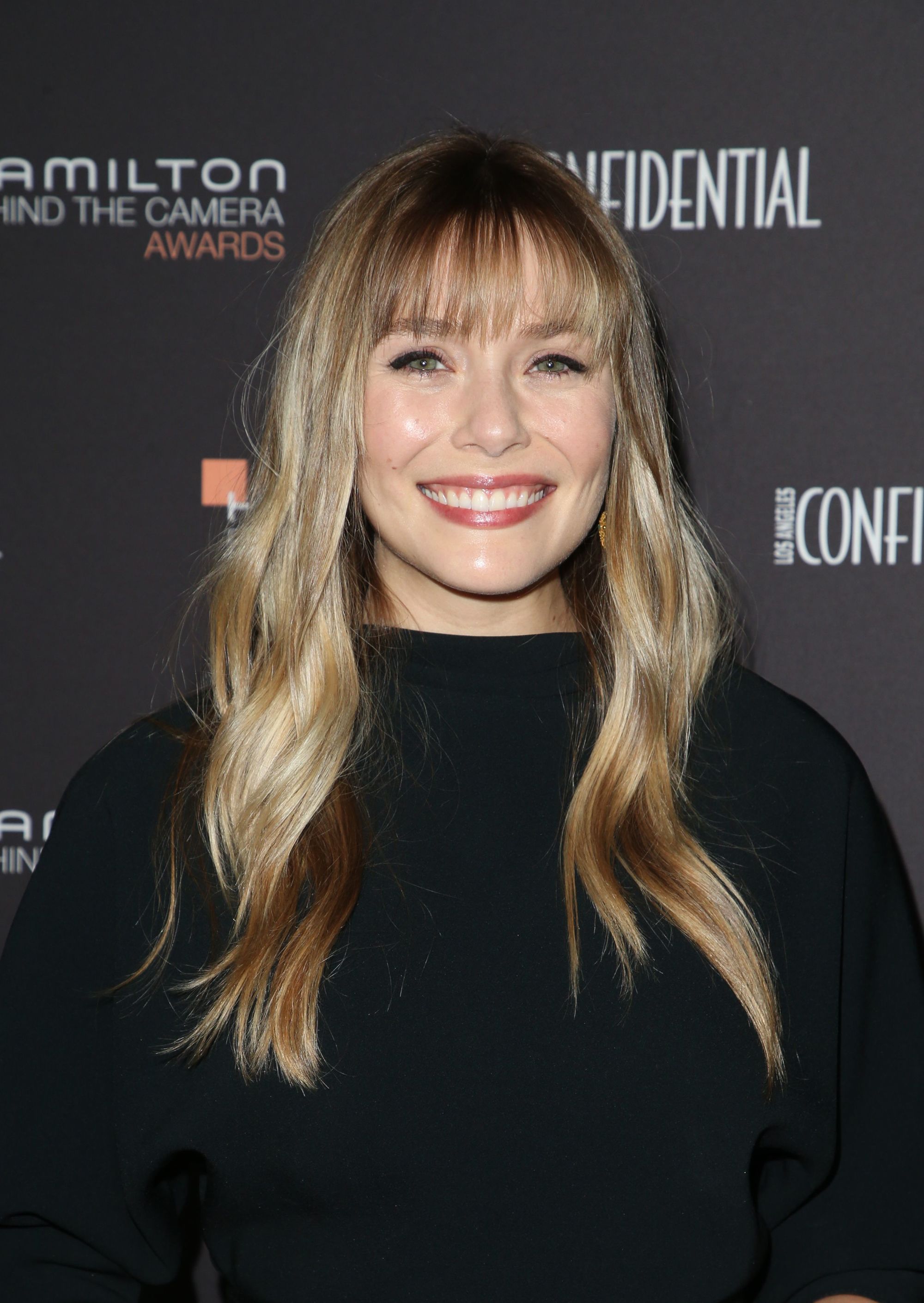 If you're feeling disheartened about having fine hair, don't – it never stopped Elizabeth Olsen before, simply because she knows that styling fine hair with the likes of a good fringe changes your look entirely.
Just be sure to ask your stylist to cut in a choppy fringe from the crown of your head, as this will ensure it doesn't sit flat against your forehead. 
3. Side-swept pixie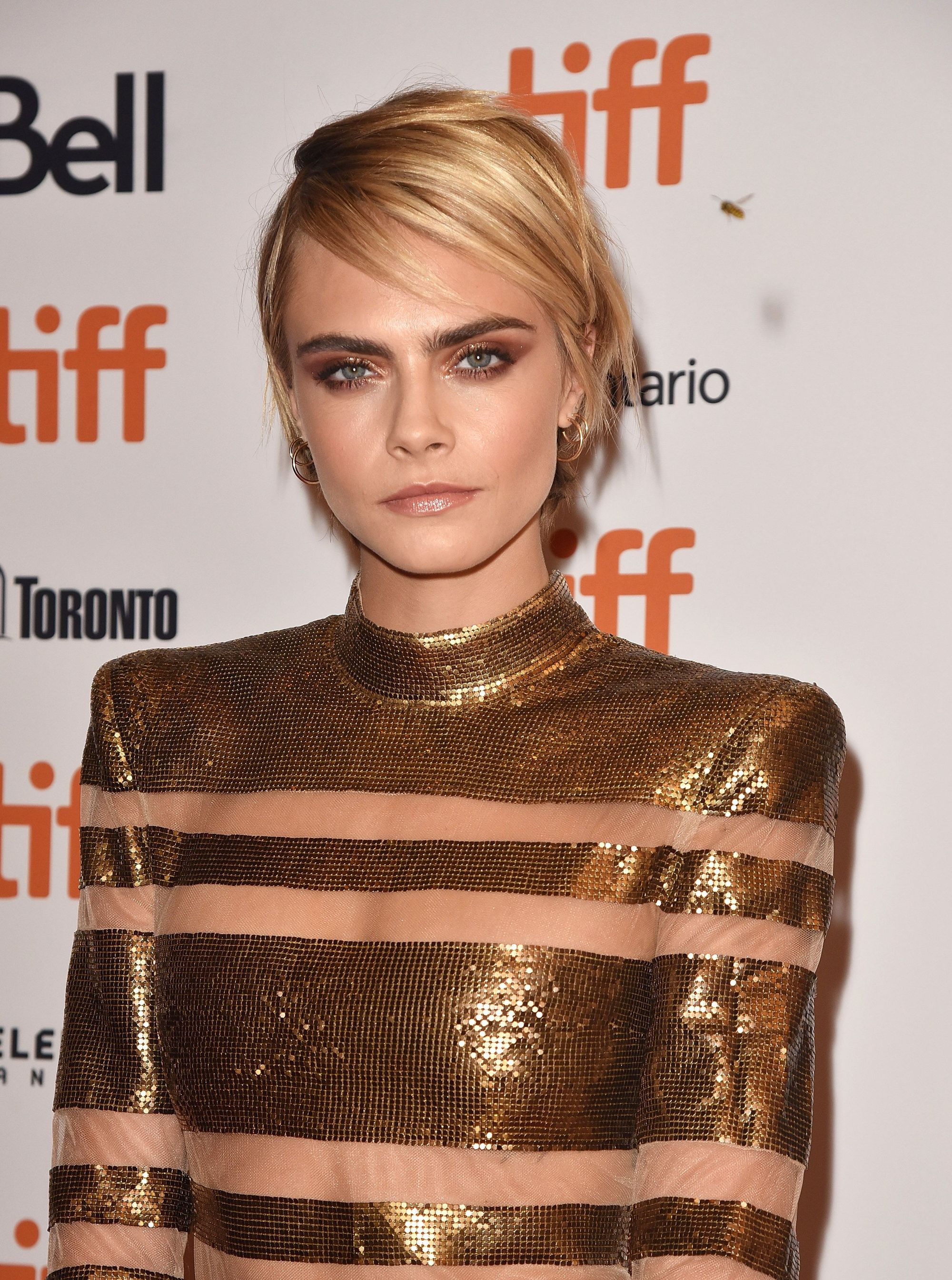 The trick to styling fine hair? Always thinking about which side your look falls on! Generally, side-swept hairstyles and side bangs work best on your hair type, as they create the appearance of more hair. And, Cara Delevingne's smooth pixie is a serious case in point.
4. Loose waves
A curling wand should be every fine-haired girl's BFF, because it can be used to create the impression of fullness – after all, you have to fake it 'til you make it, right?
Just take your cue from Gwyneth Paltrow, who is actually blessed with naturally fine locks (not that you would ever know it!).
5. Lived-in texture
Another undercover fine-haired girl is Cameron Diaz, who cheats her genetics by building up loads of lived-in texture in her beachy waves.
If you're considering styling your fine hair like Cameron's, don't forget the secret to any volumised, wavy look: a good sea salt spray!
6. Disconnected long bob
If it's a more laid-back way of styling fine hair that you're after, then this long bob length is a great option for those of you short on styling time in the mornings.
All it takes is to work in layers of varying lengths and fashion into a slightly off-centre parting. This will give your strands loads of natural movement and texture, as well as some much needed lift. Credit: @hair_by_alissa
7. Curled layers
Looking for fabulous hairstyles for women with fine hair? Then think curls, as they instantly create a thicker-looking style that appears more natural.
We suggest working with a layered medium haircut, creating ringlets through your hair with a curling wand or heated rollers. Credit: @hairbynoora
Editor's tip: Before you style your hair, try using the TRESemmé Collagen+ Fullness Thickening Balm. It'll help you create the voluminous look you want, as its volume-enhancing formula works to penetrate inside the hair and boost your strands.
8. Pancaked braids
While braids are a great way of adding personality to hair, you need to be wary of creating braids that are too tight, as these will emphasise the fineness of your hair. But luckily for you, pancaking is a simple trick you can try to get fuller-looking braids.
The idea is make your braid flatter, like a pancake, so it creates the illusion of a bigger braid. To do it, gently pull apart each section of your braid with your fingers to spread it out and give noticeable oomph to your plait.
9. Twist braids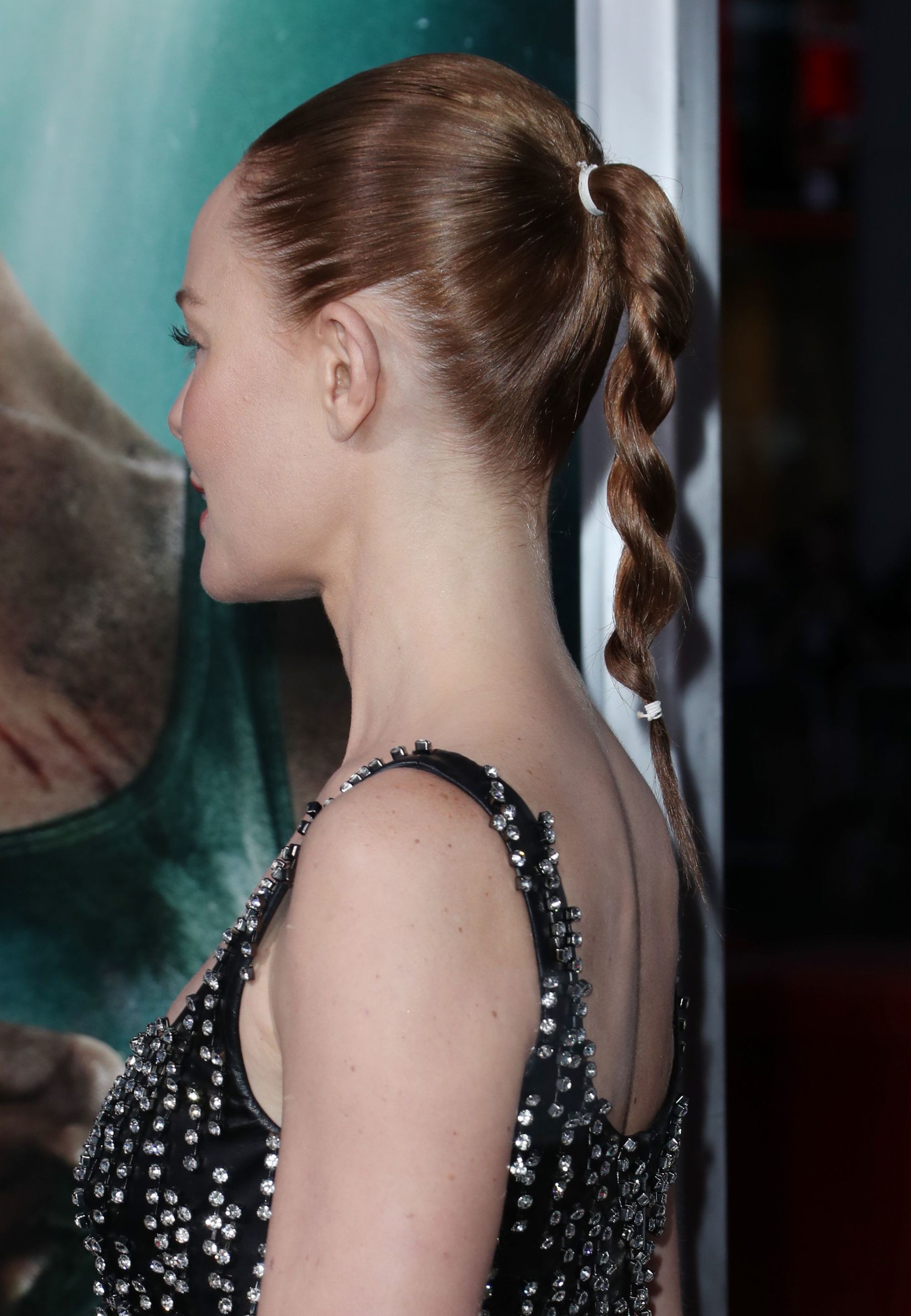 Struggle with braiding? Take a leaf out of Kate Bosworth's book and try twisting your hair (splitting your ponytail into two and twisting each section together), instead.
This chic hairstyle actually works better on fine hair, as it is easier to smooth down and create a polished finish with.
10. Beachy waves
Do you want that effortless and carefree beach-babe look? Then styling your fine hair into side parted waves is the way to go. Not only does this 'do ooze cool-girl vibes, but it also works a treat when worn with a super on-trend ombre hair hue. Credit: @hairbyhartt
11. Sleek, soft layers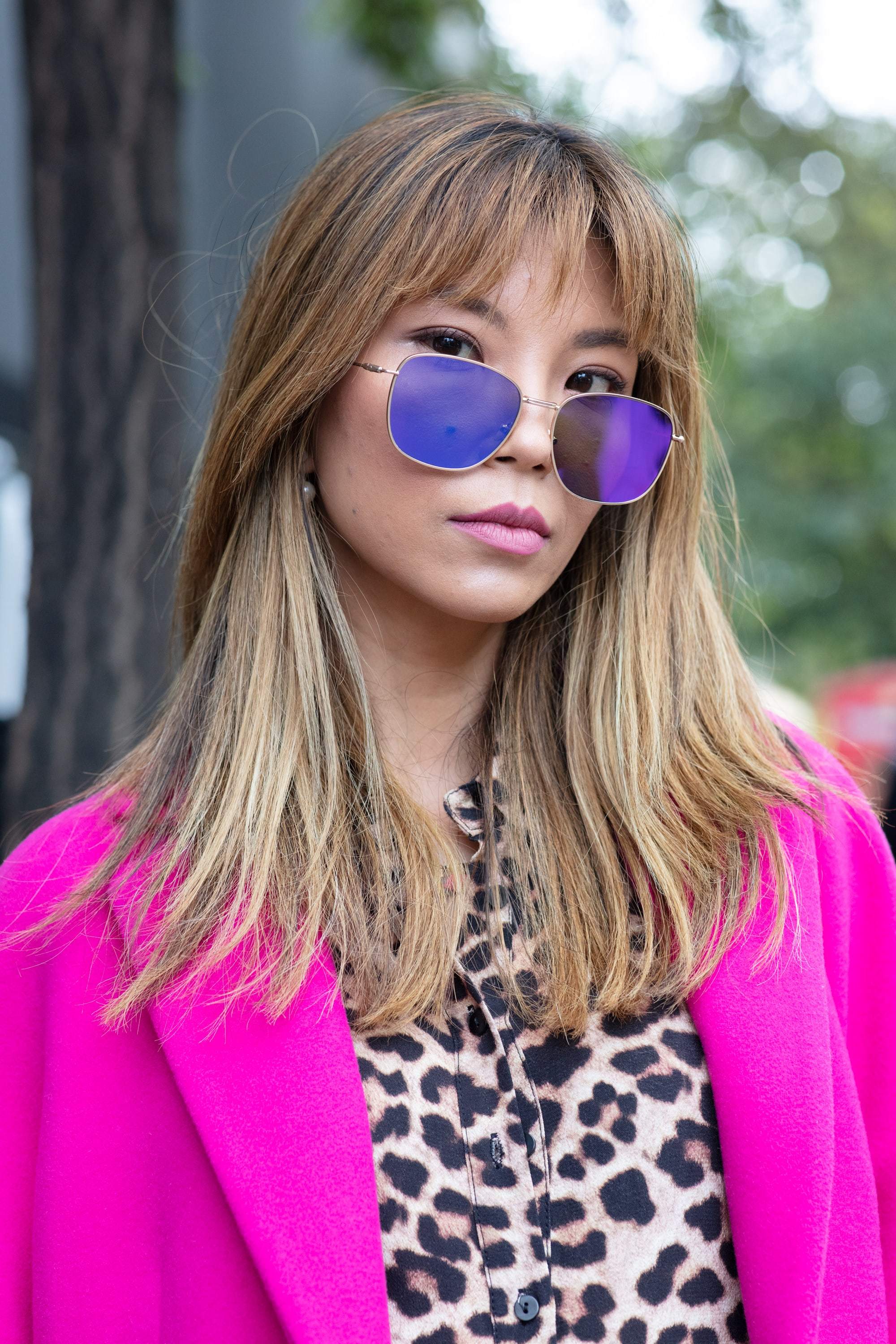 Low maintenance hairstyles don't get much better than this! A gorgeous, sleek look that's easy-to-wear and requires practically zero maintenance throughout the day – it's a winner in our books.
Add soft, feathery layers into the lengths your hair to create a gentle, textured effect, then blowdry your hair smooth, teasing a little at the roots to add extra volume.
12. Half-up hairstyle
When it comes to styling fine hair, most peoples' main goal is to prevent locks from looking flat. However, there are many ways to up the volume, by adopting a number of smart styling techniques.
And, a half-up hairstyle, like Lucy Hale's, provides the perfect opportunity to lift your locks.
Editor's tip: Before you attempt to create this on-trend style, apply the VO5 Dry Texturising Spray to your tresses. This will refresh your hair and also give it added cool-girl texture.
13. Hidden layers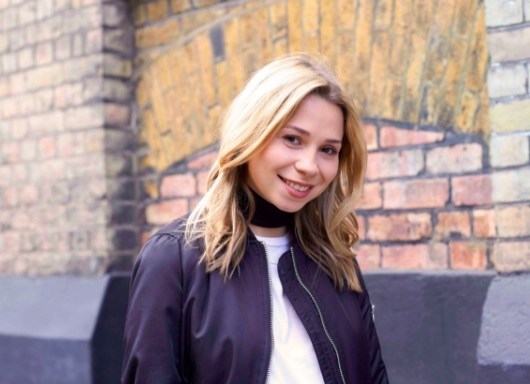 While layers can be used to remove excess weight from thicker hair, done right, they're also perfect for creating movement and the illusion of thicker locks, too.
Just ask your stylist to incorporate hidden layers into your cut by adding subtle, yet high-impact layers around your face and the front sections of your hair.
14. Wispy bangs
Wispy bangs are always a good idea for those who have thin hair.They're an effortless way to add some dimension to a mid-length haircut and distract away from any flatness. Yes, please!
15. Blunt bob
Just because you have thin hair, doesn't mean that you can't wear it poker straight. Sleek, chic and ultra modern, thanks to the blunt-cut, a straight, even-all-around bob will actually create the illusion of thicker hair.
16. Long blunt cut
Looking for easy ways of styling fine hair to instantly make it look thicker? Then skip the layers entirely, and go for a single length throughout your tresses.
Keep it straight for a super sleek look, or add texture with some loose waves – the hair styling world really is your oyster!
17. Long layers and highlights
Styling fine hair with a longer cut? Then try adding longer layers throughout your mane, as these can help to lift your style, creating volume and body – all without taking away any of your lovely length.
But that's not the only way to give your long locks a plumped-up look, as you can also try adding in some varying highlights. They'll help create loads of depths and dimension, giving you the appearance of fuller looking hair.
18. Angled bob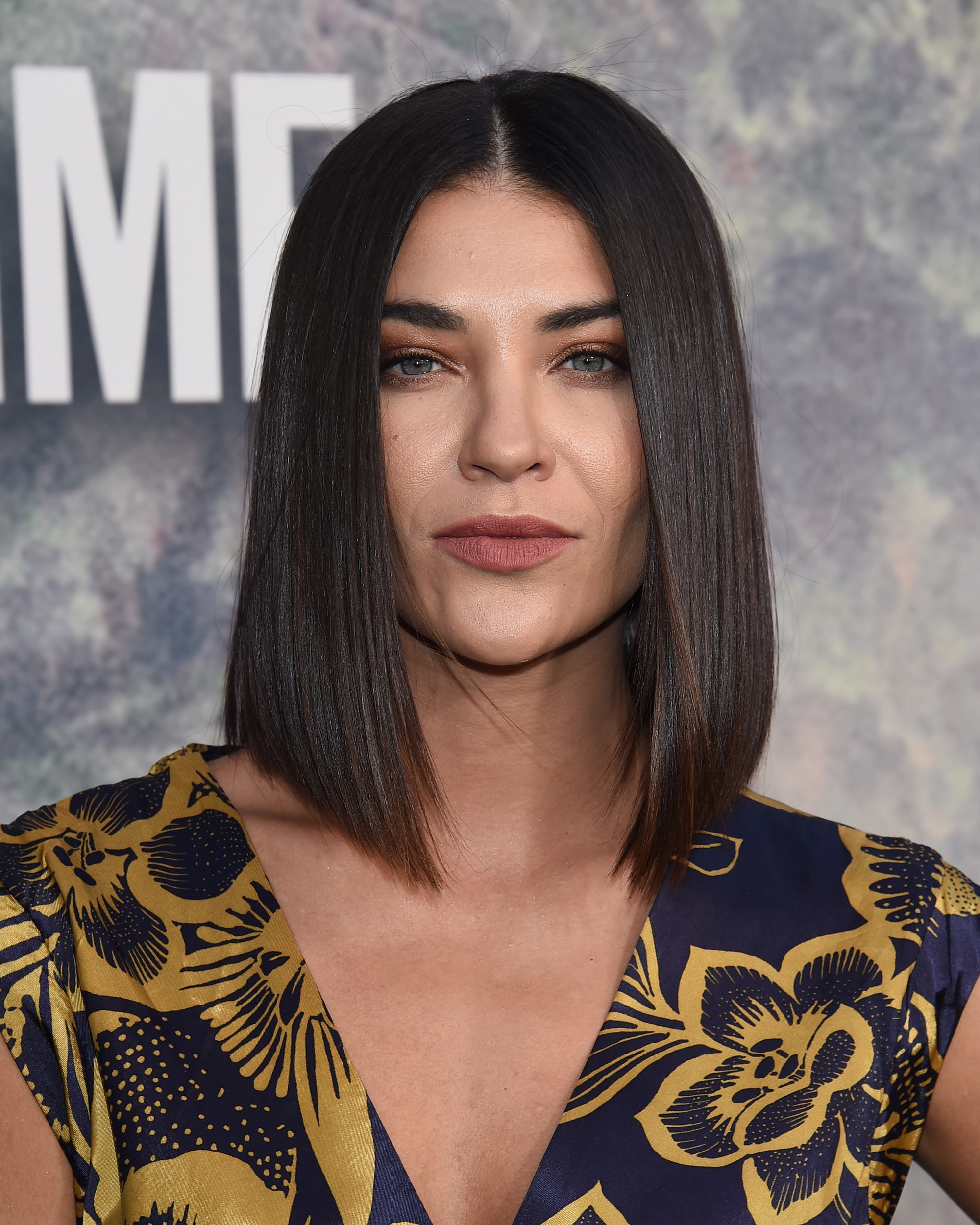 A standard bob can be a chic, but perhaps a little tame for some. So if you're looking for hairstyles for women with fine hair with a fashionable edge, an angled hairstyle is the way to go.
19. Asymmetric French braid
Braids aren't just for those with thick, Rapunzel-like locks, don't you know? By taking an asymmetric twist on this trend, you can rock an incredible-looking braid that's both polished and ultra-stylish.
Create a deep side parting and braid your hair loosely, close to your scalp across one side. Finish off with bobby pins to tuck in any loose strands.
19. Asymmetric French braid
Textured pixie cuts look fantastic on thin hair, as it's the ideal way to add volume and movement, without the need for much extra length. Keep your hair a little longer up top to allow for some messy, tousled textures to be worked in.
21. Messy updo
This perfectly-imperfect updo is the Holy Grail of fine hairstyles, as it enhances thinner locks, making your tresses appear thicker. Keep your bun soft and relaxed with some loose strands of hair to frame your face.
22. Halo braid
Another great option involving braids? A halo braid! If you're looking for versatility, then this 'do is fantastic for you as it can be styled for a night out or simply used to keep your hair out of the way during a sweaty gym sesh.
23. Voluminous pompadour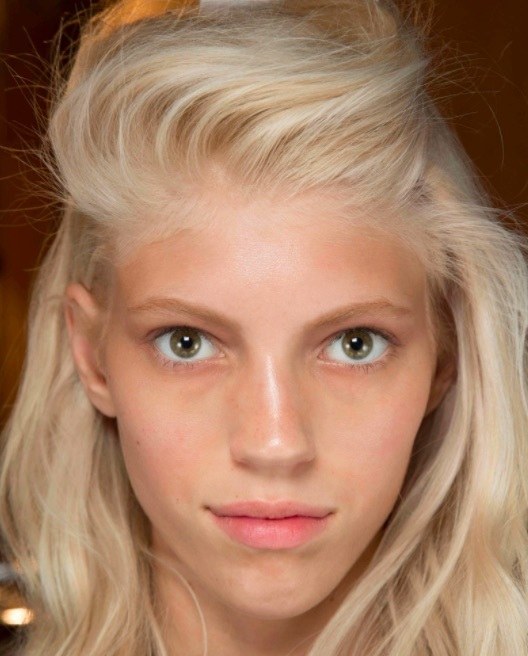 Thin hair can sometimes feel flat with a short cut, so if you're looking for ways of styling fine hair to give it a little more body, try a voluminous pompadour style. Add mousse to your damp hair before styling, to give it extra thickness, keeping plenty of shape at the front.
Prev Article
Next Article
Gallery
Celebrity-inspired bob hairstyles for over 50s – which one will you choose?
50+ and fabulous!
See article