How to create the perfect high ponytail: ATH's back-to-basics hair tutorial
Fact: The high ponytail will never go out of fashion. 
We could drone on forever about the power of a sleek, high ponytail. Easily dressed up or down, this hairstyle offers versatility in spades. Already the cornerstone of many women's updo repertoires, a classic ponytail will effortlessly take you from your desk to the dancefloor – and beyond.
This is my everyday look for work and the weekend – Ella

Whether this 'do is your bread and butter look or just an occasion-specific option, it's never too late to refresh your technique.
With that in mind, ATH has created the ultimate high ponytail tutorial, packed with tips, tricks and expert techniques.
Ready to give Ariana Grande a run for her money? Simply read on…
How to create a high ponytail
1
Brush your hair.
The first step to creating the perfect high ponytail? Gathering your hair. Brush out any tangles in your tresses and then comb the hair up towards your crown.
2
Tilt your head.
Whilst brushing your hair upwards, tilt your head back.
This will make sure all the hair is tightly secured and doesn't loosen when you move your head.
3
Tie into place.
Secure your ponytail with two hairbands to make sure it stays tight and doesn't budge throughout the day.
4
Hide your hairbands.
Take a one-inch section of hair from your ponytail and wrap it around your hairbands, then pin into place.
This will give the style a more polished, high-fashion finish.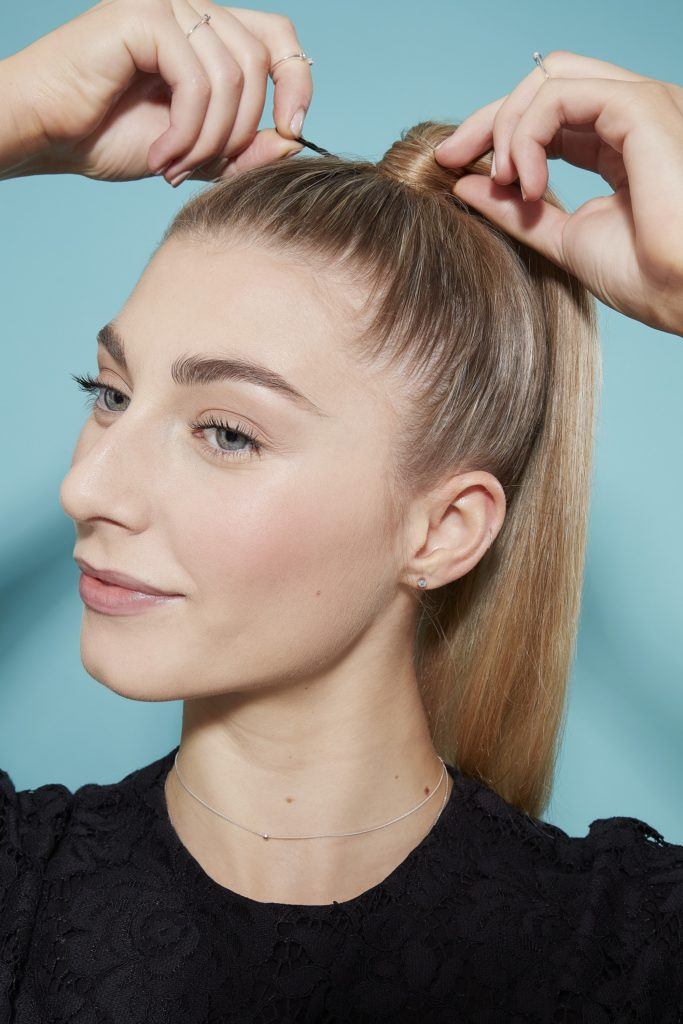 5
Backcomb.
Using a small fine-toothed comb, gently backcomb the mid-lengths of your ponytail to give it extra volume.
6
Secure with hairspray.
Happy with your final look? Adjust if needed and then spray the TONI&GUY Flawless Sleek Creation Hairspray all over your hair to lock your high ponytail in place.
If you need to tame any frizz or flywaways, run your hand over your hair after spraying to flatten it down.
7
And... you're done!
That's all there is to it! Want to jazz your high ponytail up a little? Simply add a few well-placed hair accessories and you've got an instant evening update.
Freddy My Love's casual ponytail tutorial
Continuing our efforts to help you #beathairboredom, we've teamed up with one of our favourite bloggers, Freddy Cousin-Brown (AKA Freddy My Love), to come up with the ultimate casual-chic high ponytail. The best part? There's no fancy braiding or heated styling required whatsoever – bonus!
4 high ponytail hairstyles you should try next
1. Bryce Dallas Howard's bubble high ponytail
When your high ponytail hairstyle starts to feel boring, relying on hair accessories is the easiest way to refresh your style. Don't believe us? One glance at Bryce Dallas Howard's pimped-out bubble ponytail is all the convincing you'll need.
Whether you opt for sparkly hair rings or even a belt, you'll have a 'do that's ready to #slay.
2. Selena Gomez' fishtail braided pony
When you mix fishtail braids and ponytails together, you get an instant classic: the fishtail braided high ponytail. This style is every boho lovers dream and a perfect festival go-to.
3. Romantic wavy ponytail hairstyle
From the Jonathan Simkhai AW17 show to the red carpet, wavy ponytails are perfect for any occasion. Join us in marveling just how pretty Jennifer Lopez' high ponytail is and give the look a try for yourself.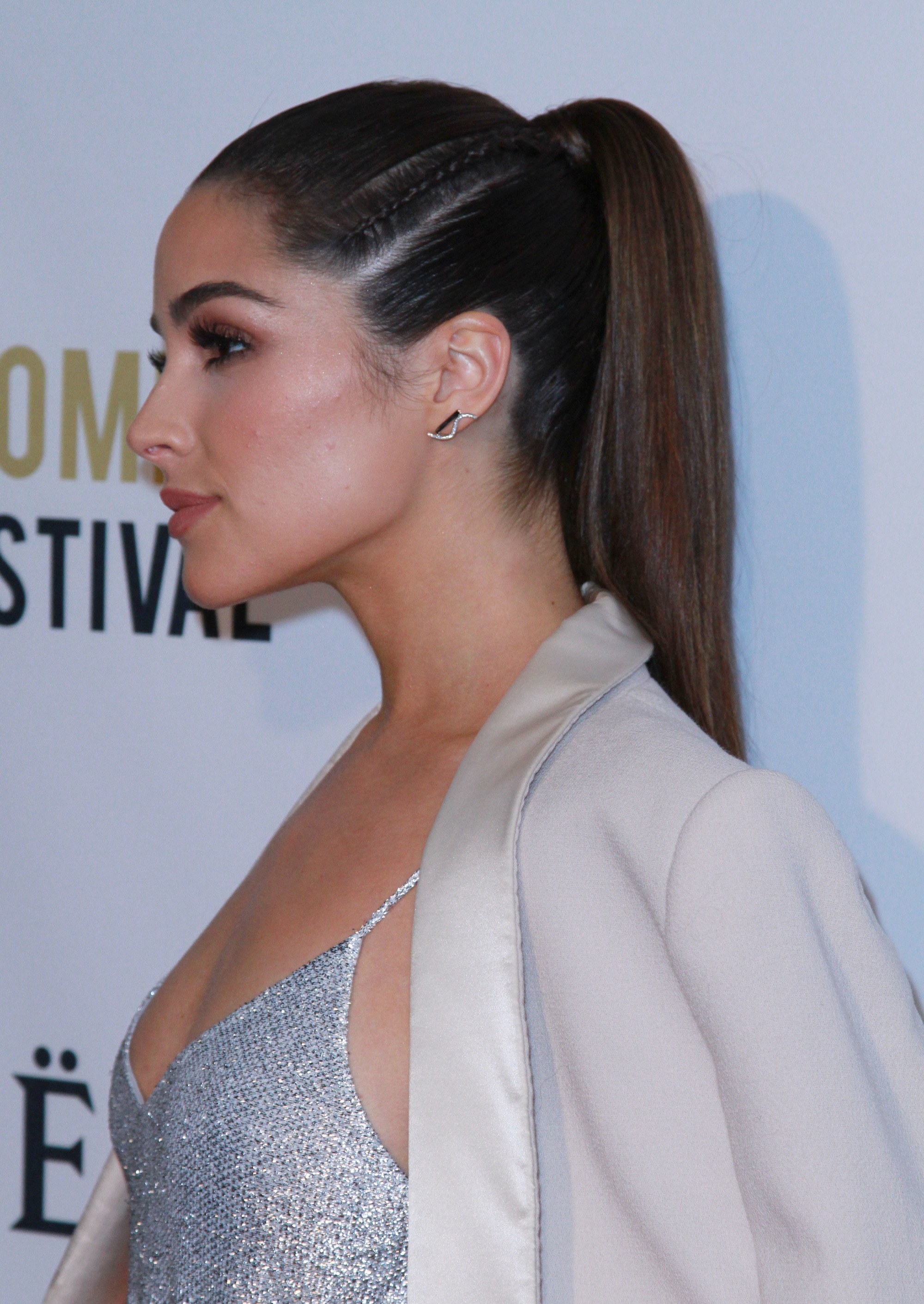 4. Olivia Culpo's side braided high pony
Want to nail a braided high ponytail, but scared that your styling prowess is less than professional? We hear you. Try copying Olivia Culpo's simple take on the trend, perfect for novices and pros alike.
Prev Article
Next Article
Tutorial
Side ponytails 101: Learn how to master this mane essential
From styling inspiration to step-by step tutorials, here's how to work a modern side ponytail
See article