20 Super Quick and Easy Updos for All Hair Lengths
Update your go-to look in a jiffy with one of these easy updos!
Are you looking for easy updos you can create each and every morning, no matter how much of a rush you are in? We bet you are! Then you're in luck because we've rounded up 22 easy updos to suit everyone – and best of all, they can be created in only a matter of minutes! Woohoo.
Filled with braided styles, catwalk looks and more, our collection of easy hair updos have never been simpler to replicate, especially when you're shown how. So, if you want to beat hair boredom, keep on scrolling.
1. Low bun
Need easy updos to take you from the office to after-work drinks without any hassle? Then this low bun hairstyle is for you.
Editor's tip: Don't forget to secure your low bun with a spritz of TRESemmé Ultimate Shine Hold Hairspray, this hairspray will give you all day natural hold and tame any flyaways.
2. Double french braids
Now don't switch off on us: French braids are much easier to create than they first seem and are utterly fantastic for natural hair!
Got an intense workout class on the horizon and you need an easy gym-friendly updo to stand the test? Or how about a pending music festival? Then follow our simple tutorial to creating 2 French braids, here, and add a pinch of glitter to your parting for ultra festival vibes.
3. Loose messy braid
Ah, the humble 3-strand braid. When it comes to easy updo hairstyles for long hair, it doesn't get much easier than this.
4. Double braided buns
The best thing about this double braided buns hairstyle is that you can keep it slicked back or wear it perfectly undone! For the latter, just leave tendrils of hair out around your hairline and gently pull at your braids. This will help frame your face and give your buns a casual, lived-in finish.
Editor's tip: Psst! You can even do this 'do with twists or fishtail braids!
5. Bubble ponytail
Bubble ponytails are not only our latest obsession, it's a style also loved by A-listers Olivia Culpo and Bella Thorne, who have both been rocking this quirky style.
Get the look: Work all your hair into a smooth, high ponytail and secure. Add another hairband a few inches from the base of your first hairband and gently tug at the section – this will create your first 'bubble'. Repeat this process all along your pony until you reach the tips.
6. Half-up, half-down hairstyle
Are you hunting for easy updo hairstyles for long hair, but still want to show off your length mane? Then a half-up, half-down hairstyle will be right up your street.
7. Gibson tuck
When the occasion calls for it we have to ditch our go-to messy bun for a more formal style, but that doesn't mean your tresses need the touch of a professional. This classic style is actually far easier to create than it may seem. Don't believe us? See our tutorial here!
8. High bun
When has a high bun ever let you down? Never, that's right.
Ace the high bun and learn how to get look with our tutorial.
9. 'Frohawk
Want to master the natural hair 'frohawk? We're not surprised. Not only is this 'do super easy to create, but it also makes for an ideal way to tame some of those rebellious curls in your afro.
Get the look by following our step-by-step guide to the natural hair 'frohawk, here.
10. The hair claw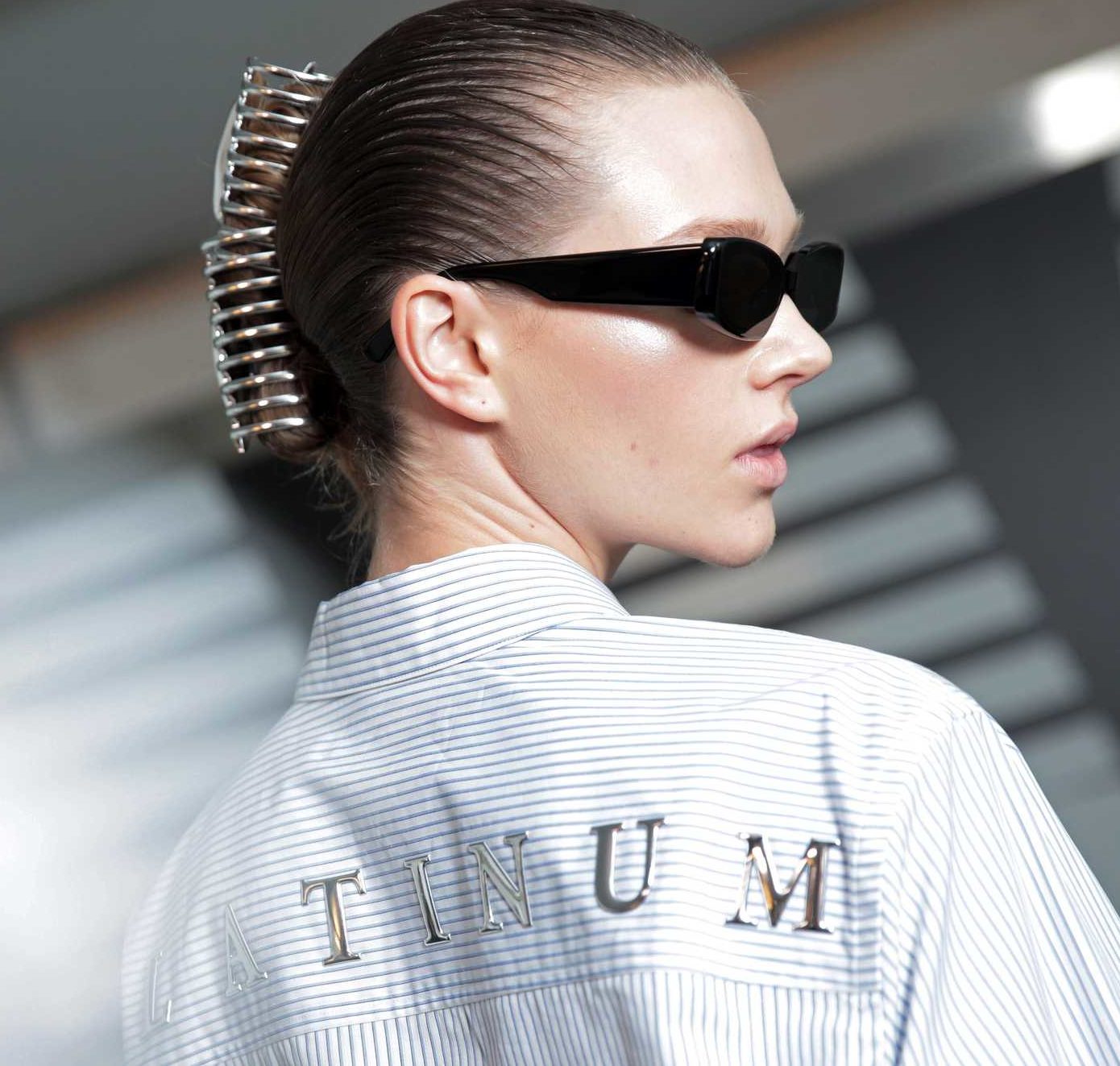 Want to mix an easy updo with one of this years hottest hair trends? Then the hair claw is your fail-safe option. Not only will you look incredibly on trend (it was on the Alexander Wang catwalk after all), but you can style your hair on the go too.
11. Slick, centre-part ponytail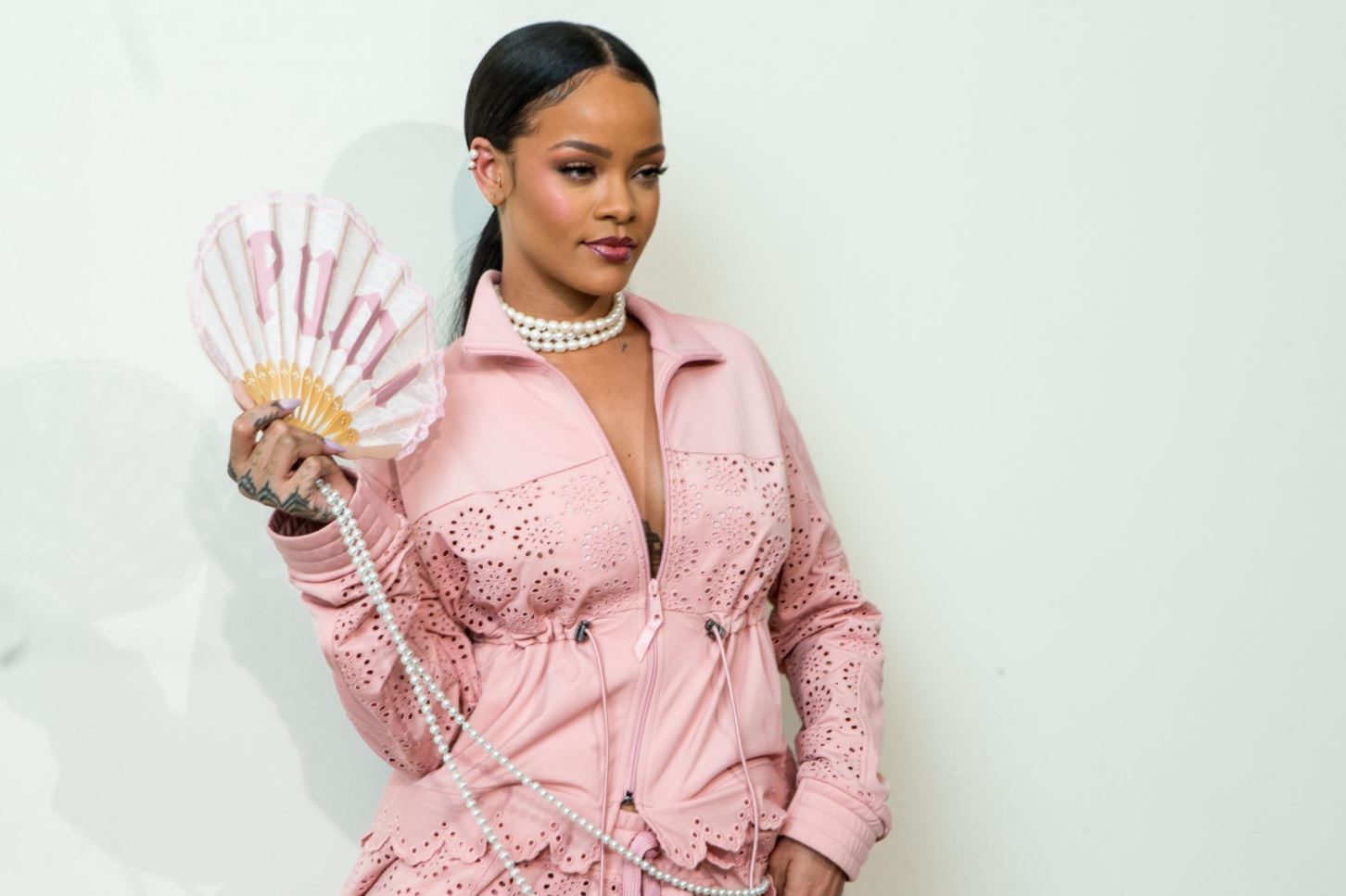 If you like your look polished and smooth, then go for a centre-part low ponytail, just like Rihanna.
Editor's tip: Part your hair down the centre and comb through a small amount of the VO5 Mega Hold Gel Spray, to help smooth and get rid of any frizz.
Then gather your hair and sweep it back into a low ponytail and secure. Finish the look with a generous dose of the VO5 Tame & Shine Spray for extra shiny and smooth-looking locks.
12. Smooth high side ponytail
Gucci has been channelling major '70s and '80s motifs in their catwalk shows as of late, and this hair wonder is certainly offering retro vibes – albeit with a modern twist.
13. Braided ballerina bun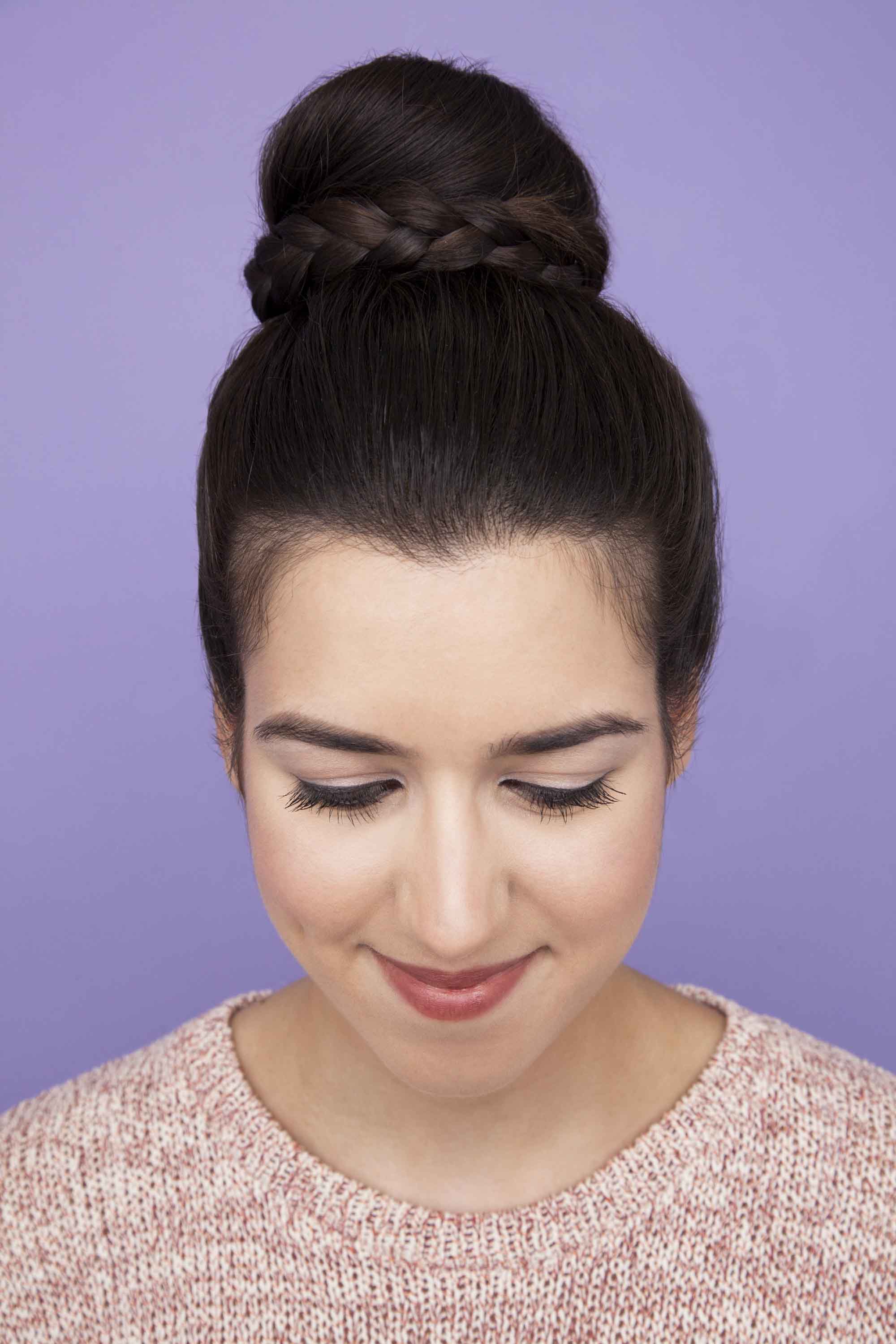 If your go-to style is a bun, then give it a new twist – or should we say braid – by making this ballerina bun your new look.
14. Scarf braid
Now this is a hairstyle that will earn you some serious style points! Not reserved solely for chilly weather, a scarf can be used as an intricate accessory for creating easy updo hairstyles for long hair.
15. Wet-look bun
Want a refined, yet totally on-trend, easy updo to try? Enter: the wet-look bun.
Get the look: Start by smoothing a few pumps of the VO5 Mega Hold Gel Spray through your hair using a fine-tooth comb. Now gather your tresses in a ponytail and secure with a hairband. Then simply wrap the ponytail around to create your bun and secure with bobby pins.
16. Wrap it up
Easy updos hairstyles are aplenty, but if you love vintage styles they can be somewhat more limited. So grab a headscarf and let's create a vintage look even Rosie the Riveter would love!
17. Wrapped ponytail
Think we have covered every ponytail imaginable? No, not quite – we have a few more styles up our sleeve for you. Just take this wrapped ponytail: its smart, looks fab and, best of all, can be created in minutes. That's what easy updo hairstyles are for, after all!
18. Belted ponytail
Yes, you read that right. Belted ponytails are a thing and have even been spotted on the catwalks, so it's only a matter of time until everyone is wearing the look.
19. Pretzel bun
Pretzels, but not as you know them. Our final choice for this easy updos list, is this elegant updo that looks as delicious as it sounds! So, if you're stuck for ideas on how to give your bun hairstyle a fun and stylish twist, create this pretzel bun hairstyle in 7 steps, right here.
20. Messy Braided Updo
If you love braids and easy updos, you'll love our edit of braided updos. The best way to wear them? With some messy tendrils, like this!
Prev Article
Next Article
Gallery
On-trend curly weave hairstyles we think are worth double tapping
These curly weave hairstyles are making us want to switch up our manes!
See article