Micro braids hairstyles to tempt you this season
Searching for inspiring micro braid hairstyles? Images of these looks are flying all over social media, so we've rounded up the best of the best, just for you! 
Tempted to try micro braids hairstyles? Feeling slightly out of the loop and want to know what the latest micro braids trends are? Then you've come to the right place!
Whether you're looking for easy micro braid hairstyles – or are after an entirely new look – there's a plethora of head-turning A-list and Instagram micro braid hairstyles to take your fancy, below.
7 micro braids hairstyles to keep on your radar
Ballerina bun
Think easy micro braid hairstyles don't exist? Then please turn your attention to this gorgeous Swan Lake-approved donut bun, which we spotted on American model Eva Marcille.
Not only is this pretty hairstyle long-lasting, but it also takes seconds to create! Don't believe us? Just check out our tutorial to achieving the donut bun in 4 simple steps, and you'll be amazed at how stylish you can be.
Side-swept braids
When it comes to micro braids hairstyles, simply sweeping your tresses to the side is an effortless way to get your mane red carpet-ready. For inspiration, just take a peek at this stunning side-swept look a la Susan Kelechi Watson, which simply oozes romantic vibes!
Editor's tip: Want to give your strands a luscious sheen? Then spritz your hair with the Toni&Guy Illuminating Hair Perfume to add some shine and leave your braids smelling divine!
Undercut with micro braids
American actress Zoe Kravitz has always been a poster girl for cool micro braid hairstyles. Images of the star have been circulating non-stop as of late, showing the mega-babe sporting a short platinum undercut with mini single plaits. Who knew micro braids could pair so well with an edgy undercut? Well, Zoe clearly did!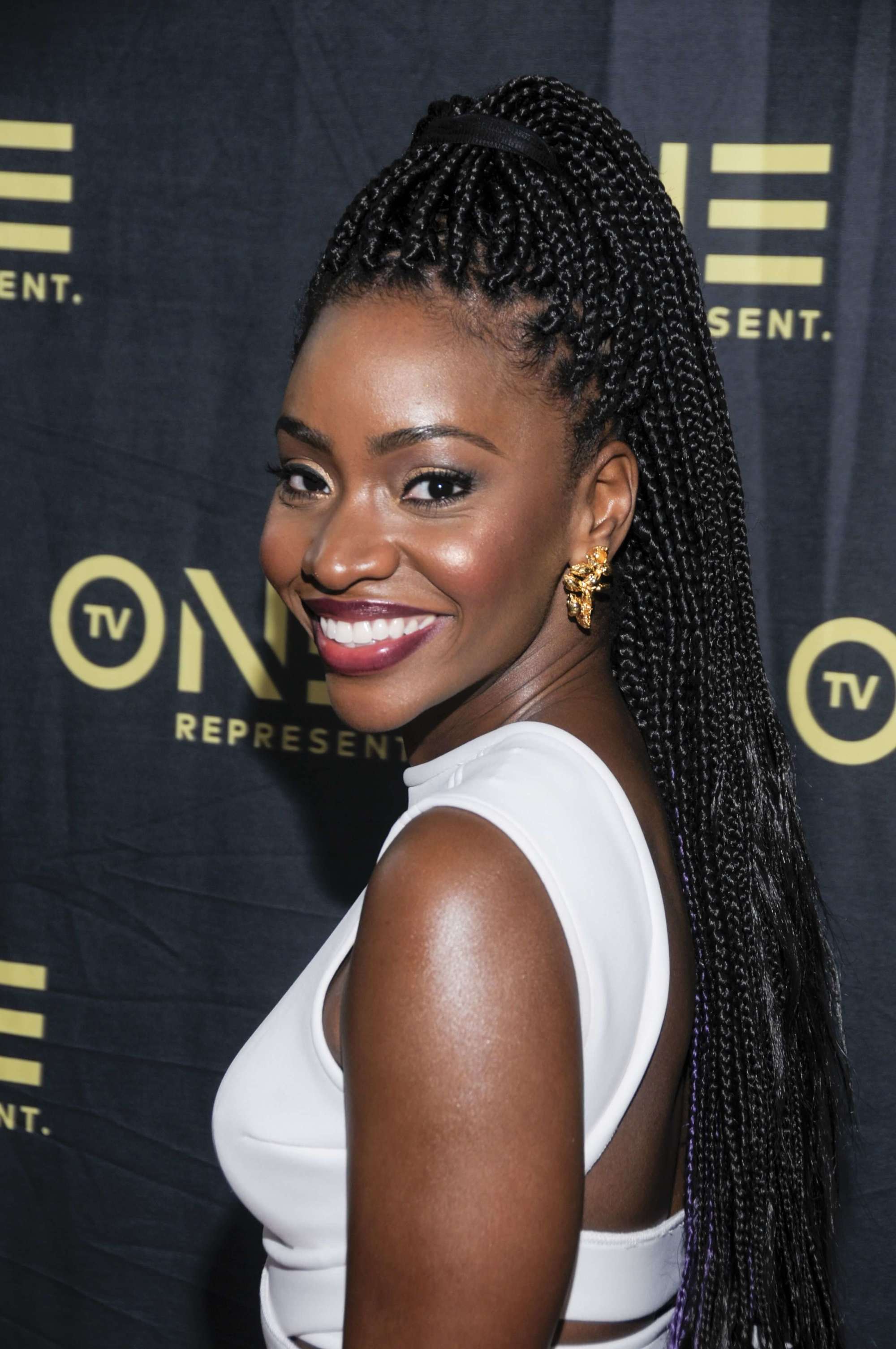 Half-up, half-down hairstyle
There is no denying that half-up, half-down hairstyles are pretty and practical. So if you're looking for easy micro braid hairstyles that'll show off the full length of your braids – and your lovely face shape – try this head-turning look on for size!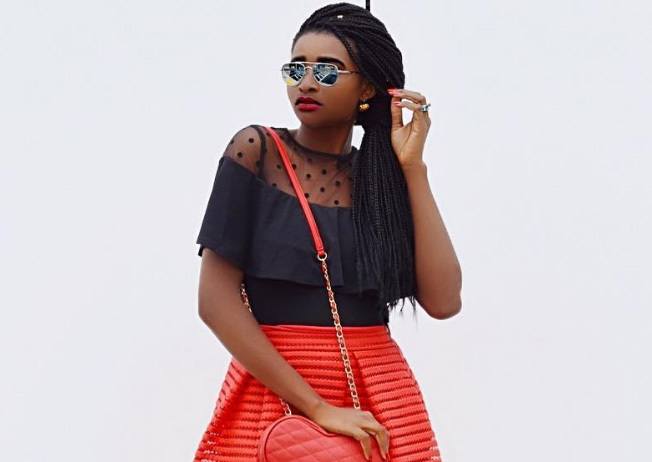 Side-swept ponytail
If you're bored of fashioning your braids into a high or low ponytail, you should consider rocking a side-swept pony, instead! Credit: @thestyleminimalist
This 'do is guaranteed to win you some style points in the hair department. See? Micro braid hairstyles don't need to complicated!
Colourful braids
Looking for festival-worthy micro braid hairstyles? Then we suggest you don't hold back! Go bright and bold with dreamy shades of lilac and pink, or try rocking one of this season's hottest hair colour trends!
No matter what hue you opt for, you can rest assured that the tones will make every strand of your woven 'do burst with a vibrancy like never before. Credit: @studiomucci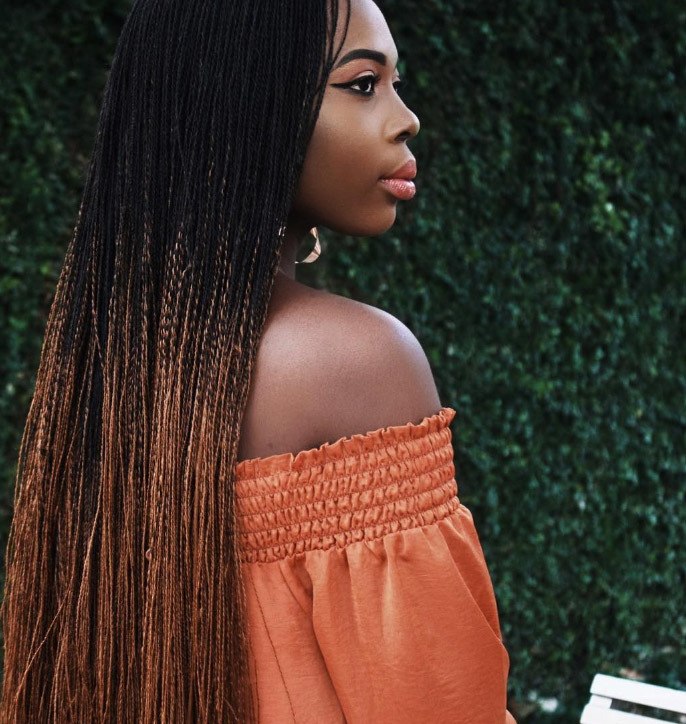 Ombre micro braids
Pastel coloured micro braids hairstyles too bright for your taste? Sounds like you need to consider trying ombre micro braids. Just take this Instagrammer's black and brown ombre hue for example: we love how the colours seamlessy blend through her ultra-lengthy locks, working to add a sun-kissed glow to her overall look. Credit: @lolaomonjaija
Have these micro braids hairstyles got you lusting for more? Then prepare to fall in love with our Braids page, where you can discover more stunning looks, like these box braids that you can create from the comfort of your own home!
Prev Article
Next Article
Gallery
Hot braid hairstyles of 2017: The looks we loved and you will too
It's time to look back to our favourite 2017 braid styles!
See article