8 block braids pictures that'll help you choose your next protective look
These stars are totally making a case for block braids!
Block braids are just another way of describing box braids. that have visible square-shaped sections for each braid. The size of your block sections, whether it be big or small, can help determine the size of your braids as well.
There are so many block braid hairstyles to choose from, and of course, endless ways to wear the look. If you're looking for ideas, you have come to the right place! Read on below to see which we've rounded up as our most sought-after looks.
1. Block braids in a bun
When it comes to block braids hairstyles, take your style cue from Teyonah Parris and you'll slay wherever you go!
In this example, she has gathered up all of her braids into an updo and used a snazzy wrap to hold them all up. Now that's that we call #hairgoals!
2. Long block braids
What's one of the easiest ways to make your block braids look super-sophisticated? By fashioning them into a romantic half-up, half-down hairstyle of course!
As Keri Hilson demonstrates, styling your mane this way makes them look like work of art and really opens up your face. Ooh la la!
Editor's tip: Want to ensure your hair is taken care of while it's in box braids? Then you need to try the Dove Nourishing Care Leave-In Conditioning Spray.
This amazing product will help keep your box braids looking and feeling softer, smoother and more hydrated, all while adding a divine scent. Just another reason to whip them back and forth!
3. Block braids with colour
Have you always wanted to look like a golden goddess? Then you need to start taking style notes from Paloma Ford, who pairs the shade with her block braids and seriously slays.
You get the hue of your dreams, ensure that your strands are protected and a style that is on-trend all year round – there really nothing not to love! So, are you ready to show the world how much fun blondes really have?
4. Jumbo block braids
If you've been paying attention to the runways and red carpets this season, you'll know that ponytail hairstyles are dominating the mane scene. So when we saw Monique Coleman's take on the trend, we couldn't look away!
Exuding tonnes of high-fashion vibes, this gorgeous style is bound to make your mane a great topic of conversation. Check it out if you want to see other ways you rock ponytail block braids!
Editor's tip: Finish off this flirty look with a healthy spritz of the TONI&GUY Iluminating Hair Perfume. Not only will this help add some shine to your look, but it'll also make your hair smell fab!
5. Big block braids in pink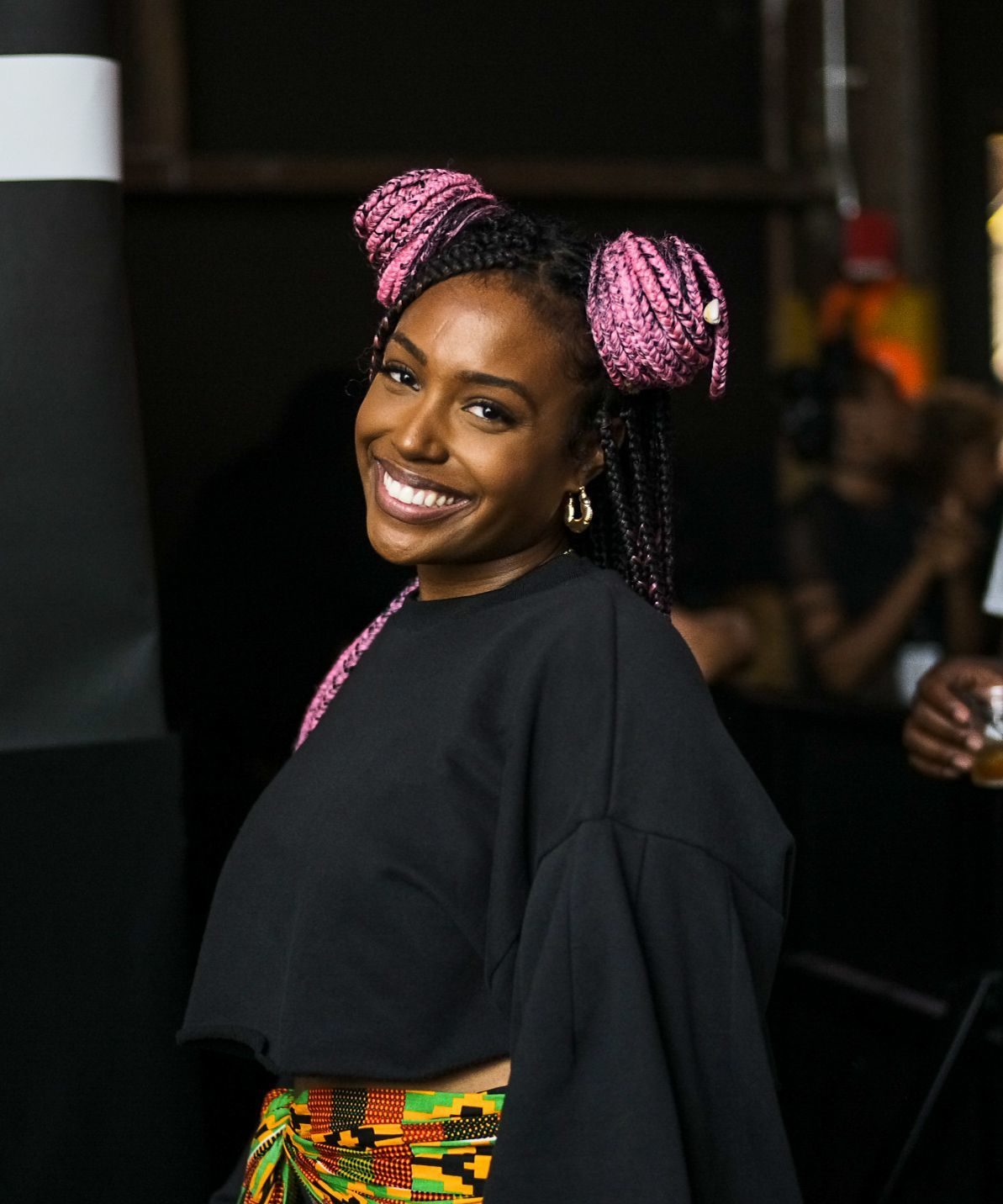 This might become your new favourite way to style your box braids — especially if you're looking for an easy way to get in on the stunning space buns trend!
Idea for the weekend and clubs alike, this half-up, half-down look provides your mane the taming power of an updo, while working to also show off your long tresses. Consider us sold!
6. Accessorised block braids
But the best thing about block braids hairstyles? You can accessorise them, too. Adding a glamorous hair accessory, like Solange has done here, will ensure you steal the spotlight at your next event.
From romantic ribbons to heavenly hair cuffs, sprucing up your box braids will be as easy as 1-2-3!
7. Undone, wavy block braids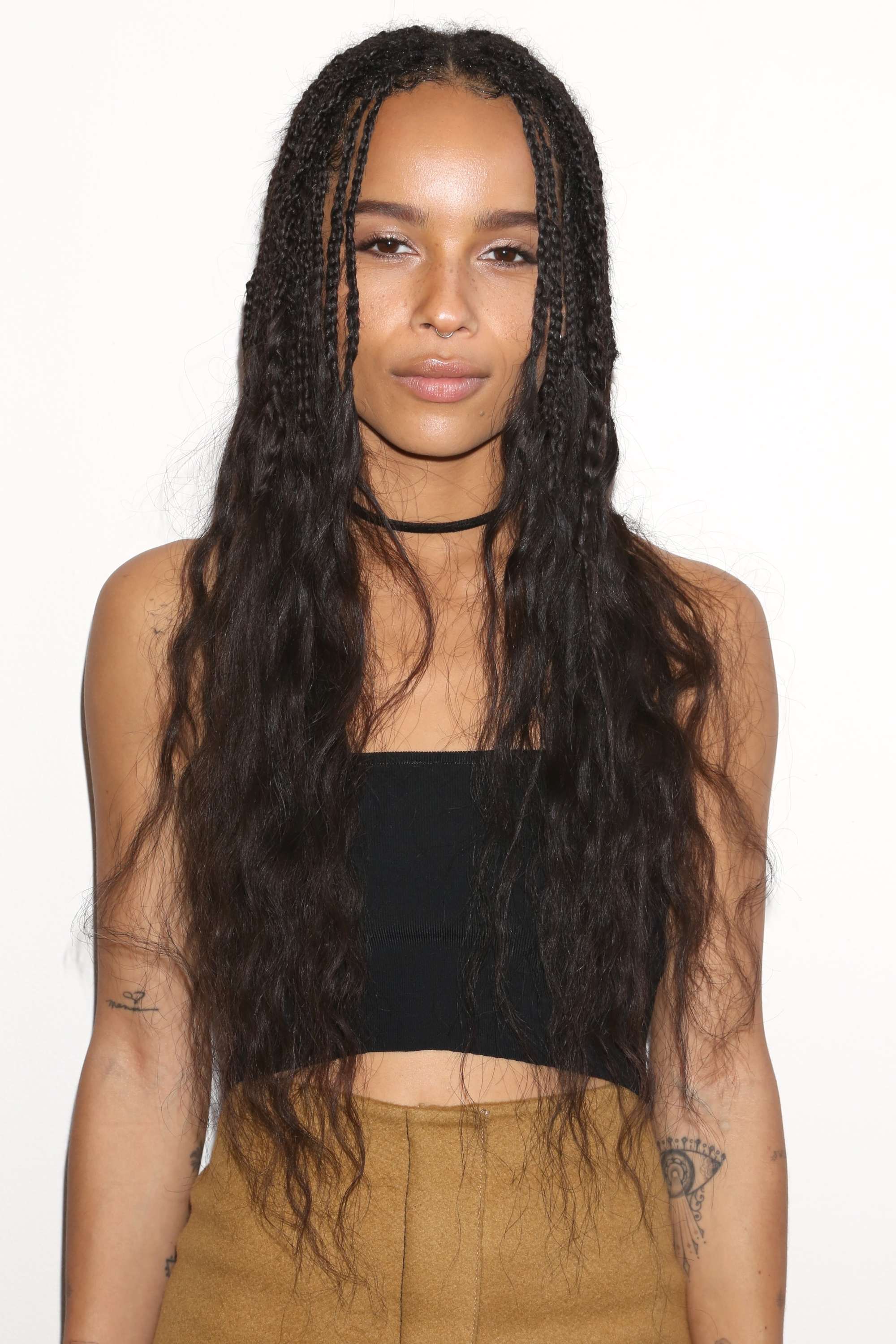 Let's face it, Zoe Kravitz' braid game is always on-point — and this example is certainly no exception.
We particularly love how her micro block braids are left undone and wavy, making for an effortless, boho-worthy look. Oh Zoe, we wish we had your beachy mane!
8. Block braids bob
Bored of long block braids hairstyles? While we do adore Rapunzel-worthy plaits, we really think shorter styles are drop dead gorgeous! Don't believe us? Well, this picture of Kamaiyah is here to convince you otherwise.
As you can see, Kamaiyah is rocking mid-length box braids that have a stylish brown ombre effect done on them, but the star of the show is definitely the A-line cut. Pretty neat, right?
Adored all of these block braids hairstyles? Then don't forget to head over to our Braids page, where you can see which braided hairstyles we're currently living for!
Prev Article
Next Article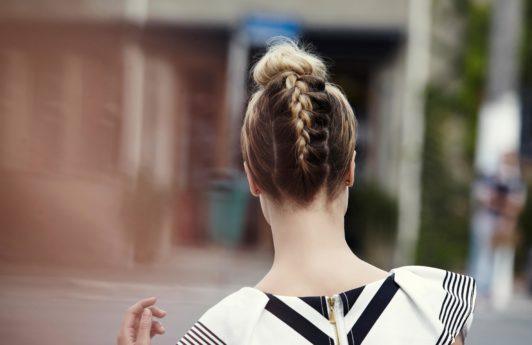 Tutorial
Get an Upside-down French Braid in 5 Easy Steps
It's all 'business in the front, party in the back' with this upside down French braid bun!
See article