15 Types of African Hair Braiding Trending in 2023
Looking for an easy and protective way to change up your hairstyle? Then you should give African hair braiding some serious consideration. Black braided hairstyles are incredibly versatile and can be traced back to 3500 BC. Hair braiding has always been popular with women, however, men with long hair are often spotted wearing braided styles.
African hair braiding can vary in size and shape and has often been used to identify various tribes. Recently we have seen braids having a fashionable revival, and with notable celebs making these styles their go-to, now's the perfect time to try them out!
Not sure where to begin or which type to go for? Fear not: We've created a helpful little guide that features different types of African braids, so you can brush up on your styling know-how.
Whether you're tempted to rock tried-and-trusted box braids or faux 'locs, scroll down to see the African hair braiding styles that'll put you on top of the mane game this year!
Box braids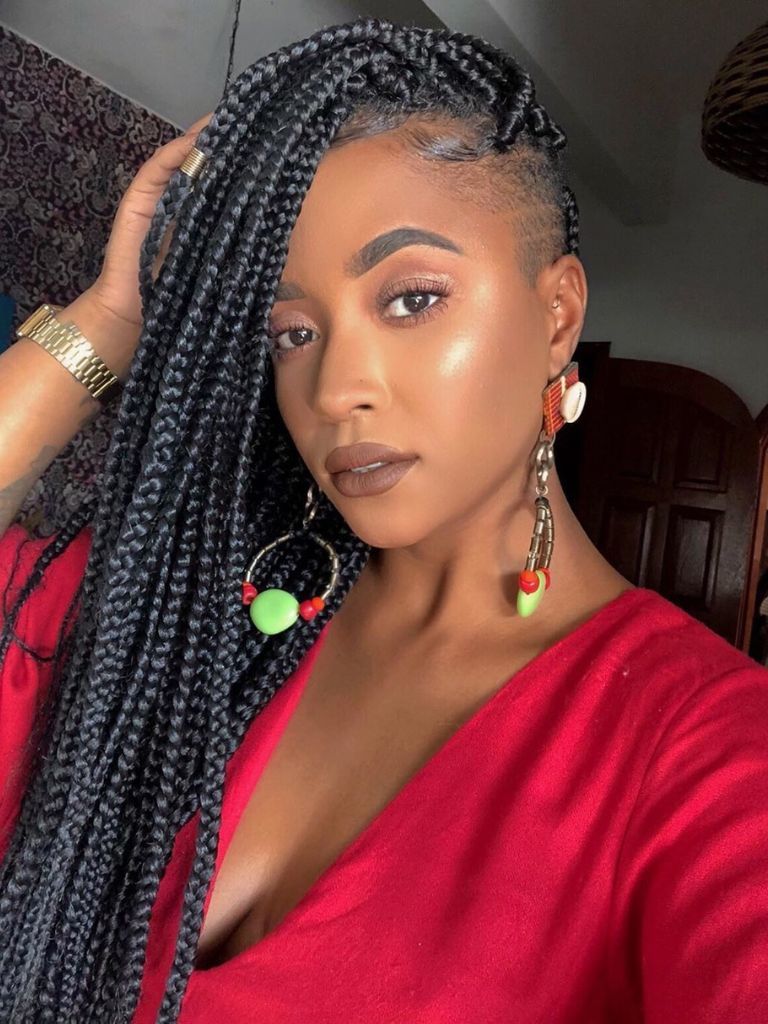 When it comes to iconic black braided hairstyles, Poetic Justice-inspired box braids are the most coveted. Wondering why? Well, they keep your natural tresses protected and are also a versatile, refreshing way to wear your hair. What more could a girl want?!
Editor's tip: Get your strands ready for braiding with the SheaMoisture Miracle Hair Styler Leave-In Treatment. Its formula guarantees soft, silky and tangle-free tresses, ready to be styled however you want!
Micro braids
Unlike box braids which are bigger in size, micro braids are much smaller (hence their name) and require a lot of patience. They can take several hours or more to create, depending on how much hair you have and how long you want them.
But regardless of the time taken to weave, we think the results are totally worth it! Need proof? Just take a look above!
Cornrows
Having been a favourite braiding style with the All Things Hair team for some time now, we were overjoyed to see that cornrows are finally getting the fashionable recognition they deserve on the runway! While they are often referred to as boxer braids, you may be surprised to learn cornrows date back to ancient Egyptian times (yes, really!).
So, if you're looking for African hair braiding styles that won't take up your time at all, keep this easy braided hairstyle on your style radar.
Twists
Want to know the differences between Senegalese, Marley and Nubian twists? The main differences with these African hair braiding styles lie in their varying sizes and the types of hair used to create them. However, all of them are equally created with the 2-strand twisting method.
Twists may have one less strand of hair to work with, but they are just as beautiful as any braid! We particularly love this braid queen's Marley twists and the natural-looking kinky finish. So, if you're a naturalista in dire need of change, you know what to do!
If you twist your hair at home, make sure you use the TRESemmé Keratin Smooth Shine Oil to get rid of any flyaways and frizziness before you style.
Faux locs
Love the look of dreadlocks but can't picture yourself going through the long process to get them? Then faux locs are your next best option! This protective hairstyle is installed with hair extensions that cleverly resemble dreads, just without the commitment! And we're sure you'll agree, they look utterly mesmerising and (super convincing too).
Crochet braids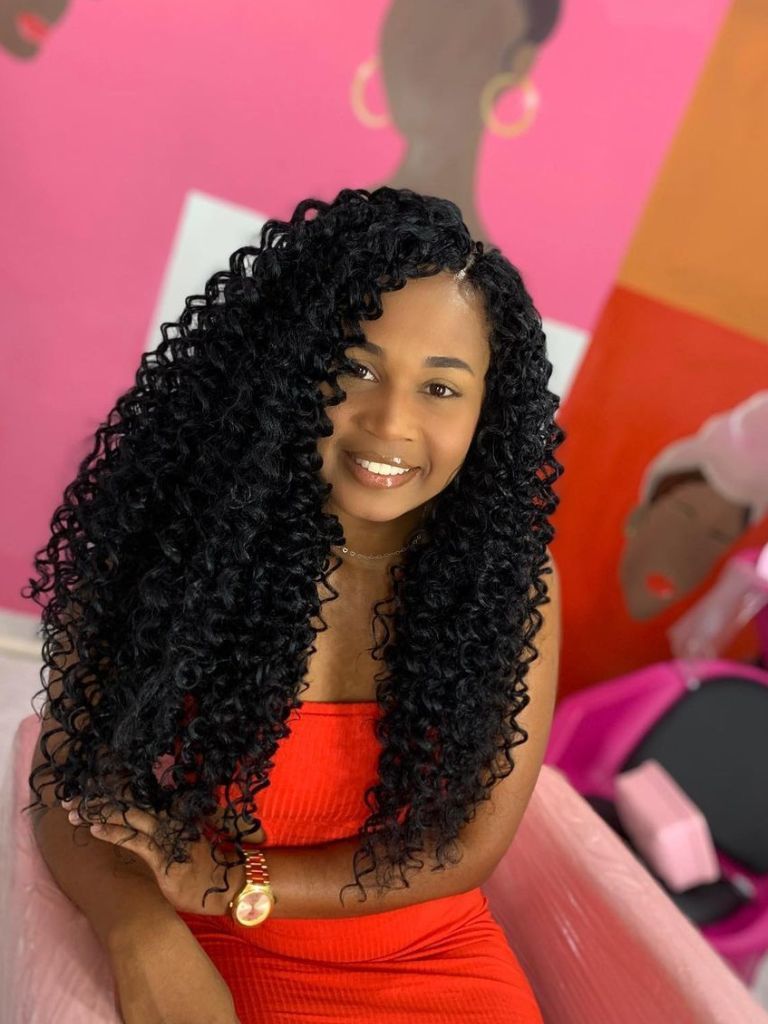 You may be surprised to learn that crochet braids aren't strictly an African hair braiding style. Crochet braids actually refer to the method of crocheting hair extensions into pre-cornrowed hair. This fast method is favoured by hairstyle chameleons, who love to hop from voluminous curly to straight hairstyles. Quick and chic? Sign us up!
Editor's tip: Want to get one of the African hair braiding styles we've mentioned above? Then you'll need to prep your mane with the SheaMoisture Manuka Honey & Mafura Oil Intensive Hydration Shampoo, as the hydrating formula helps to cleanse and nourish frizz-prone natural hair.
Golden blonde braids
We are obsessed with this two-tone hue, especially on long box braids. Take your blonde braids to the next level with a side shave, it will give your style the right amount of edginess to make heads turn!
Platinum blonde braids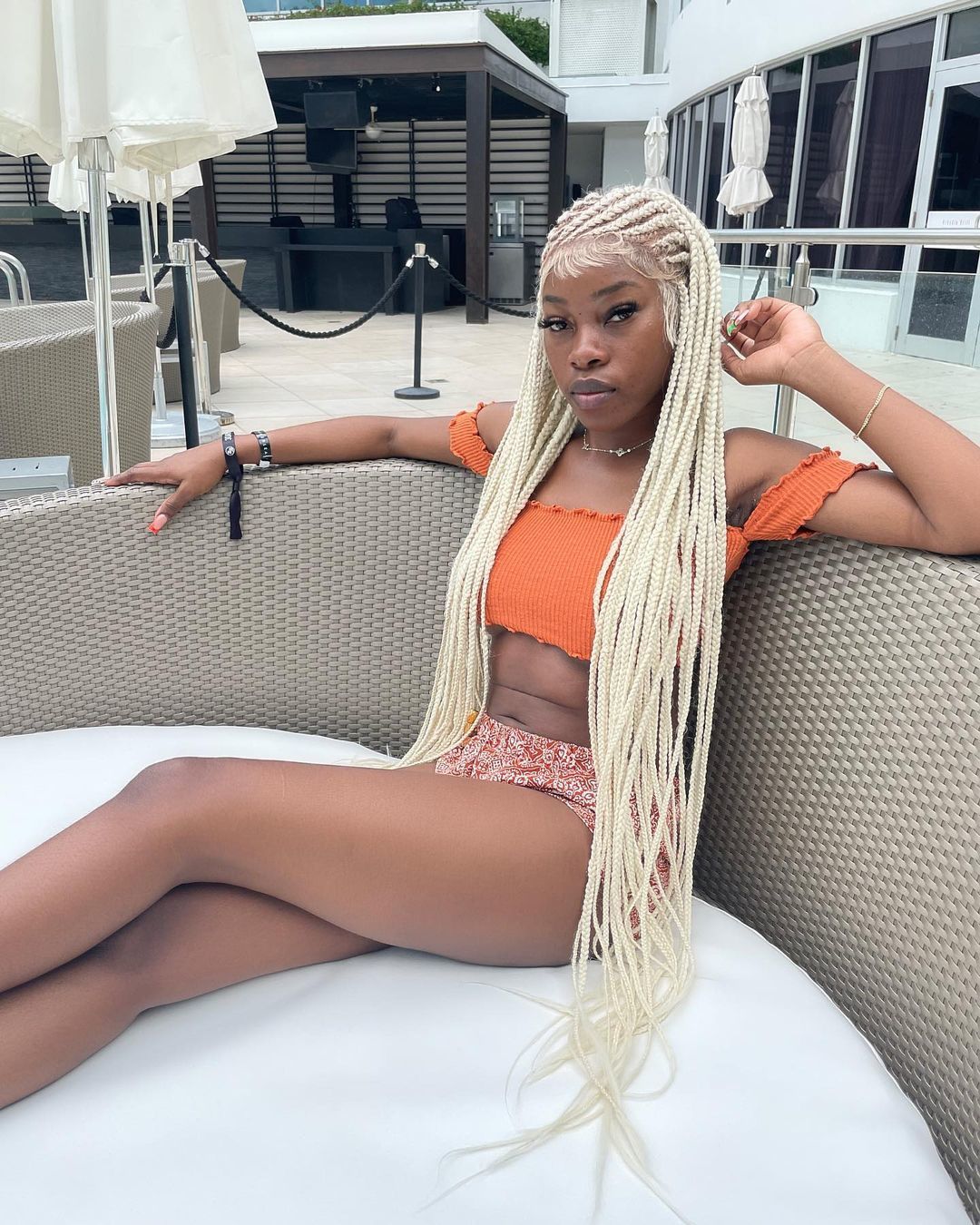 Make the ultimate impact by rocking platinum blonde braids! Platinum and blonde are officially the shades of summer, so why not add some creativity to your braiding with this striking colour? Plus it's approved by celebrities like Megan Thee Stallion, Teyana Taylor and Solange.
Senegalese twists
This hairstyle is also known as rope twists and it's a great way to give your heat-styled hair a break. Plus, it's not only utilitarian but a real chic choice! You can create this style at home or at the salon, using strands of Kanekalon hair or Marley hair as you twist.
Senegalese half-up twists
Give your Senegalese twists with this stylish updo. Worn down or in a half-up, you'll be the best-tressed in any room with Senegalese twists.
Side-parted box braids
Your braids, you decide where you part them! But if you're a centre-parted devotee looking for a quick and easy style update, try switching it up with a side parting.
Kinky twists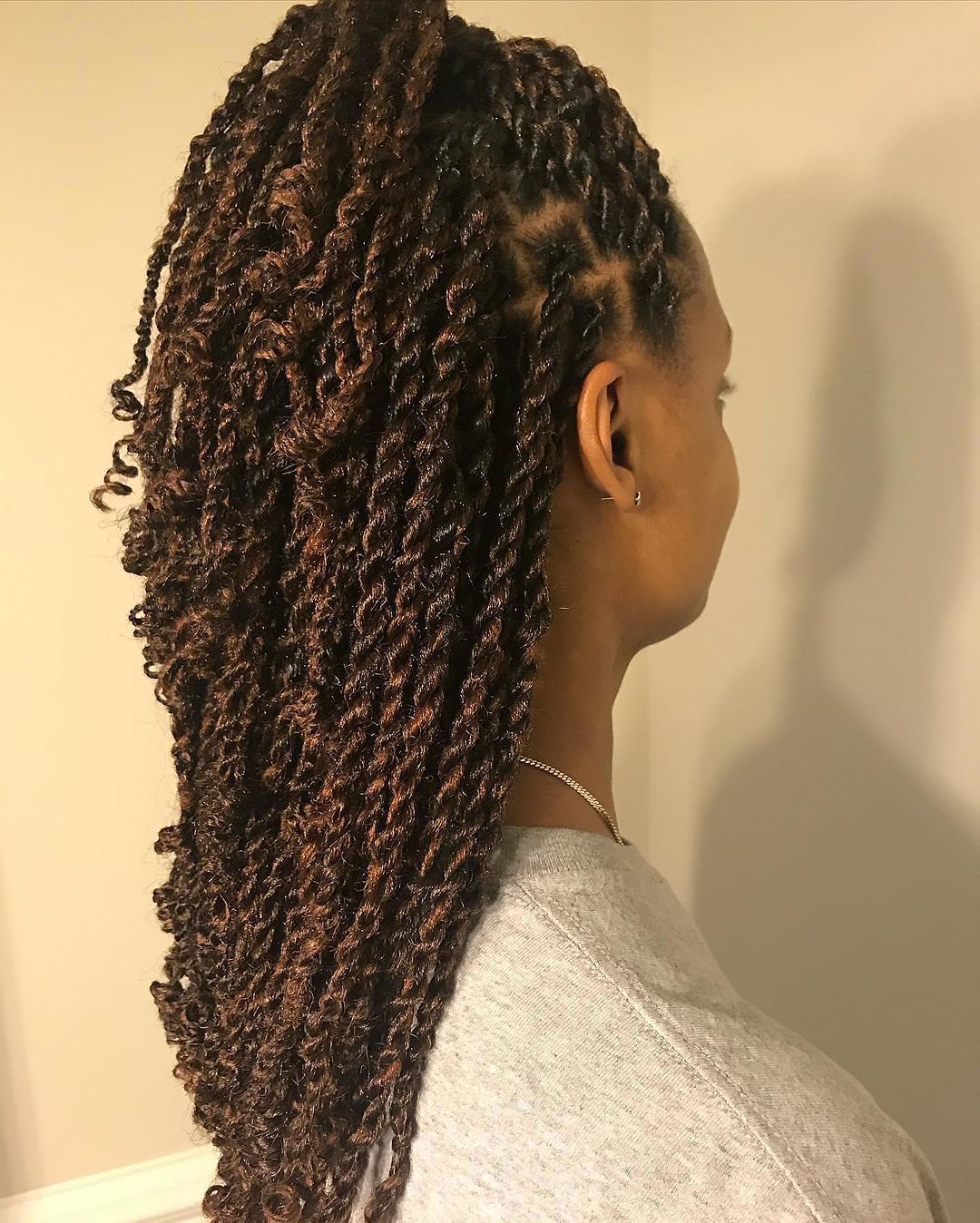 Looking for an African hair braiding style that's safe and cool? Then try kinky twists! Although they're not as edgy as other protective hairstyles, kinky twists are elegant and easy to maintain. What's more, the curly ends let you show your natural hair in all its beauty.
Goddess Braids
Channel your inner goddess with this fantastic braiding hairstyle. Goddess braids are a spin on box braids, where you'll notice curly strands either throughout the braids or at the end. Brace yourself as these braids can take up to one day to be installed but it's so worth it!
Zigzag braids
Add some art to your braids with this gorgeous zigzag hairstyle! The top of your mane becomes a canvas for stylish geometric shapes.
Ghana braids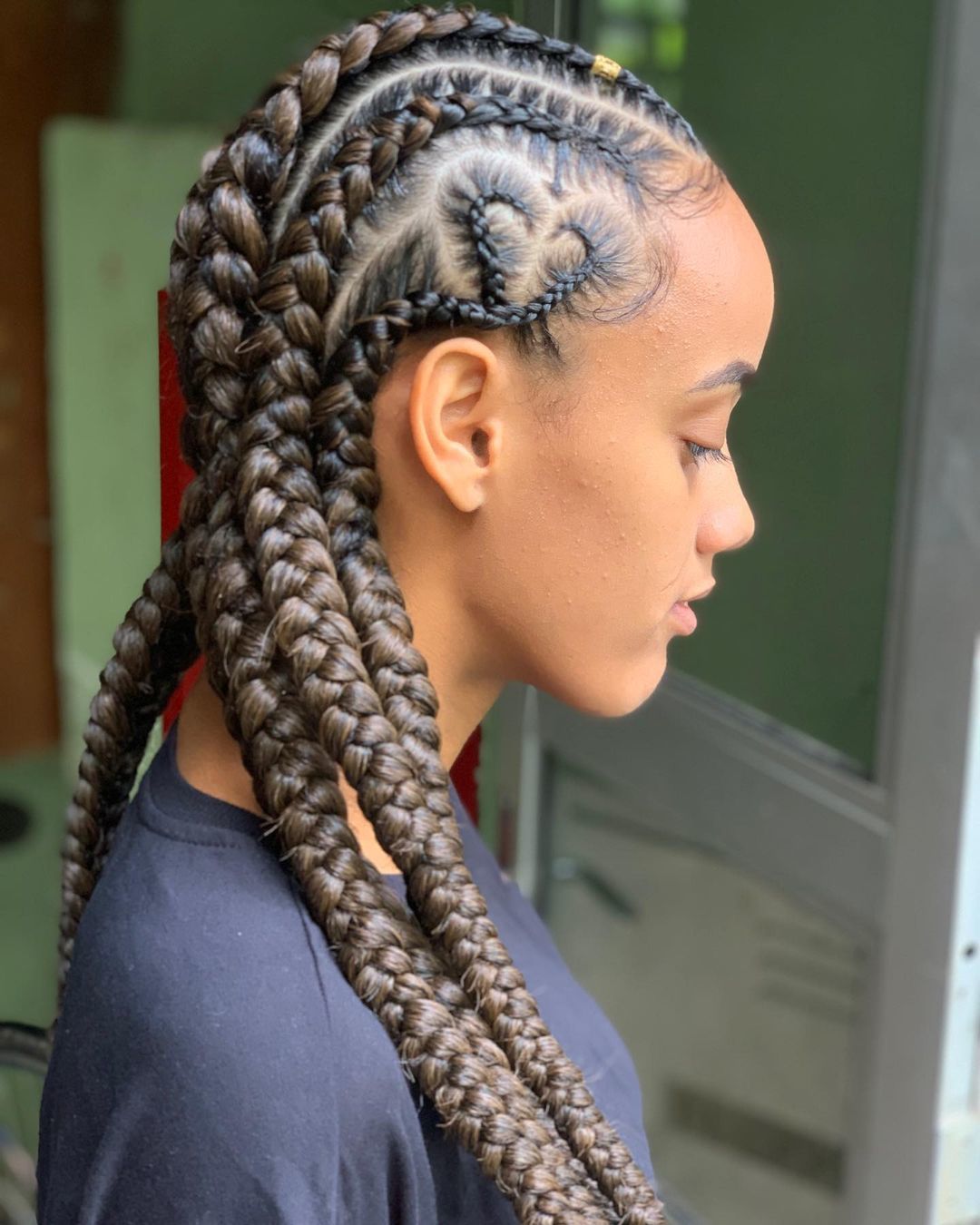 Ghana braids are a must-try! They go straight back from the forehead and they're often referred to as invisible cornrows, but they're way thicker due to extensions. They can be worn in many ways so choose this style if you get bored easily.
Prev Article
Next Article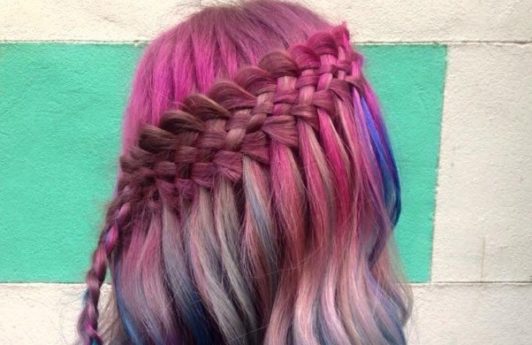 Gallery
Bored of Regular Braids? Try a Waterfall Hairstyle This Season
Update your mane game with a waterfall hairstyle.
See article