15 Flattering Weave Hairstyles for Black Women
Bored of your natural hair? Practically pulling out your box braids in frustration? Honey, we feel you. But instead of falling into an endless style rut, we suggest taking a peek at these Instagram-approved weave hairstyles we found glowing up our feeds.
From curly weave hair looks to sophisticated short weave styles, there's bound to be a 'do you'll fall in love with! We can't wait to see what you go for…
1. Straight weave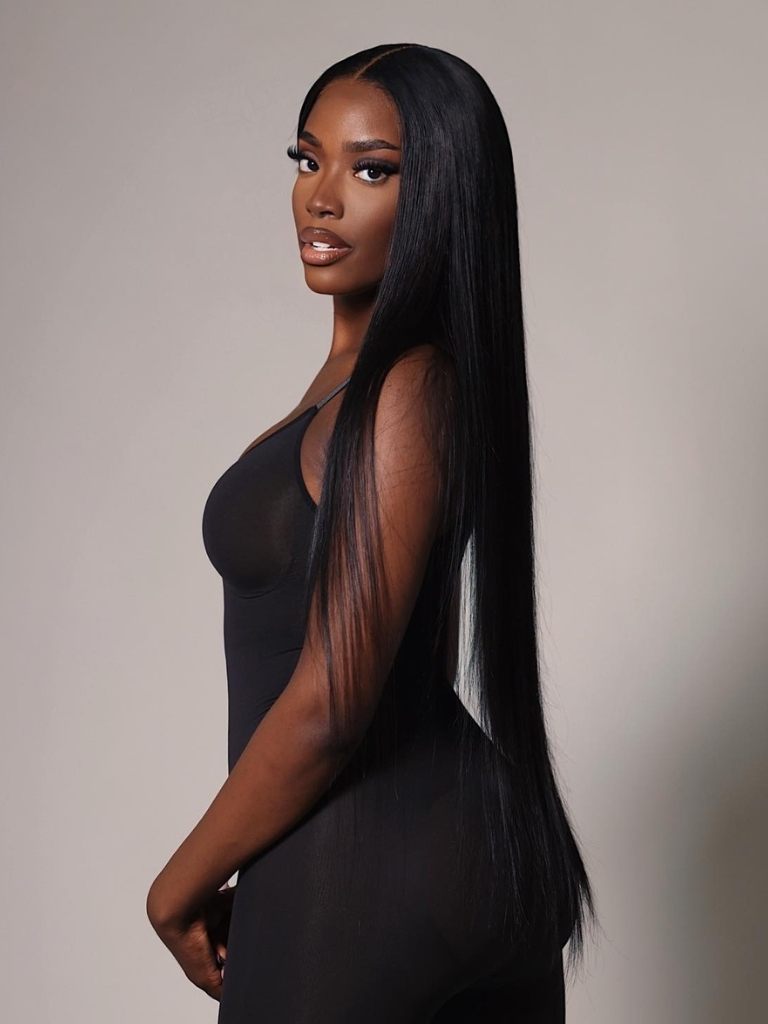 If you've always wondered what you'd look like with straight hair, but don't want to have to get an extensive chemical treatment done, a straight weave is the exactly what you need to up your mane game.
Editor's tip: Straight weave hairstyles like this one look their best with the help of a shine oil. Our must-have? The TRESemmé Keratin Smooth Shine Oil which will help give your mane a star-worthy shine.
2. Short sleek weave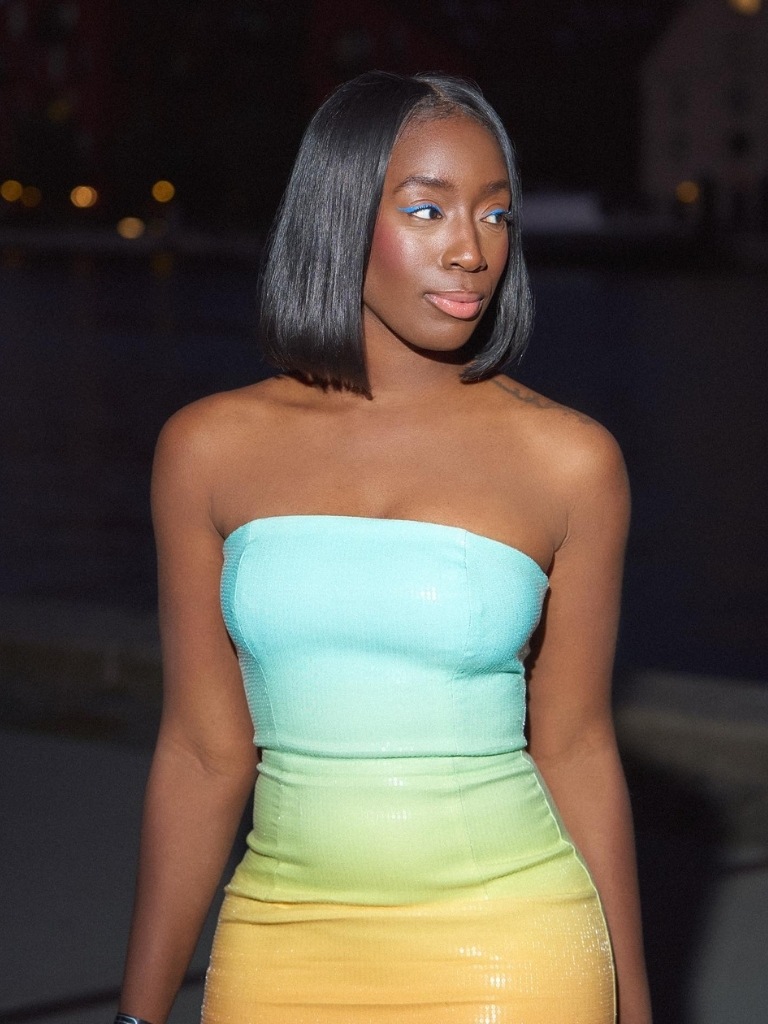 If anyone's going to show you how to pull off short weave styles, it's this lovely Instagram star.
Not only is her blunt cut bob totally in tune with the short haircut trends we've been seeing everywhere, but it also works with this season's staple accessories: the beret and micro sunglasses.
3. Weave + bangs
2023 is your year to be fierce, so dive in with this fringe hairstyle. Choose a fringe style that suits your face type (and personality) – micro bangs if you're feeling bold or curtain bangs if you prefer something more low maintenance.
4. Loose curls
It's not all about straight weave hairstyles in 2023, as curly hair weave looks are also on the rise and destined for those who crave texture.
Editor's tip: What's the secret behind most curly weave styles? The TRESemmé Curl Definition Mousse.
Scrunch a few pumps of this in damp hair and then either blowdry or allow to air dry, before running your fingers through your mane to give it that tousled finish.
5. Hollywood curls
A romantic curly hair weave like this will have everyone convinced you just stepped out of an old Hollywood movie. Just don't blame us when Hollywood does start calling!
6. Afro curls
Never seen or heard of afro curly weave styles? Then take a good long look at this beauty's mane.
This bouncy, beautiful weave look is perfect for anyone after a voluminous style that'll leave a lasting impression.
7. Cool girl waves
If the previous weave hairstyles weren't enough to inspire you to try them, then this next wavy look surely will. It's textured, it's sexy, and it's bound to make you feel like an off-duty model.
8. Short curls with a fringe
This beauty slays with this tousled curly bob, and you can too!
9. Pink weave
We've had a bunch of fabulous hair looks take over our feeds lately, but the hands down coolest trend to have hit the social sphere is pink hair. And guess what? With weave hair extensions, you can get the look without worrying about any damage.
10. Soft waves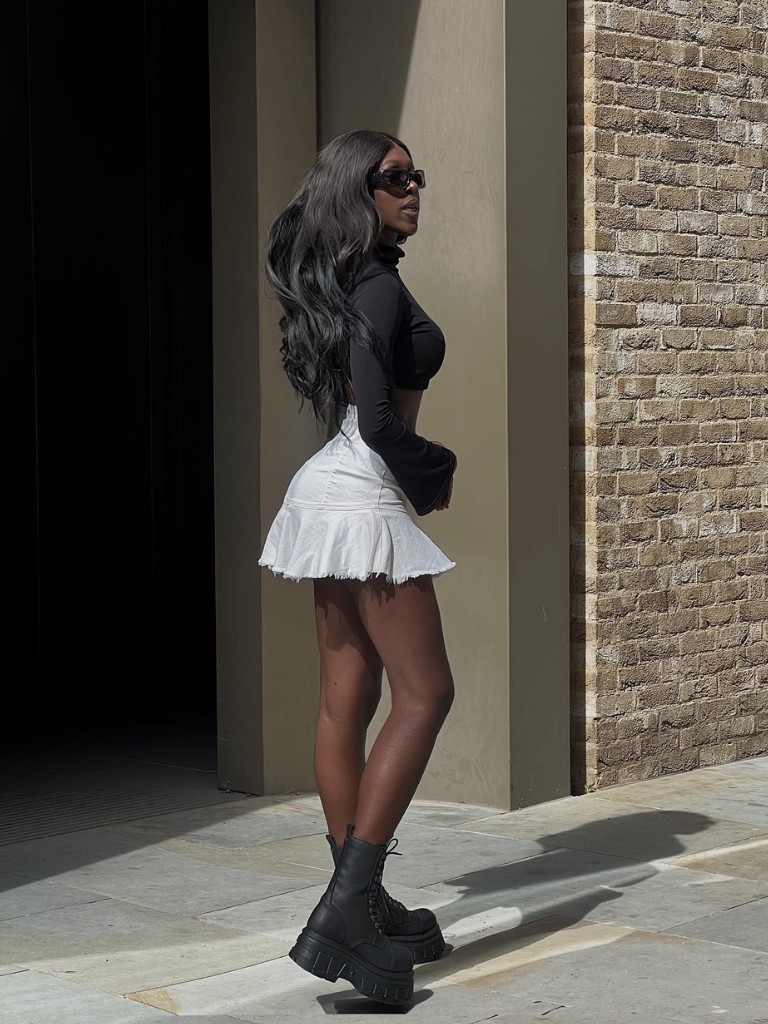 You can never go wrong with effortless soft waves. And with a weave, you can get all the length and volume that you're after to enhance this timeless look.
11. Braided weave
On holiday? There's nothing nicer than getting your hair out of your face and in a braid. With a weave, you can create a long, thick plait that's both cute and low maintenance!
12. Curly ponytail
We love this curly weave tied into a gorgeous long ponytail. To give your locks some extra lustre, reach for a leave-in treatment like the SheaMoisture Coconut & Hibiscus Curl Enhancer Smoothie that reduces frizz and helps add definition to your curls.
13. Caramel highlights
Caramel highlights are universally flattering. The best thing about a weave is that you can use heat on it, guilt-free. Some soft waves on your caramel-tinted locks will make them stand out more.
14. Platinum weave
If you're feeling adventurous, a long, shiny, Kardashian-inspired platinum weave could be just what you need to switch up your look. Make sure you run some shine oil through your lengths for a smooth, liquid hair texture.
15. Long curls
Want to enhance your natural locks? A weave can add extra volume and length to your curls, making them more versatile and ready to style however you like – in a braid, an updo, a ponytail… the options are endless.
Prev Article
Next Article
Article
Blac Chyna debuts faux blonde dreadlocks on Instagram!
Blac Chyna becomes a blonde (dreadlocked) bombshell!
See article