25 beautiful black hairstyles you'll never tire of
It's time to give your hair a new lease on life with these beautiful black hairstyles!
Are you on the hunt for new and exciting black hairstyles to spruce up your look? Well, you've come to the right place. It just so happens, we've gathered our favourite 'dos that'll help refresh your mane in an instant.
No matter your styling abilities, hair length or texture, our list includes easy, protective and practical natural hairstyles that'll look great on you.
25 black hairstyles to up your mane game
1. Goddess halo braid
Black hairstyles like this romantic, goddess halo braid, are in vogue and perfect for anyone looking to make a statement.
Can't wait to style your natural hair into this 'do? Our tutorial with influencer Mini Marley will show you how to create a similar look at home.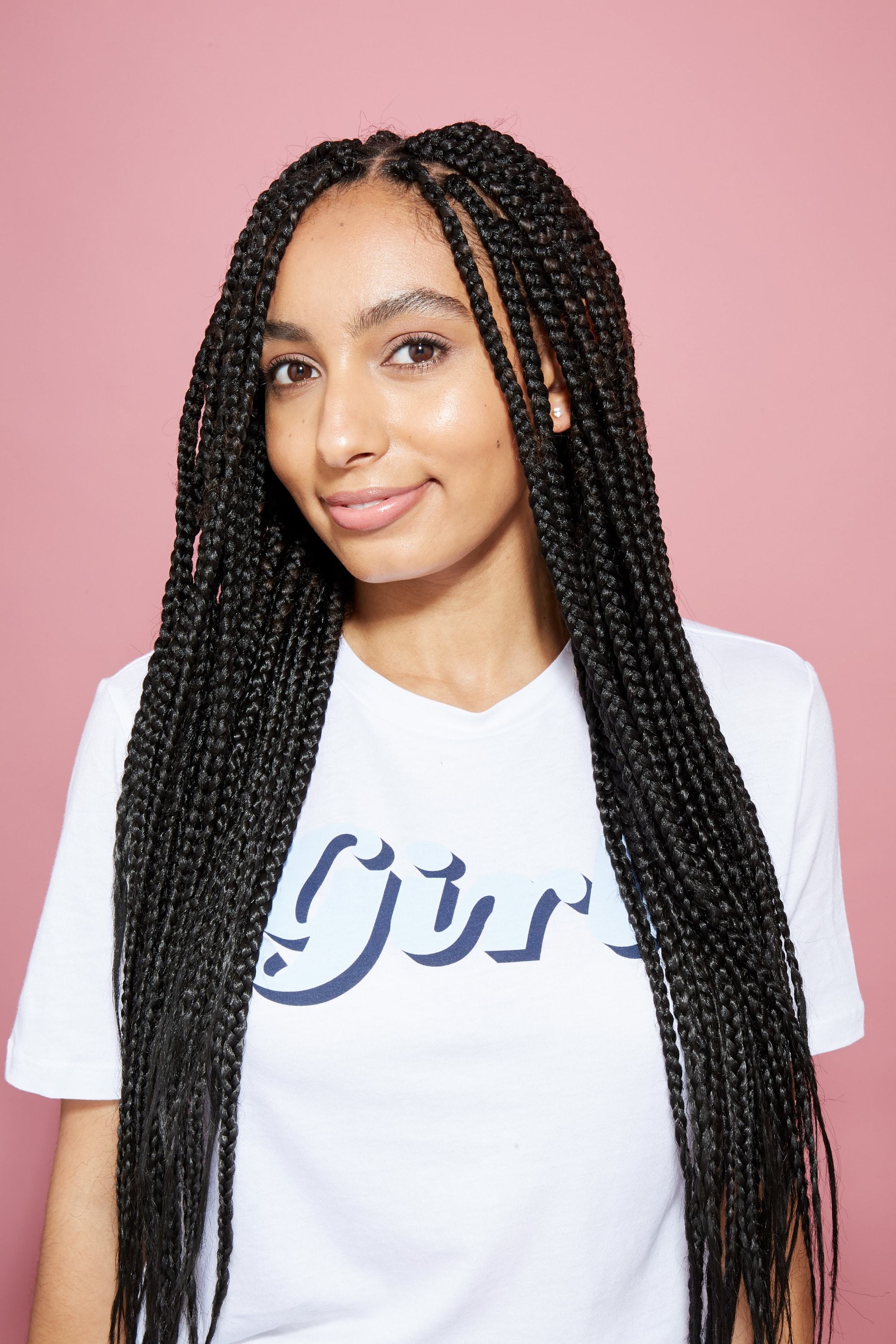 2. Box braids
You can't talk about hairstyles for black women without mentioning box braids!
This braided 'do is a great option if you easily grow restless of the same long-lasting protective hairstyles – because it offers you the chance to play with length and colour, without causing any damage to your mane.
It works on a variety of hair types (be it natural black hair or relaxed hair), which is what makes it so popular.
3.  Box braids bun
The best part? Whether you style your box braids into a pretty updo, half-up style or rock them down; you'll look flawless.
Up next: How to do box braids yourself (with video!).
Editor's tip: Protective black hairstyles look their best when they're moisturised. So, do make sure to have a trusty leave-in conditioning spray at hand!
Our fave? The TRESemmé Botanique Nourish & Replenish Hydrating Mist, which is enriched with coconut milk and aloe vera (both known for their nourishing properties).
4. Box twists
Now, you may be thinking box braids are the only natural hair style you can opt for – but that couldn't be further from reality! Just one look at Brandy's mane will make you want to know more about box twists.
5. Faux locs
Can't muster up the courage to get dreadlocks done? Then faux locs will certainly be of interest to you, because they cleverly resemble the look of dreadlocks, just without any of the commitment.
6. Cornrow pigtails
It seems like everyone is wearing – or at least talking about – cornrow pigtails these days!
If you're not sure what we're talking about, you might know this style by its other designation: boxer braids. And as the name suggests, it's a great look to rock while you workout, too.
7.  Straight back cornrows
What's important to black women? Hairstyles that can stylishly keep their natural hair protected and also work for any occasion. Enter: straight back cornrows.
8. Cornrow bun
Here's an easy way to make your cornrows party-ready: fashion them into this braided bun. And we just love how this beaut has dressed up her natural hair with golden thread. Talk about #Hairgoals!
Editor's tip: The secret to perfectly braiding natural hair styles? Hair oil, of course!
To give your natural haira glossy and frizz-free finish, apply a few drops of the Dove Advanced Hair Series Pure Care Dry Oil Nourishing Treatment through your strands.
9. Braided ponytail
Looking for quick hairstyles for black women? This fuss-free, side braided ponytail has got you covered. You really can't go wrong with adding it to your work week hair routine.
10. Halo twist
If you struggle with weaving black hairstyles, you'll love this halo twist. This style is composed of one large flat twist around the head which gives this dreamy halo effect.
11. Twist out
We think it's high time you learned how to do the perfect twist-out! And guess what? Our favourite US vlogger Breanna (AKA MiniMarley) will show you how to get the look in the jiffy.
Psst… If you prefer doing a braid out, don't worry, our tutorial will make it a breeze.
12. Afro with flowers
Who says flowers were just for festivals? Even if you're sporting a TWA (a teenie weenie afro), you can totally pair it with some fun flowers to amp up those boho vibes.
13. Pineapple updo
This pineapple updo is great for days when you want to be a #girlboss but still want to show off your pretty coils.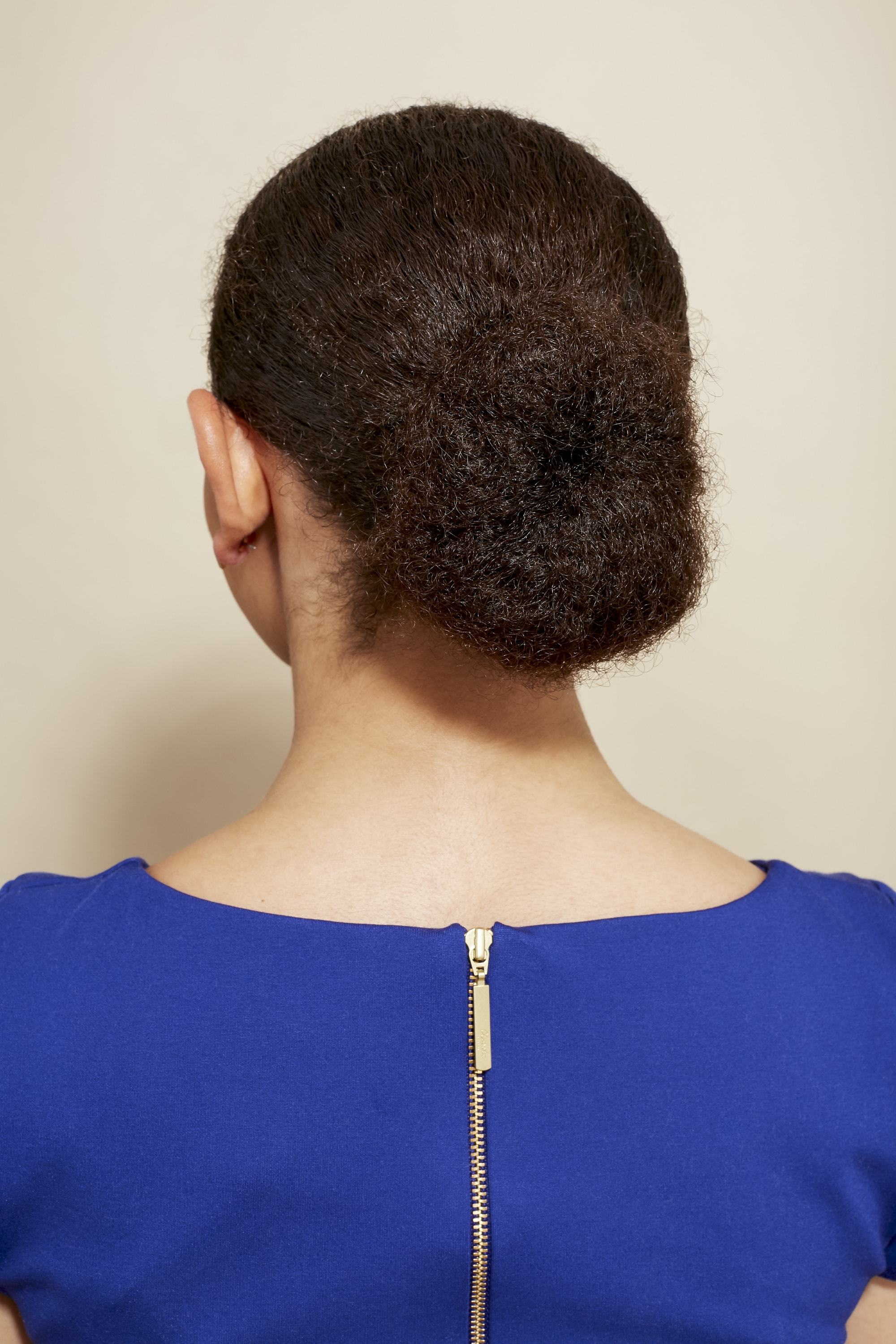 14. Low donut bun
When you style your hair into an elegant low donut bun, you'll instantly get a polished, low manipulation style that is perfect for interviews and beyond.
15. Sleek bun
Looking for black hairstyles for relaxed hair? You'll be happy to know that a sleek bun works for pretty much every hair length and texture, which Cindy Bruna stylishly demonstrates.
Editor's tip: To lay down your baby hairs and make your natural black hair looks on-point, you'll need some hair gel.
The VO5 Wet Look Styling Gel is a great one to try if you're after a gel that has long-lasting hold with a chic, wet-look finish.
16. Croissant bun
We love French girl hair trends! And, when we heard that the croissant bun (AKA a Gibson tuck) was taking over on the catwalk, we couldn't help but fall in love with this natural hair take on the 'do.
17. 'Frohawk
Attention, black women! Hairstyles that have a rocker-girl edge do exist — take this fierce 'frohawk, for example.
With this natural faux hawk, you're literally giving yourself a completely new hairdo without any shaving or cutting involved (phew!).
18. Space buns
Once you've tried space buns, you'll want to keep on them rocking them (just ask Janelle Monáe!).
Worried you'll grow tired of this style? Or, any other of the natural hair styles mentioned, above? Incorporating hair accessories into them will instantly help you beat your hair boredom.
19. Bantu knots
Rihanna wearing bantu knots on the cover of i-D Magazine probably had a thing or two to do with the steady rise of bantu knots. And to be honest, we're not surprised that this popular '90s natural black hair look is back.
It does a great job of keeping the ends of your hair safely tucked in and leaves you with an awesome twist-out once you take it out.
Up next: How to create bold bantu knots.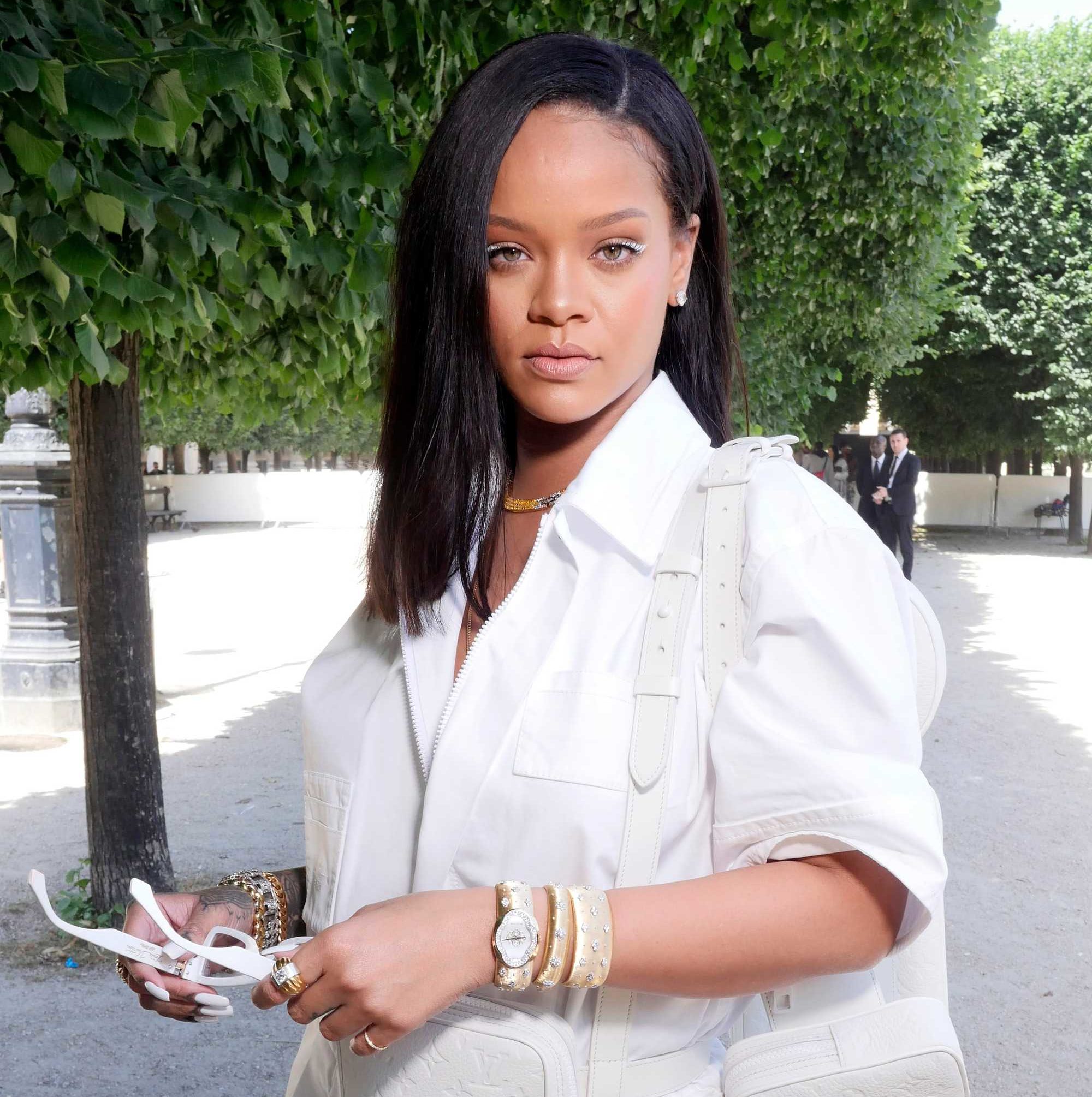 20. Straight weave
Speaking of Rihanna, can we take time to appreciate one of her many straight black haircuts? While we've already accepted we can't be her, one things for sure: we can copy her mane look to a T.
How? By getting inspired by these chic weave hairstyles for black women.
21. Curly weave
If you've been crushing on curly hairstyles, seeing how singer Normani styled her curly weave into a half-up, half-down pony for the red carpet, will make you want to take the plunge.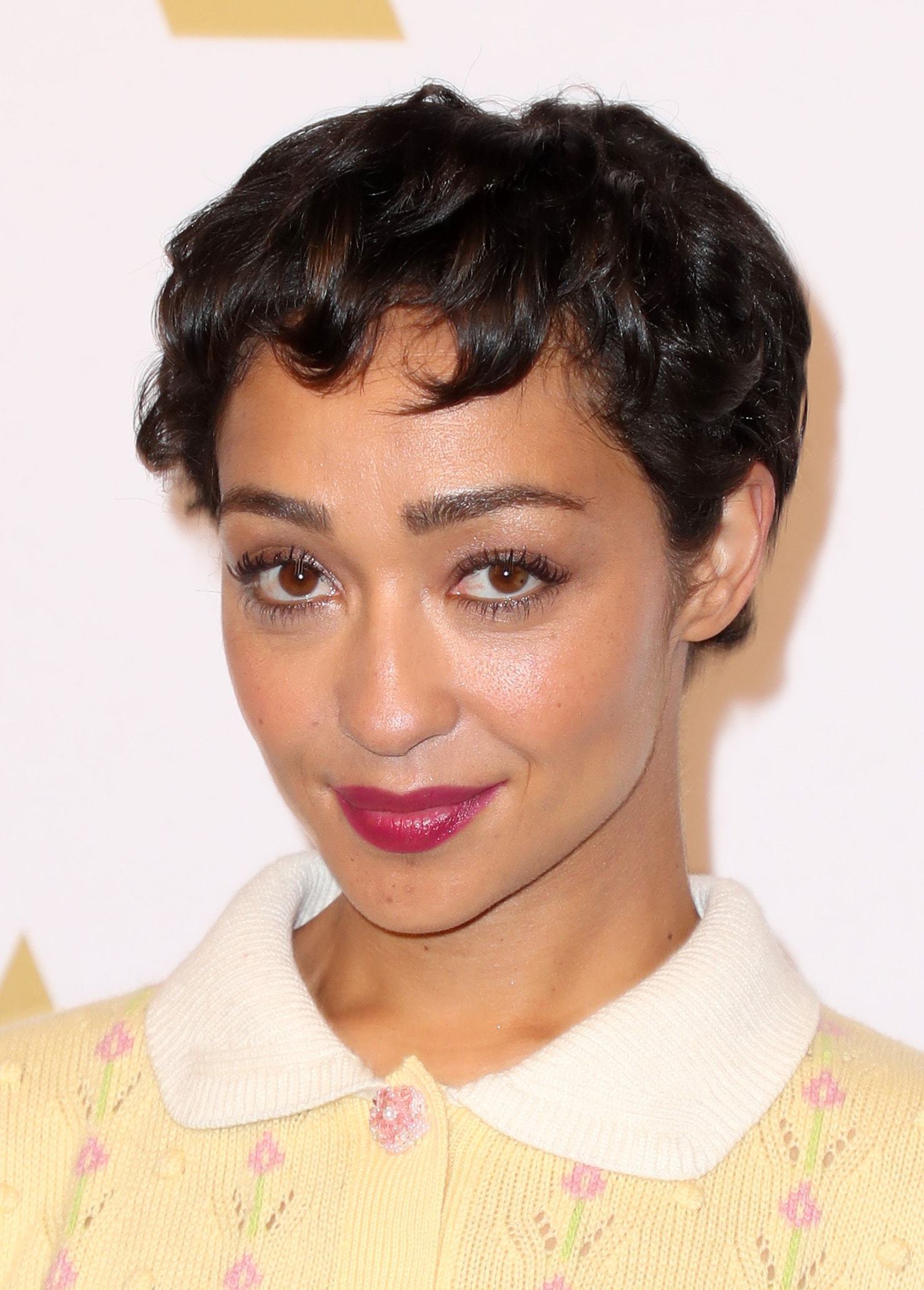 22. Short pixie
While we do adore long, natural hair styles, we do also think that short black hairstyles like this cute pixie cut, pack a stylish punch. Thanks for the inspo, Ruth Negga!
23. Box cut
This year, classic men's black haircuts are being rocked by women. Need proof? Just take a look at how Maria Borges rocks her natural hair in a box cut and then you'll understand what we mean — cool, right?
24. Colourful undercut
If you've been looking for statement-making black haircuts, we've got just the thing: a colourful, short afro, complete with a shaved undercut.
Now all you have to do is decide which colour you'll choose to show off your undercut!
25. Wavy bob
Looking for black wavy hairstyles? Bob styles are the way forward. And, since they've been topping the mane charts, you can't go wrong with giving them a go.
What we adore the most about Taraji P. Henson's A-line cut is the fact it flatters her face shape and looks beach-worthy.
Up next: 5 black hair bobs to try.
Prev Article
Next Article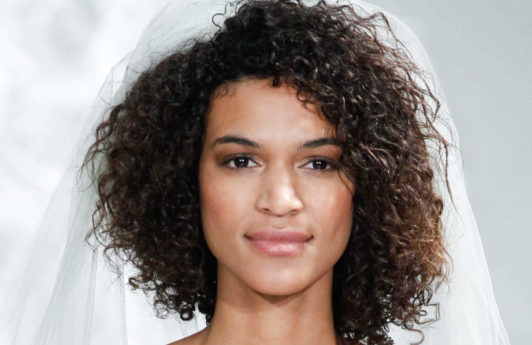 Gallery
Beautiful black wedding hairstyles all brides-to-be will love
Time to up your hair game for the big day. 
See article