Loose Perm Looks: 28 inspiring ideas to convert you
A loose perm is the relaxed-curl version of the perm – a chemical treatment that sets the hair in a permanent wave. Depending on your desired finish, your hairstylist will pick from various sized rollers (from tight to loose) and apply them to your hair, along with a perming solution to help set the wave or curl pattern.
Permed hair tends to go in and out of fashion. Big curly perms being hugely popular in the 1980s, however, people more recently opt for a more casual loose perm that offers versatility. If properly cared for, a perm can last approximately 6 months and it's a great option for those looking to add a distinctive curl pattern to straight or wavy hair. Even curly girls can have a loose perm to give their tight curls a bit of a relax.
So, to help inspire and showcase perms in all their glory, we've curated 30 fashion-focused looks that spotlight the loose-curl perm…
Poison Ivy Perm
If there's anything we're learning from the red carpet and catwalks this season, it's that '90s looks are going nowhere. The best way to get in on the trend? With a Poison Ivy-inspired perm! Zendaya shows us how it's done.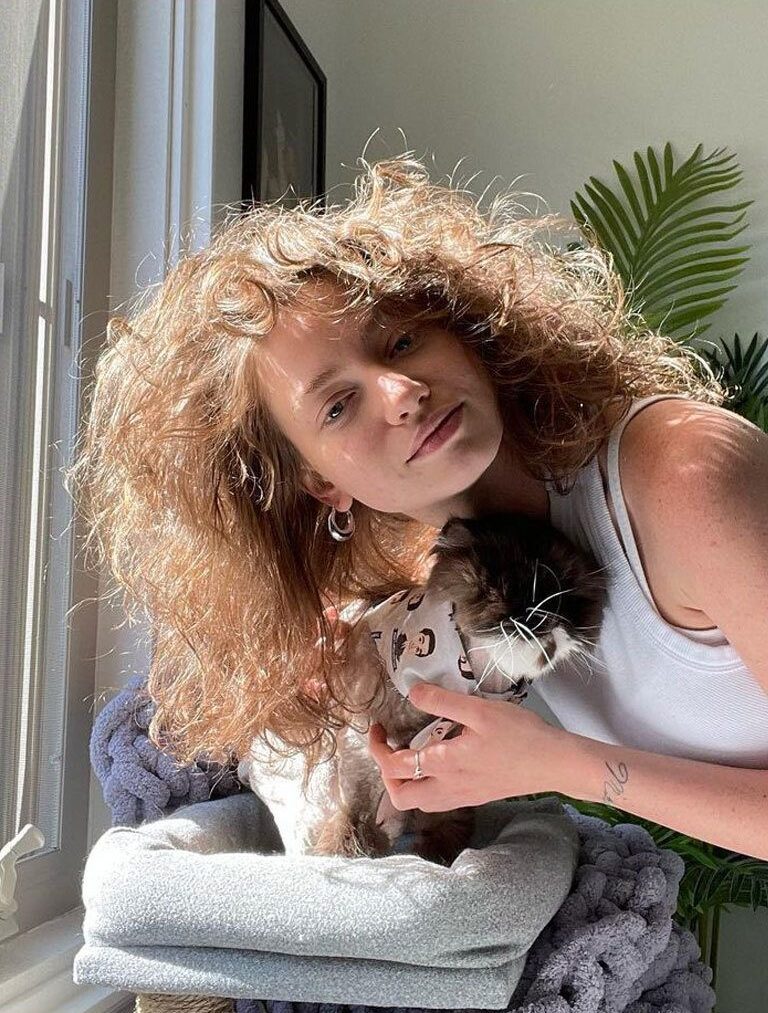 It doesn't matter if you've watched this cult classic film starring Drew Barrymore or not.  Seeing how these beauties pull off Drew's iconic hairstyle from the movie will seriously make you want the style. Style your curls like a celeb with TRESemmé Curl Definition Hair Mousse. Credit: @iam_dytto
Big Loose Curls
Heading to the office or spending a night out on the town? And just like that… this loose-curl perm will help you channel Carrie Bradshaw vibes down to a T. Credit: @eivilocs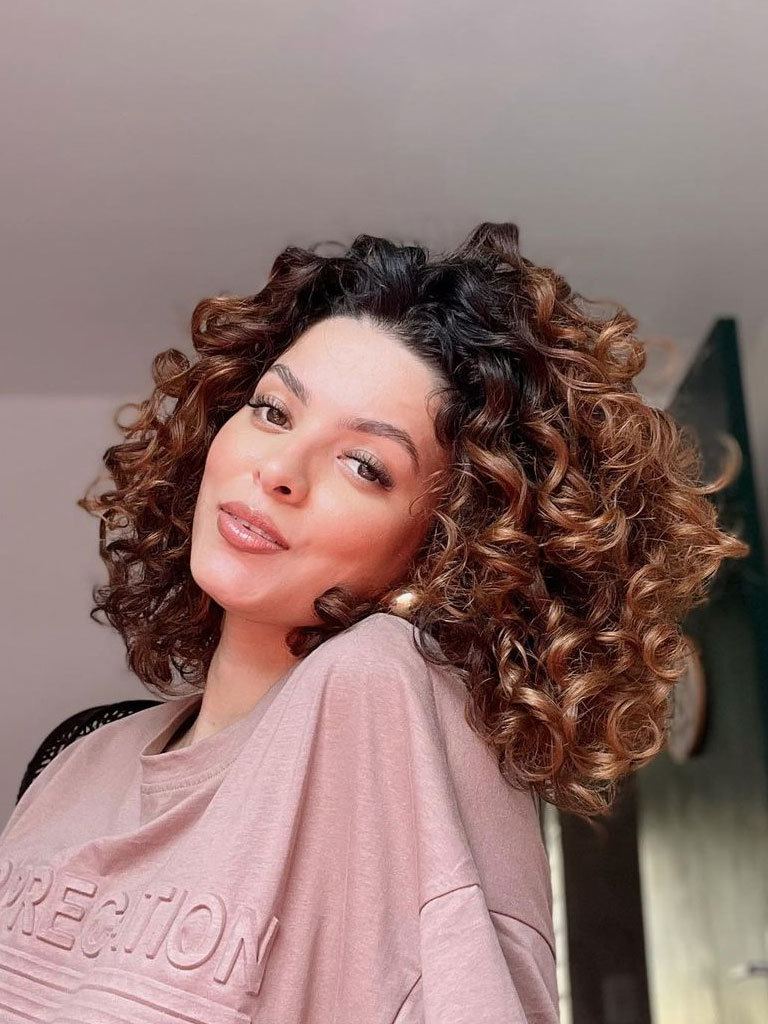 This voluminous permed look is a great way to wear your hair down with some extra oomph. And if your hair tends to fall on the finer side, you'll have volume like never before. Credit: @nathaliebarros
Editor's tip: To really make your curls pop, try using the SheaMoisture Coconut & Hibiscus Curl Enhancer Smoothie. Work a generous amount of the product throughout your damp lengths, blow dry with a diffuser and watch as your volumised waves come to life.
Body Wave Perm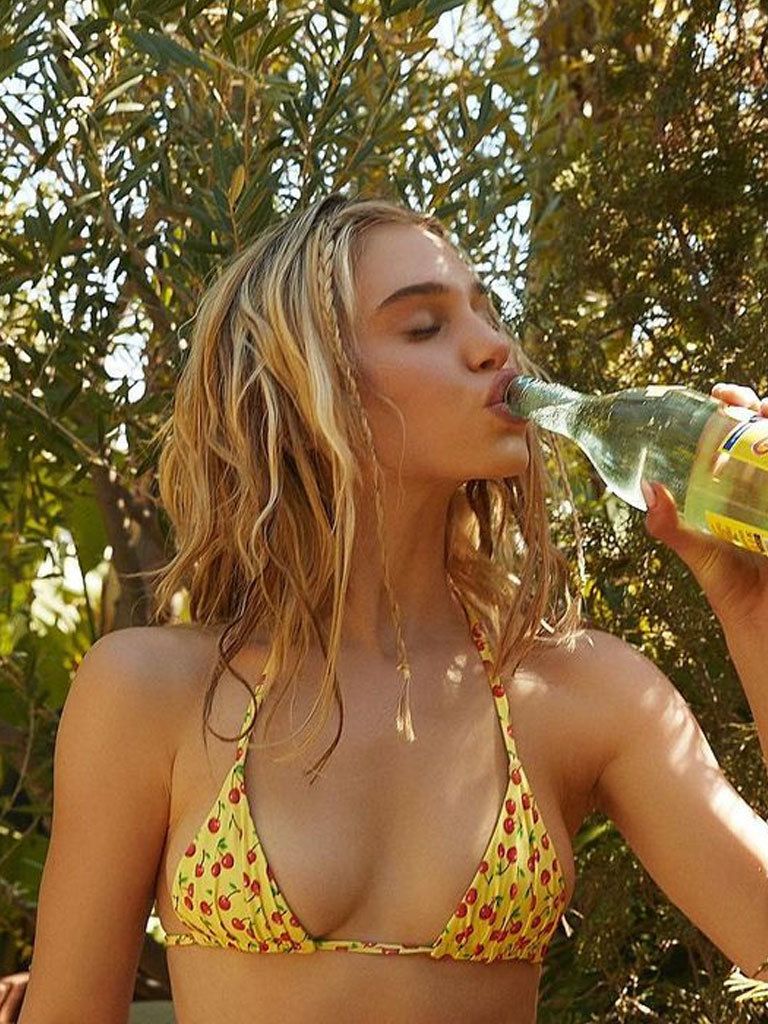 You can easily have beachy waves on and off the beach with this surf-inspired wavy perm. In our opinion, this cool-girl style will totally make everyone think you've been vacationing in Cali. This look is truly wash-and-wear. Credit: @meredithmickelson
To keep things simple while still giving your mane a noticeable refresh, try getting a larger loose-wave perm. So she hasn't been for a swim yet, but the beautiful balayage sets off the soft waves to perfection. Credit: @beautybycherise
Shag Haircut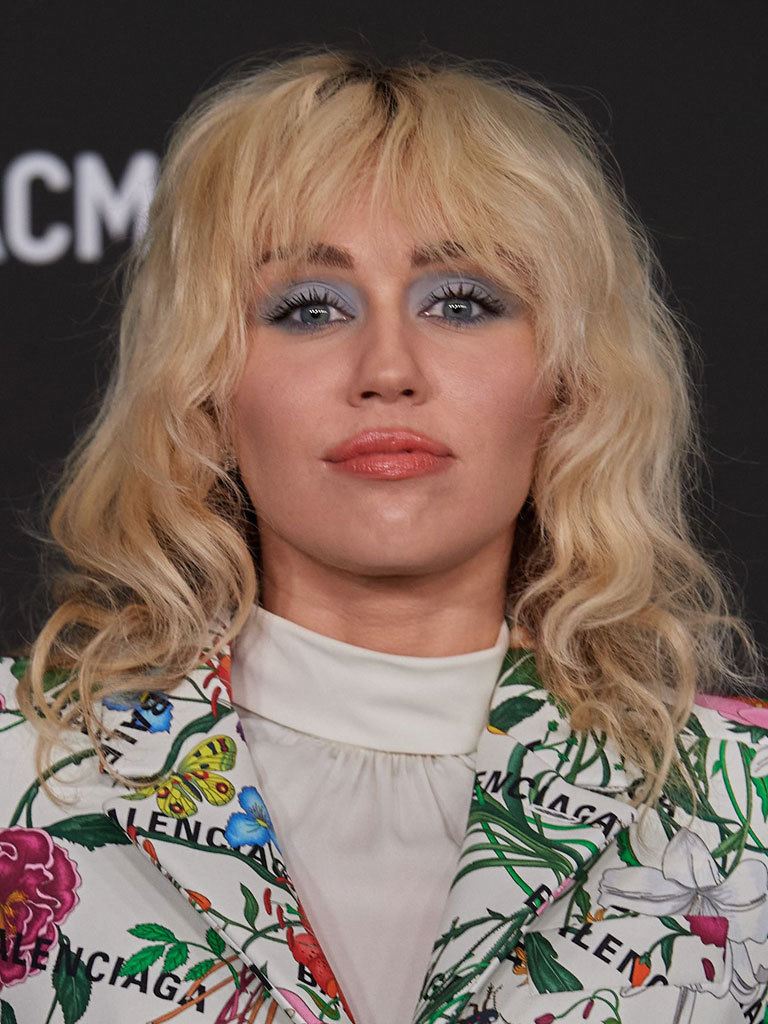 If you're after something a little more 'rock chick', look no further. This loose perm puts a great spin (geddit?!) on the classic shag haircut, making it stand out with lush waves.
When you want both shag and mullet, these soft curls and wolf cut will do the trick for you. Credit: @spellbound_manes
Have some fringe fun. Don't be afraid to work curly bangs with this hairstyle for extra style points.
Soft-permed Pixie Cut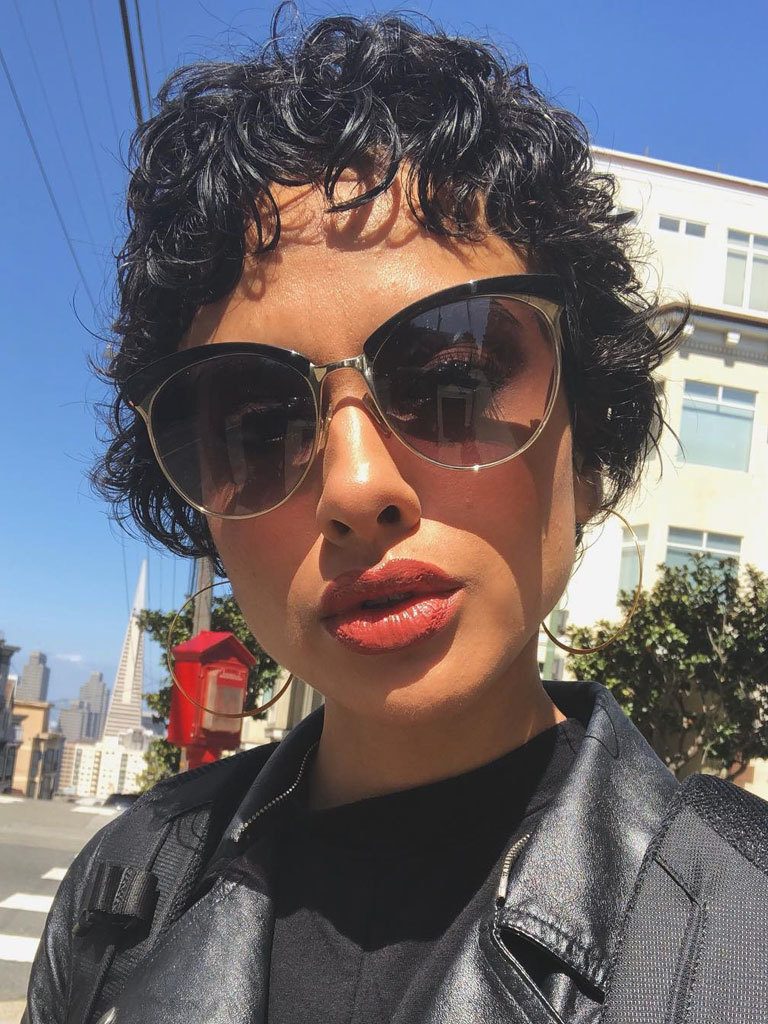 You don't need to have Rapunzel-length locks to get in on the loose perm hair trend. As proof, please turn your attention to these stunning coiffes.
These loosely permed pixie styles bring all the focus to the crown of your head, making it feel high-fashion and on-trend. Credit: @hairbyrachelrenae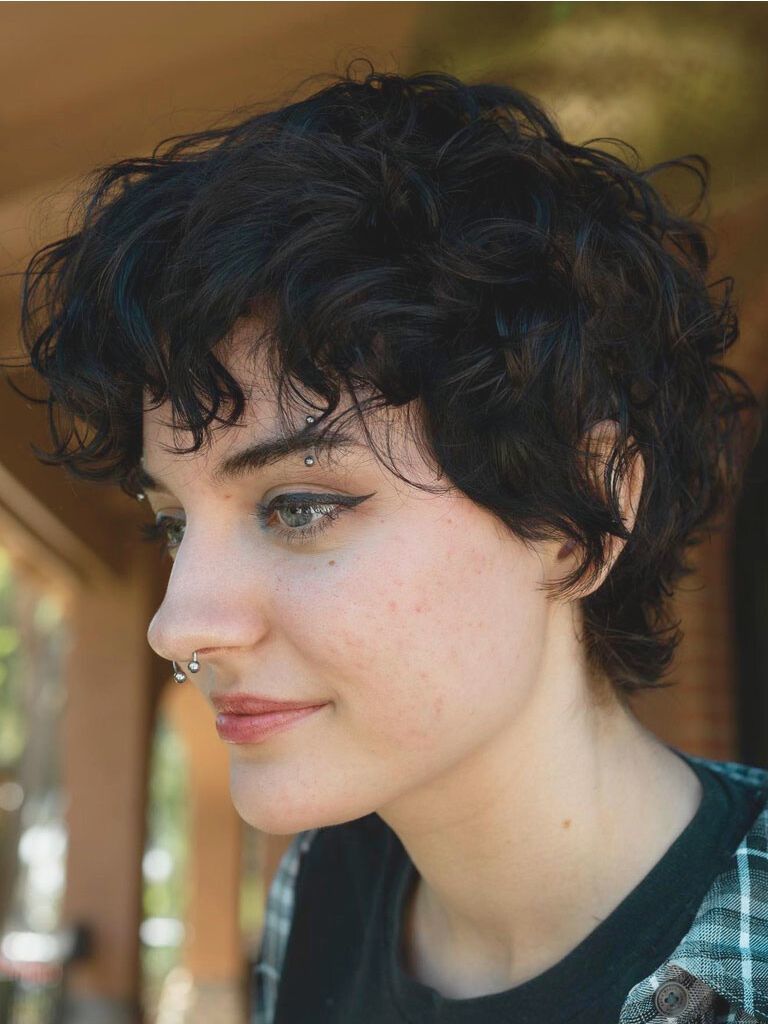 Loose curls work equally well with a long pixie cut. Adding length of top and wearing it tousled makes for a softer look that's ideal for thick hair. To keep your curls hydrated and ready for styling, choose a sensitive shampoo like Dove Nutritive Solutions Daily Moisture Shampoo. Credit: @that.hair.nerd
Wet-Look Loose Perm
Breeze through your fave festival like a sea Goddess with this wet-look, loose-curl perm hairstyle. Plus, it's perfect for short and long-haired ladies – bonus! Credit: @jrsprawlsphoto
These soft ringlets are given definition by this wet look. We're in love with this unstructured updo that's all kinds of chic – fit for a princess. Credit: @layeredonline
Vintage Loose Curl Perm
Marilyn Monroe was the hair style icon throughout her career, and her appeal doesn't fade. We love the looser curl of her latter years. This short cut fits pretty much every face shape. Credit: @vxntagemonroe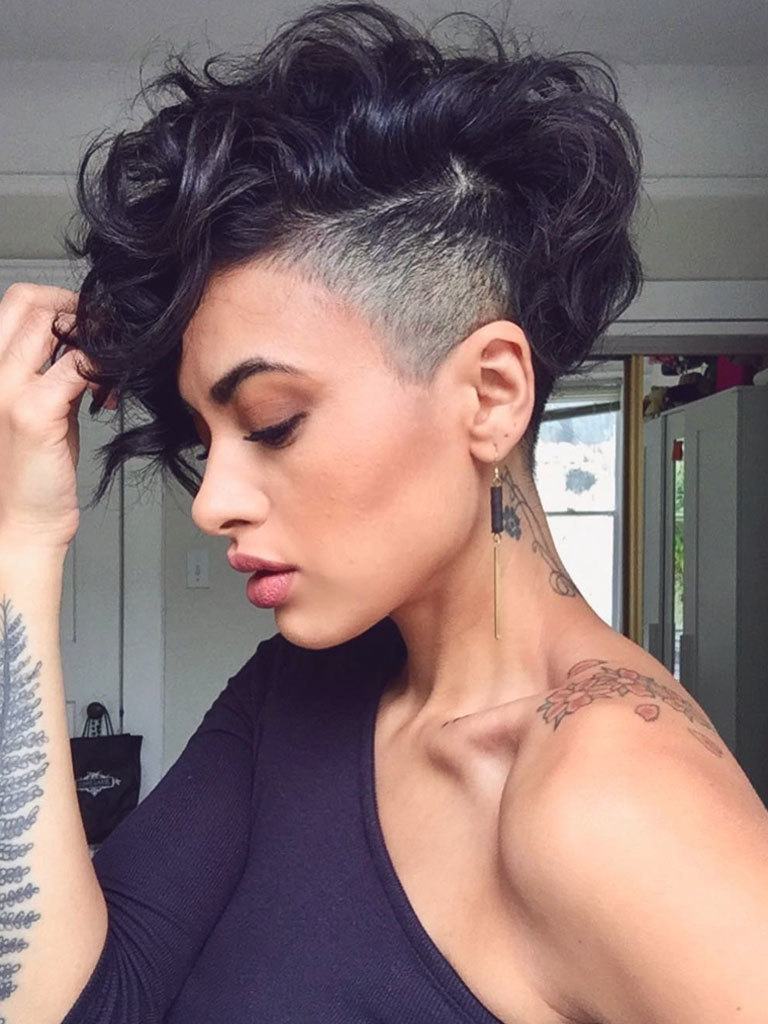 Adding a tapered undercut and high fade will take this gorgeous look from vintage to avant garde! Credit: @hairbyrachelrenae
Loose Spot-Perm
Perms don't always have to be done all over, don't you know? Strategic thinking is required. If you're looking for more volume in certain areas, it's possible to only perm those sections.
As you can see, this look loosely perms only the mid lengths of her mane, creating a tonne of natural-looking volume. Credit: @permsfeed
This look is a great style for anyone with fine hair as it creates soft volume around the face without being overwhelming. Credit: @rinka___aimi_
French Bob Perm
This short loose perm cut into a cheeky-chic French bob is great for the retro-devotee who wants to keep their hairstyle looking vintage and modern all at the same time. Just don't blame us if Hollywood starts calling! Credit: @wannabe_parisian__
If you're looking to soften an angular face, getting a chin-length hairstyle is your best option. Adding voluminous curls in the right places can have a softening effect on angular lines, which is exactly what this sexy and sophisticated hairstyle does! Credit: @Toniandguyspain
Sun-Kissed Loose Perm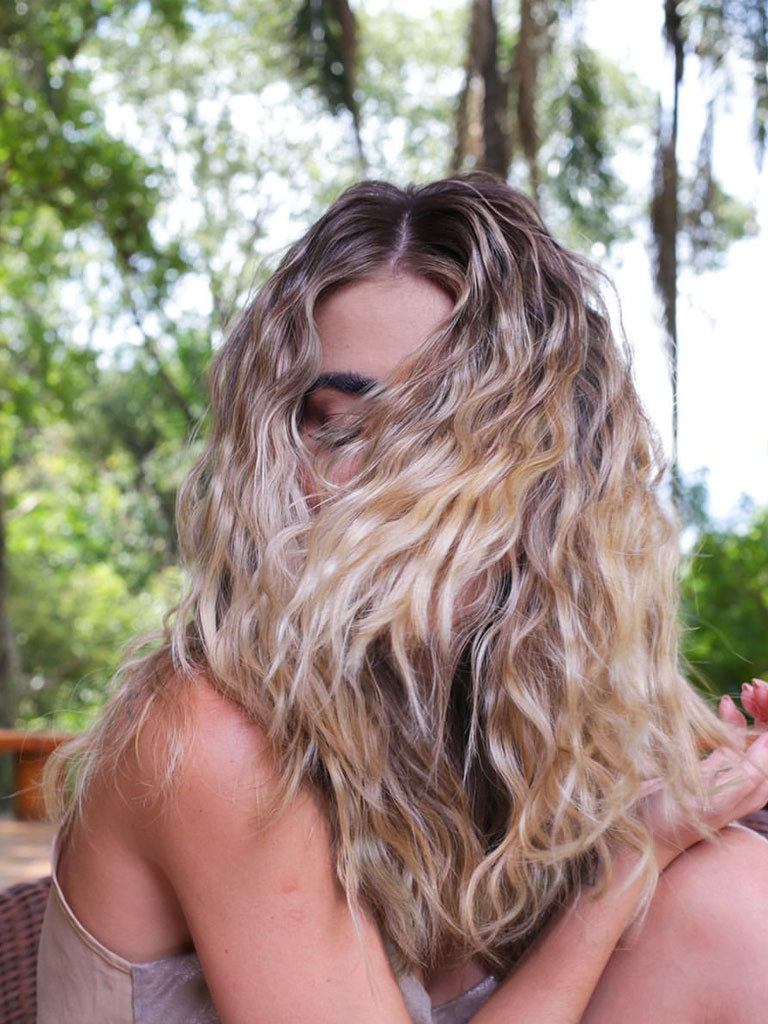 'Expensive' sun-kissed blonde highlights give a brightening boost to your loose perm. This will keep your 'do feeling intentionally stylish, making it the perfect style for year-round wear. Aftercare is essential to keep your highlights looking good. Credit: @rafaelbertolucci1
For an edgier look. try a tonal mix of cashmere, ash and silver with a few dark accent streaks, which looks just beautiful.
Multi-Textured Perm
If you're worried about your perm looking a bit too uniform and unnatural on your long hair, a multi-textured perm (AKA a perm with varying curl sizes) could be perfect for you.
This soft bob focuses all the curl on the bottom half, while the smooth top lengths make the champagne blonde colour just gleam. Credit: @thepaintedgrove
The best thing about this sort of perm? You can get it done all over or just on your ends, for a cool-girl 'do that's full of laid-back allure. Credit: @thedays_dean
Boho Perm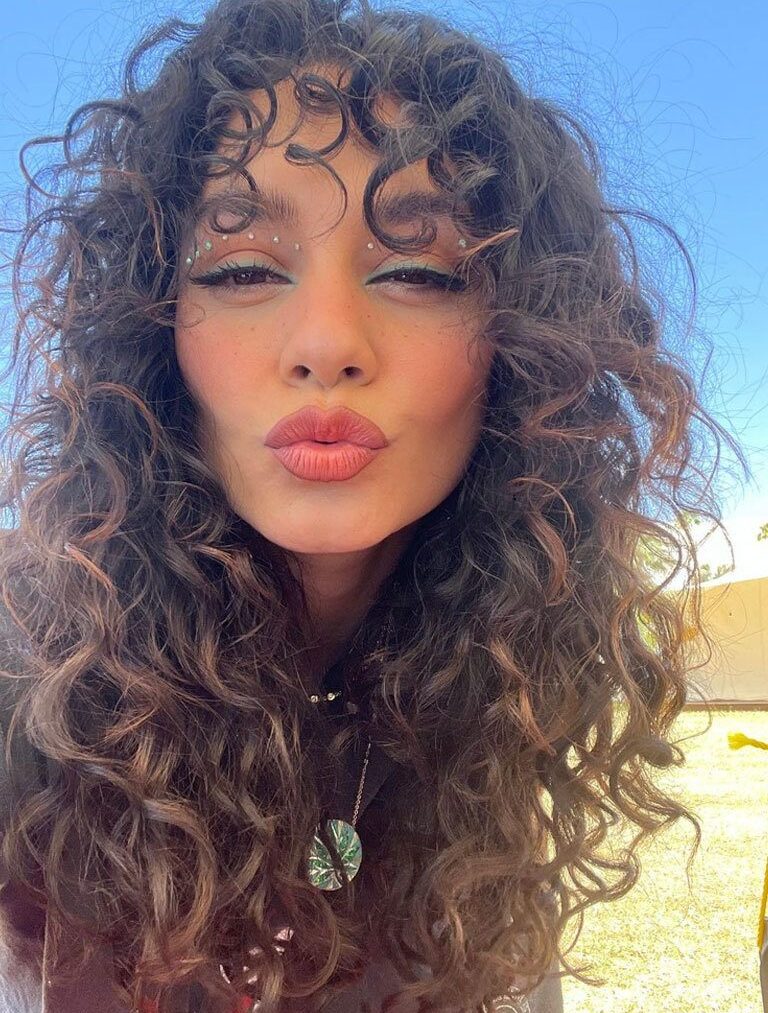 Has stalking Vanessa Hudgens' eve-changing mane left you feeling envious? You can make your hair look as good as hers by getting a boho perm hairstyle, like this. Credit: @vanessahudgens
Or perhaps you prefer a looser wave? The mix of layers and loose waves will make feel like a true boho queen. Credit: @fran_says
Loosely Permed Bob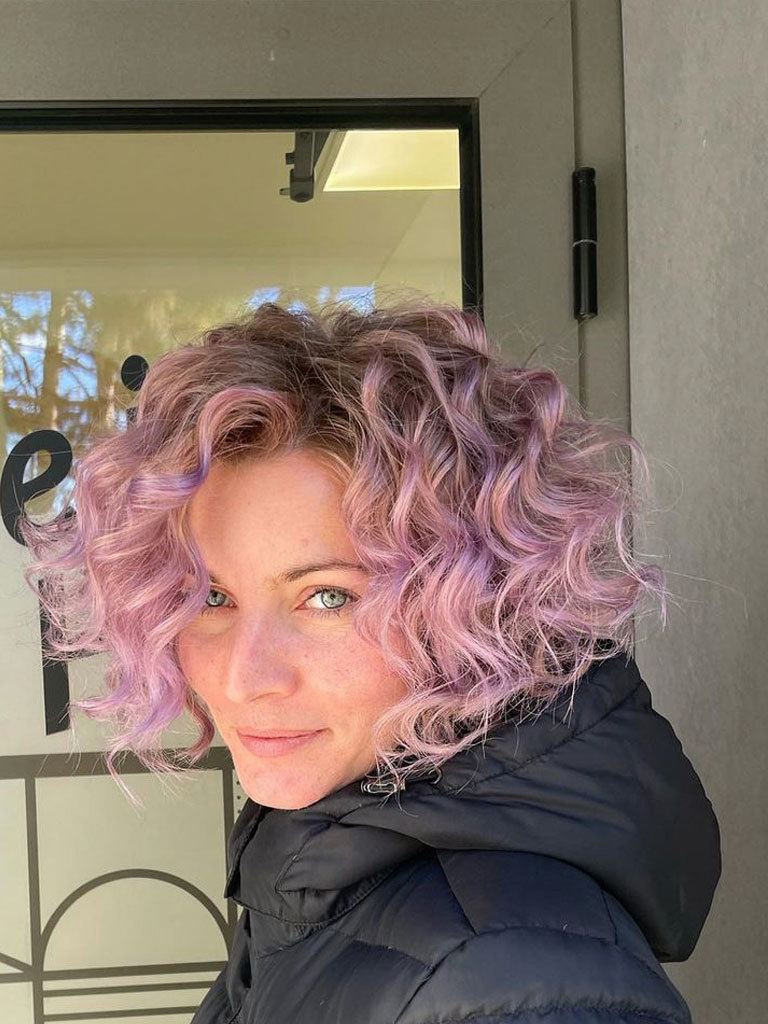 Think you're too 'old' to get a loose curl perm hairstyle? Well, this gorgeous, graduated bob hairstyle will make you think again.
Not only will it give you enviable volume and bounce, but adding a dash of colour will  instantly take your mane game from drab to fab! Credit: @agiart_byivana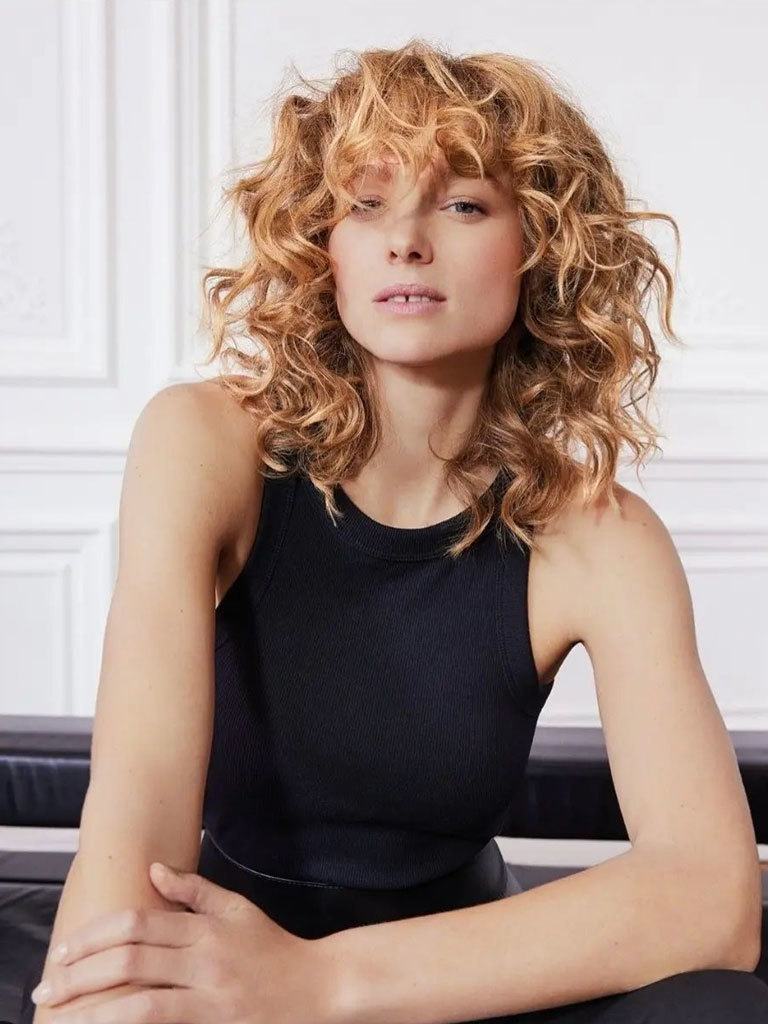 Who doesn't love a lob? Adding a side order of loose soft curls can elevate this look to breathtaking. Credit: @franckprovostmerignac
Prev Article
Next Article
Article
Working It: How I Manage My Hair with My Hectic Fitness Schedule
We spoke to WGSN's Senior Beauty Editor (and part-time fitness instructor) Theresa Yee all about her best post-gym hair care tips and the importance of #SelfCareSunday.
See article