45 Quick and Easy Hairstyles You Can Do In Minutes
These easy hairstyles will ensure you never have a bad hair day again!
Don't have time to style your hair? A quick and easy hairstyle is the perfect solution. You can create them in 10 minutes or under, making them a godsend for ladies who don't have masses of time on their hands (aka all of us, right?). Whether you've woken up late or need a last-minute going look you can pull together quickly, rest assured there'll be no bad hair days here.
Quick Navigation
1-minute and Under Hairstyles
Zero time to spare? That doesn't mean you have to put up with another bad hair day! Luckily for you, we've listed our favourite 1-minute and under hairstyles, below, to get your mane ready for any occasion.
Easy Headband Tuck
If you've got a stretchy headband lying around, you can easily create this elegant hairstyle by tightly rolling and tucking your hair into the band. Credit: @missysueblog
Sleek High Ponytail
Name a more iconic hairstyle. Whether you want to look sharp for work or make sure your hair stays off your face while you work out, this high ponytail can do it all.
Looped Ponytail
Take your ponytail to the next level and loop it through your hair tie to achieve this cute look.
Go-to Messy Bun
What's not to love about a classic messy bun? It takes seconds to do, works for all hair types and gives off major model-off-duty vibes, too.
Editor's tip: Quickly revive your tresses with Love Beauty And Planet Volume & Bounty Dry Shampoo before sweeping into a bun.
Sweet Side Braid
Turn a simple side braid into a work of art with the help of a hair scarf. Add a romantic touch to this look by leaving out a few wispy strands at the front.
Half-up Bun
When you can't decide between wearing your hair up or down, you can get the best of both worlds with this celeb-approved half up, half down bun hairstyle.
Half Ponytail
Girls night? Look the part with this hot half ponytail hairstyle that teams perfectly with tousled waves.
Low Bun for Long Hair
On days when you don't want to wear your long hair down, try working it into this voluminous textured bun.
Easy Braided Ponytail
Upgrading your daily ponytail with a regular 3-strand braid, like this lovely one, will take your ponytail game up a few notches.
Messy Side Ponytail
Another way you can make your ponytail feel new again? Sweep it to the side, of course!
Pineapple Updo
Say hello to your curly hair saviour: the pineapple. You can wear it plain or with some on-trend shell hair accessories.
Bedhead Hair
It doesn't get easier than this hairstyle. Instead of working against your natural bedhead hair texture, embrace it and go.
5-minutes and Under Hairstyles
In a hurry and need a hairstyle that'll get you through the day? Whip up these stylish looks in under 5 minutes.
Fun Frohawk
Embrace your naturally curly hair with this funky frohawk. This crowd favourite is one of the most popular natural hairstyles and can be dressed up with fun accessories.
Editor's tip: Make your curls pop with the TRESemmé Botanique Air Dry Curl Cream.
Quick Space Buns
Yes, the '90s are back and better than ever thanks to hairstyles like space buns. Fun, flirty and festival-ready – what more could you want?
Easy Messy Bun with Braid
The best thing about creating a messy bun with a braid is that there is no wrong way to do it. Emulate this double side braid updo for a perfectly imperfect hairstyle. Credit: @missysueblog
Half-up Braided Top Knot
This simple hairstyle looks great on both long and short strands. So, if you need a quick and easy hairstyle, this braided topknot is the one.
Floral Half-up, Half-down Braid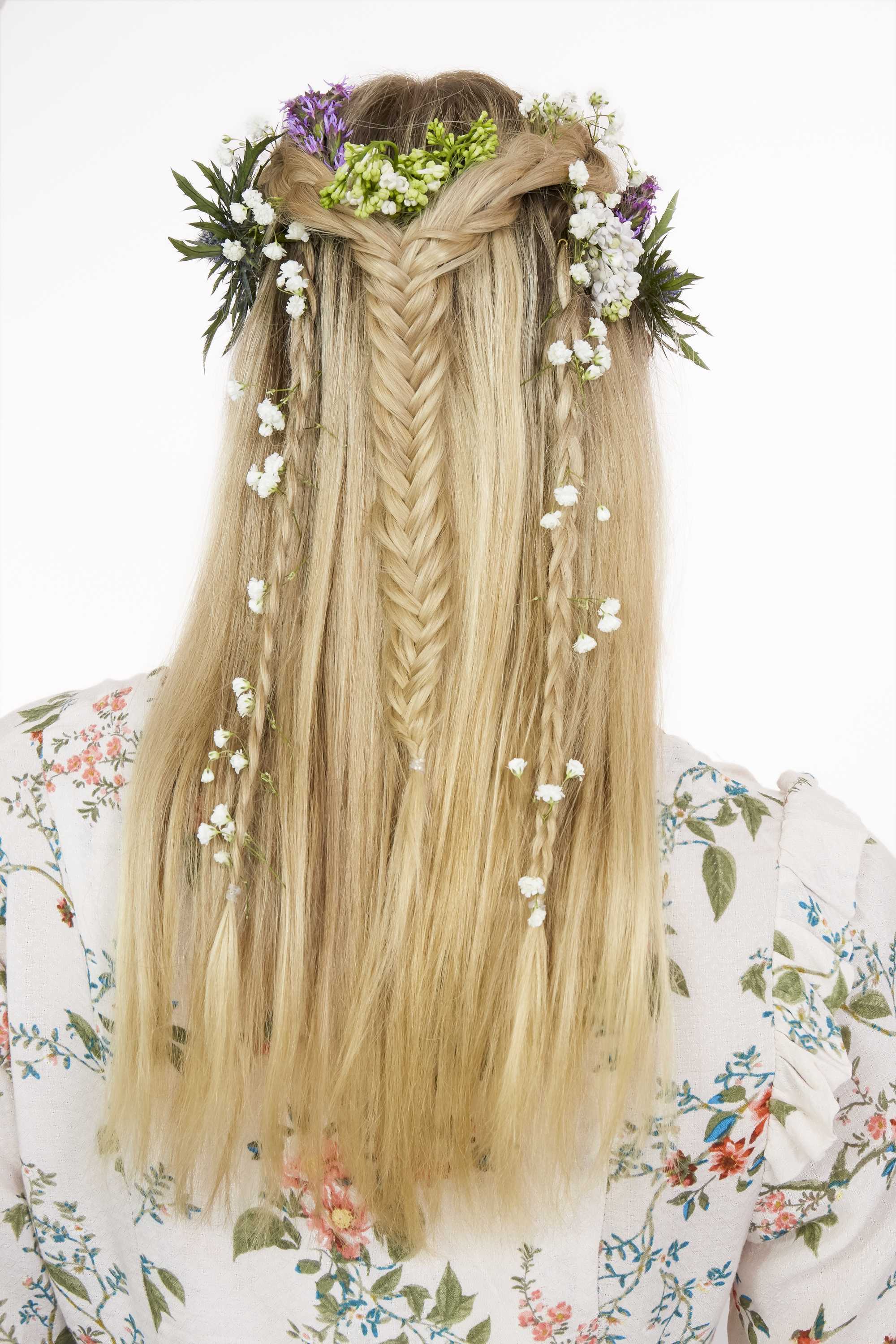 There's no one way to wear half-up, half-down braids, so get creative and test your weaving skills with this triple-braided style for an idyllic weekend look.
Half-up Knot
To get this look, just gather your hair into half-up style and tie top part of your into a cute knot, instead of using a hair tie to secure it.
Elegant Hair Donut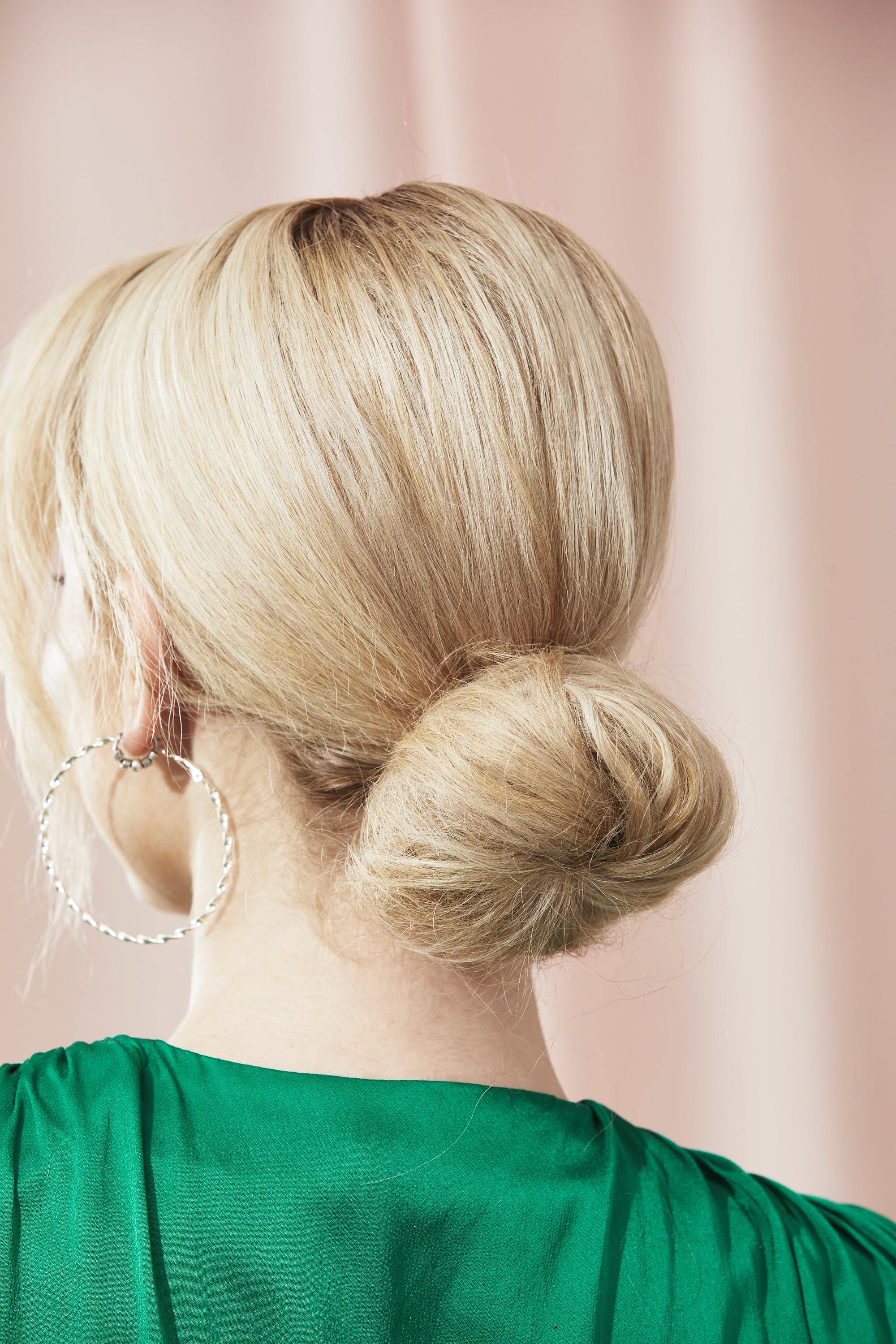 This hair accessory is the key to a perfectly neat bun. From desk to dance floor, this updo is the ideal day to night look.
Ballerina Bun
Ballerina buns are an updo staple and take no time at all. As this style looks best on day 2 hair, we suggest skipping hair washing day and rocking this beauty instead.
Quick Braided Bun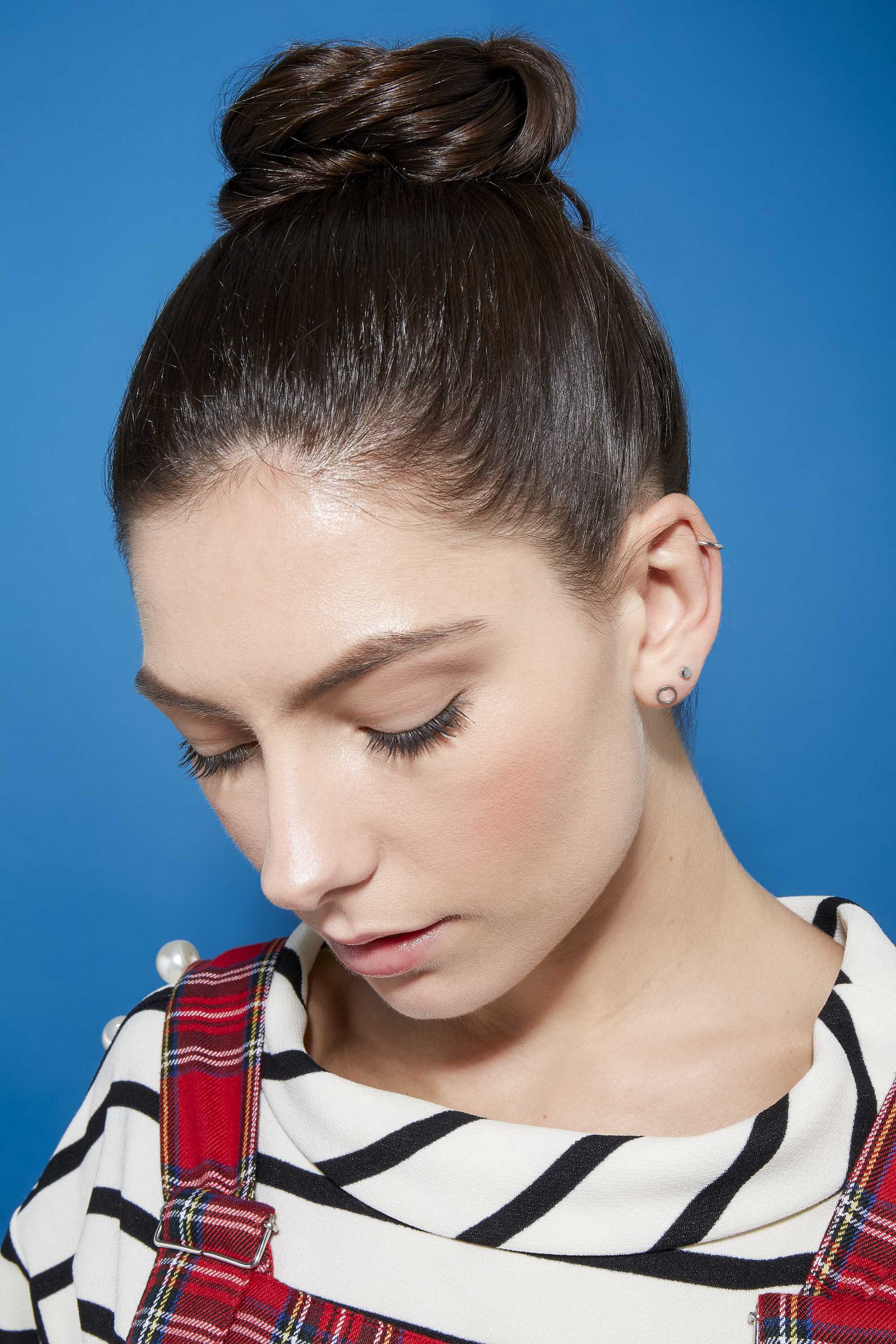 This braided bun couldn't be any easier. Simply tie your hair in a ponytail and braid the length of your hair, wrapping it around the base of your ponytail and secure using a bobby pin or hair tie.
Boho Hidden Braid
Embrace your inner boho queen with this simple hidden braid. It's quick and easy and with just a few pieces of hair jewellery, you have the perfect festival look.
Editor's tip: Give hair grip before braiding by prepping with the TONI&GUY Flexible Hold Braid Balm.
Bubble Ponytail
Upgrade your ponytail with this celeb-approved bubble ponytail. With fans from Shay Mitchell to Olivia Culpo, this is the hairstyle to be spotted wearing right now.
Side Bun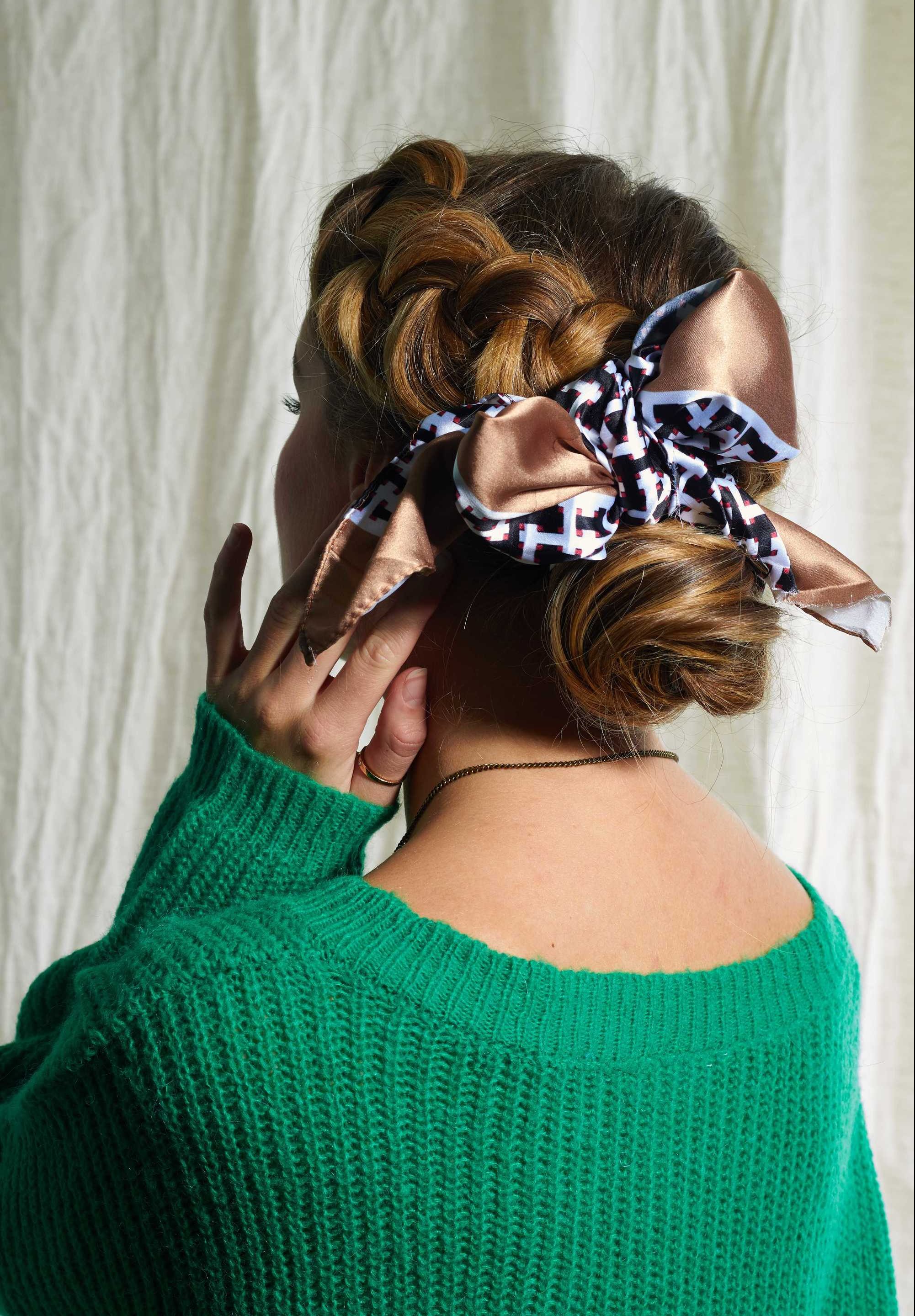 Create this side braid in a matter of minutes and tie your look together with a side bun. While the silk scarf is optional it definitely helps to make your style look more put together.
Milkmaid Braid
We know what you're thinking – milkmaid braids in under 5 minutes, I don't think so. Well, you'll be surprised to know that this hairstyle is far simpler than it seems.
Braided Space Buns
Thought space buns were cute? Then you'll love this braided version. Dust a little glitter along your parting and you'll be party-ready.
Upside Down Braided Bun
Try weaving your favourite braid while upside down to achieve this cute upside down bun hairstyle.
10-minutes and Under Hairstyles
Got some extra time in the morning? For days when you fancy trying out a new hairstyle and have time to put a little more effort in, look to these 10-minute easy hairstyles for inspiration.
Wavy Ponytail
If you've woken up with bedhead hair, this wavy look will be easy to achieve. But, if you haven't, just prep your locks with heat protect and create some random waves with your fave heated styling tool.
Sexy Blow Out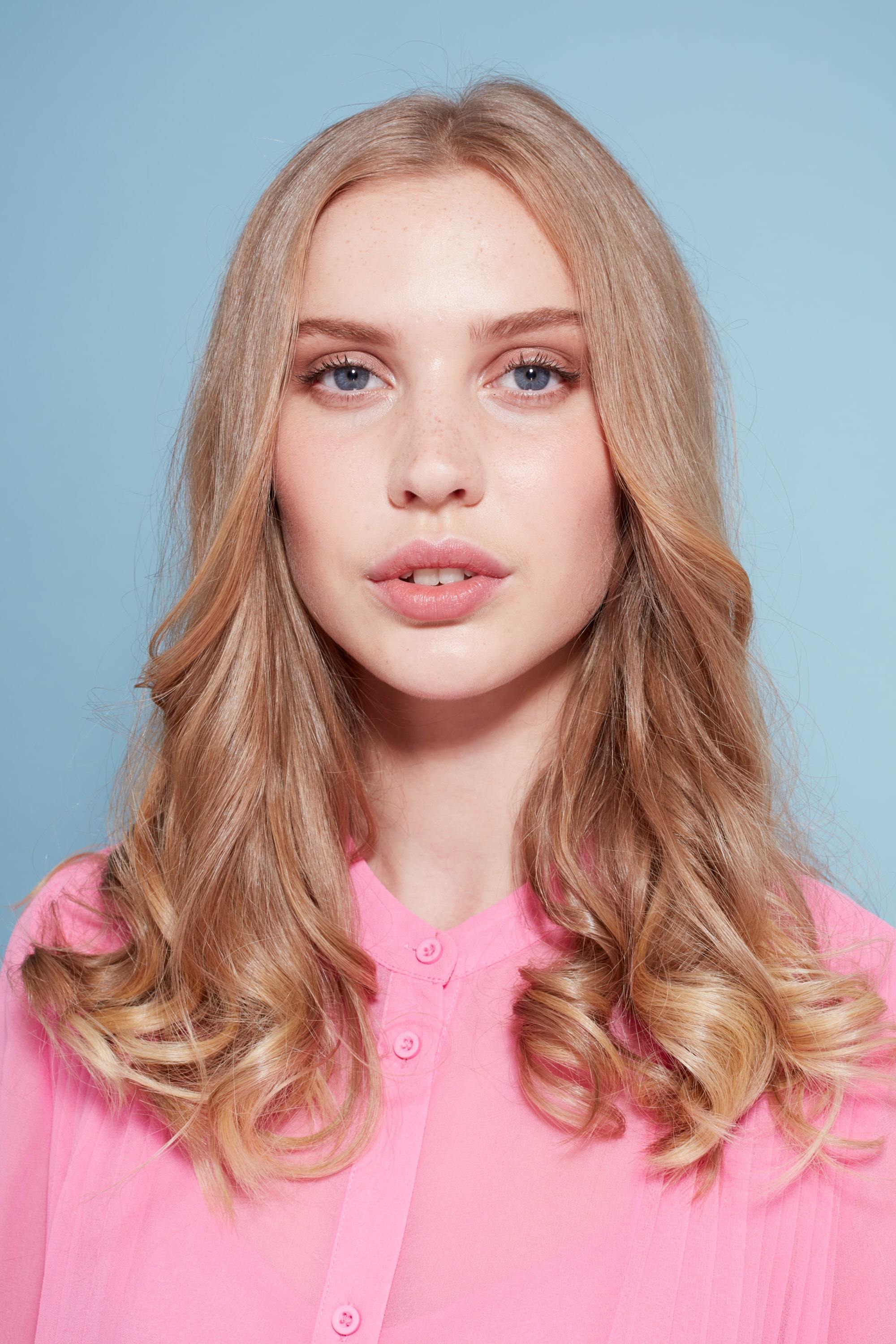 Recreate the salon look at home with a DIY blow out. Bouncy and polished, we wish we could wear our hair like this every day.
Editor's tip: To help prolong the life of your blow dry, use a list dusting of the TRESemmé Day 2 Volumising Dry Shampoo at night, so you can wake up to another day of fresher tresses.
Classic Gibson Tuck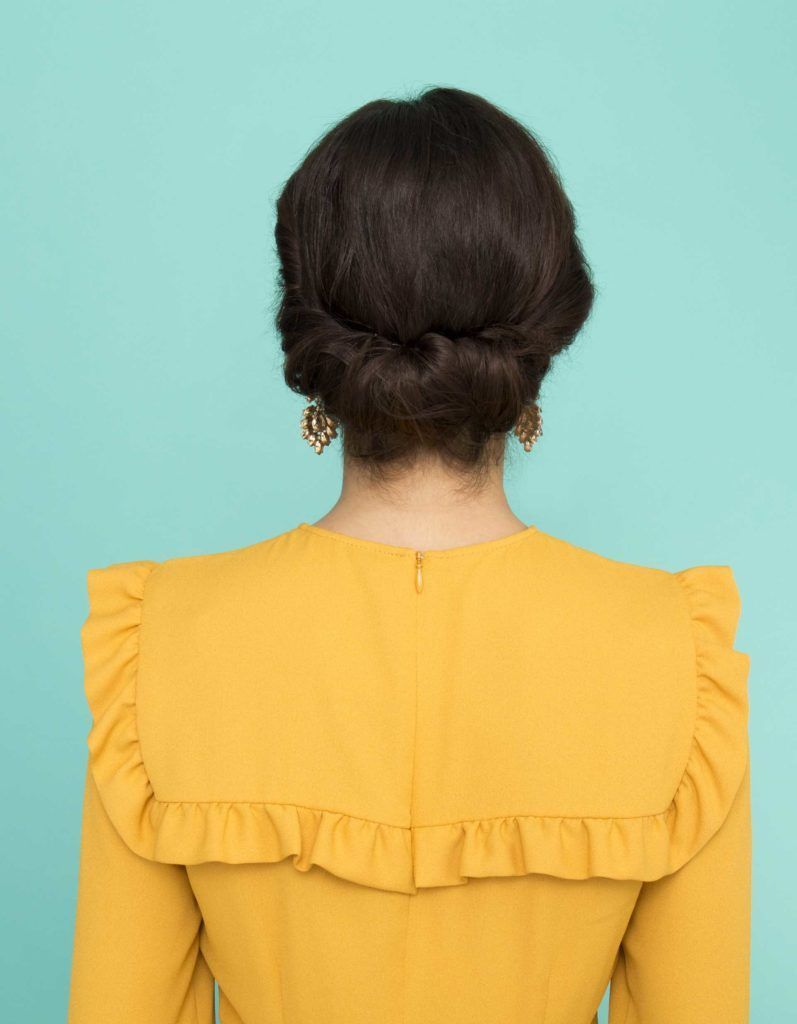 If you're a fan of vintage hairstyles, give this Gibson tuck a try. Thanks to the rolled detail, it works even on short hair – just be sure to have some bobby pins handy.
Retro Beehive
From one retro look to another, beehive hair can be worn in a variety of ways. Subtle, half-up or all-out sixties style, you decide!
Editor's tip: Reach new heights with the TIGI Bed Head Oh Bee Hive! Dry Shampoo. Perfect for creating voluminous updos with lasting lift.
Timeless Chignon
A favourite formal hairstyle perfect for wedding guest hair or date night, chignons add a touch of sophistication to any look.
Double Braided Bun
Want a hairstyle that looks amazing but is also going to stay put throughout the day? This double French braided bun will do just the trick.
Fancy Fishtail Braid
Fishtail braids involve using two strands rather than three to create an intricate-looking braid. Once you know how to do it, you can use fishtail braids to create all sorts of looks, like half-up half-downs and braided buns.
Snake Braid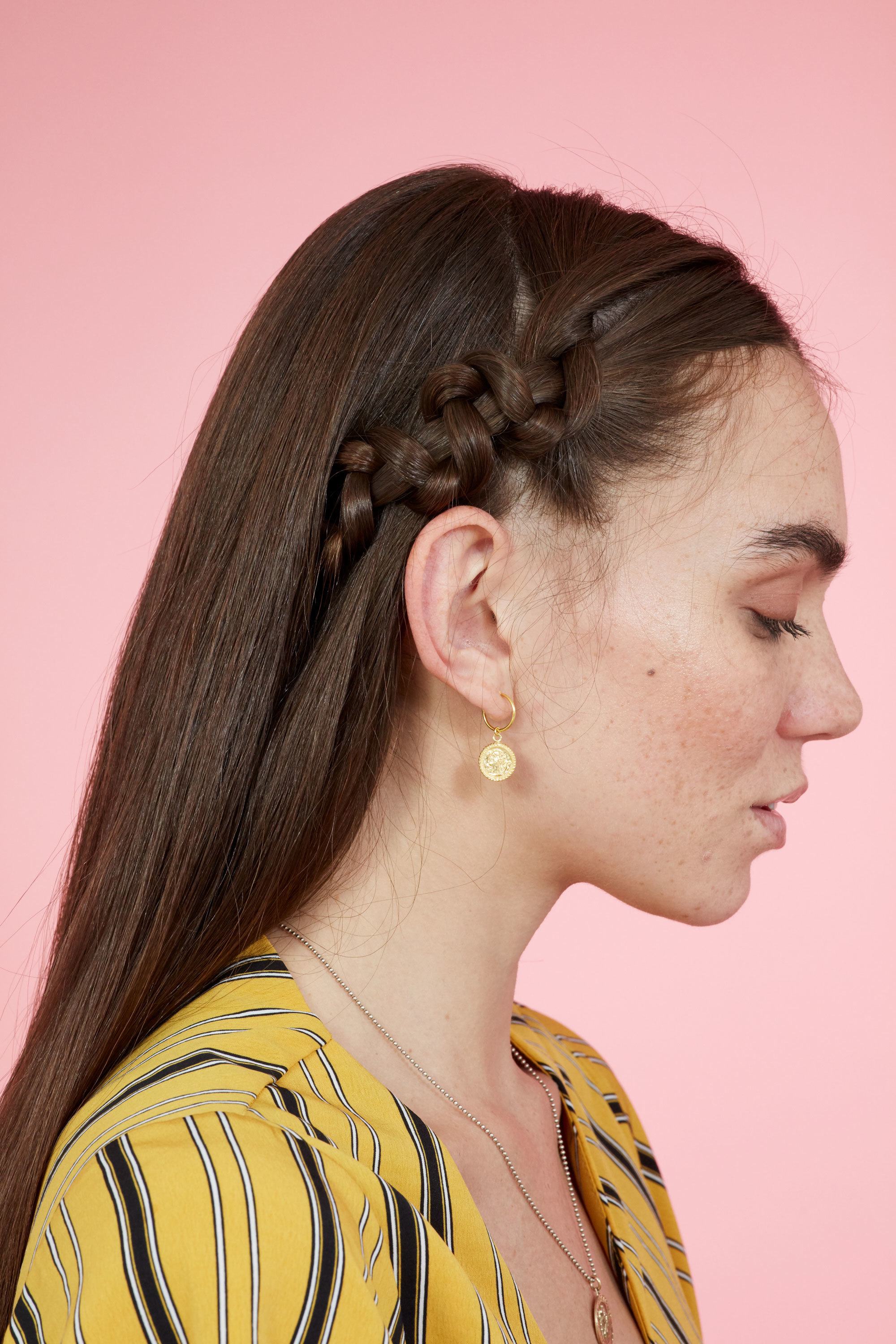 Tired of traditional braids? Up the ante and challenge yourself to try something new with this quirky snake braid – it's sure to be a talking point!
Standard Dutch Braid
Want an Instagram-worthy braid? Many of the big, full braids you see on Instagram are Dutch braids, which are made by crossing the strands under each other rather than over to create a cool 3D look.
Basic French Braid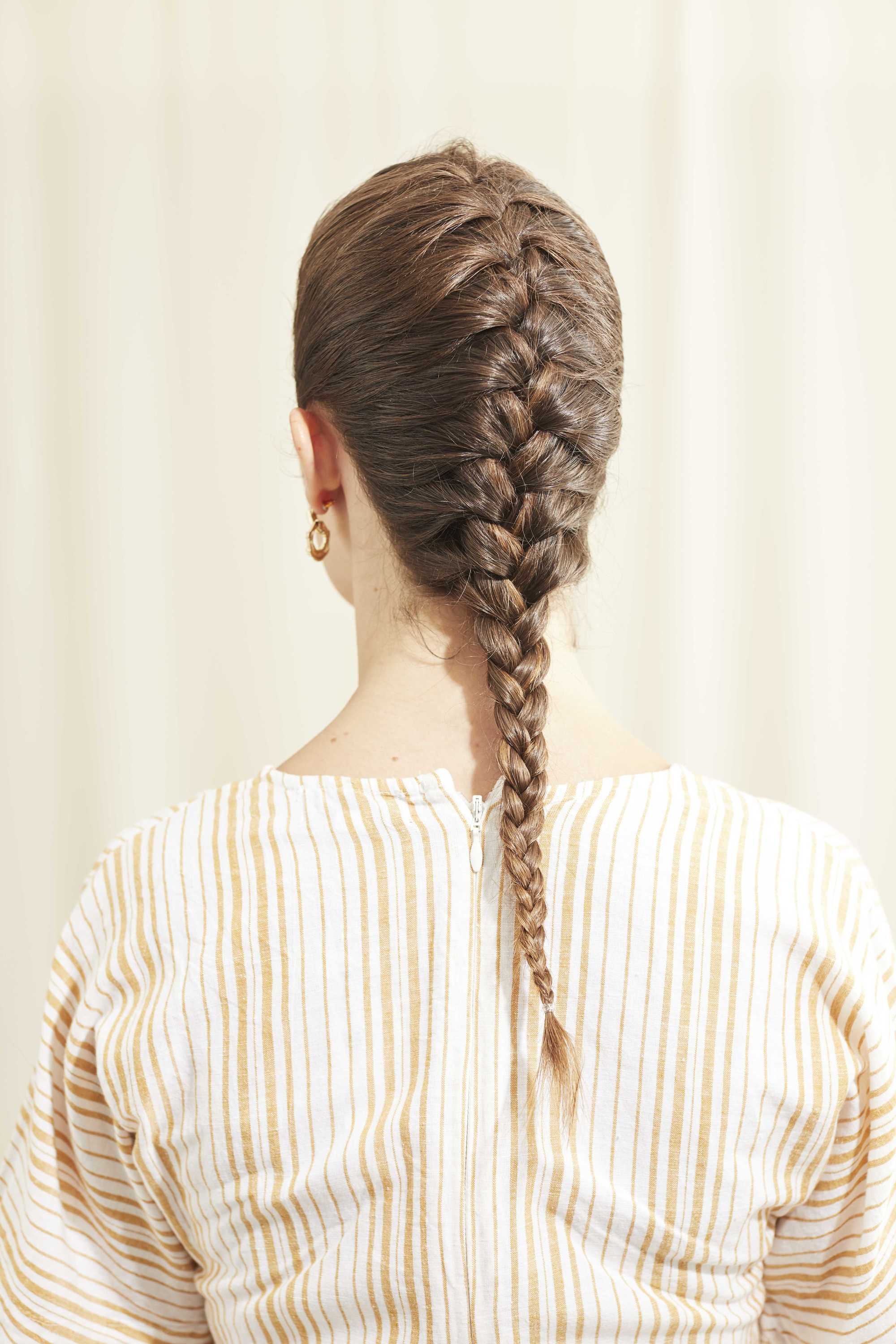 You don't get much more classic than a French braid. This style can be dressed up or down for any occasion and always looks impressive.
Side Fishtail Braid
If you already know and love regular fishtail braids, why not switch it up and wear one to the side? Relaxed and bohemian inspired, it's even easy enough that you can do it without a mirror.
Dreamy Waterfall Braid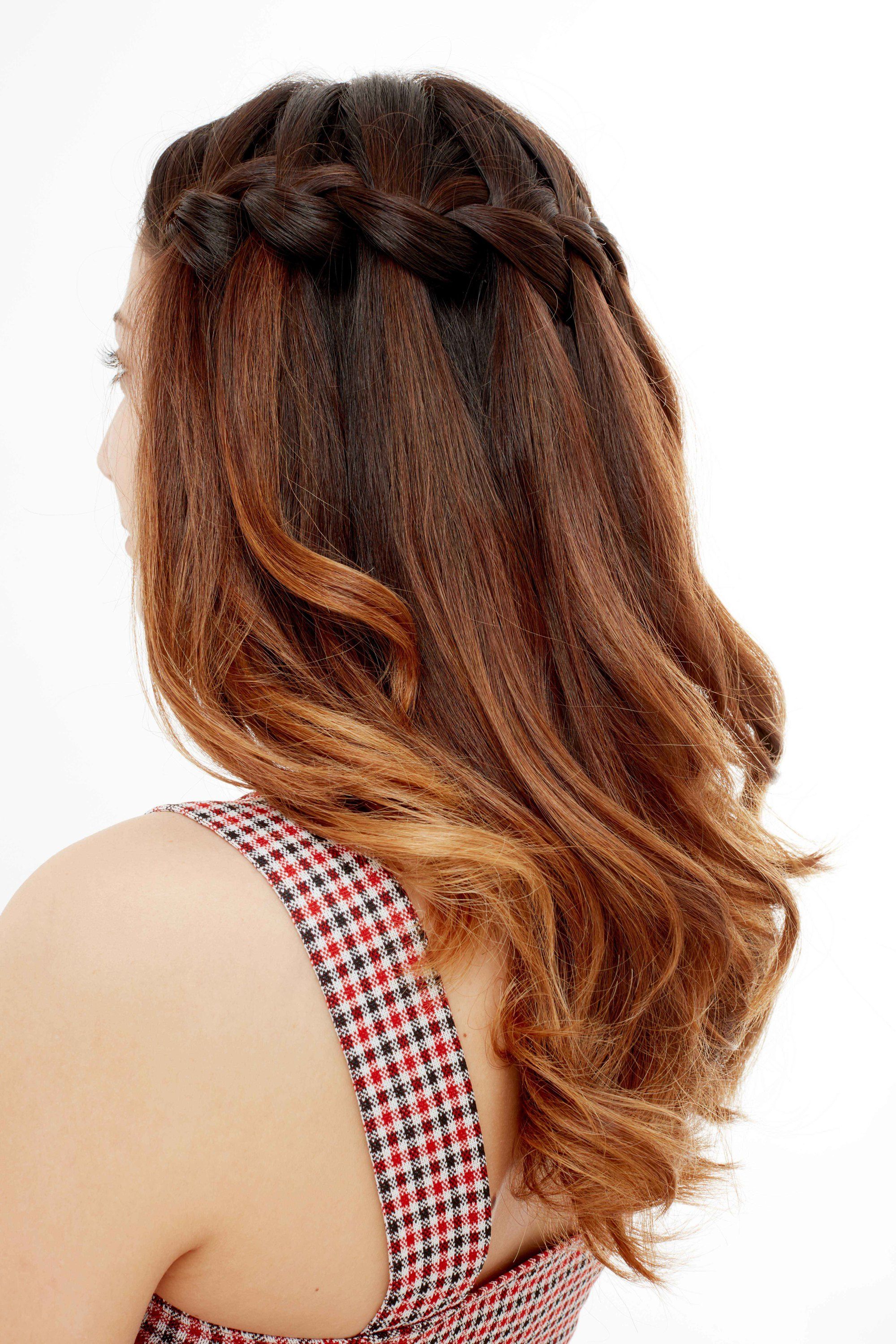 Wear this waterfall braid with beachy waves for the ultimate summer look. Best of all, it's suitable for most hair lengths from lobs to flowing lengths.
Two French Braids
Keep cool while working up a sweat in HITT class with these sporty double braids. They're also a stylish way of hiding day 2 or 3 greasy festival hair, too.
Inverted Fishtail Braid
Love the look of fishtail braids but fancy trying something new? Then this inverted fishtail braid is for you. With the voluminous effect of a Dutch braid and the detail of a fishtail braid, it's the dream combo. Credit: @hairzoneaalst
Casual Banana Bun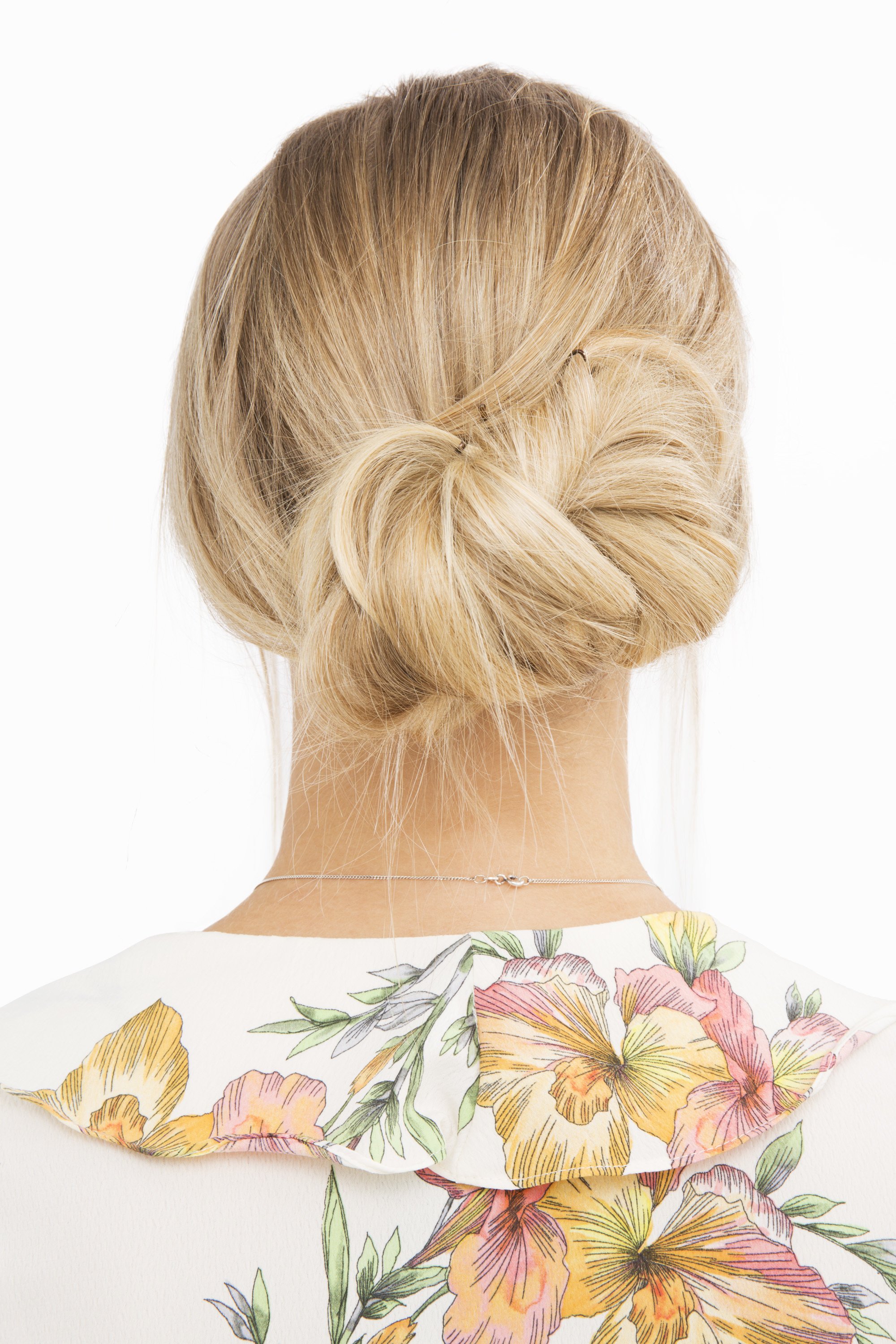 Named after its resemblance to the fruit, the banana bun is a hybrid of the French twist and a messy bun. With a longer, more curved shape, it's the cool-girl's take on lazy day hair.
Quick Ponytail with Twist
Like to keep things simple but still want to show you've tried? Use this twisted ponytail to elevate your hairstyle for outdoor weddings and summer gatherings.
DIY Hair Bow
Hair bows are one of this year's biggest hair trends and the bow detail on this sleek low ponytail couldn't be cuter.
Quick Beach Waves
Working on second-day hair? Instead of washing your hair, try creating these gorgeous undone waves with our easy beachy waves tutorial.
Prev Article
Next Article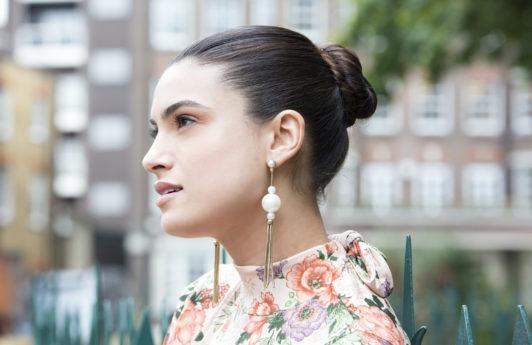 Tutorial
Ballerina Buns 101: Learn how to master this timeless, elegant updo
Even if you're not destined to star in Swan Lake, you can still look the part...
See article