We're Saving This DIY Coffee Hair Dye Recipe For Emergencies
Whether you want to try cover greys or naturally darken your strands, save this coffee hair dye tutorial for emergencies!
Looking for an alternative way to colour your hair? Well, instead of sipping on your fave cup of coffee, why not use it to dye your hair?
Not many people may know this, but like henna, coffee has been used as a natural hair dye for a very long time. Coffee can help temporarily cover greys or darken brown hair further, all without the use of harsh chemicals.
Ready to give it a go? Just scroll on to learn to see our simple coffee hair dye recipe!
What you'll need to make a coffee hair dye:
2 tbsp of coffee grounds
1/2 a cup of strong brewed, dark-roast coffee
1 cup of leave-in conditioner or regular conditioner
Step 1: Brew a cup of strong dark-roast coffee and let it cool down.
Step 2: Now add 2 tablespoons of coffee grounds and 1 cup of your fave conditioner.
Step 3: Next, wash your hair with shampoo to prep it for the coffee hair dye.
Step 4: Apply the mixture to your damp hair evenly. Then, cover your hair with a shower cap.
Step 5: Let the mixture sit for at least one hour to get the best results.
Step 6: Finally, rinse out the coffee hair dye until the water runs clear and that's it. Your colour should last up to two weeks, so you might need to keep topping it up to maintain it.
Editor's tip:  If you're looking for a new shampoo and conditioner duo to use for this coffee hair dye tutorial, try the Love Beauty And Planet Happy & Hydrated Shampoo and Conditioner.
Prev Article
Next Article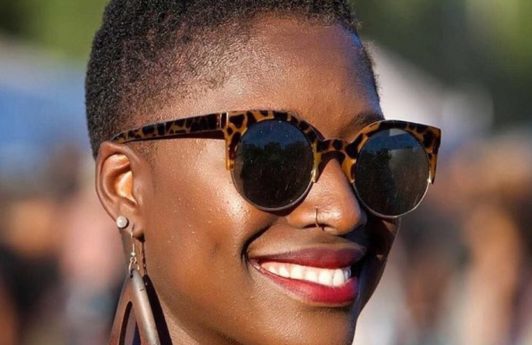 Article
Meet the Bald and Bad hair challenge that celebrates women's short haircuts
We're all for this new beauty trend!
See article