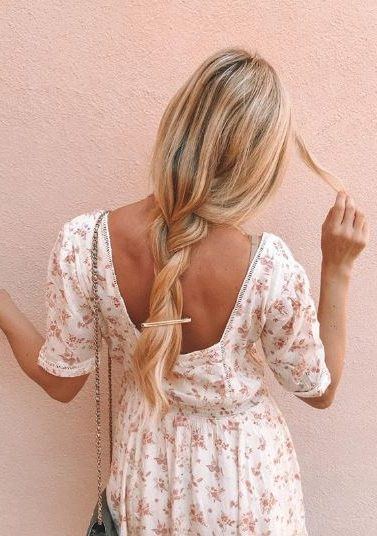 66 Plaited Hair Ideas to Experiment With At Home
Also known as a braid, plaited hair is achieved when you weave or twist strands of hair together to create your chosen hairstyle i.e a French braid or cute Dutch braids. The reason why plaited hairstyles are so popular is due to the fact they're both practical and stylish, offering every hair type and length styling versatility.
Most plaits are pretty enough to fit almost any occasion or season and they can vary from simple to statement-making. Not to mention, they are perfect for keeping your hair neat and away from your face. Win-win, right?
Whether your hair is long, short or medium length, scroll on to discover the 66 braided hairstyles you can experiment with at home. There's bound to be a hairstyle you'll fall in love, below!
Bow Braid
Have you really reached your full Pinterest hair potential until you've tried this bow braid? Credit: @thegoodhairday
Braid Around Head
Always struggle with updos? This braided crown style is surprisingly easy and equally great for casual or evening wear.
Braided Bun
Channel your inner prima ballerina (even if you're just in the office), with this elegant braided bun.
Editor's tip: Hold your look in place with the VO5 Invisible Firm Hold Hairspray. This medium hold, fast-drying hairspray tames frizz and leaves your hair with a gorgeous coconut scent.
Braided Crown Updo
Pair a romantic crown braid with a statement slide and let your hair do the talking. Credit: @aprilnataliehair
Braided Ponytail
What do you get when you combine two of our top go-to hairstyles (plaits and ponytails) together? Braided ponytails!
Side Dutch Braid
Keep it simple but stylish all year round with a loose side Dutch braid. Don't forget to pancake it!
Braided Top Knot
Looking for a way to make your trusty top knot hairstyle more interesting? Simply wrap a braid around the base of your bun and you're good to go.
Braided Updo
From bridal party to prom style, for those occasions where only an updo will do this braided updo is the perfect look to try.
Boxer Braids
Great for all different hair types and lengths, the versatility of boxer braids have made them a solid celeb favourite.
Celtic Knot Braid
Bored of your normal braids and fancy a challenge? You can give your strands the wow factor with an intricate-looking Celtic knot braid. Credit: @gyh_hair
Coloured Braids
Oversized braids and pastel hues make for a match made in hair heaven. Credit: @heidimariegarrett
Cornrows
Practical and timeless, cornrows are one of the most versatile braiding styles around. Wear them straight back as they are, or in a high ponytail for a stylish everyday look. Credit: @freshlengths
Corset Braid
Try out the Instagram-approved corset braid trend this summer for a fun festival 'do.
Crisscross Braid
These X-shaped crisscross braids make a fun change from regular boxer braids.
Crown Braid
This charming crown braid is just what you need for your summer socials. Leave some strands loose around your face for a lived-in look.
Crown Twist Braid
Feel like an angel for a day with this twisted halo updo. Great if you're not the most confident braider, the twisted method is easier than a classic crown braid.
Dookie Braids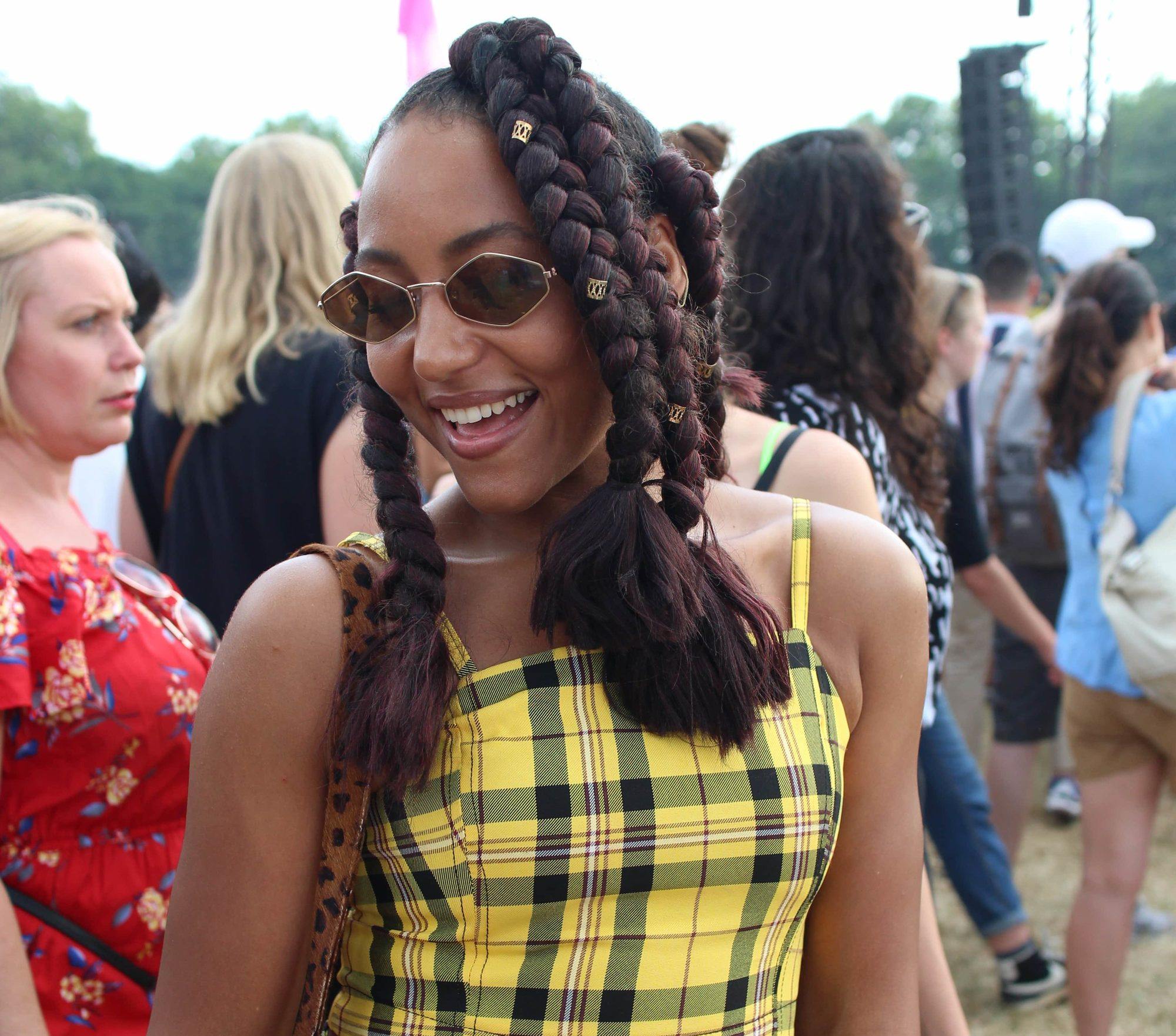 Love box braids but want to make more of a statement? Go supersized with these festival-perfect dookie braids and prepare to cause some major mane envy.
Double Braid Bun
From the upside-down Dutch braids to the retro space buns, this look is calling out to be worn to your next party.
Double Dutch Braid
The perfect all-seasons hairstyle, sometimes all you need is double Dutch braids.
Double Halo Braid
For those times when one halo braid just isn't enough, there's this. Credit: @sun__kissed__blonde
Dutch Braid
Created by weaving the hair under rather than over, once you know how to Dutch braid you'll be able to create all sorts of looks.
Editor's tip:  Before braiding, you can add texture and hold to your hair with the TRESemmé Day 2 Volumising Dry Shampoo. This is a styling essential for our fave second-day hairstyles!
Dutch Braid Bun
Add an extra wow factor to your updos with Dutch braid accents. Credit: @missysueblog
Dutch Braid Crown
Flat or fine hair? Give body to limp locks by using the Dutch braid method to create the volumized updo of your dreams.
Easy French Braid
There's something about a classic French braid that just never fails to impress. Check out our easy-to-follow French braid how-to, here.
Faux Halo Braid
You don't have to have a degree in braiding to be able to rock a plaited updo. Fake it 'til you make it with this faux halo braid.
Faux Hawk Braid
After a look that's equal parts glam and edgy? This fluffed-up faux hawk braid is giving us all the rock chick vibes. Credit: @allthingshairsa
Fishtail Ponytail
Tired of wearing your hair in the same old basic ponytail? Then it might be time to give your pony an upgrade with this fishtail braided version. Credit: @hairbyrubymay
Fishtail Braid Updo
Pair this relaxed braided updo with your favourite sunnies for the ultimate weekend style. Credit: @jozannamadehairdesigns
Fishtail Bun
This sleek fishtail bun is a convenient way of keeping your hair out of your face for work or the gym.
Editor's tip: Keep flyaways in check while you're on the go with the TONI&GUY Flyaway Taming Wand. Stash this in your handbag or at your desk to boost shine and polish your look.
Fishtail Crown Braid
Add a bohemian feel with a Coachella-inspired hairstyle that even Vanessa Hudgens would be jealous of.
Fishtail French Braid
Like to mix and match your braids? Show off your braiding skills with this 2-in-1 French fishtail hybrid.
Fishtail Braids
Switch it up for every day by trading your regular 3-strand braid for a 2-strand fishtail instead.
Fishtail Halo Braid
Updos don't just have to be for special occasions. Keep the look laid-back with this messy fishtail halo braid. Credit: @thetarahair
Flower Braid
What could be more spring/summer-appropriate than a flower braid?
Four Strand Braid
What's better than a three-strand braid? Four strand braid, of course.
French Braid Bun
This French braided bun will be able to handle whatever your day throws at it and still look fab.
French Braid Crown
Perfect for keeping you cool in summer, this stunning hairstyle will help keep frizz and humidity at bay. Credit: @braidsandbikinis
French Braid Updo
French braid updos are a great option for shorter hair as the ends are tucked up rather than being tied into a bun. Credit: @madellabeauty_official
Greek Braid
Make the most of long locks with this textured, Grecian-inspired braid. Credit: @mariana_hairstylist_lutsk
Half Halo Braid
However long your hair, you can't go wrong with a half-up halo braid – especially when there are butterfly clips involved. Credit: @amberfillerup
Half-Up, Half-Down Braid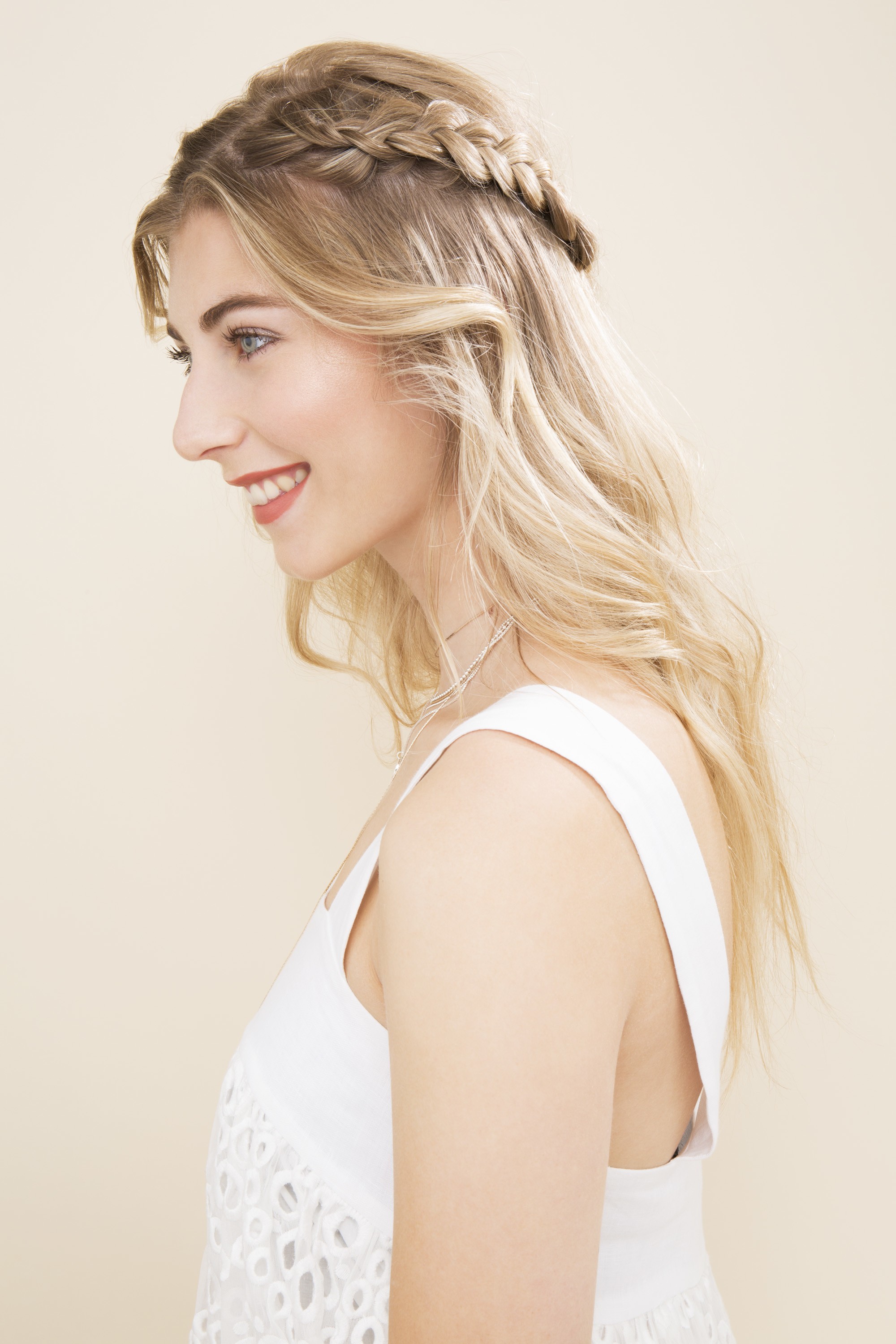 If flat roots are a problem for you, the half-up-half-down braid is the answer for instantly fuller-looking strands.
Headband Braid
Is there anything chicer than a headband braid? Perfect for all hair types and lengths, this braided style will instantly elevate your look.
Heart Braid
They do say love is in the hair and with this heart braid that's definitely the case.
Hidden Braid
Get in the festival mood with this hidden braid hairstyle. Play around with the thickness and style of braids for a unique finish.
Inverted Fishtail Braid
AKA a Dutch fishtail braid because as you weave your fishtail you bring the hair under instead of over. This will create the inverted finish that characterises an inverted fishtail braid. Credit: @glamourbycherry
Box Braids
When it comes to the best protective styles for natural hair, box braids just can't be beaten.
Inverted French Braid
The key to getting this inverted French braid is to weave your strands under as opposed to over, just like you would for a Dutch braid.
Marley Braids
This celebrity loved Marley braids hairstyle may take some time to create but when the results are this beautiful, it's totally worth it.
Mermaid Braid
This intricately weaved mermaid braid will make such a style statement, we think it's best reserved for a special occasion. Credit: @karlssonbarlindhaug
Messy Bun with Braid
Sometimes the occasion calls for a messy bun, but to make you look more put together, try adding a side braid. Credit: @missysueblog
Messy Fishtail Braid
Fishtail braids are a great alternative to traditional plaits. Try this messy version for a cool boho vibe that's perfect for the beach. Credit: @brushedbyraven
Micro Braids
Micro braids are a popular choice when looking for black hairstyles. Not only are they super cute, but they're also versatile too! Credit: @braidsgang
Milkmaid Braid
From festivals to brunch with the girls, a milkmaid braid is the sweetest style that all your friends will love.
Pull Through Braid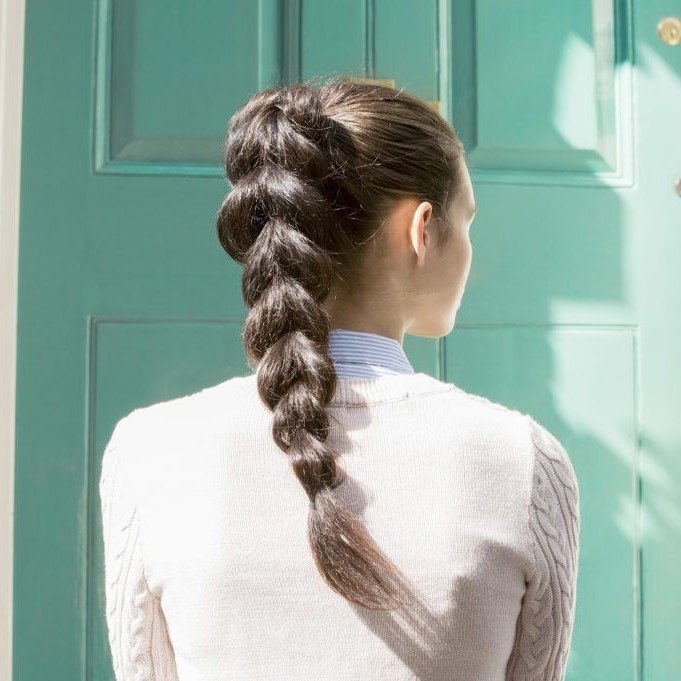 Trick everyone into believing you've created the perfect braid with this clever pull-through braid hair hack.
Side Braid Bun
Team your favourite two hairstyles together with this chic side braid bun. Credit: @kikafourzali
Side Fishtail Braid
If you're looking for a braided hairstyle to fit with your bohemian wedding, then this side fishtail braid is just the look you need. Credit: @ashprettyhair
Editor's tip: Bring volume and bounce to your hair with the Love Beauty And Planet Volume & Bounty Dry Shampoo.
Not only perfect for absorbing excess oil, but this dry shampoo also helps to add body and bounce to fine strands too!
Side Braid
Make a style statement at your next HIIT class with this side braid. By starting the braid higher up you'll prevent any loose strands falling.
Snake Braid
This unique snake braid can be worn to jazz up a simple style.
Traditional Braid
Don't overlook the style potential of a traditional braid. Weave it tight for the gym or loose with your fave hair accessory for a casual look. Credit: @barefootblondehair
Two French Braids
Have double the fun with a two French braids hairstyle. Sprinkle glitter down your roots for the perfect festival look.
Under Braid
It may surprise you that under braids like above are much easier to create than they look. Credit: @barefootblondehair
Unicorn Braid
Have you always wanted to rock hair like a mythical creature? Then this unicorn braid is the perfect look.
Box Braids with Colour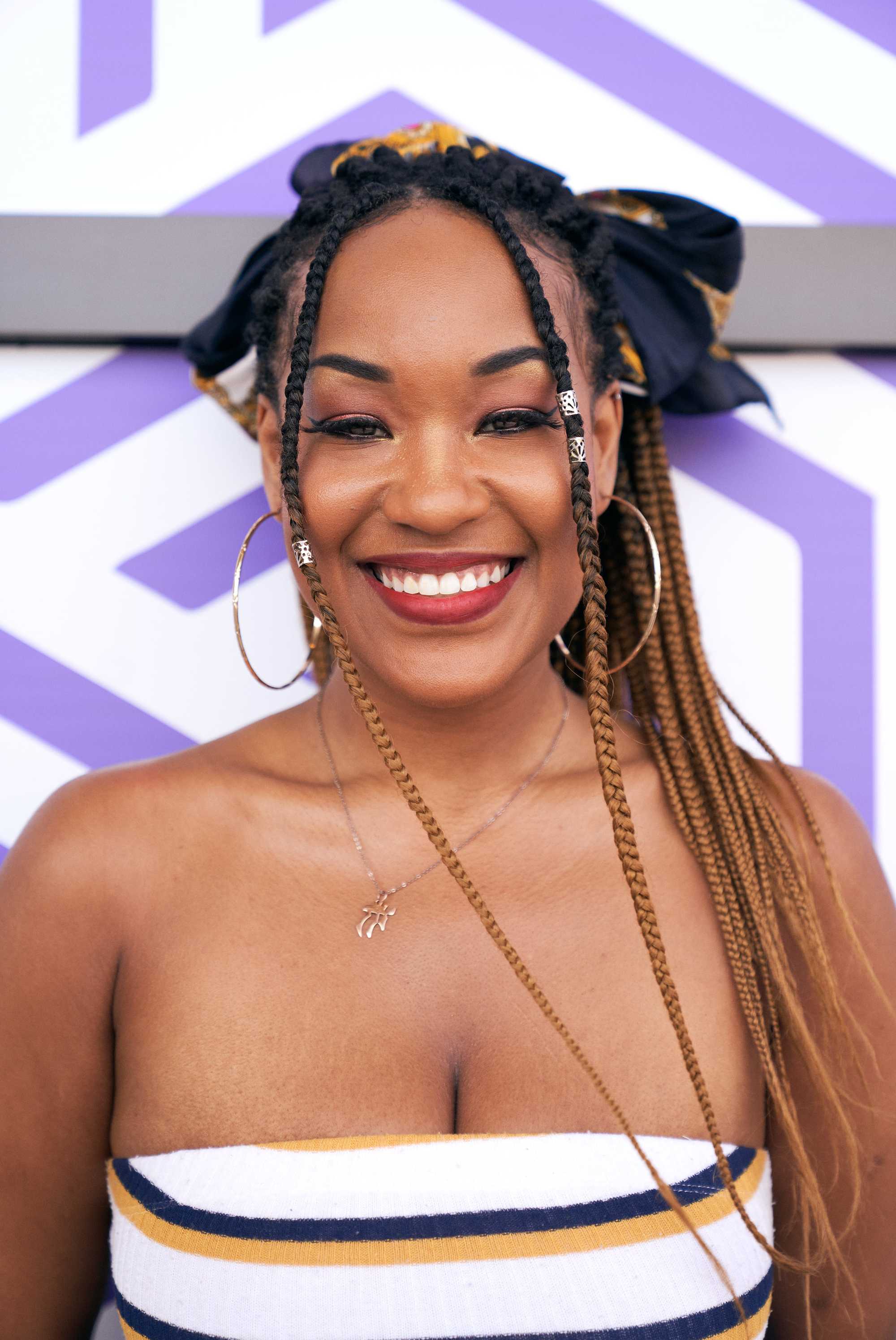 The best thing about having box braids is that you can change up your hue as often as you please.
Upside Down Braid
This upside-down braided bun is far from boring. Wear yours for days when you want to show off your braiding skills. Credit: @annalovesbraids
Waterfall Braid
This waterfall braid is screaming wedding hair to us. From bridal to bridal party, it's the romantic look that everyone will love.
Box Braids with Shaved Sides
After a more daring style? Spice up classic box braids with shaved sides for extra edginess.
Prev Article
Next Article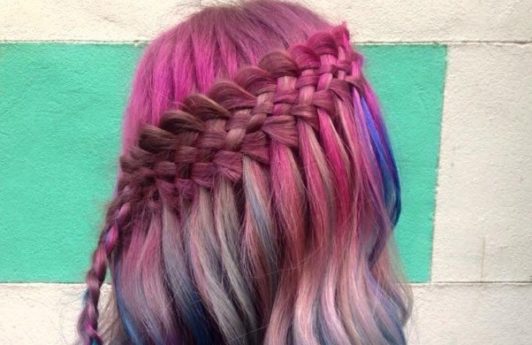 Gallery
Bored of Regular Braids? Try a Waterfall Hairstyle This Season
Update your mane game with a waterfall hairstyle.
See article