Short hairstyles 2017: We look back on the best looks from the past year
Take a peek at the best 2017 short hairstyles that stole our hearts!
When it comes to short hairstyles, 2017 brought us some amazing looks that we don't think should be forgotten about! And since we all need a little change for the new year, why not get ahead of the game and make your next style choice now?
But if you're at a loss for where to start, and have been sat scratching your head for months over this styling conundrum, fret no more, as the All Things Hair team has rounded up the 2017 short hairstyles that rocked the most!
Short hair 2017: The looks that we loved from the past year
1. The wavy bob
Do you have a naturally wavy locks? Yes? Then we envy you, because you can totally pull off this look with ease!
Thanks to its shorter length, working a wavy bob hairstyle is an ideal way to tame those unruly strands, while simultaneously giving you an ultra voluminous and oh-so-chic finish.
Editor's tip: Love this look but have super straight strands? We got you. Just grab your curling wand and gently curl small sections of hair at a time, before brushing through your 'do to loosen the curls.
Finish things off with a spritz of the VO5 Dramatic Volume Creation Hairspray, and you'll have a high-impact look in an instant!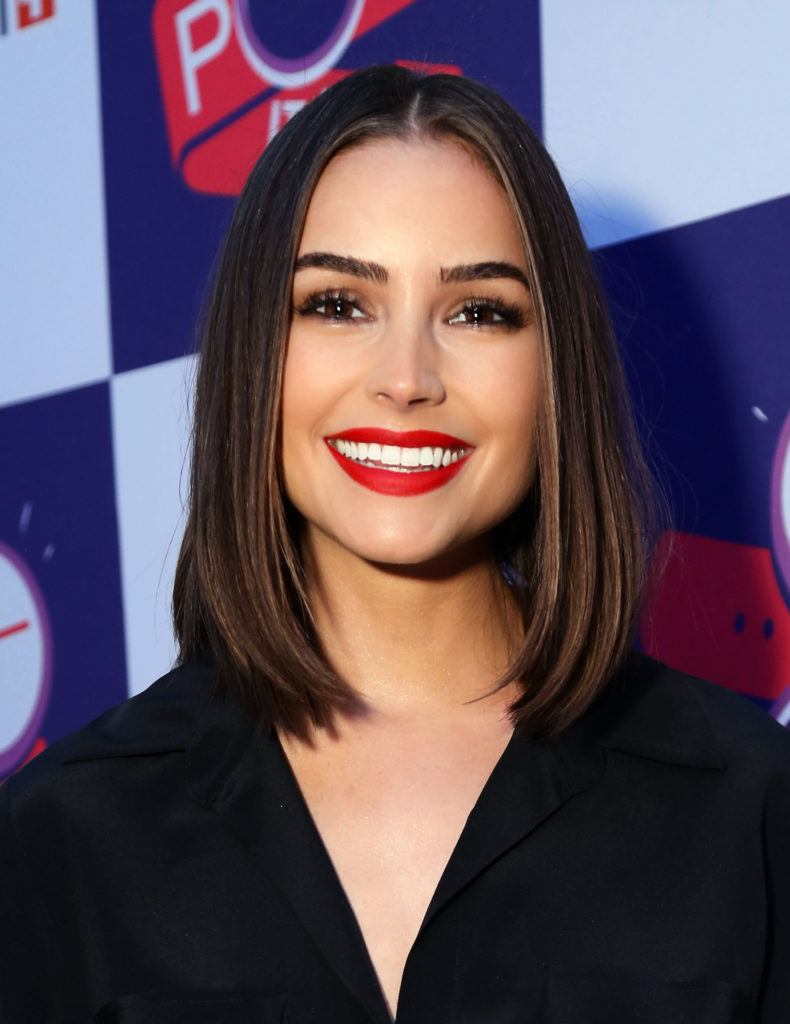 2. The smooth and sleek lob
Looking for the ladies short hairstyles 2017 offered up, but less than confident about chopping off all your hard-earned hair length? Then why not try working a lovely lob (AKA a long bob), instead?
Not only does this transitional hairstyle look utterly gorgeous when worn smooth and sleek a la Olivia Culpo, but it is actually rather versatile, too. Simply switch up the position of your parting and you'll be surprised at how different your locks will look!
3. The Crimped bob
No you haven't stepped back in time to the 1990s, because women's short hairstyles in 2017 were all about retro vibes, with crimped hair officially making its triumphant return! But instead of the tightly crimped locks of bygone days, the new and improved style features larger and more understated crimps.
Ready to go for crimped hair? Want the look without using any heated styling tools? Then come take a look at our step-by-step tutorial on achieving the look sans heat, now!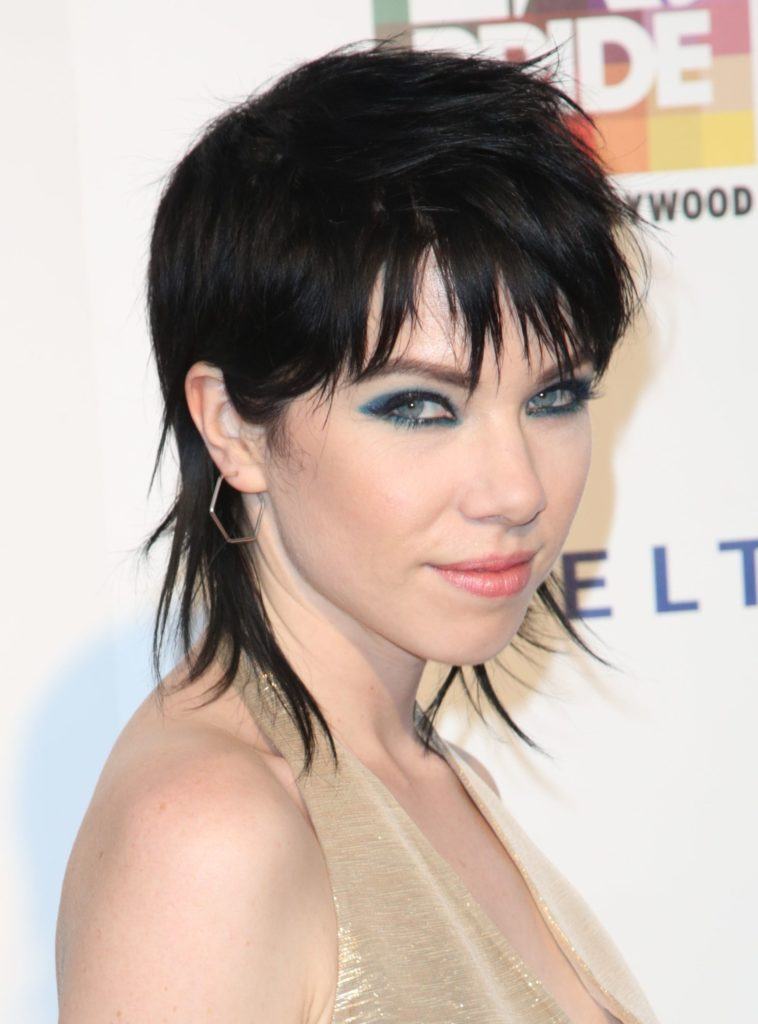 4. The shag cut
If you like to live life on the wild side, this is one of our favourite short hairstyles of 2017 and could be the cropped 'do for you. Featuring loads of layers at varying lengths, this style has heaps of texture and #WokeUpLikeThis vibes – just what any Rock 'n' Roll chick needs!
Editor's tip: Want to give this look even more edge? Then follow in the footsteps of Carley Rae Jepsen and cut in a piecey fringe. Apply a small amount of the TIGI S-Factor Creamy Molding Wax for a bed-head look that's super low maintenance.
5. The textured pixie
Ah, the pixie cut: this timeless and universally appealing 'do features on our top style lists year after year! And you know what? We loved it even more in 2017, because of all the added texture.
Just give your 'do a healthy dose of the TONI&GUY Casual Sea Salt Texturising Spray, scrunching it into your tresses as you go, and you'll have a look that even Lena Headey would be proud to wear!
6. Platinum blonde pixie
We saw this look sported by celebs and models alike this year, which means that this 'do was one of the key short hairstyles 2017 rolled out! Take your look to the next level by working yours with directional texture for an edgier vibe. Credit: @karapylka
7. The bleached buzz cut
A-listers like Cara Delevingne were spotted rocking this do, which has risen it in the ranks to one of the best women's short hairstyles of 2017! If you want to go bold and dramatic for the new year, crank things up a notch and give this super short hairstyle a whirl. Credit: @boo_antonia
8. Katy Perry's slicked back hair
When it comes to new looks, we know that Katy Perry is no stranger to a new 'do! Which is why we're totally loving her for making this slicked-back look a glam addition to the short hair 2017 line up. Credit: @katyperry 
9. Short sides and curls
When we look back at the most striking short haircuts of 2017, we couldn't help but notice that there's so much choice when it comes to mixing up short hair!
For example, this look is all about textured curls and super short sides, but you could easily straighten your locks for a brand new 'do. Versatile and edgy… we love! Credit: @mickaylaeberly
10. Angular bob and bangs
2017 short hairstyles really packed a punch when it came to drama! No longer was short hair dull and boring, as by simply cutting in a striking angular bob, you can show you mean business. Team it with a pretty eye-grazing fringe, for a softer, sultry finish. Credit: @riawna
11. Pastel hues
The great thing about ladies short hairstyles in 2017, was that you weren't left out of the colour trend!
Pastel hues look just as good on shorter hair, as it was a much subtler way of rocking the trend without looking like a fully fledged mermaid (although we do love mermaids!). This pastel 'do is colour perfection in our books. Credit: @ambernicole_stylist
12. Finger waves
Retro hair was a big trend in 2017 and this stunning look is a perfect example of the short hairstyles 2017 totally nailed!
An iconic way to rock finger waves, we love that the lilac hue makes this look pretty and modern. This is definitely a look to take into 2018 with you! Credit: @allnutrient
13. Big '60s hair
So you already know that retro locks were big news in 2017 and we're sure you came across a fair few '60s-inspired looks in the past 12 months! Well, we're here to say that we think this is one of the best glam 'dos of them all.
Create loads of volume in the roots and flick out the ends of your hair to give your bob an effortlessly vintage feel. Credit: @girl1der2002
14. Mega volume
Just because you've got short hair, it doesn't mean your locks can't be voluminous! This stunning look from our 2017 short hairstyles look book showed us that you can work your short layers in to a mega voluminous 'do with just tongs and some hairspray! Easy peasy. Credit: @mandymariekinn
15. Beachy waves
So you thought beachy waves were reserved for gals with mermaid-like tresses? Think again!
Our sources showed us that even those with shorter hair can still rock beachy tresses. Simply twist your hair while it's damp and spritz with sea salt spray, then undo once dry et voila: beach-babe strands in no time. Credit:@lovejoechapa
Has our short hair 2017 round-up inspired you to opt for the crop? Great! Then you'll also be interested in seeing the vast number of hot-to-trot hairdos we have over on our Short Hairstyles page – trust us, you'll be just a click away from making that salon appointment.
Article
12 Flattering Concave Bob Haircuts You'll Love
Trade your classic straight-cut bob for a concave bob this season.
See article