39 Easy Festival Hairstyles You'll Love
The best festival hairstyles to get you inspired!
Beth
|
September 13, 2019
You Will Need
We've been keeping tabs on all of this year's biggest festival hair trends and have put together an edit of our absolute favourites.
Whether you are going to Lovebox, Glasto, Wilderness or even planning for Coachella, we've even got festival hairstyles that are easy enough to recreate in the comfort of your pop-up tent.
Half-Up Space Buns
If you're stuck for festival or party hair inspiration, watch vlogger Maddie Bruce show you the three styles she rocked at Victorious Festival, above. Credit:@maddie_bruce
Side-swept glitter
You know festival season has officially begun when glitter hairstyles start to make an appearance!
Side-swept glitter on short hair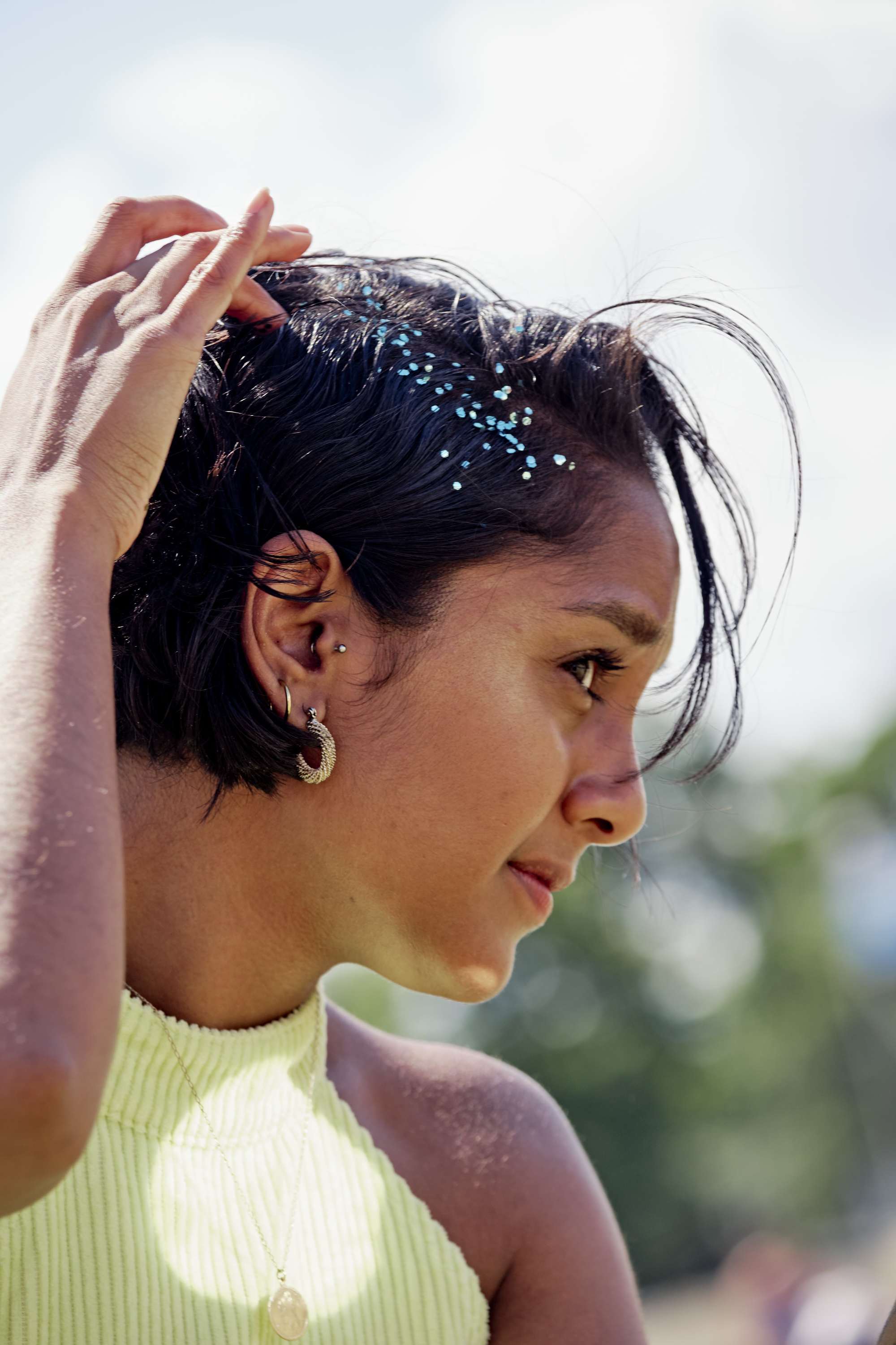 Wear your hair tucked behind your ear and apply glitter to one side for a glamorous glittery 'do that'll take you from day to night.
Classic space buns
No festival hairstyle line-up is complete with these super cute space buns.
Low bun with hair pins
From super sleek to teased texture, buns work for all hair types and hair lengths and look even better with accessories.
Glitter roots
They're probably the most Instagrammed festival look ever and while it looks fab, it's also the perfect way to distract from greasy roots!
Glitter roots with mini space buns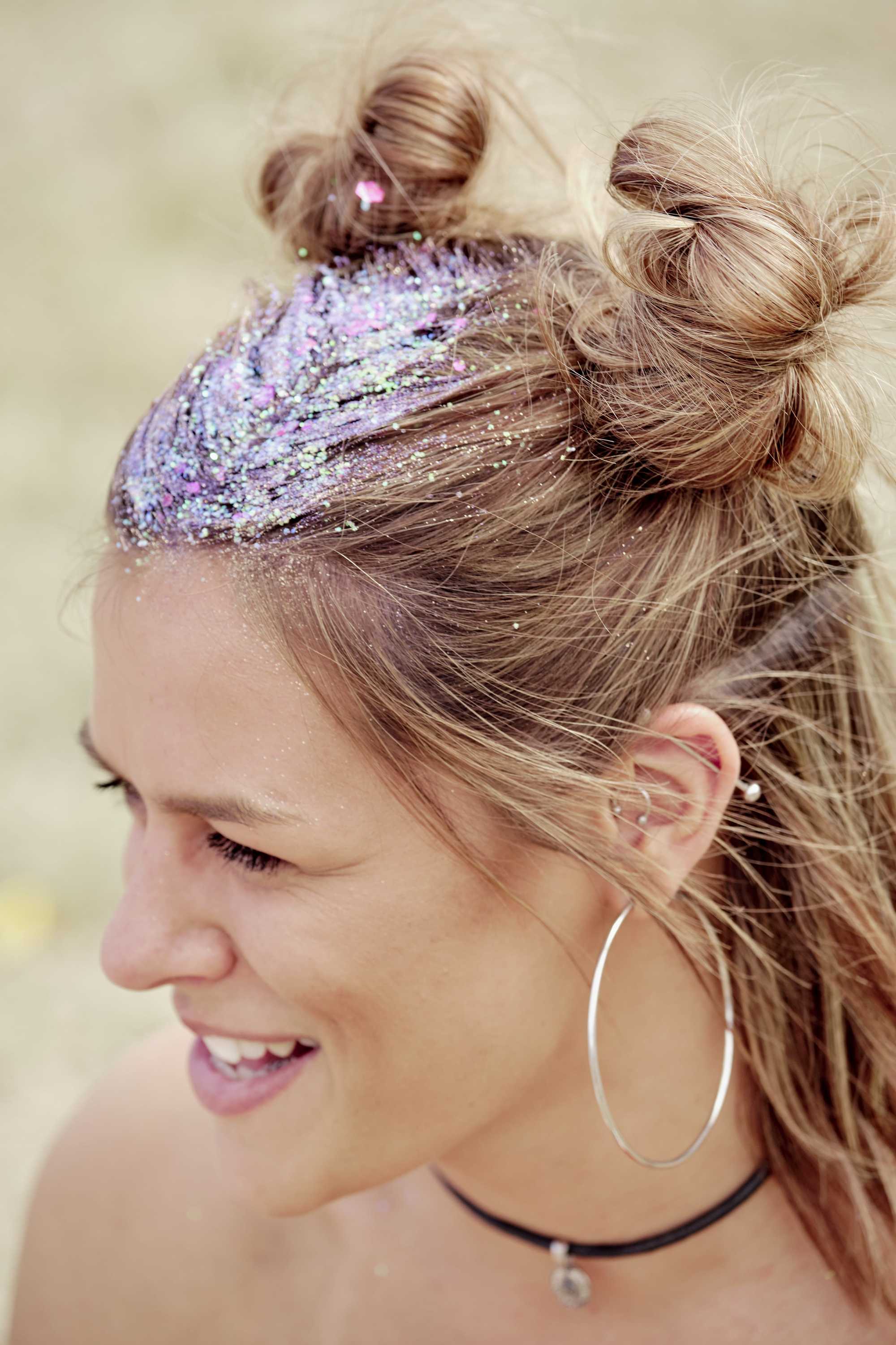 All you need to do is decide where you want to put your glitter, prep the area by applying some of the VO5 Fixing Spray For Glitter and then sprinkle your glitter or sequins where you've sprayed. Seal in place with another spray of the fixing spray and your glitter will last all day.
Editor's tip: Ready to turn yourself into a glitter ball? The new VO5 hair glitters, which come in 6 different shades (including Wicked Violet, above), are perfect for festivals and can be added to any hairstyle.
Side braid
This super pretty side braid is a fun way to make your hair look more exciting while still wearing your hair down.
Side braid on natural hair
It looks great on long hair but works just as well on shorter hair too, since you don't have to braid all of your hair.
Accent braid
Festival's obsession with hair accessories is far from waning, so get it in on the trend by adding a mix of hair rings to an accent braid.
Ponytail with two braids
Adding two little braids to your look takes just a few minutes but the result will have everyone talking about how trendy you are.
Glitter parting
For an easy festival style that's not too OTT, a simple glitter parting detail will help you channel the festival vibes in a more understated way.
Double French braids
Roots tend to get greasy quicker than the rest of our hair, so this double French braid style is a lifesaver. Allowing you to keep half of your hair down while tackling the roots issue.
Cornrow ponytail
Take this girl's lead and add some hair rings to your cornrows, it'll instantly upgrade the look.
Bandana wrap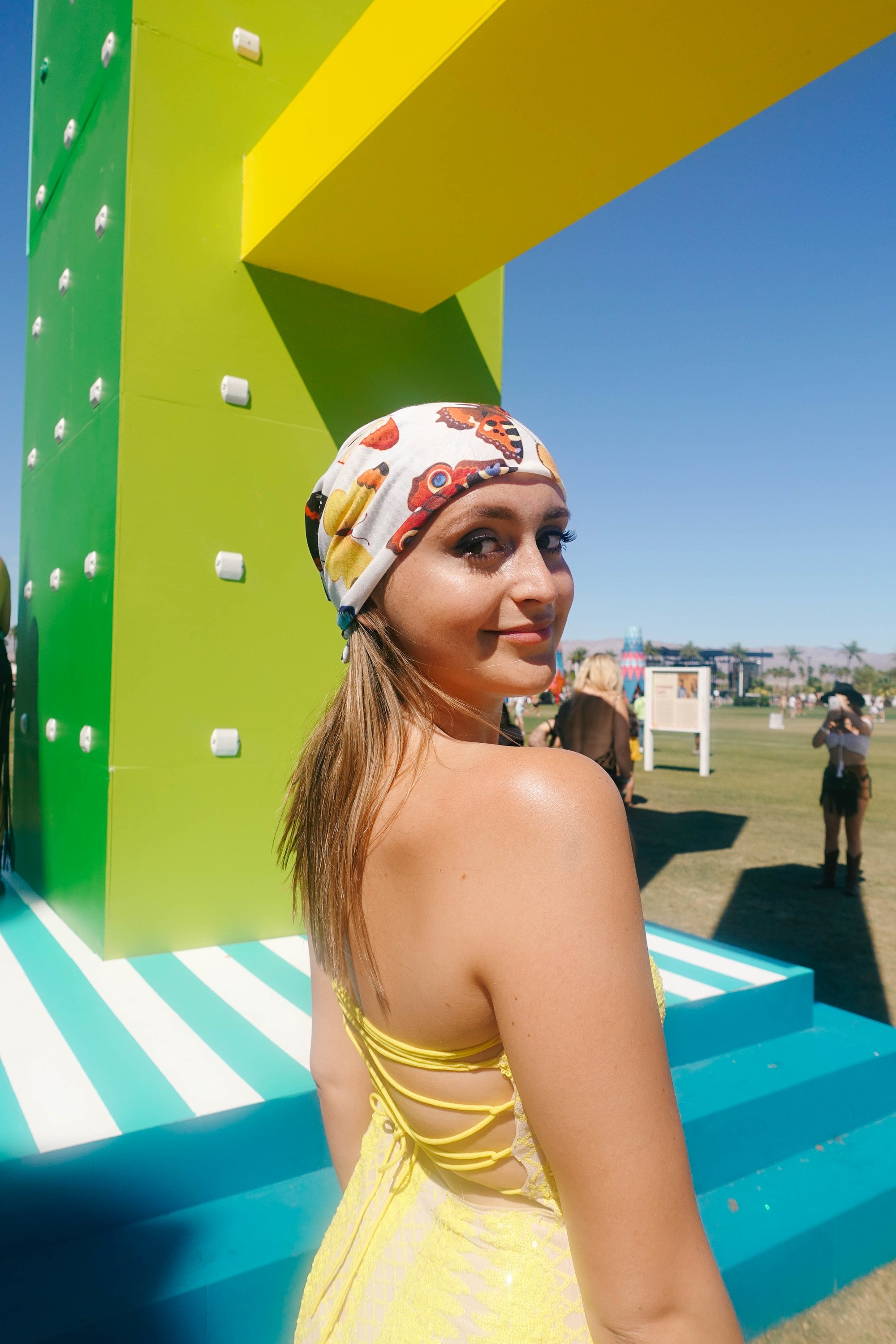 We love this festival look not just because it gives us serious '90s nostalgia, but it's one of the simplest festival looks you'll ever get. Which means less time hair prepping and more time partying!
'90s bandana with box braids
Style tip: Turn to '90s icons Aaliyah, TLC and J-Lo for more bandana inspiration.
Pigtails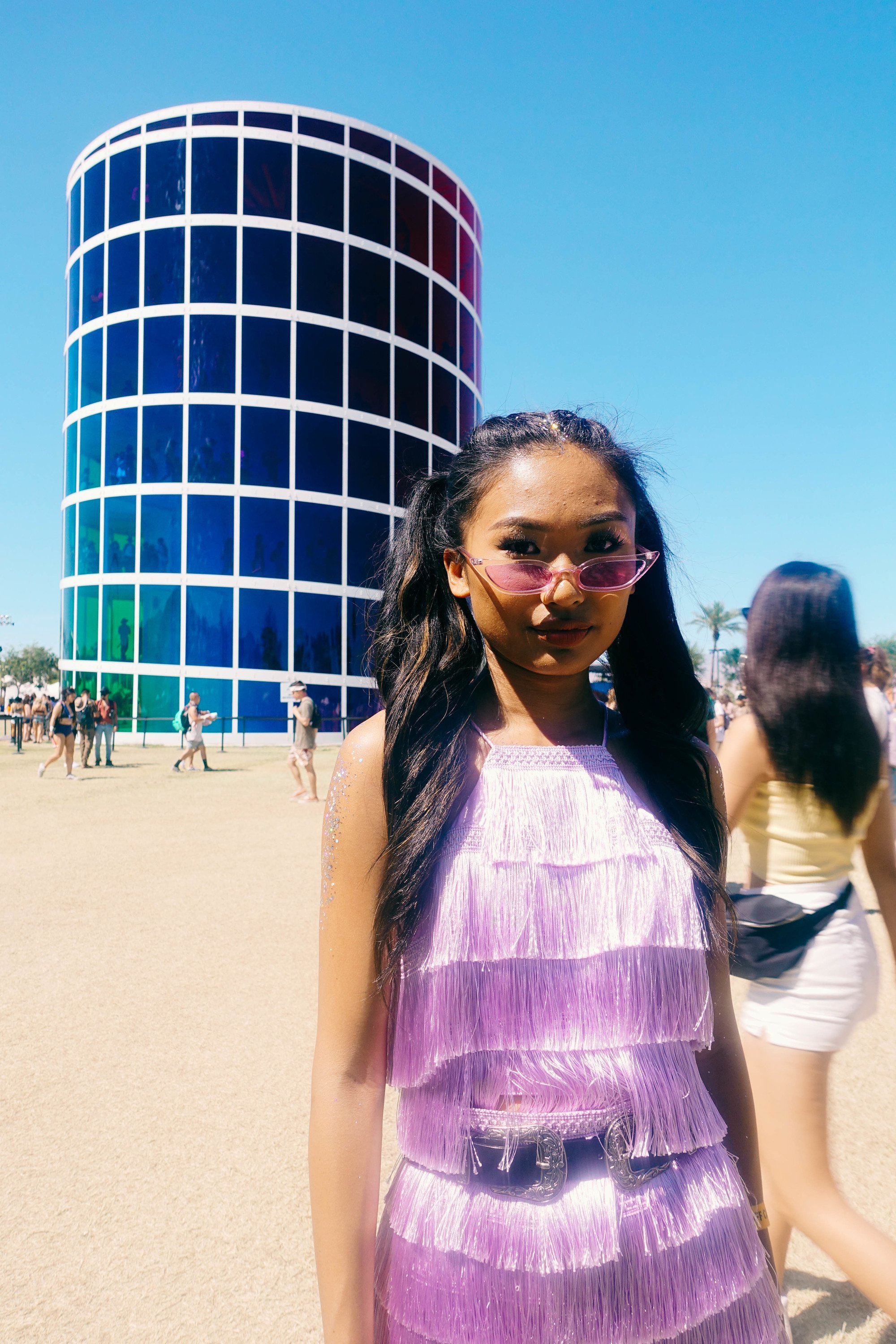 Unless you've been living under a rock, you'll already know that the '90s is where it's at in terms of fashion and beauty. So why not go full Baby Spice with pigtails?
Style tip: Sprinkle glitter along your hairline to work 2 trends at once.
Half-up bun
Top knots come in various shapes and sizes, and they're about as effortless as you can get.
Messy half-up bun
This half-up messy bun can be done in a flash and let's face it, who's got time for fancy hair when there's music to be listening to?
Half-up bun for natural hair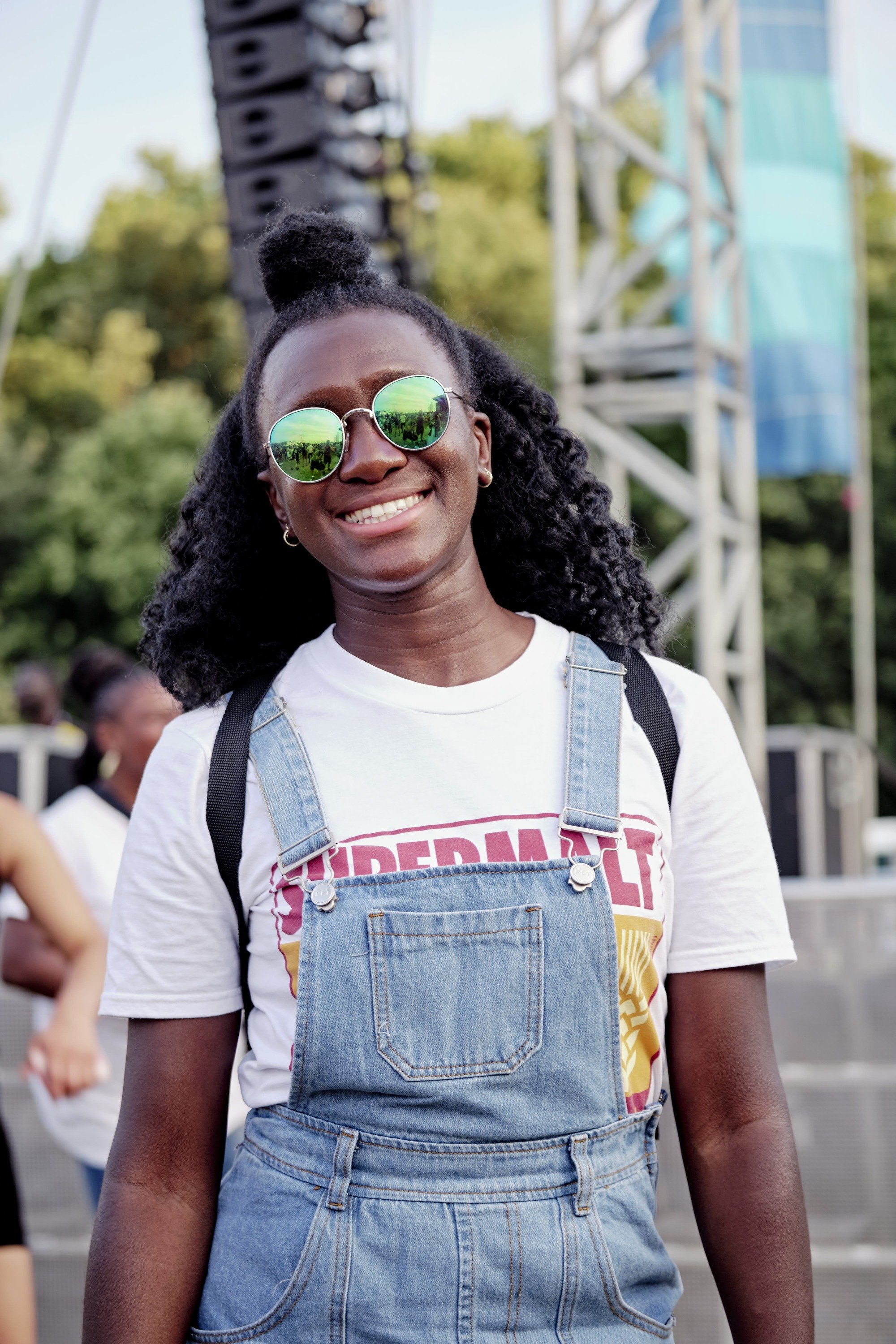 Did we mention that the half-up bun works with all hair types?
Braided half-up bun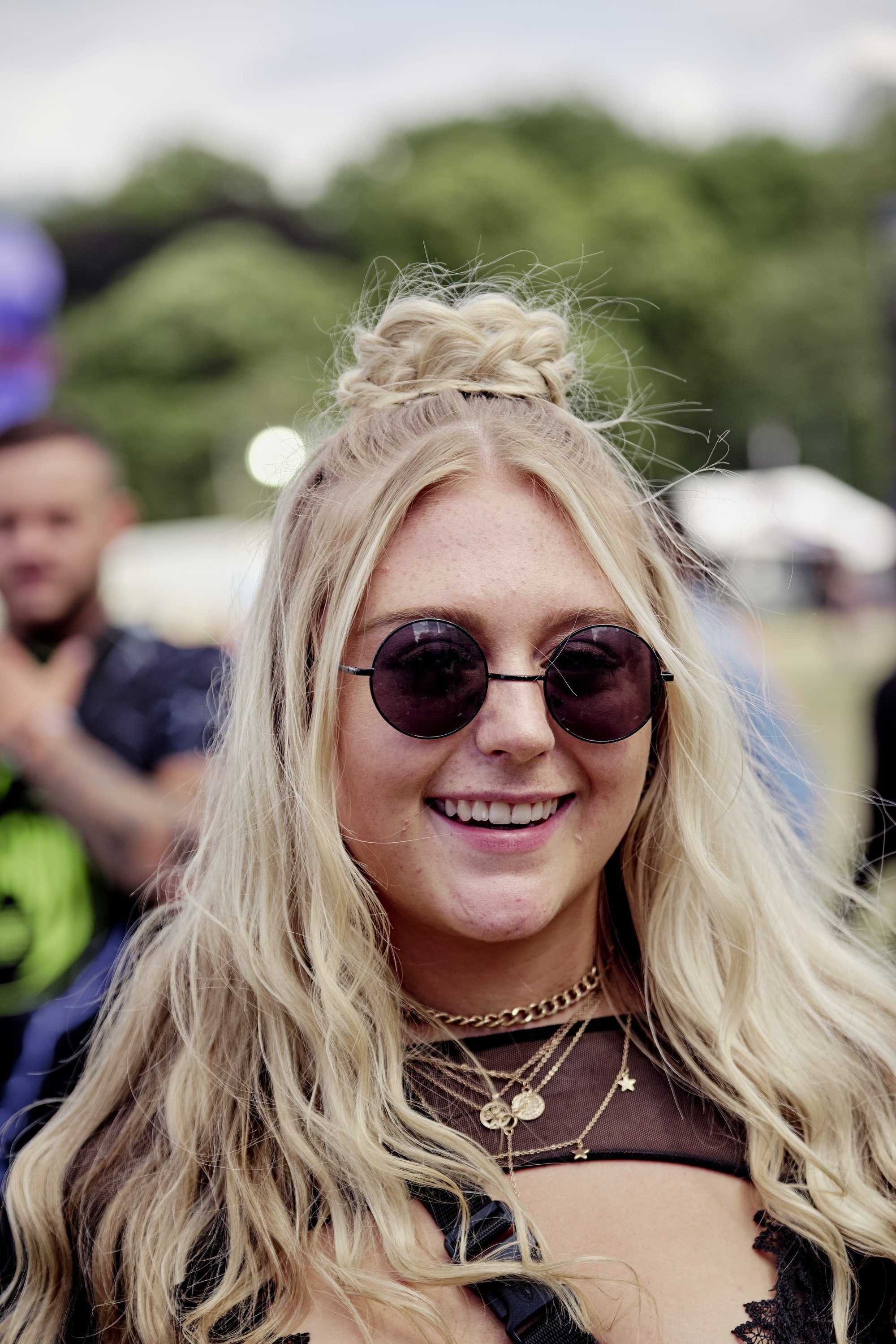 Love this look? Then your next read should be our Freddy My Love article, where she shows us how she does her half-up bun style.
Boxer braids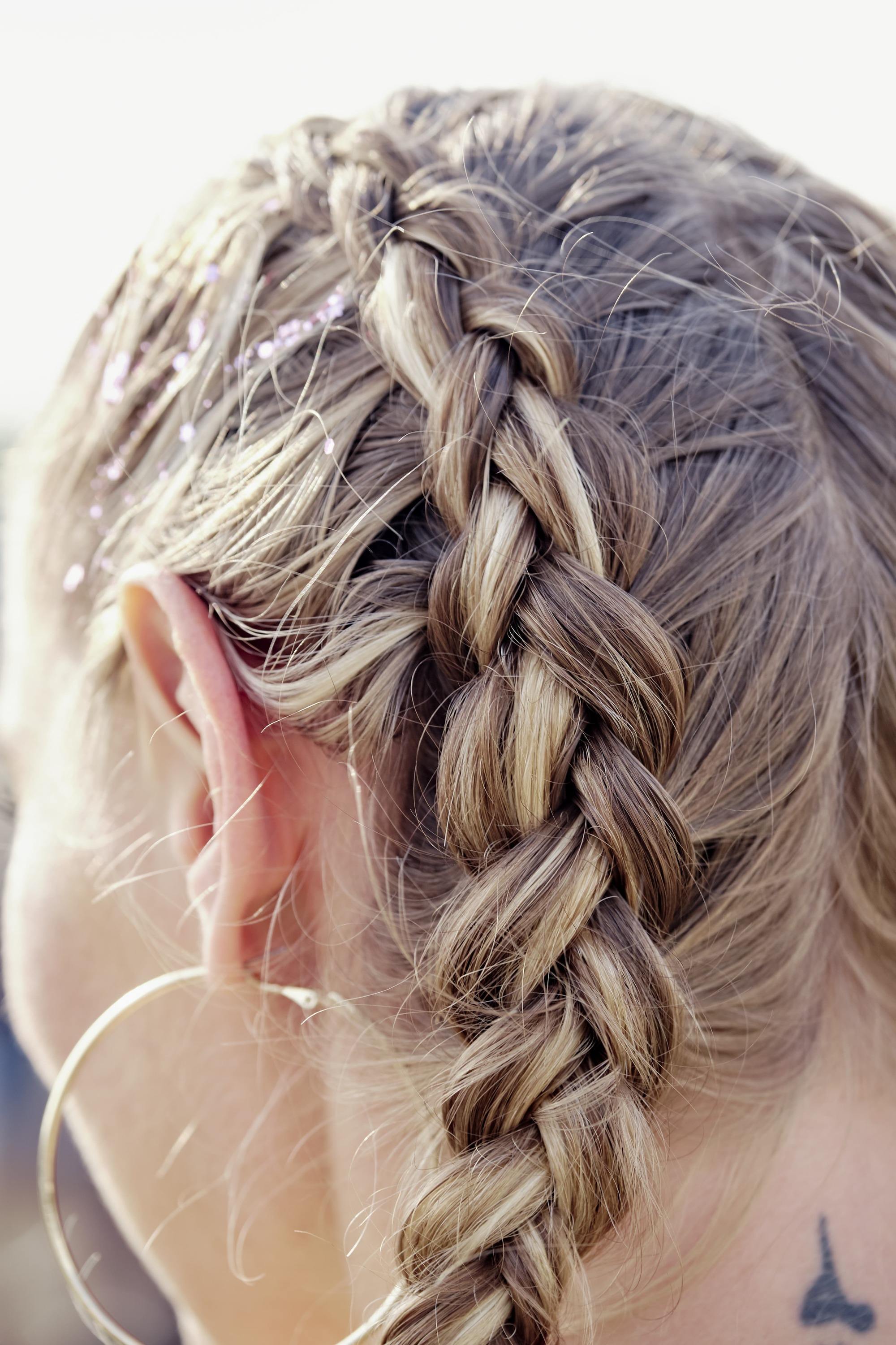 Name controversy aside, boxer braids are a popular festival choice.
Boxer braids on long hair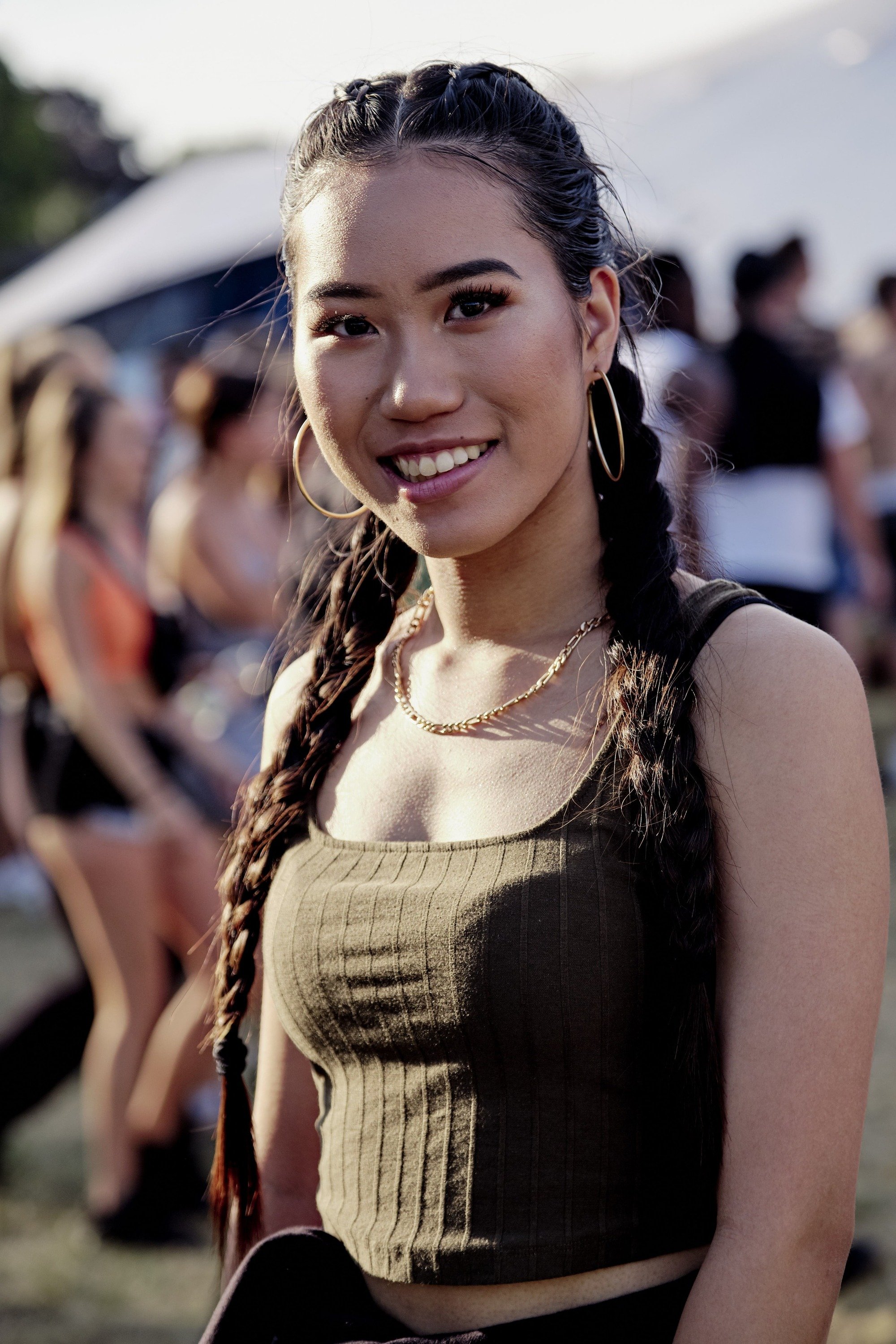 And boxer braids are a really popular hairstyle with stars like Kylie Jenner and Little Mix's Perrie Edwards.
Half-up braids
You can either braid your hair all the way down or, why not opt for a half-up, half-down variation like this stylish festival goer?
Pink half-up braids
If you're only going to try one festival hairstyle this year, make it this one.
Glitter half-up braids
These glittery half-up Dutch braids are the answer to any of your summer hairstyle needs.
Editor's tip: Making styling braids easy with the TONI&GUY Flexible Hold Braid Balm. Use on damp or dry hair before styling to give your hair added structure and flexible hold.
Half-up space buns with braids
If you can't have a little fun with your 'do at a festival, when can you? These half-up, half-down space buns are super cute.
Half-up space buns
What makes them extra festival approved is the blue hair chalk.
Braided ponytail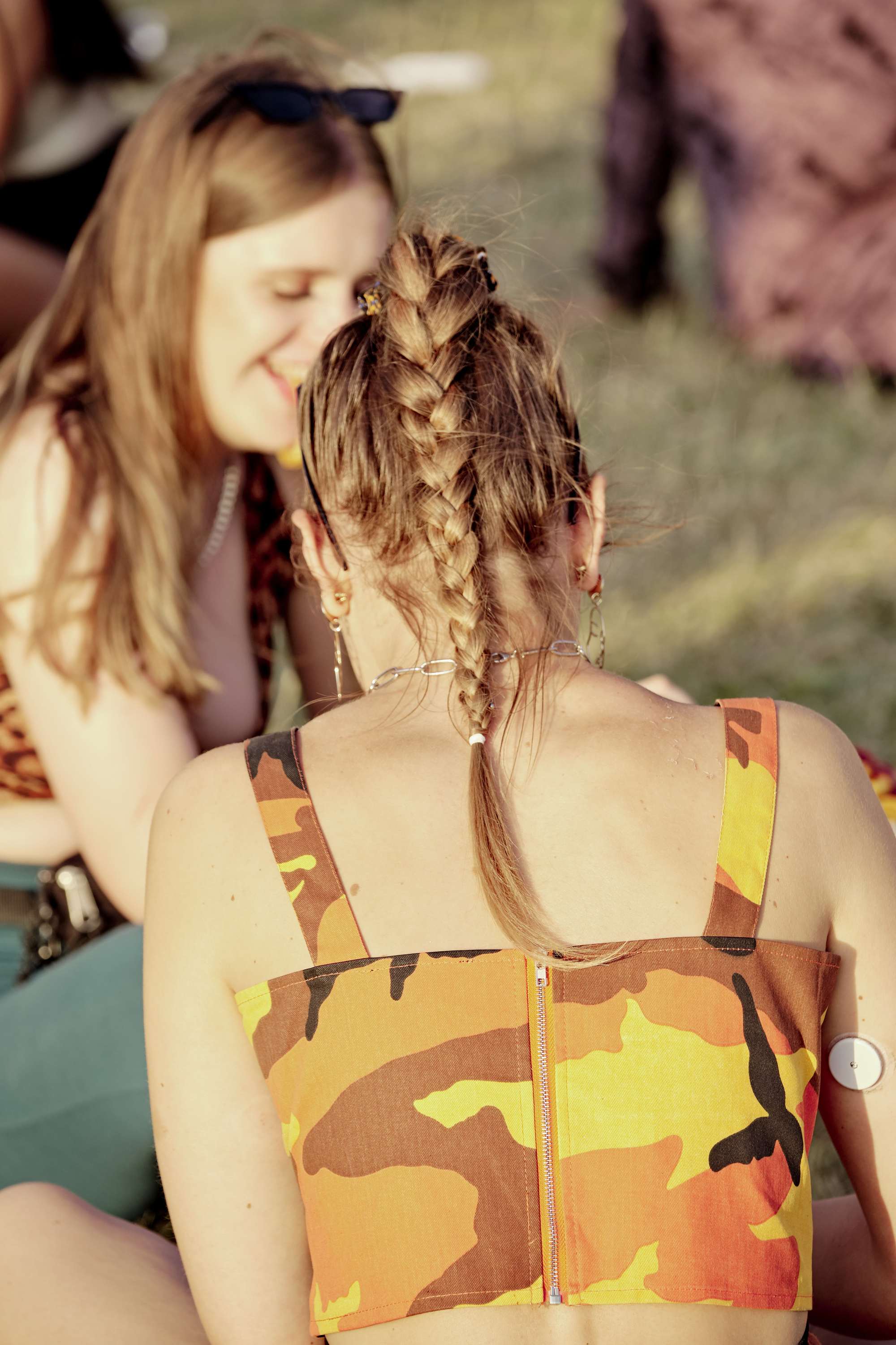 Bring out your inner Sasha Fierce with a sky-high braided ponytail.
Ponytail with braids
Want to know how to give a regular pony a festival glow-up? Simply braiding a few sections of your ponytail will add a boho Coachella vibe and it's so easy you could probably do it with your eyes closed.
Plaited ponytail with unicorn braids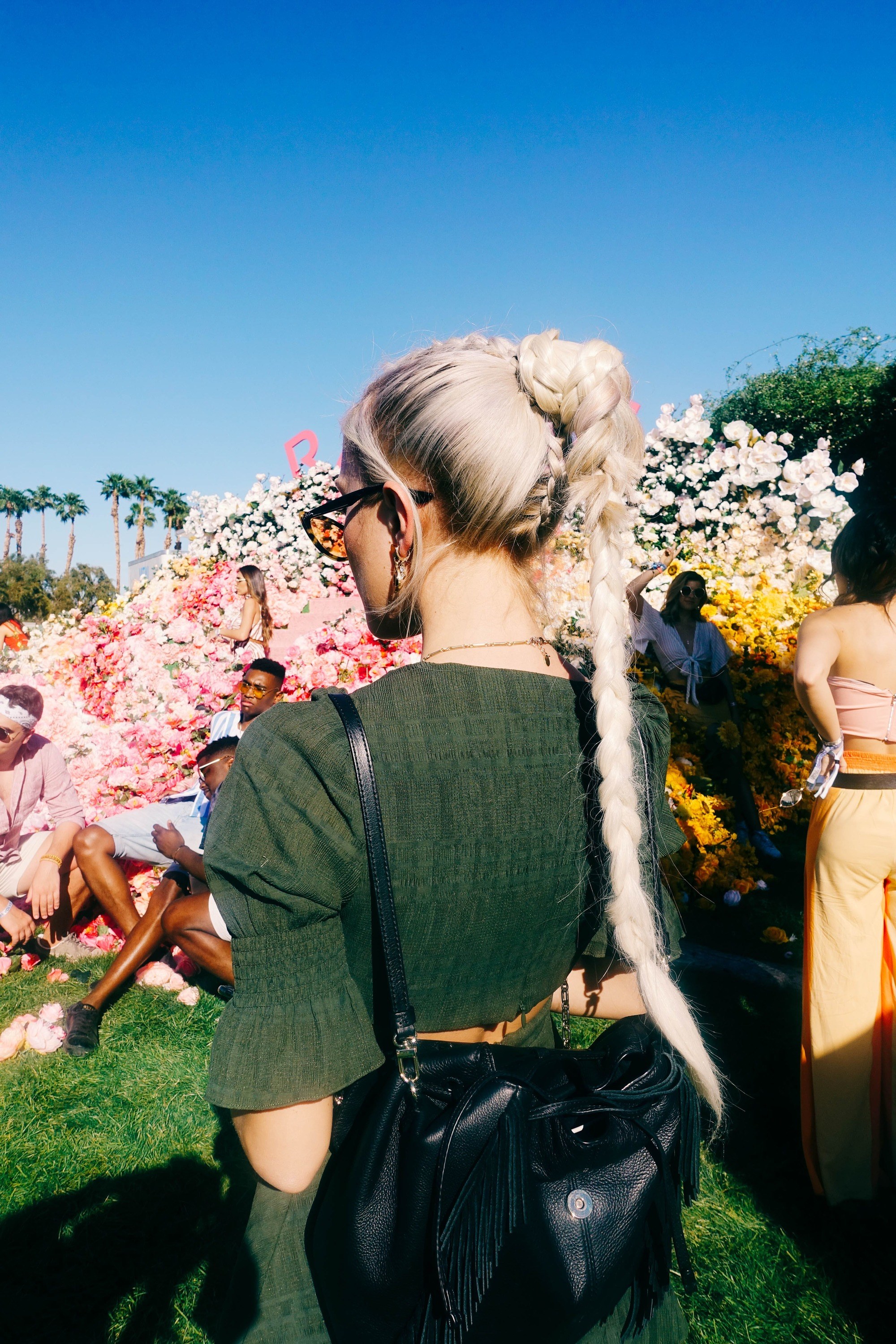 We love how this blonde festival goer added unicorn braids to her plaited ponytail for extra festival style points.
Retro bucket hat with straight hair
Festivals can be hot, but with a hat, you'll be the coolest girl around.
Wide brim hat and wavy hair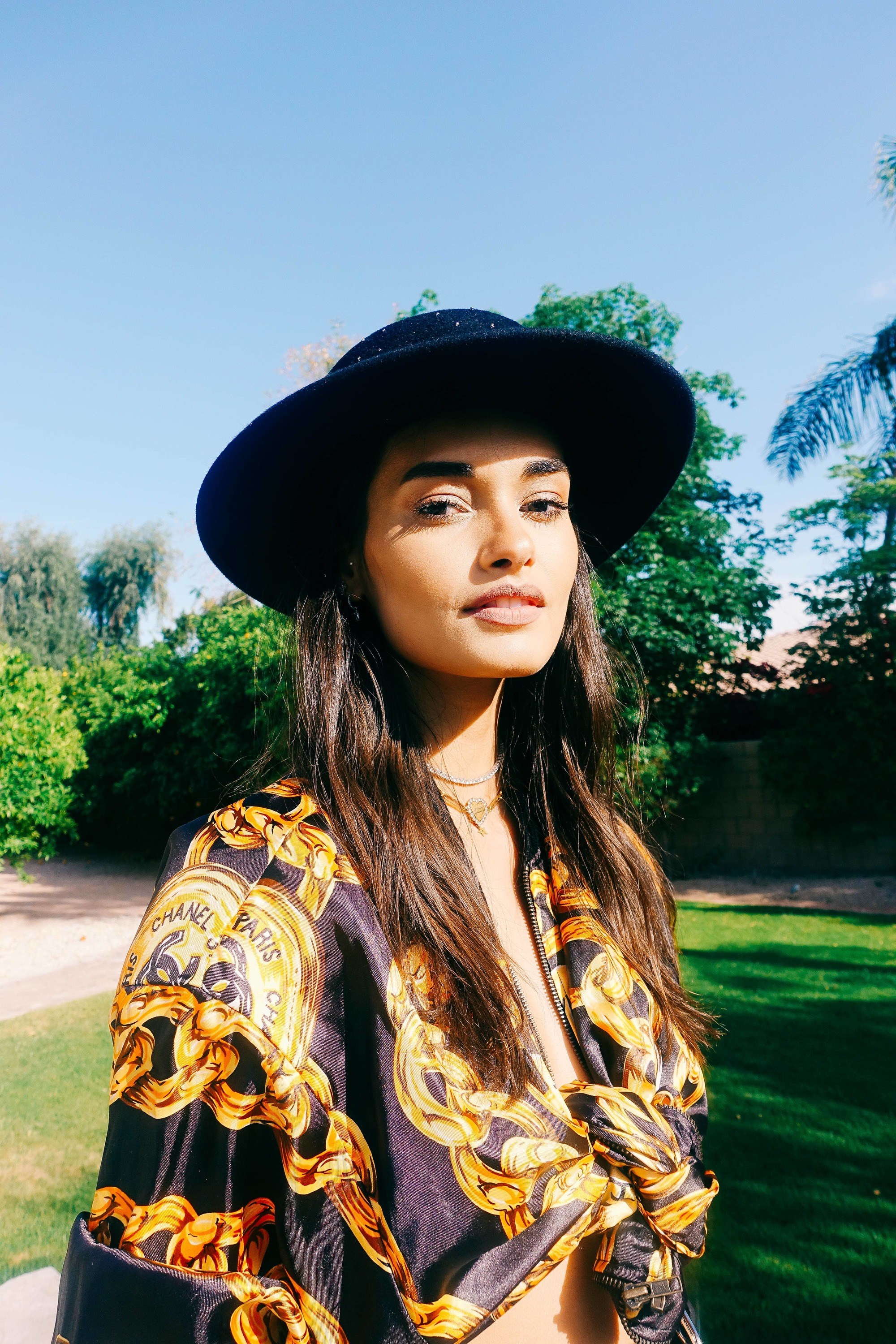 Team your hat with a low-maintenance tousled waves style for the perfect undone look.
Star headband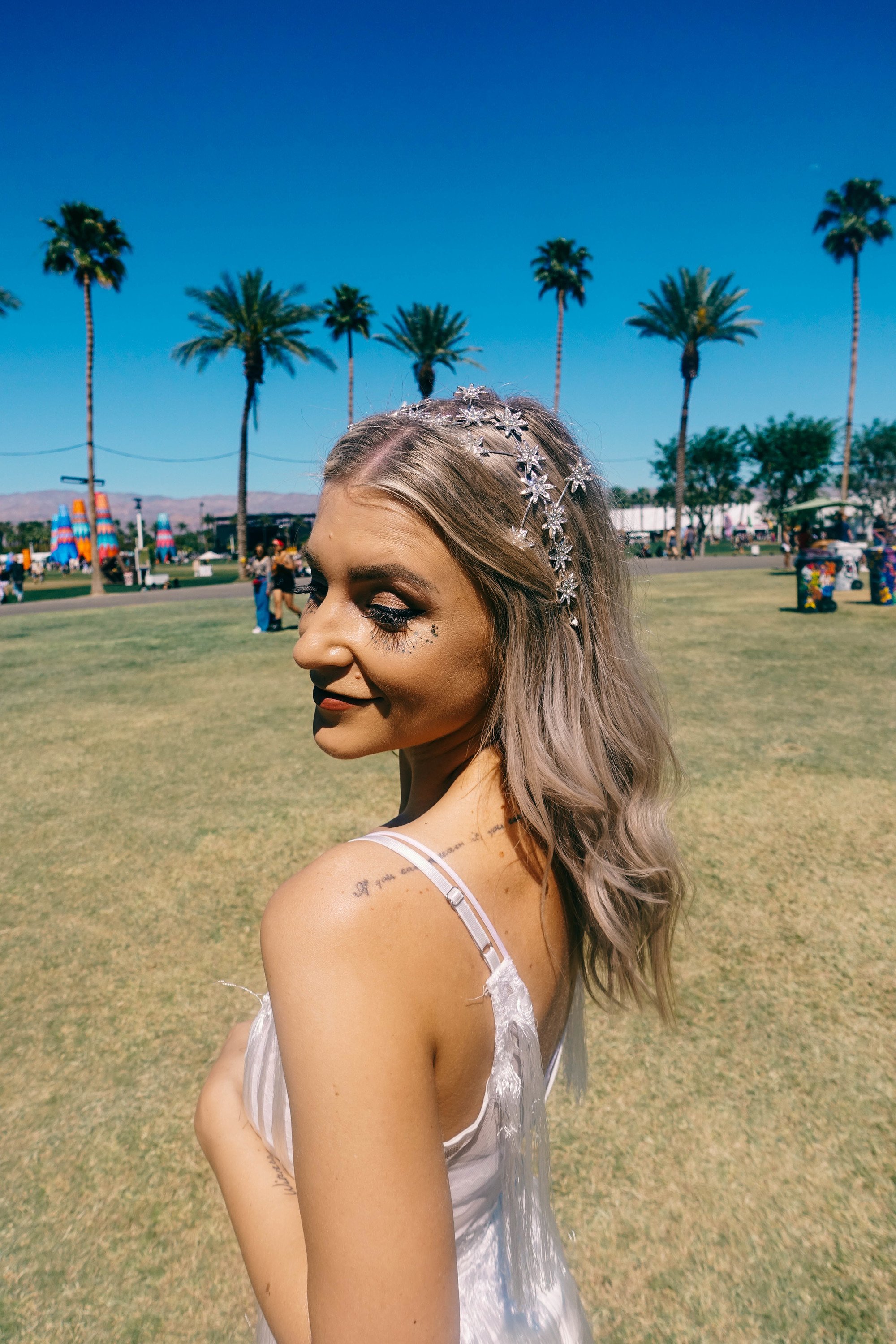 Need a new festival look for every day? Make it easy on yourself by adding a variation of hair accessories.
Silk headband
Headbands are a great way to show off some personality while distracting from greasy roots.
Rolled updo
Thought updos were just for weddings? Well, what would you say if we told you that all you need to recreate this gorgeous-looking rolled updo is a few seconds and some bobby pins?
Pink rolled updo
Even if you're not a hair-styling master, you'll be able to create this cheater's chignon with minimum effort, yet still blow all your friends away with your skill!
Get the look: Follow along with our Gibson tuck how-to video, here.
Editor's tip: Keep your updo from falling out by setting it with some hairspray. The TRESemmé Extra Hold Hairspray is great for this as it's a strong but not stiff hold, so it'll protect your look but then brushes out easily when you're ready to restyle.
Hair jewellery
Looking for something a little more glamorous for festival season? Why not jazz up your look with a delicate hair accessory like this stunning gold hair necklace?
Floral accessories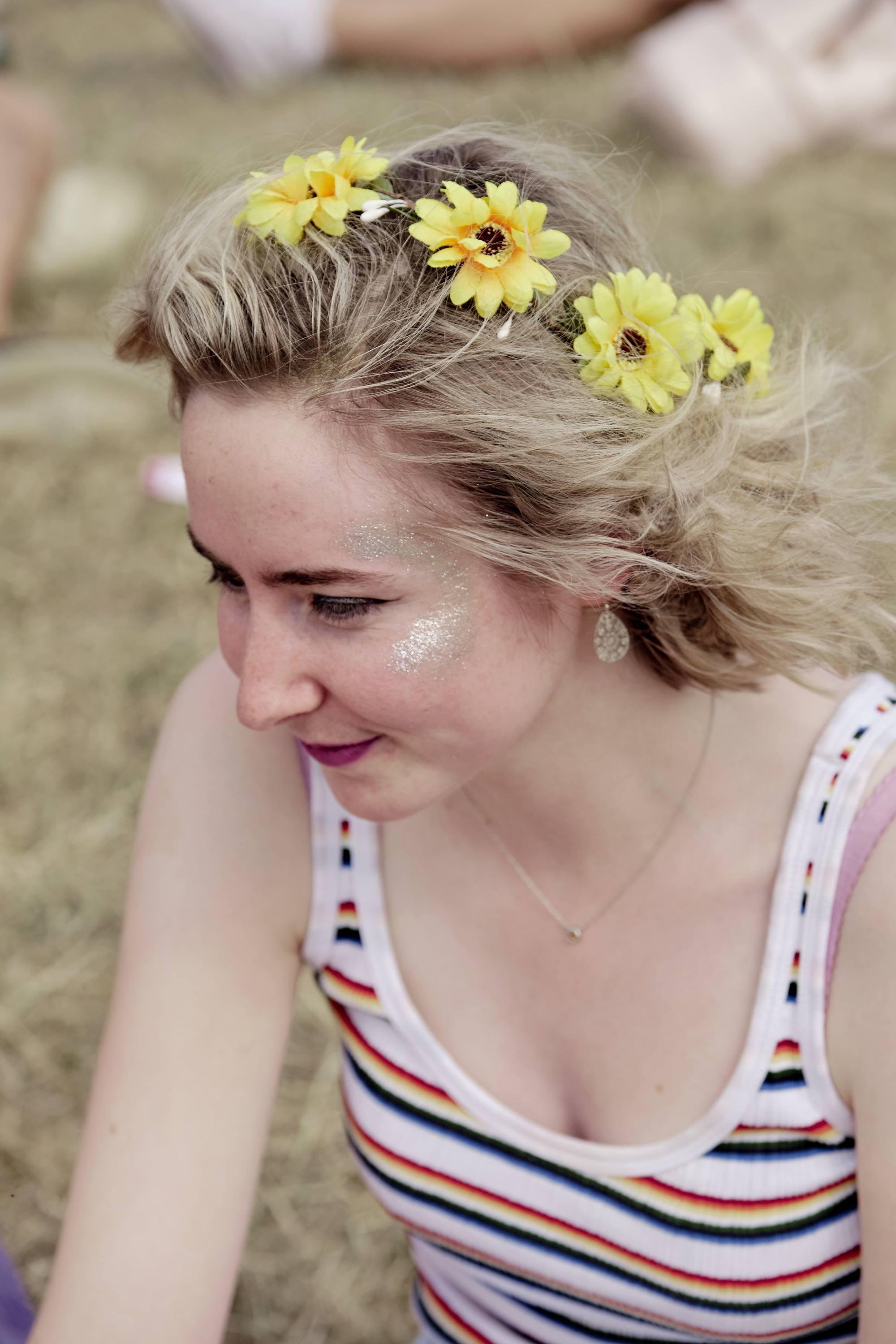 You can pack as many different accessories as you can squeeze into your festival bag.
Flower headband
With hair accessories, you can switch up your look multiple times over the weekend if you want to!
You Will Need
Prev Article
Next Article
Article
20 Best Purple Ombre Hair Colour Ideas to Try This Year
Discover the best purple hues for your hair type.
See article