58 of the Best Hairstyles for Round Faces
A round face is easily identified by its even shape and lack of hard angles or sharp jawline. Its characteristic softness and symmetry mean that people who have round faces often want hairstyles that will create definition.
Flattering hairstyles for round faces vary but layered hairstyles can help by creating the illusion of contours and long hairstyles can help lengthen. Medium haircuts that frame the face are also ideal for concealing roundness.
If you have the advantage of having this youthful face shape, get hair inspiration with our selection of the best hairstyles for round faces.
Short Bob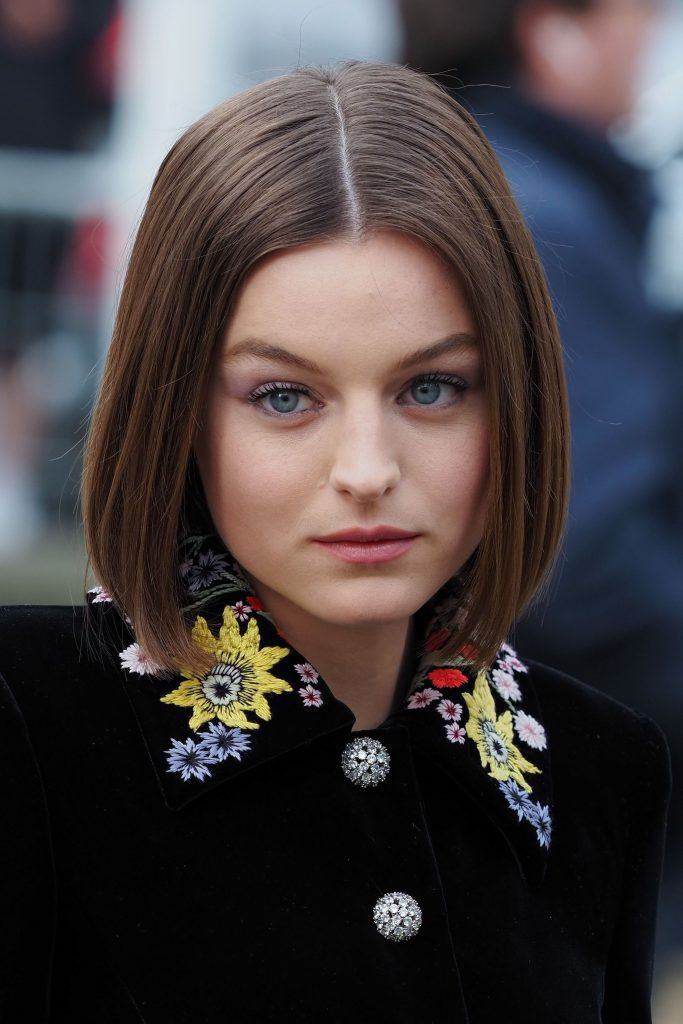 If your face is rounded, a short bob haircut will work perfectly with your jawline. The Crown's Emma Corrin looks amazing with a sleek, center-parted bob, which flatters her face shape and really brings out her bright blue eyes.
Long Layers with a Fringe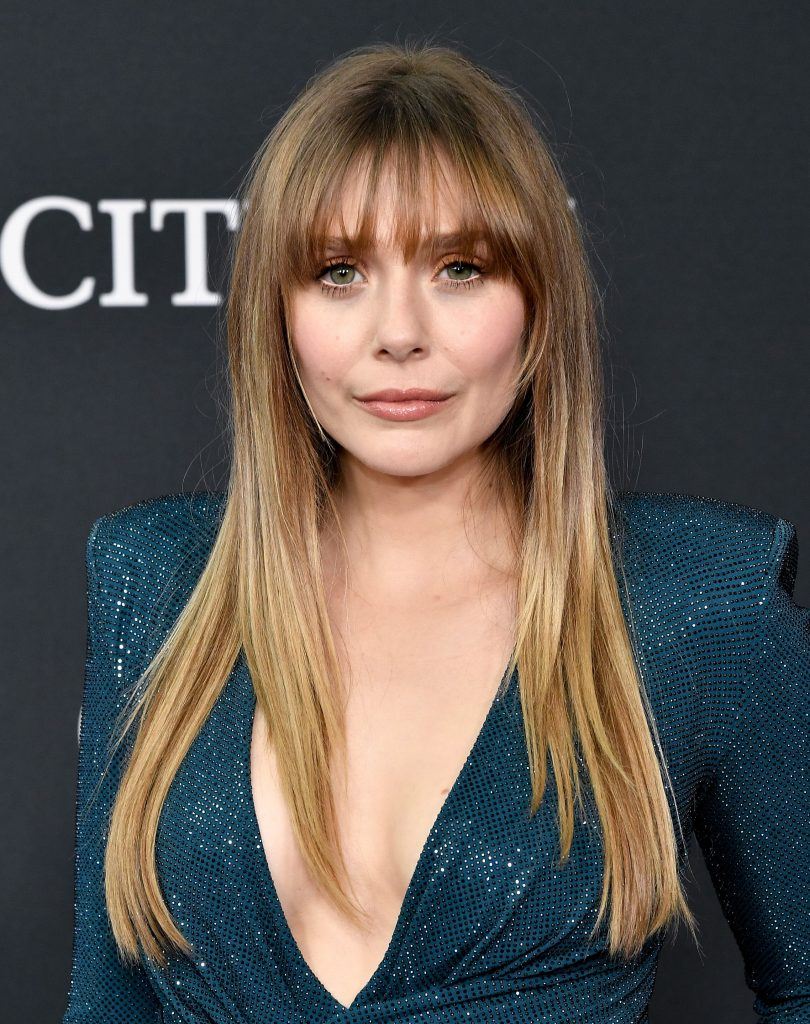 Elizabeth Olsen usually wears her bronde hair long, and this particular hairstyle is one of our favourites. Her layers and feathered bangs have a pretty, face-framing effect and make her cheekbones pop.
Long Bob
If you don't think you can pull off a classic bob, bringing the style to shoulder length can make for a more flattering cut.
Add in blunt ends and a pushed-back part and you've got yourself a timeless style that's just oh-so feminine.
Face-Framing Layers on a Medium Cut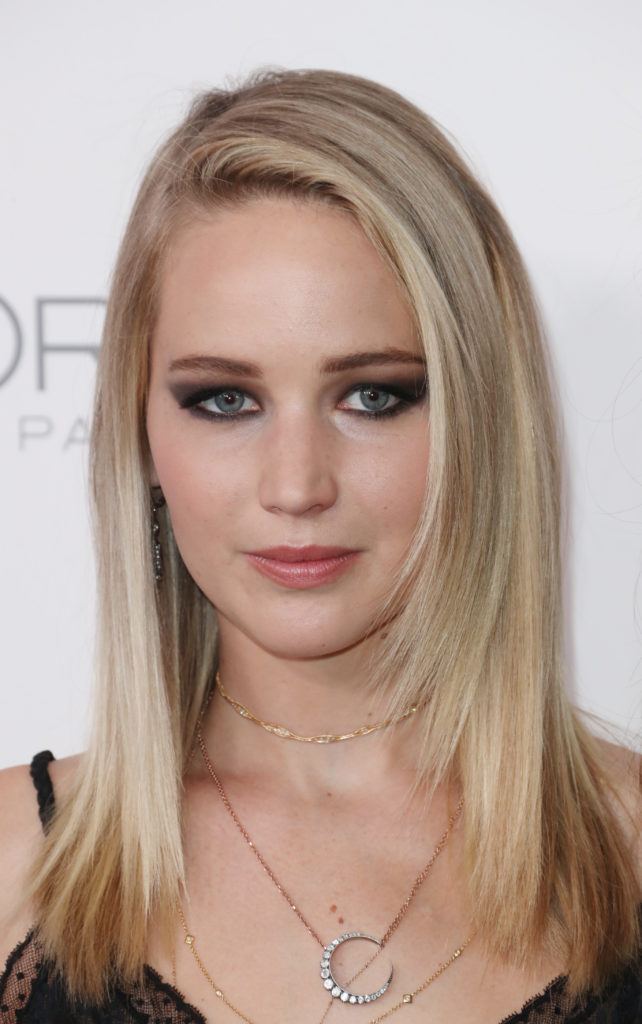 If there's one thing to take away from our hairstyle selection, it's that layers are super important if you've got a round face. They help to accentuate your jawline for a more angular look, instead of softening your rounded jawline.
Editor's tip: To really bring out your layers, take a styling cue from Jennifer and straighten your hair for an effortlessly sleek look.
Just remember to prep your hair beforehand with a heat protectant spray, like the TRESemmé Keratin Smooth Heat Protect Spray, to prevent your hair from becoming dry or damaged.
Sleek Long Layers
So you're on the lookout for the best hairstyle for your round faces but don't fancy a super drastic change? We've got just the thing in the form of these long layers.
You can still benefit from layers even if you keep them minimal, so going a couple of inches shorter will add detail to your ends and bring your look down.
Beautiful Bouncy Curls
When your face is the same width as its length, adding interest to the sides of your hair can give the illusion of angles. We recommend bouncy, sweeping curls for round faces to draw attention out and away from your cheeks.
Editor's tip: Need a product that'll keep your layers flicked-out and voluminous? Scrunch a handful of the TRESemmé Volume and Lift Mousse through damp strands after washing. As you blowdry your hair, it'll help to keep that volume without weighing down your hair.
Side Fringe with Half-Up Hair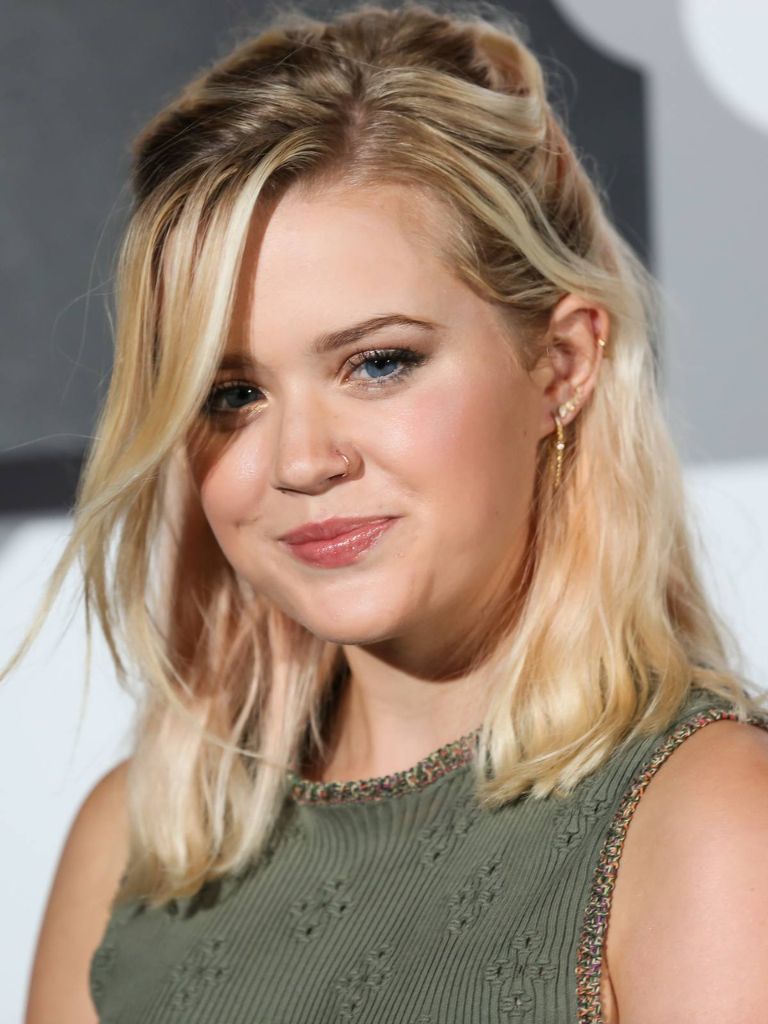 These fairy-like wispy bangs might look effortless but they're actually pretty well thought out.
Starting high up in the hairline and sweeping your hair across the face to the cheekbones, creates a diagonal line across the face, breaking up naturally rounded features. It's basically science.
Choppy Shag Haircut
If bedhead hair is your vibe, this modern take on the rock 'n' roll retro shag will be right up your street.
The mix of choppy, fluffy layers and soft, textured ends are perfect for round faces, adding more interest at the crown for a lengthening effect.
Waves with a Split Fringe
Blunt straight-across bangs can often be too heavy for round faces as they totally conceal the forehead.
Split bangs (think Brigitte Bardot), meanwhile, add a little extra detail to your look without shortening the face.
Sweeping Side Fringe with Soft Curls
Where you wear your parting will have a big impact on your look.
You should avoid perfectly centred partings, as this will only add to the roundness. Instead, part it to one side like Selena. This will help to break up some of the symmetry and add length.
Mid-Length Cut and Subtle Layers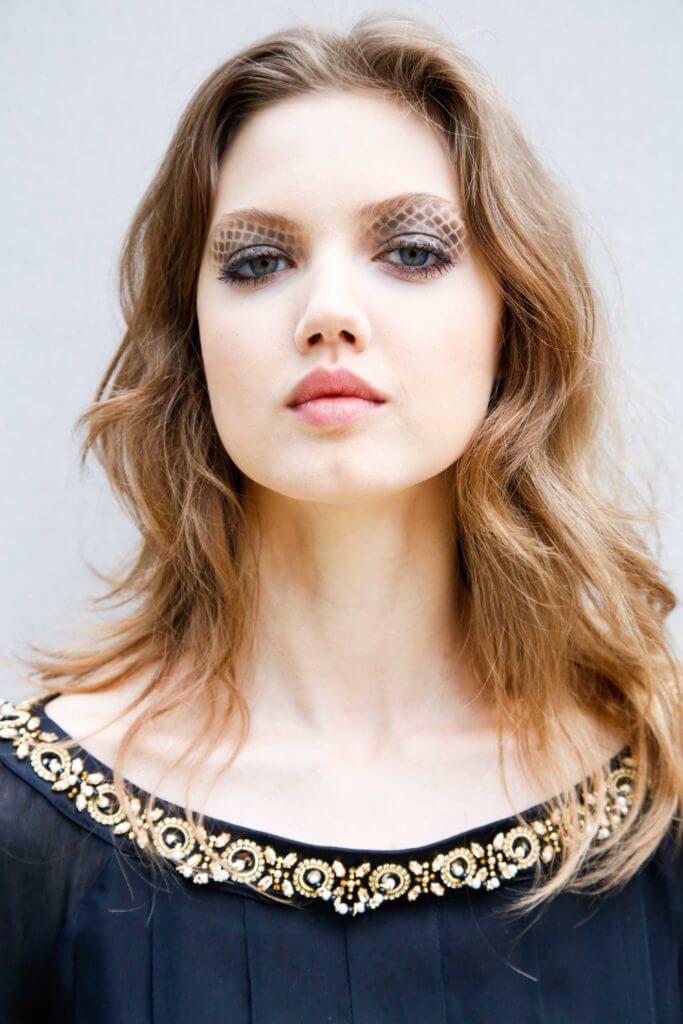 Judged just right, mid-length styles that hit right on your collarbone will work a treat for those with round faces. Take a leaf out of Emma Stone's book and add very subtle layers all around to enhance the texture and volume. Whether you choose to add soft waves or blowdry it straight, there will be some movement in the hair.
Edito's tip: Try to avoid using straighteners all the time as they can cause hair to appear flat around the side of your face, which will only further emphasise your full cheeks.
Tapered Pixie with Lots of Texture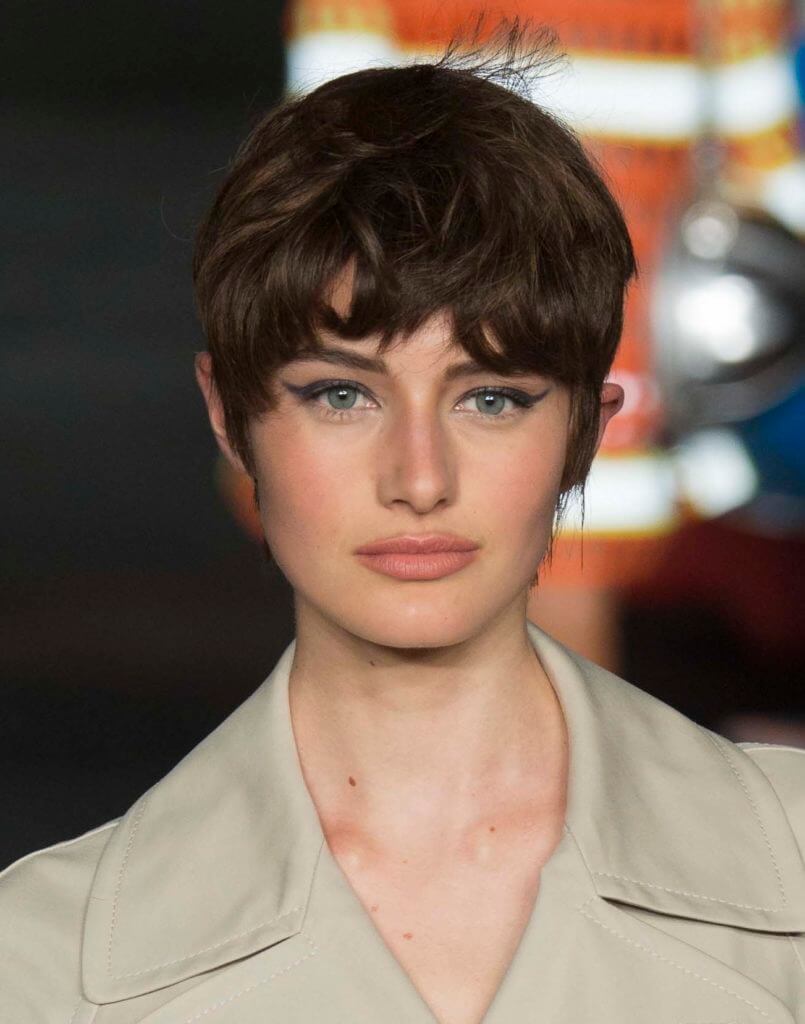 Short haircuts and round faces can be a tricky mix to master. But long-time champions of the tapered pixie crop Ginnifer Goodwin and Michelle Williams are both perfect advocates and proof that this style does work with round faces.
The secret to pulling off this cute crop is to ask your hairdresser to work in a piecey fringe and lots of textural layers, both of which will help diffuse the roundness of your face.
Long Hair with Full, Curved Bangs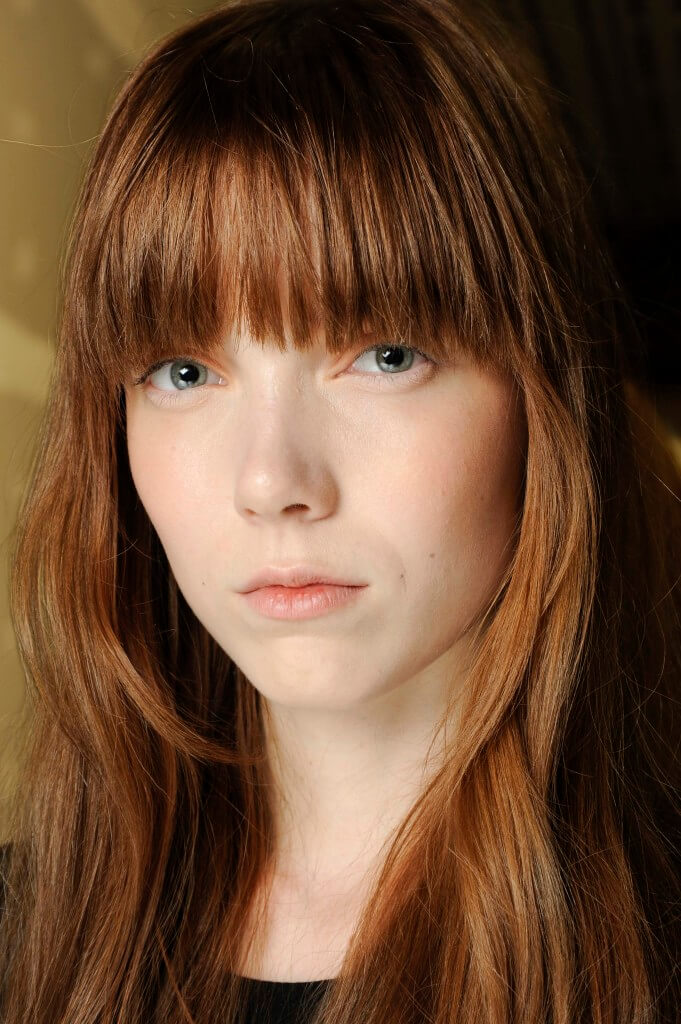 Great for elongating the face, long hair has often been the go-to length for round-faced ladies. Why not go one step further by adding bangs and layers? Use longer pieces at the sides to frame those high cheekbones while simultaneously helping to slim the jawline. Remember to request that your shortest layer falls just below the chin for the most flattering results.
Beachy Textures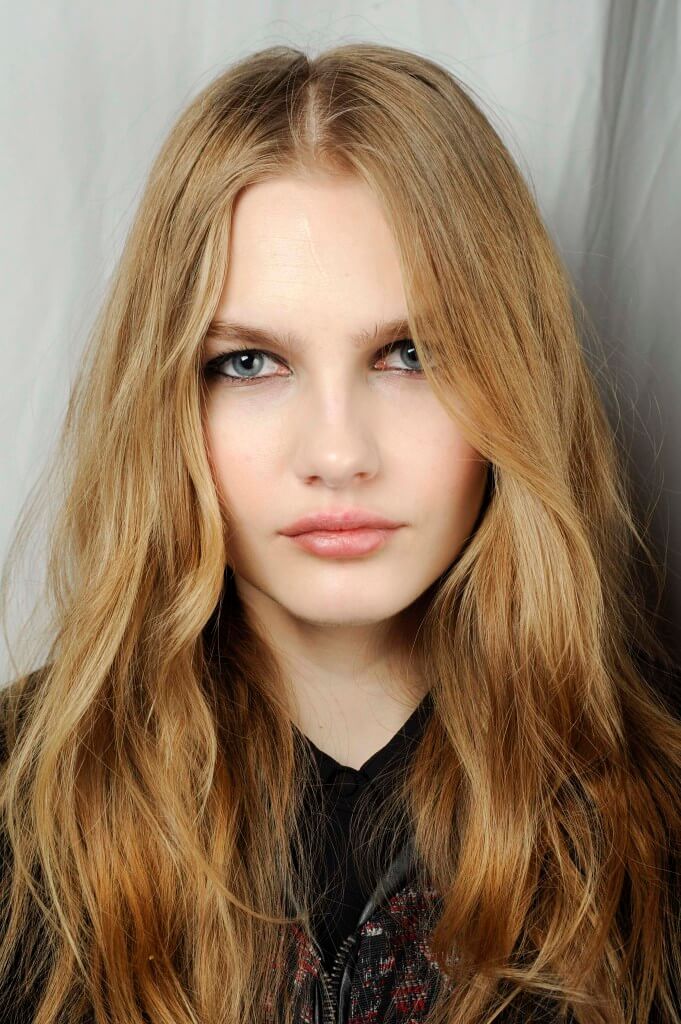 A middle parting is another easy, low-maintenance trick to help lengthen a round face. And the great news is it works with almost every hair length, apart from uber short.
Drew Barrymore has got this chic, classic hairstyle down to a T, often teaming her centre parting with relaxed, loose waves that partly obscure the sides of her face, resulting in a slimming effect.
Long Bob with Side-Swept Bangs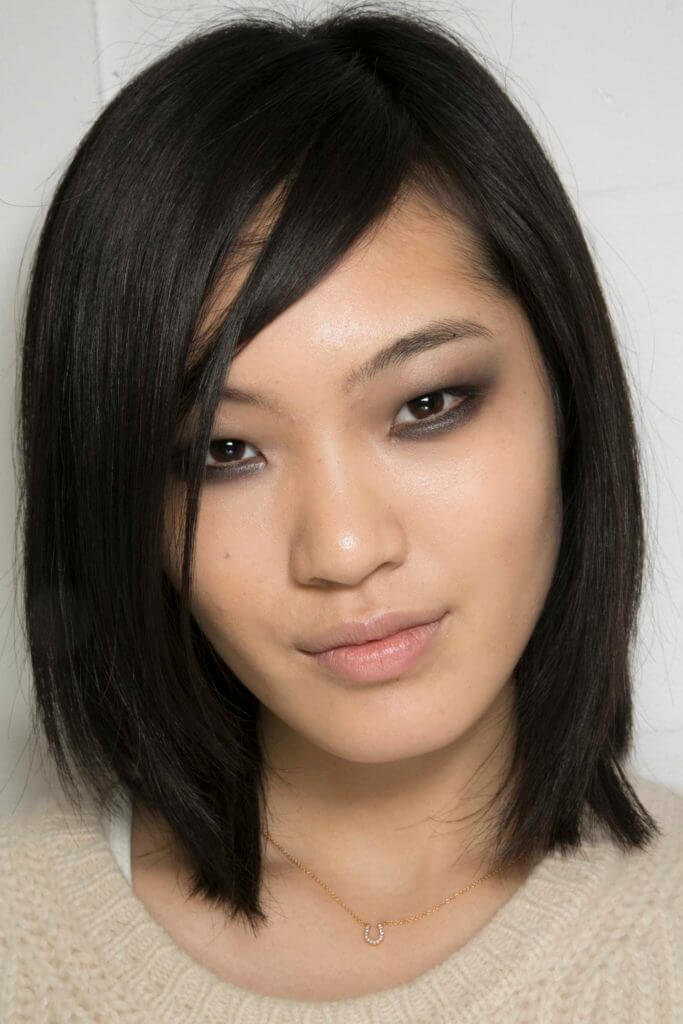 Luckily, the fashionable lob is every round-faced lady's BFF. But bangs, you say? Well, yes, when kept soft and swept to one side, like seen on Kirsten Dunst, they can help define high cheekbones. They also have surprising slimming effects.
But the length of the fringe is key here: you want to keep it fairly long (approximately mid-lip) so that once blow-dried to one side it will appear just a touch shorter.
Long Hair with a Deep Side Parting
As well as creating drama, a deep side parting can really help change the focal point of your face, making it more of a heart shape than rounded.
When teamed with lots of volume – think a big, wavy blowout – the combination can yield one of the most glamorous, sophisticated results. So perhaps one to try after dark, or when you want to take that outfit to a new level of sophistication.
Middle Parting with Barely-There Layers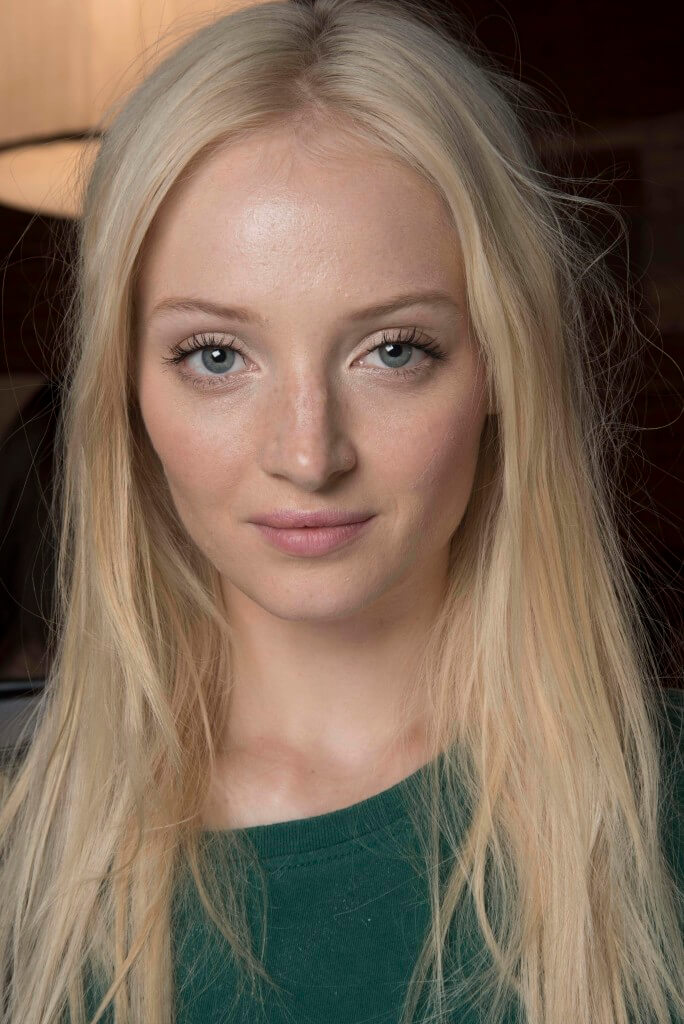 For those with round faces, a bit of extra length goes a long way in helping to elongate those features. But the best way to work a long hairstyle is with very subtle, barely-there layers. These will help to create a little bit of movement and ensure your tresses don't fall flat (which can happen a lot, especially if you have straight hair).
Ask your stylist to work in soft, feathery layers starting from below the chin for the most flattering results. If you prefer your look to be even all around, just request for those layers to be closer together in length at the bottom.
Long Hair with a Vintage Side-Swept Fringe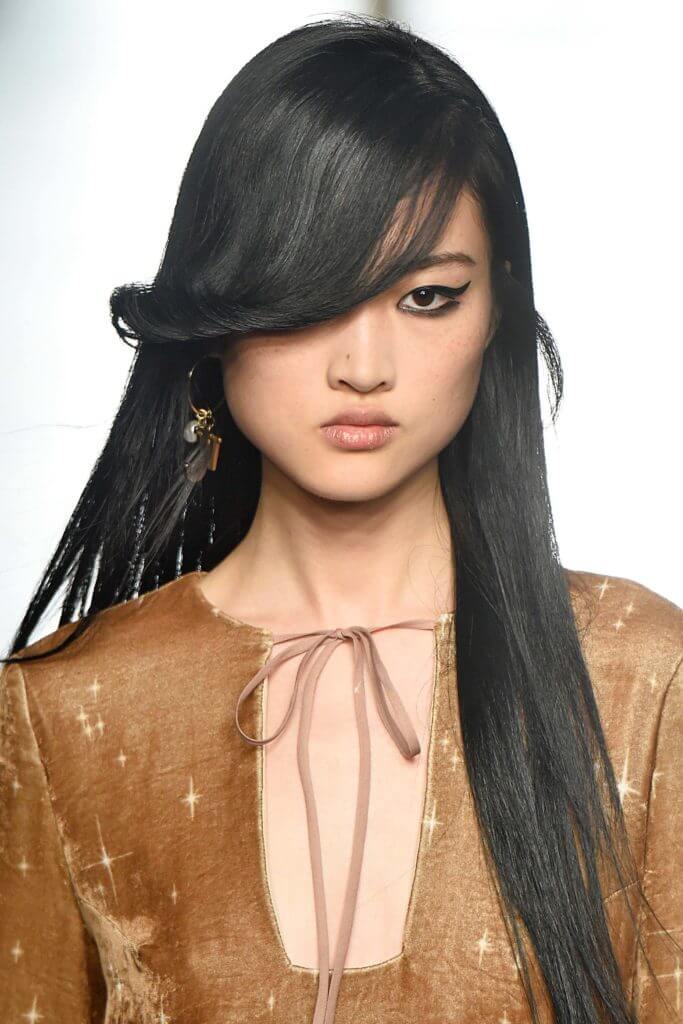 Thought bangs were out of bounds for round-faced ladies? Think again. As demonstrated by Kirsten Dunst (who has long been an advocate), a playful side-swept fringe can actually work wonders for spherical face shapes.
The off-centre sweep will help create the illusion of a narrower face, while the longer sides will really help emphasise those amazing cheekbones! Just remember to keep the fringe on the longer side so you have the option to experiment with your look.
Medium Hair with Soft Curtain Bangs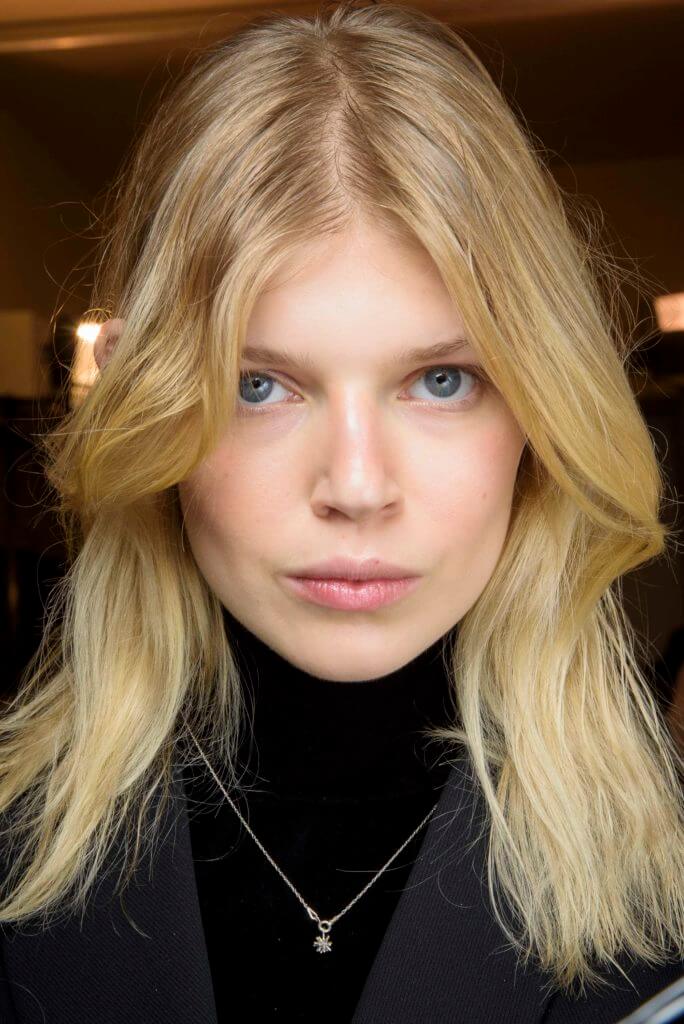 A subtle and uber-flattering way to work bangs on rounder face shapes, this nifty fringe-cutting trick is great for those who like to sweep their hair up into a bun or a ponytail. However, curtain bangs also look great when worn with soft, undulating waves.
Voluminous Long Bob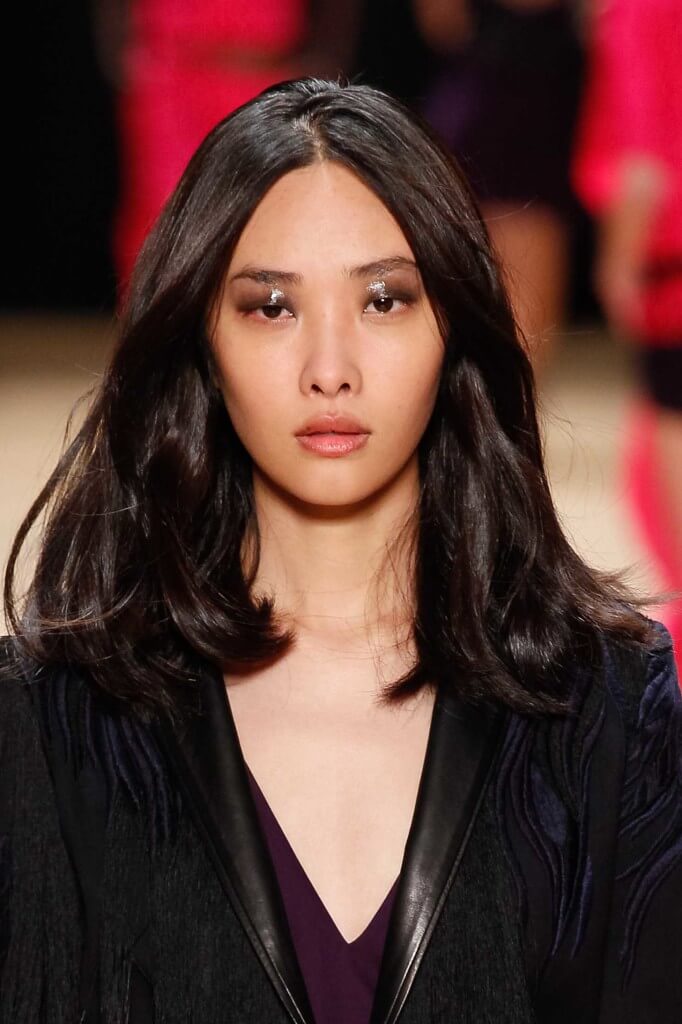 While shorter bobs are renowned for being harsh on rounder faces, an ultra-modern lob (AKA long bob) – which hits around the collarbone – can lend a nice balancing effect. For the most striking and flattering results, do like Adele, Olivia Munn or Chrissy Teigen and opt for a big, bouncy blowout that'll add height, volume and movement!
Oh, and don't forget to ask your stylist to build in short, subtle layers at the bottom, as this will remove excess weight and create the most balanced results!
Contoured Curls
Have tightly coiled waves or curls? Just keep it long with structured layers built in and let it run wild. Also, the volume will add height at the top, helping to elongate your features, while those natural ringlets will accentuate your cheekbones and boost definition.
If you're going for this look look, you need to make sure your curls are up for the job. Enter: TRESemmé Curl Definition Mousse. This little number helps each curl live up to its full potential.
Tousled Waves and Layers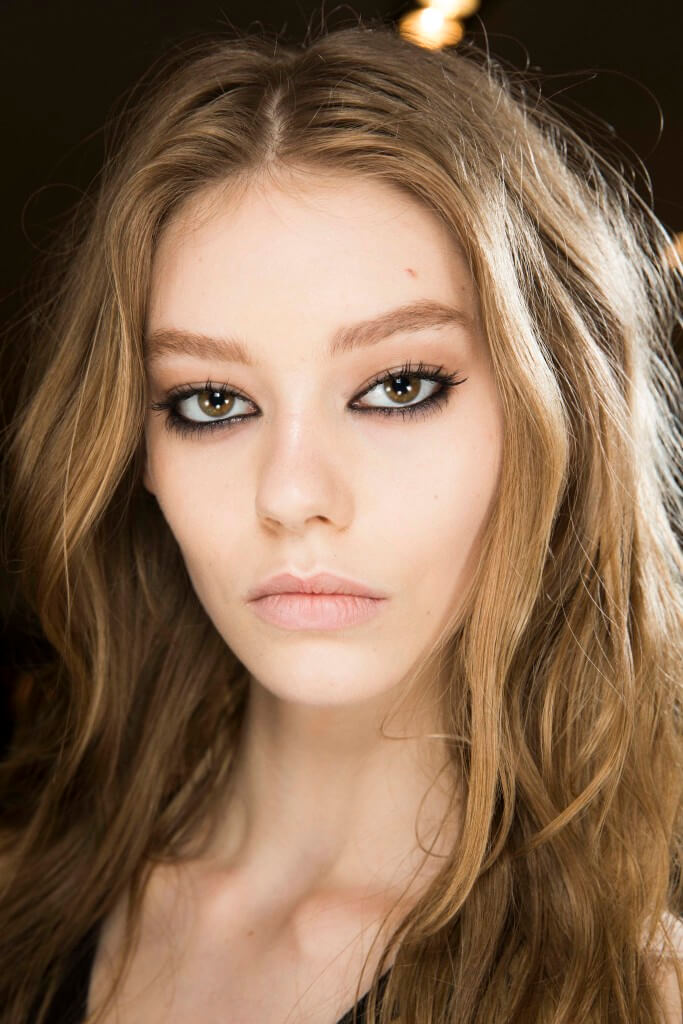 Luscious, long layers that fall below the chin have a slimming effect as they open up the face and add length.
To achieve this look, make sure you ask your stylist to create layers that start slightly below the chin. And when you style your new 'do, make sure that you curl the layers away from your face rather than towards it to counteract its roundness.
Voluminous Short Curls
If you've got a round face, then it's safe to say that you should steer clear of a chin-length bob (as it will make your face look even rounder).
A longer, voluminous bob, on the other hand, will help offset the roundness of your features, flattering all the right angles and drawing attention to your cheekbones.
Textured Pixie
If you're feeling brave, then go for a deconstructed pixie cut as it's a great look for any round face (think Halle Berry and Ginnifer Goodwin!). Because the style places all the volume on top of the head, it gives the face a more oval appearance. A timeless cut, perfect for ladies of all ages!
And if you aren't feeling ready for the chop, just go for a topknot, which has the same effect.
Glam Side Waves
A sweeping side fringe counteracts the circular look of a round face by drawing attention to the cheekbones. If you're considering this 'do, then make sure you ask your stylist for a fringe that hits your cheekbones to create a flattering angle and frame your face.
Chic Side Parting
Centre partings are great for round faces, but this doesn't mean that side partings can't look just as good. Aligning your parting to the side (just above one of your eyebrows) helps to create a flattering effect – distracting attention from the fullness of your face.
Cute Chin-Length Bob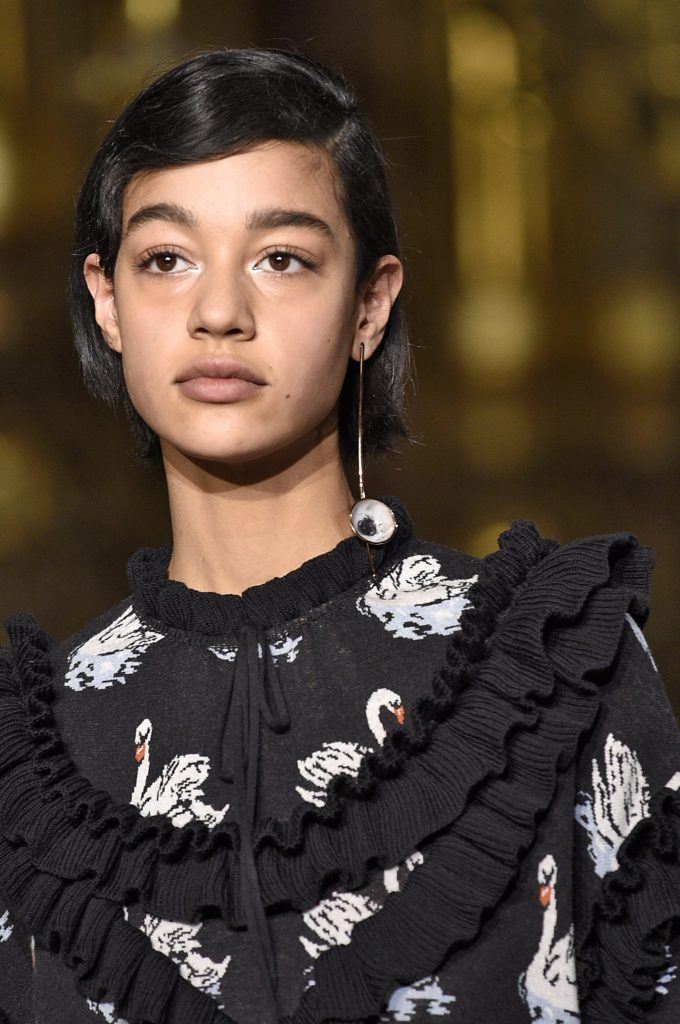 A classic chin-length bob may not seem like the most obvious choice for round face shapes, but if the length is judged just right, this on-trend hairstyle can work a treat.
A neat little trick to try is to style it with a deep side parting, or a sweeping side fringe, as this will help draw the eye diagonally downwards. And if your hair is naturally thick, try adding in some layers through the cut to remove any excess weight, making it easier to manage and style on a daily basis.
Tousled and Textured Bob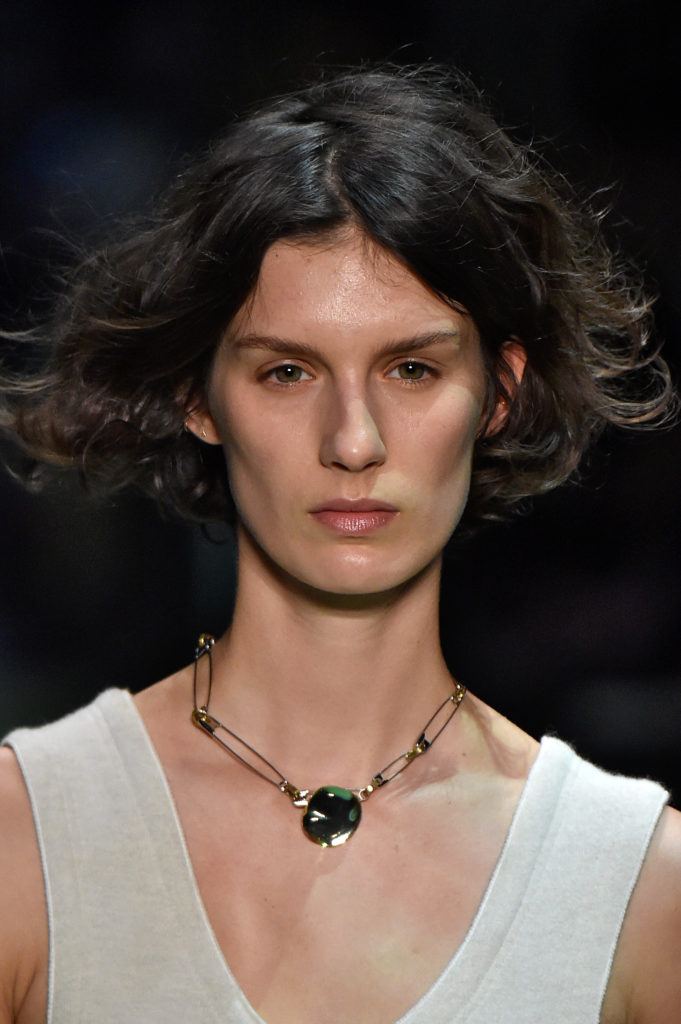 Light and feathery, a choppy, layered bob can help elongate your complexion by adding height and texture.
Pretty Pixie Cut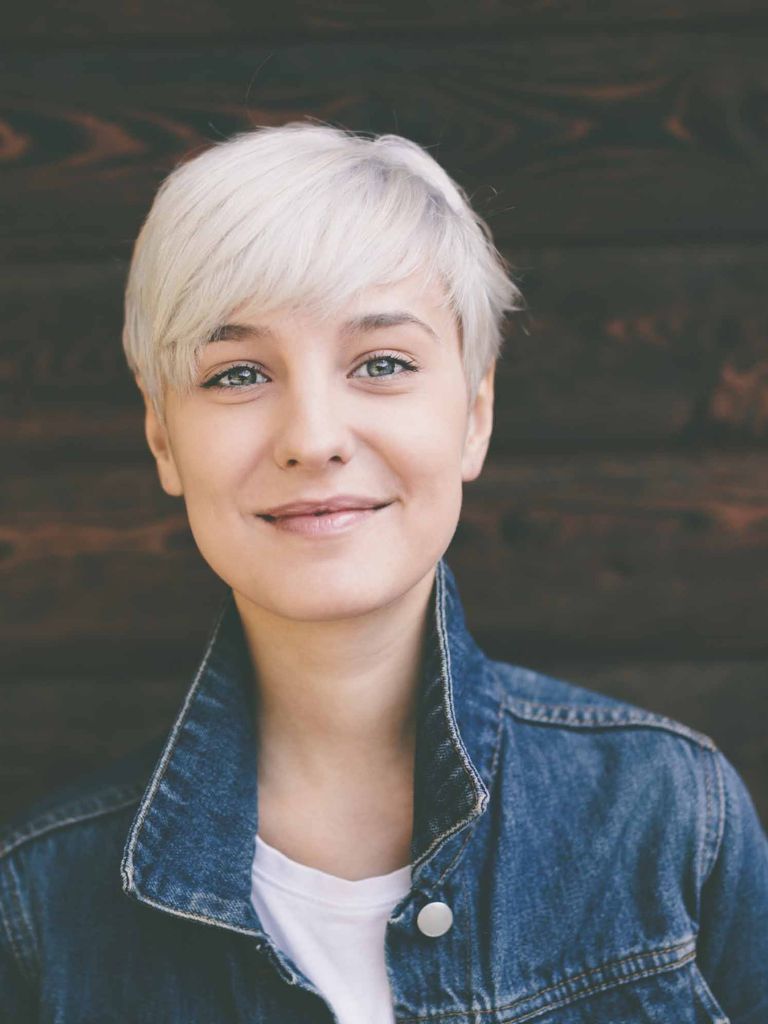 A pixie cut is amazingly versatile, plus they can work for round faces! But instead of an ultra-short and edgy pixie, why not opt for a slightly longer cut and style it with a side parting? The extra length and soft edges can help make your face look longer, too.
Tapered Pixie Cut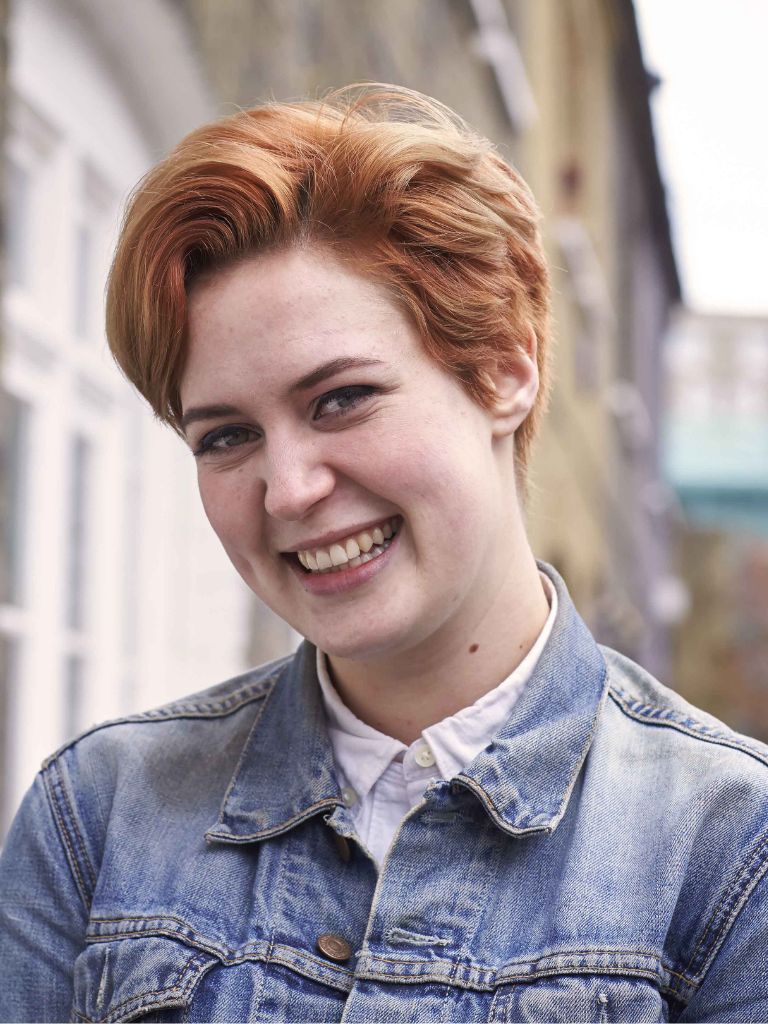 This tapered pixie cut is a feminine and modern update to the classic style, and it just so happens to work a treat on round faces, too. Style it with a side-swept fringe and leave the piecey texture of your hair intact to help add volume and height for the most flattering outcome.
Teenie Weeny Afro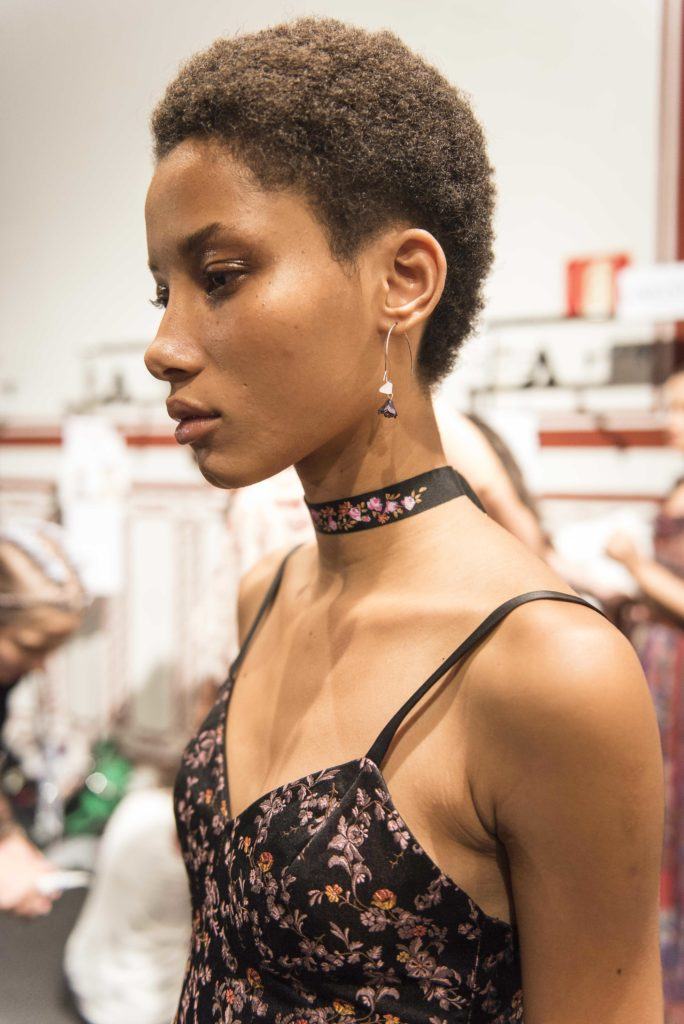 Short hairstyles for round faces don't always have to be focused on creating the illusion of length. Some styles are perfect if you just want to embrace your unique face shape and show it off with confidence. If you have naturally coily, kinky or curly hair, try cropping it close and allowing the texture of your locks to do all the work for you!
Show your natural hair some love with SheaMoisture Jamaican Black Castor Oil Strengthen & Restore Hair Treatment Masque and it will look and feel even better.
Side-Swept Pixie Cut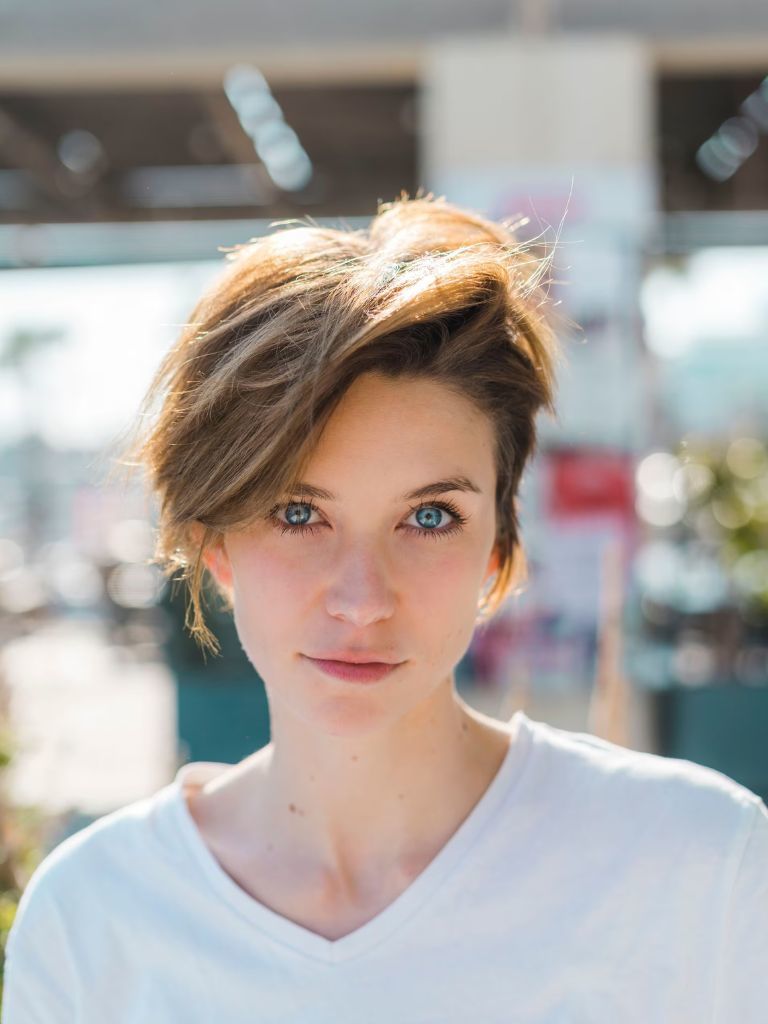 A super cute look, don't you agree? To get this asymmetric look, ask your stylists for a crop on one side with long, cropped hair swept across the other.
This sweet style exudes confidence while also being fairly low-maintenance: if you've got the base cut right, minimal styling is needed. Win-win!
Bob with Beachy Waves
Beachy waves are universally flattering, no matter what your face shape may be. Wondering why chin-length, wavy hair is especially great for those with round faces? Well, it's because when the wave bends at cheekbone height, it helps to define and enhance the high points in your face, giving you more structure. And Ashley Benson proves this to a T!
Messy Pixie
Bold, daring and fashion-forward, a chic pixie cut is always going to win extra style points for those of you with round faces! Don't believe us? Well, Audrey Tautou's messy pixie cut is living proof that uber-cool crops can work to complement a round face.
Mid-Cut with Subtle Long Layers
Done just right, mid-length styles – that hit right on your collarbone – will work a treat for those with round faces. Take a leaf out of Barbara Palvin's book and add very subtle layers all around to enhance texture and volume. By doing so, you'll still have natural-looking movement whether you choose to add soft waves or blowdry it straight.
Tip: Try and avoid the rigorous use of straighteners, as they can cause hair to appear flat around the side of your face, which will only further emphasise your full cheeks.
Face-Framing Fringe
Think having a round face means you have to steer clear of bangs? Well, Kirsten Dunst's romantic curtain bangs hairstyle will make you think again! This subtle and uber-pretty way to work bangs on rounder face shapes is great for those who like to sweep their hair up into a bun or a ponytail.
Long Fringe with Curls
Shag hairstyles are pretty much the cool-girl hairstyle du jour. They also work a treat for round-faced ladies. The many layers of a shag haircut distract from the roundness of the face by creating angles and natural movement in the hair.
An edgy cut not enough for you? Then look to Justine Skye and her purple curly shag haircut, whose modern take on the style is fun and playful, featuring super on-trend blunt bangs!
Long Wispy Fringe with Waves
Film star Brigitte Bardot has become the poster girl for fringes. Her beautifully long wispy bangs hairstyle helped her ooze sex appeal, class and elegance throughout her career. And if in doubt, just look to American actress and singer, Debby Ryan for inspiration – if anyone knows how to work Bardot bangs, it's her.
Tousled Long Bob with Side Parting
No doubt about it: A collarbone-grazing long bob is one of the most modern and flattering hairstyles for a round face. This is because a tousled long bob (providing you keep some weight at the ends) can help to accentuate the angles near your jawline.
Sleek Bob with Sweeping Fringe
Sometimes, a simple change of a parting can help flatter your face shape. Starting with a sleek chin-length bob a la Gabrielle Union, transform your look by working a deep parting or adding in a sweeping side fringe that falls right on your cheekbone. This off-centre look will help to elongate your face perfectly.
Wispy Bangs with Rock-Chick Layers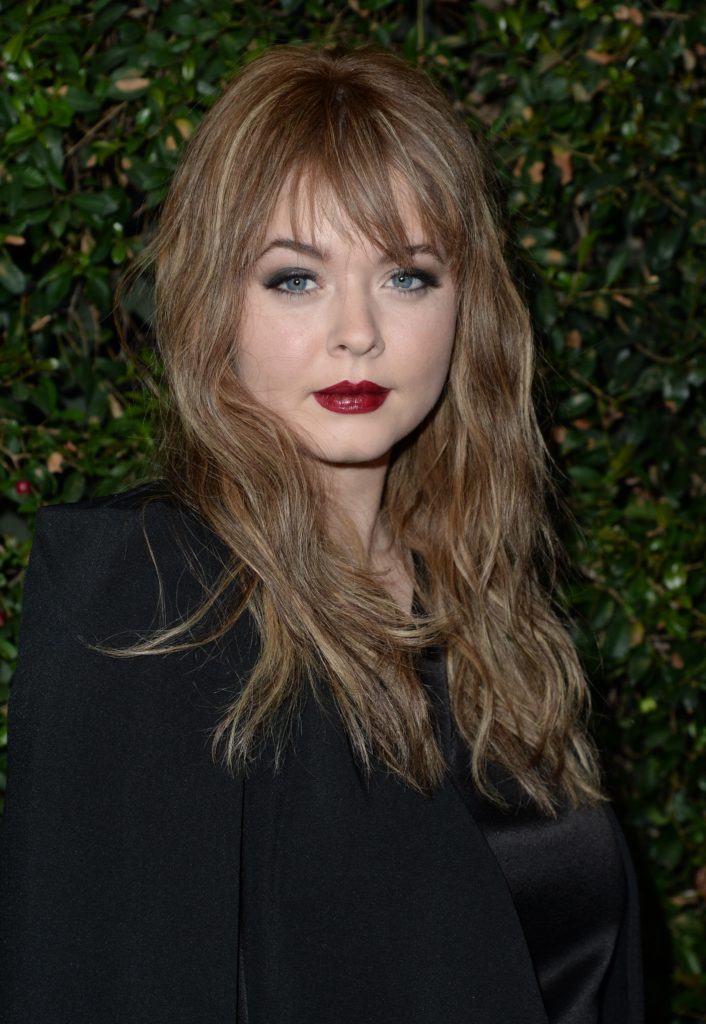 Looking for a sexy, directional hairstyle that'll instantly give you definition? Just take a leaf out of Sasha Pieterse's book, who's living proof that wispy bangs and long sultry waves are made for round faces. Pair the look with a dark red pout and you'll be good to #slay!
Angled Long Bob Haircut
Just when we thought we'd seen every major Met Gala moment, Selena Gomez made her way down the carpet in a Coach gown and a shimmering, angled long bob hairstyle. This lob cut seriously flattered her cheekbones and also balanced out the width of her circular face!
Hollywood Waves
When it comes to elegant hairstyles for a round face, opting for vintage Hollywood-inspired waves is a safe bet. Need more convincing? Just look at how amazing Chanel Iman's hairstyle is!
Casual Curls with Layers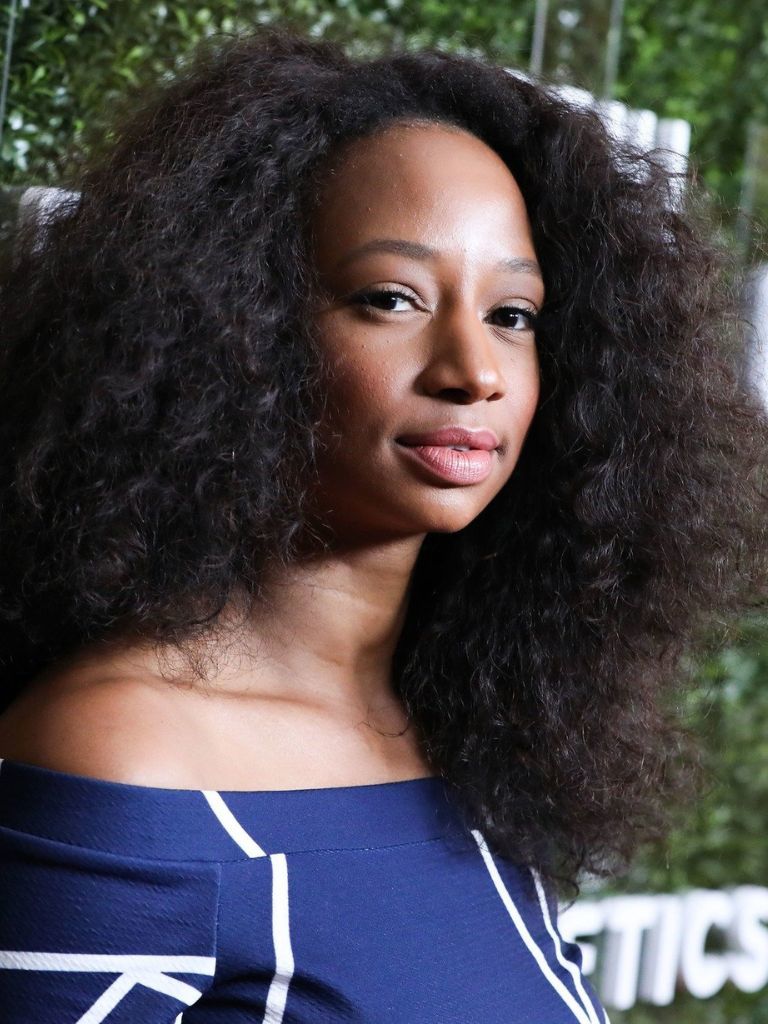 Have tightly coiled waves or sexy curls like Monique Coleman? Also have a round face? Then keep it long with structured layers and let it run wild. The volume will add height at the top, helping to elongate your features while those natural ringlets accentuate your cheekbones.
Half-up, Half-down Hair
Pulling hair up into a pretty half-up, half-down hairstyle (like Amanda Seyfried) creates height and volume at the crown, which helps underplay roundness. This chic and practical look is great for both office hours or after-dark outings!
Flirty Flipped-Out Bob
If you've got a short, layered bob, then a great way to style it is by flipping out your layers to add a playfully textured feel. To achieve the look, use a straightener or a round brush when blow-drying your hair to flick the end of each layer. If it's good enough for Vanessa Hudgens, it's certainly good enough for you!
Wet Look Hair with Side Parting
Fancy embracing your roundedness? Then you should opt for this wet-look bun hairstyle and side-parting, which we spotted Miranda Kerr rocking. This chic slicked-back style streamlines round face shapes to make it appear more balanced. Easy peasy, eh?
Ethereal Side Fishtail Braid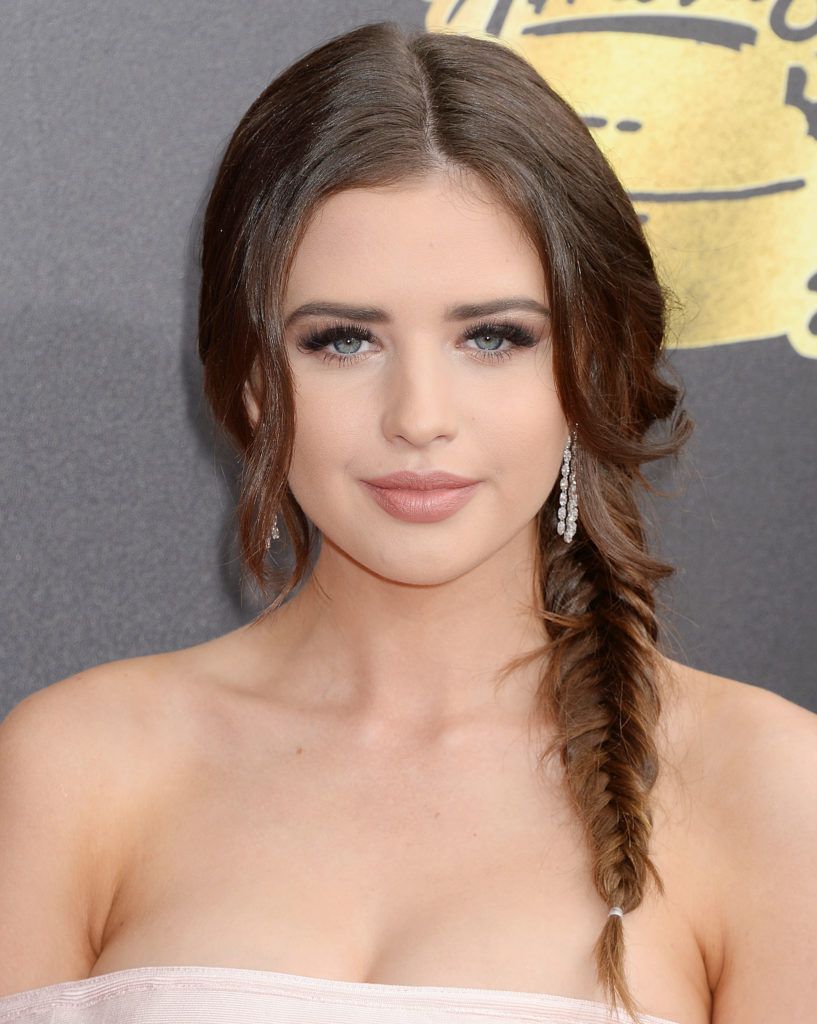 Come on, how gorgeous is Jess Conte's hair? This easy-to-create, practical side fishtail braid dazzles her face shape, with her woven strands pulling attention to all the right places. Honestly, is there anything side braids can't do?
Romantic Top Knot
The top knot is a super versatile hairstyle, mainly because it looks just as good in the office as it does on the red carpet. Effortlessly stylish and cool, this easy updo is perfect for drawing attention upwards, and therefore, elongating the face.
Half-Up Hair with Dramatic Side Parting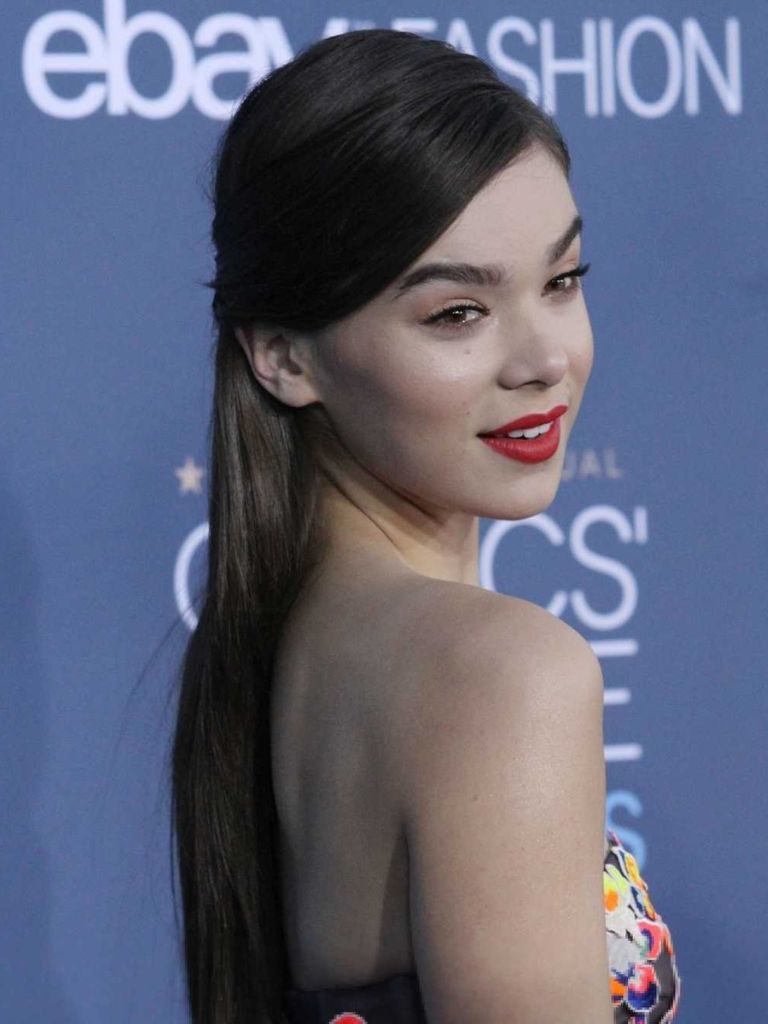 As demonstrated by Hailey Steinfield (who has long been an advocate), a sleek side-swept fringe is a perfect hairstyle for round face shapes. When teamed with smooth, straight hair, the combination can yield one of the most glamorous, grown-up results.
Classy High Ponytail
Chrissy Teigen's perfect high ponytail adds height to the top of her head and shows off her lengthy mane, helping to elongate her round face shape. And seeing as this look is doable in under five minutes, your bad hair days are about to be no more!
Sweet and Sophisticated Pixie Haircut
Ginnifer Goodwin – a prime example of a round-faced beauty – wears her pixie cut with a subtle, sleek texture, which wonderfully contrasts her circular shape. Doesn't she look simply mesmerising?
Bob with Blunt Fringe
Do you usually avoid shorter styles because you're worried your hair is too thick? Fear not! If your hair is thicker, this full, blunt bob look is easily achievable with your hair type. Get your hairstylist to cut into your bangs vertically to give them a softer, choppier look.
Curly Crop
Do you have naturally curly hair? Having curly hair doesn't mean you can't find a hairstyle for your round face. This curly girl's cropped curls bring shape and dimension to her natural texture.
French Bob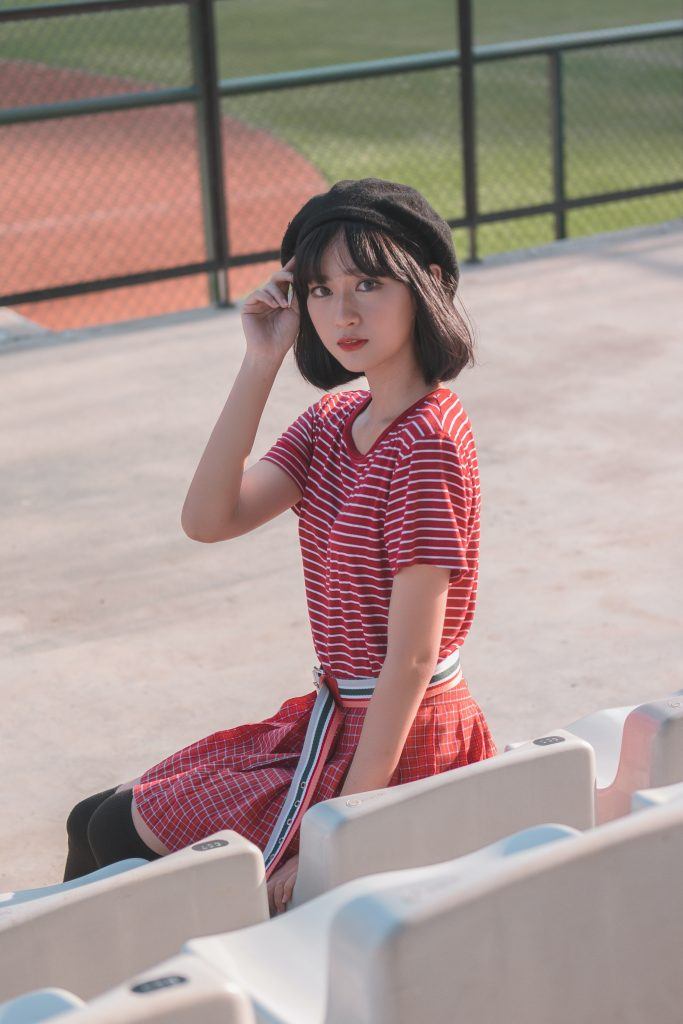 If you haven't heard of the French bob trend yet, where have you been? This cut combines a classic rounded bob with a fringe that can be either short and statement or more grown-out and subtle.
Medium Wavy Haircut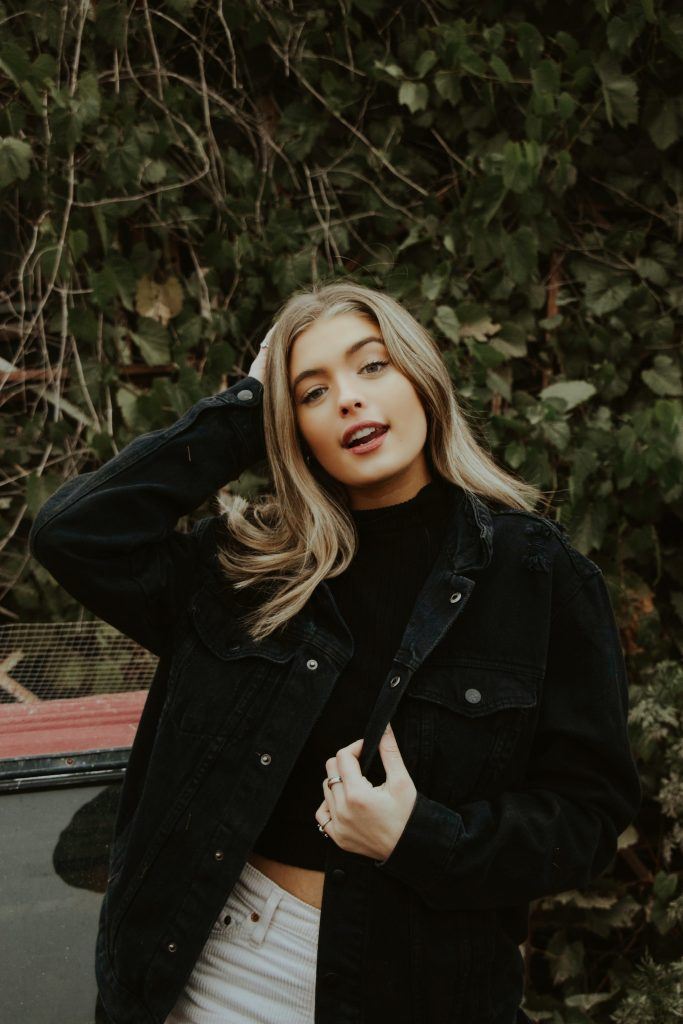 This stylish shoulder-length look is top of our wish list. Ideal if your hair has a natural wave to it, this is a great look for every day and is super versatile when it comes to styling.
Shaggy Bob
This shaggy, lived-in lob, parted in the centre, creates a symmetrical look, which will counterbalance a rounder face. The fluffed-up volume helps to add width to balance out roundness while also making your mane look thicker.
Side-Parted Curls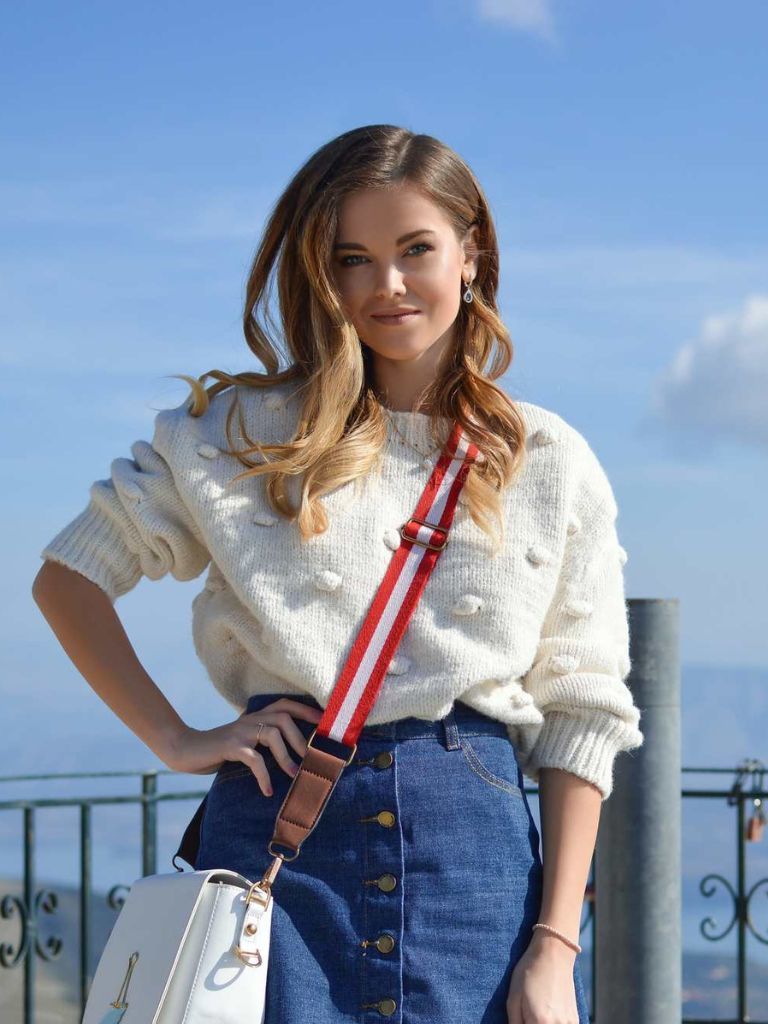 Off-center partings are great for adding definition. To get curls like these, take a curling wand and curl in 1-2 inch sections for sleek and defined curls.
Prev Article
Next Article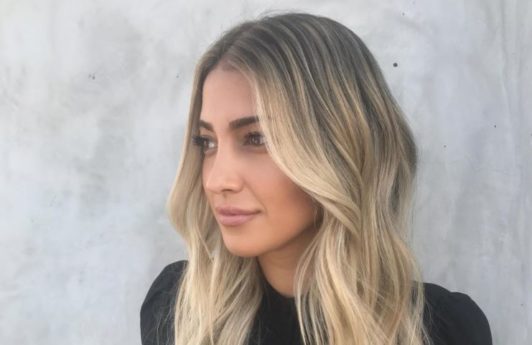 Gallery
The All Things Hair guide to styling for all face shapes
Picking the right hairstyles for face shapes can be tricky – that was until you read this guide.
See article