Inspo Alert: 55 Looks to Add Caramel Highlights to Your Brown Hair
Caramel highlights are warm-toned, golden highlights that can range from blonde to amber and even darker, chestnutty tones, depending on your tastes. Just like caramel syrup, this brightening hue is the perfect colour to try when you want to transition your hair from dark to light or vice versa.
This honeyed-brown can be achieved all over, with highlights, ombré or even caramel balayage, which is one of the most sought-out looks around, mostly because it is universally flattering.
Do want to try this look for yourself, but are feeling a little indecisive about which hue to go for?  We've rounded up our fave examples of caramel highlights on light and dark brown hair. There's bound to be a look here you'll want to try now or save for your lookbook.
Soft Caramel Balayage
Wait, this isn't natural? This gorgeous, subtle balayage dye job will keep them guessing.
Rich Caramel Highlights
With these dazzling highlights, your dark locks will be given an instant, summery refresh. Lock in that extra glow with Dove Daily Moisture Shampoo, created to protect your hair from daily tear while keeping it healthy and shiny.
Dark Brown Hair With Tawny Highlights
The addition of tawny highlights makes this espresso mane look even more eye-catching.
Editor's tip: Remember to use a wash and care system specifically formulated for dyed hair. We're currently fawning over the TRESemmé Colour Revitalise Shampoo and Conditioner, as it helps keep coloured hair healthy-looking, all while helping maintain your hue's vibrancy.
Short and Sweet Caramel Accents
If you've got short hair, take a style cue from this beauty, who wears her wavy bob with trendy caramel blonde accents.
Caramel Blonde Balayage On Dark Brown Hair
Caramel is great for adding warmth to dark tones! If you haven't got the confidence to pull off a full head of caramel, this gorgeous look is destined for you.
Warm Caramel Balayage
You might think your dark hair is too dark for highlights, but this warm shade is all the proof you need to know you can try it.
Long Caramel Hair
In this example, caramel teams perfectly with long, Rapunzel-worthy hair. Protect your mane from colour touch ups with SheaMoisture Manuka Honey & Mafura Oil Intensive Hydration Shampoo, created to revitalise and nourish your hear, while protecting them from daily stressors.
Face-Framing Caramel for Brunettes
By strategically placing a few caramel tones around the face, you can instantly refresh your brown hair and brighten up your complexion.
Caramel Money Pieces
Is anyone else tempted to try these caramel money pieces?
Caramel Babylights on Dark Brown Hair
In this example, Chrissy Teigen has subtly brightened up her dark brown hair with caramel babylights. We suspect she's had them palm painted, as they look beautifully seamless.
Soft Highlights
These soft highlights are great for those who want to seamlessly blend caramel tones with their rich brunette manes.
Toffee Balayage on Mid-Length Hair
This toffee balayage colour is perfect for enhancing waves and adding dimension to medium-length brown hair.
Golden Caramel Blonde
This is what happens when you take a classic caramel up a few notches! Keeping her base caramel, Josie Redmond moves her natural light brown hair closer to blonde with the addition of dazzling golden tones.
Light Brown Caramel Hair
In this example, this beauty's light brown base is brightened up with some golden caramel tones. This colour is perfect for those who want to later transition to full blonde.
Caramel Blonde Ombré on Light Brown Hair
Who doesn't want strands that always look sun-kissed? This warming colour combo is made for the summer.
Caramel Blonde Highlights
Nothing brightens up a chocolate base quite like warm, caramel blonde highlights!
Dark Brown Hair with Caramel Blend
Want glowing skin? Take a cue from Karruenche Tran and keep your roots dark, then introduce a gorgeous blend of light and dark blonde caramel tones through your mid-lengths and ends.
Caramel Melt
The boldest way to upgrade natural brown hair is with a caramel colour melt, like Jennifer Lopez'. This method makes your base colour looks like it is 'melting' into the other tones in your hair.
True Caramel Brown
This deliciously rich caramel hue is just what you need to make your brown hair feel new again.
Caramel Brown Ombré
This lovely shade is full of shimmering tones that will boost your brown hair and make it stand out.
Chocolate Brown Hair with Caramel Highlights
You can't go wrong with caramel! It instantly revives dark brunette strands and takes your look to a whole new stylish level.
Sultry Caramel Hair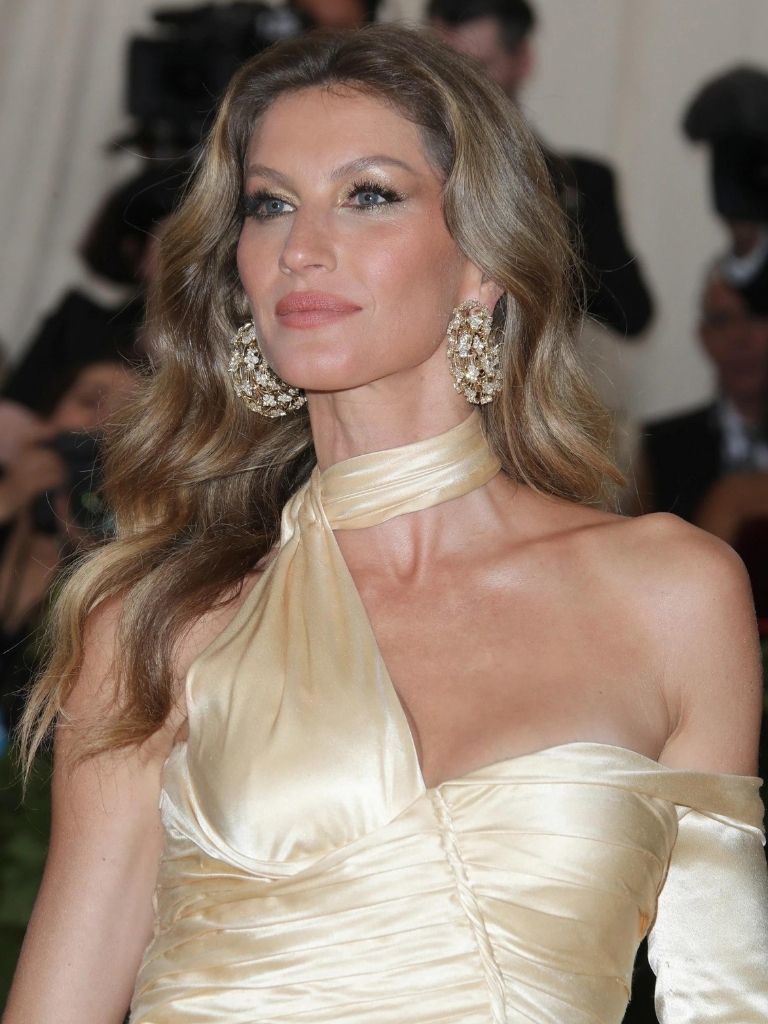 Gisele Bündchen's strategically placed caramel highlights run down the sides of her supermodel waves, perfectly framing her face and drawing attention to her facial features. If you want the same effect, you know what to do…
Toffee Tones on Dark Hair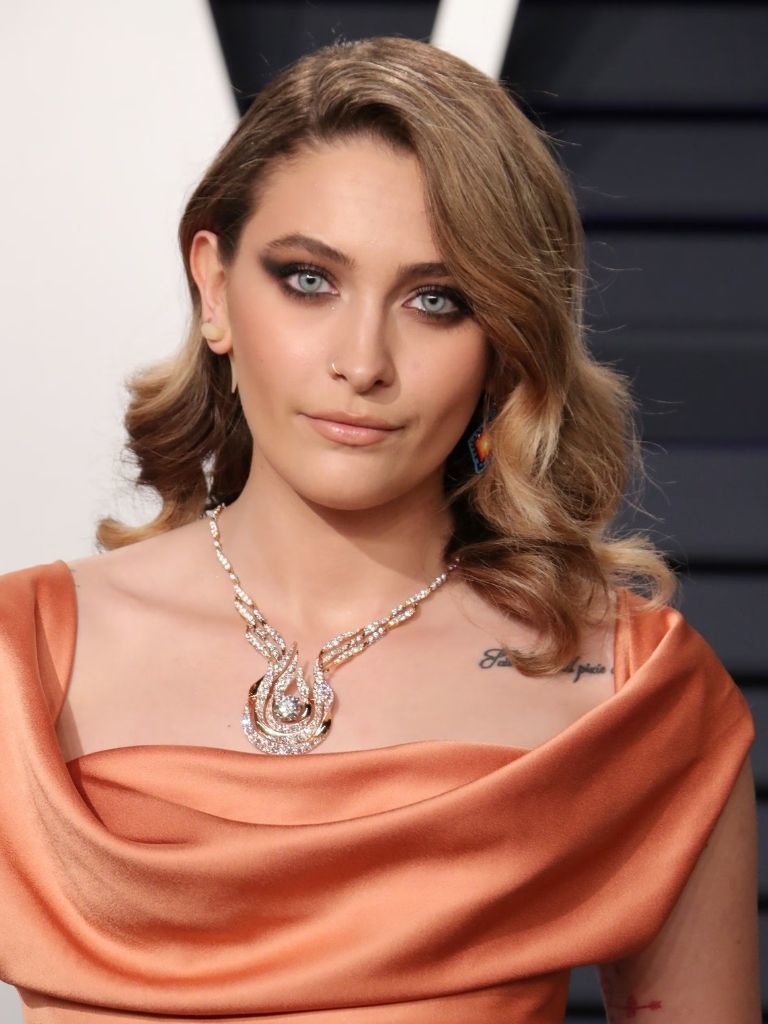 What's not to love about Paris Jackson's toffee brown hair with caramel highlights? Teaming the shade with glamorous, side-swept curls give this caramel hair colour extra retro charm.
'90s Caramel Hair
Iconic '90s supermodels like Cindy Crawford and Laetitia Casta made caramel highlights part of their signature look, so it's no surprise that modern-day models are doing the same.
Take Behati Prinsloo for example, she gives her dark brown hair a '90s makeover with these soft, sun-kissed caramel highlights.
Honey and Caramel Waves
Can't decide between going light or dark? This bronde colour is the ultimate compromise. We also can't get over those beachy waves!
Caramel Gloss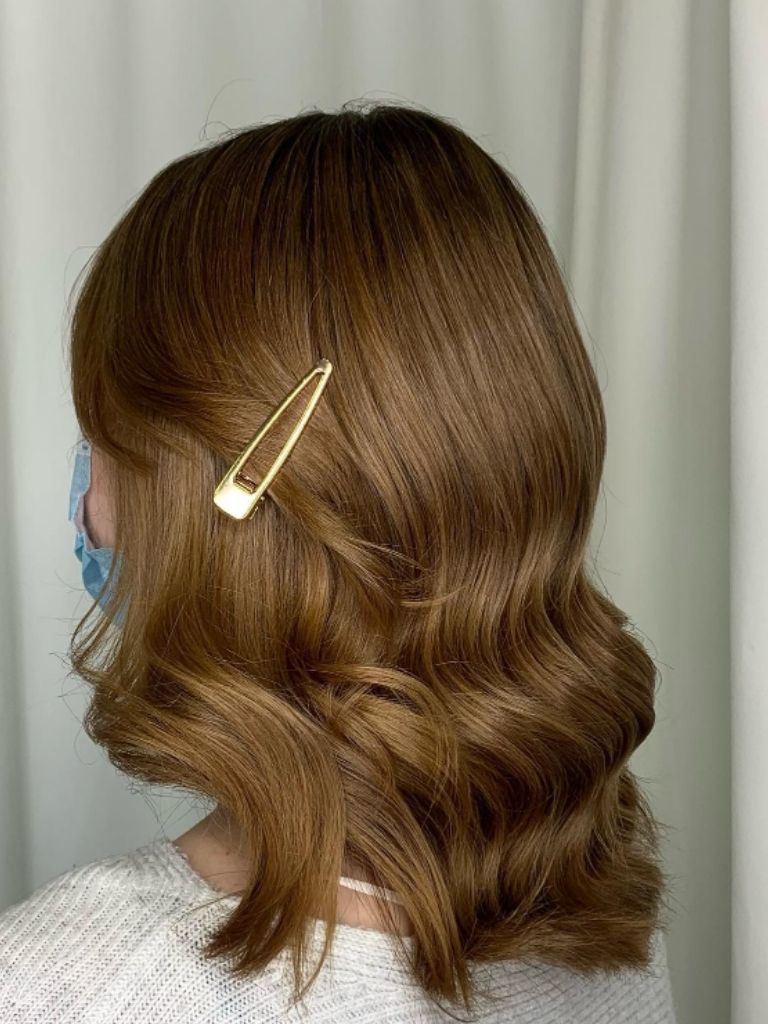 If you're a natural brunette wanting to test out the caramel waters, getting a semi-permanent glossing treatment is the way forward. This will temporarily add a gorgeous glaze to your hair and cause less damage overall.
Bob With Chunky Pieces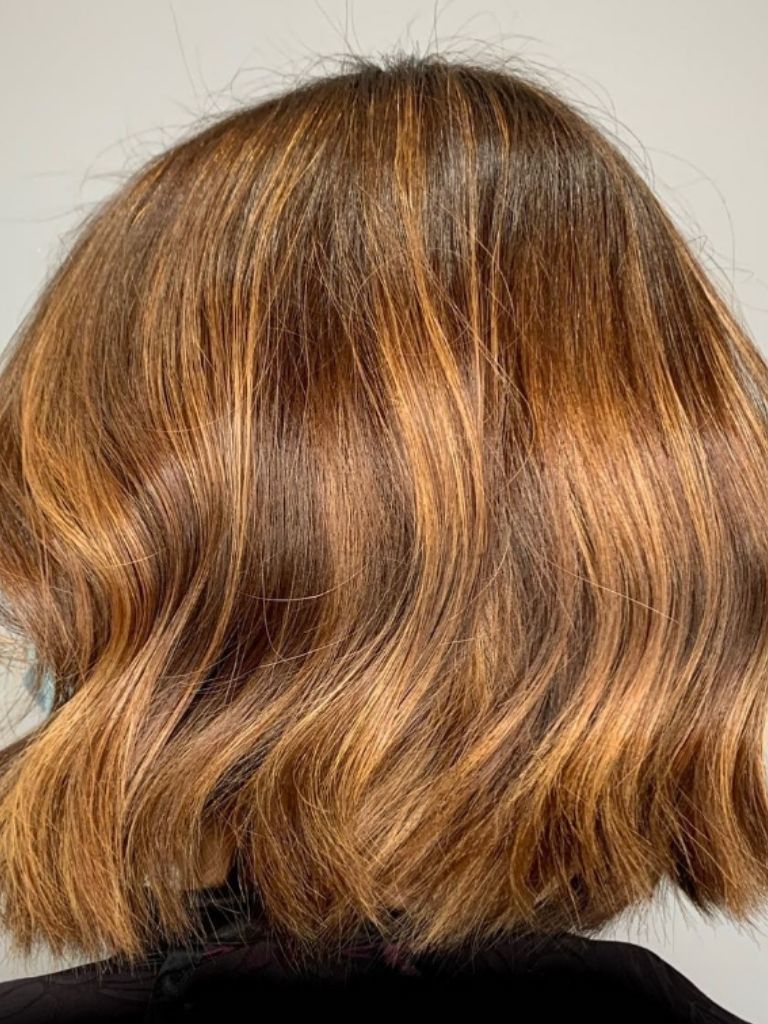 Subtle but still very effective, this beauty has had chunky highlights blended into her bob to create the ultimate winter 'do.
Dimensional Caramel
To warm up your curls, ask your stylist to work with your natural brown, incorporating light and dark caramel brown shades to add brightness and dimension.
Sandy Hair
Jessica Biel's soft, sandy hue is a great hue to layer over a medium brown base.
Lived-In Hair
The best thing about caramel highlights? They grow out gracefully, and Jessica Alba's lived-in mane is a serious case in point.
Caramel Streaks on Dark Brown Hair
This skin-flattering colour combo is destined for those of you with really dark brown hair. The gold-fleck caramel streaks in it give Jasmine Tookes' medium-length mane an endless summery feel.
Copper and Caramel Tones
A combo of copper, caramel and red creates the perfect autumn tones.
Chestnut-Caramel Waves
If you're looking for a wintery take on this colour, this chestnut-caramel hairstyle is all you need.
Beachy Highlights
On the topic of summer, this beauty proves that caramel hair is the secret to beach babe-worthy hair. Whether you're hitting the beach or not, you'll need a good sea salt spray to mimic these tousled waves.
Goldrush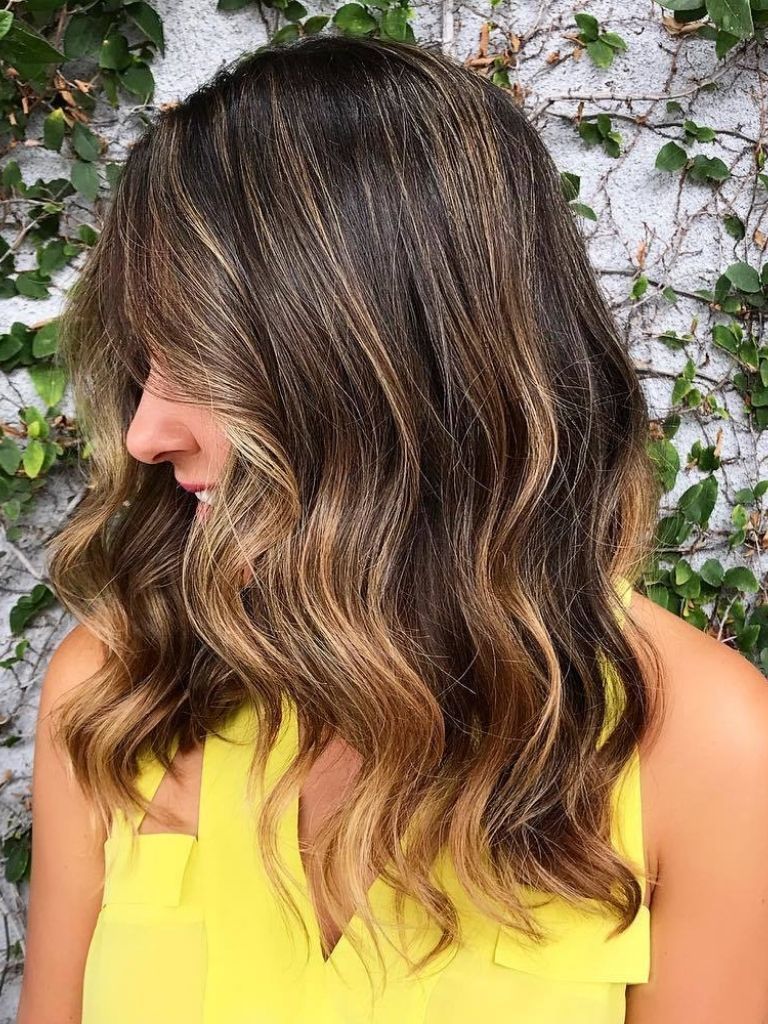 This warmed-up golden mane is more about bringing a stylish dimension to chocolate tresses. By copying this highlight pattern, you won't need to worry about the colour being too high maintenance.
Blended Caramel Macchiato
Balayage never fails to make hair look healthy and full of volume, as demonstrated here with this flawless, coffee-inspired blend of brown and blonde tones.
Golden Ponytail
As if we need another reason to love this colour combo. Whether it's a half-up, half-down updo or a ponytail with hair slides, your caramel hair colour will make any hairstyle look interesting.
Cute Babylights
Looking for a simple way to give your mane an uplifting change? Then hand-painted caramel babylights are a great way to switch up your hair while maintaining your base colour. These fine caramel highlights add warmth and depth to darker tones and look natural.
Face-Framing Highlights
The placement of highlights can have more of an effect than you might think. If you have a long face, add highlights around your hairline to frame and accentuate your facial features, just like this lovely lady.
Her dark brown hair with caramel highlights is given a fresh update with the addition of blonder pieces at the front.
Warm Caramel Ribbons
Wondering if a caramel hair colour will suit your skin tone? Getting ribbons of warm caramel highlights done throughout your mane is an ideal way for those with mid-tan complexions to try this flattering shade.
Fresh Highlights and Balayage
Balayage hair is just like traditional highlights, except they start further down from the roots and are less uniform than classic highlights. Instead, your stylist will place the colour from approximately a quarter or mid-way down the hair shaft, depending on your desired finish.
This colour technique helps to achieve brown hair with caramel highlights in a more low-maintenance way, as regrowth is less of an issue.
Subtle Undertones
New to colouring your hair or just prefer a more understated style? With caramel brown hair at the tips, this soft and subtle colour shows that sometimes you don't need to go wild with the colour to make a big difference.
Hidden Caramel Tips on Brunette Curls
How fantastic does this light dip-dye look on curly hair? Pretty amazing we think. This warm brown hue has only slightly been lightened at the very tips, giving a natural sun-kissed effect that seriously freshens up this curly 'do.
Pecan Pie
Everything about this sweet look is goals!
Caramel Blonde Highlights on Curly Hair
This look injects some life into dark chocolate brown curls, thanks to the touch of caramel blonde highlights at the ends.
Light Brown Hair with Caramel Tones
Looking for a way to add a little more pizzazz to straight hair? Caramel highlights will do just the trick, taking your colour from flat to fab without you even needing to style it.
Red to Caramel Colour Melt
The shier sister of ombré, colour melting is a softer take on the graduated colour look. Cutting out any harsh lines so that one colour flows seamlessly into the other, gives the hair a "melted" effect.
Light Ash
Ashy tones are still massively in right now and this lighter ash caramel variation is all you need to work the two trends together.
Deep Highlights
This rich hue is great for the brunette who loves their colour but wants to give it a new lease of life. As you can see here, curling your hair will help to bring out the different tones running through the lengths. 
Autumn Blends
Thinking of going a bit darker as we head into A/W? This blend of rust and golden caramel highlights creates an earthy, autumnal feel that's perfect for transitioning through the seasons in style.
Piecey Caramel Highlights
You've got the blunt cut bob everyone's talking about, but now what? If you still want a way to fake volume, try getting piece-y caramel highlights done throughout your hair, like this.
Caramel Swirl
Who doesn't want their hair to look good enough to eat? This multi-dimensional hue magically blurs the line between brunette and caramel!
Glossy Brown and Caramel Hair
A stunning example of glossy caramel highlights on dark brown hair.
Tawny Highlights on Dark Brown Hair
These tawny balayage tones work together to bring soft, caramel hues to naturally dark hair.
Caramel Brush-lights
That's right, you can achieve this easy caramel look with a paddle brush! This technique is perfect for those who want natural-looking results.
Prev Article
Next Article
Gallery
Get the celebrity look with these 7 dazzling blonde hair with highlights ideas
Got light or dark blonde hair? With highlights you could amp up your style in an instant – just like these celebs!
See article