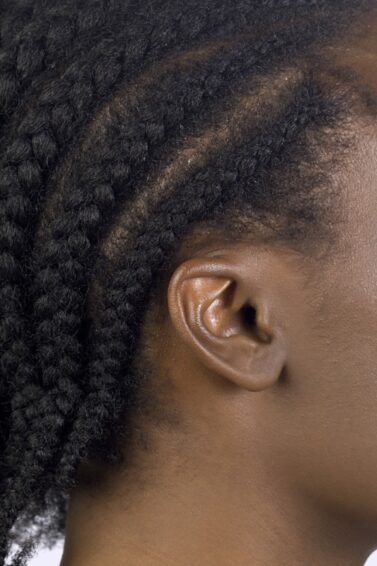 45 Trending Cornrow Styles for Women in 2023 + A How-To
Craving a new cornrow hairstyle for this summer? A cornrow braid is a type of plait that is woven flat to the scalp in straight rows and has a raised appearance, resembling rows of corn or sugarcane (hence their apt name). Cornrows originate from Africa and the Caribbean and are a popular protective hairstyle for both men and women with natural hair. Depending on how they are installed and maintained, they can last anywhere from 2-8 weeks, making them a popular and low-maintenance hairstyle choice.
Even though cornrow braids aren't a new hairstyle, they have definitely gained in popularity with A-listers like Alicia Keys, Zendaya and Zoë Kravitz all fans of the style.
Intrigued? Keep reading to discover the history of cornrow braids, learn how to do them with our easy video tutorial, and discover the best ways to wear them in 2023.
Quick Navigation
What Are Cornrows?
Cornrows are tight, 3 strand braids that are braided close to the scalp. Their characteristic 3D look is created by weaving the strands under one another while also picking up hair from underneath.
Cornrows are much more than a hairstyle, originating in Africa thousands of years ago (there's evidence of them as far back as 3000 BC). Historically, braids have held a lot of meaning with different styles and patterns reflecting a person's religion, relationship status and ranking within their community.
In 1979, American actress Bo Derek appeared in the film 10 with beaded cornrows, starting a trend for braids outside people of colour. More recently, Kim Kardashian-West wore cornrows and Fulani braids and attributed her hairstyle to Bo Derek, which many felt erased the rich African heritage of cornrows. This has led to lots of commentary and discussions about cornrows in mainstream media.
How To Cornrow Braid Your Hair
Want to know how to do cornrows on your own hair? We've got you covered with our easy cornrow tutorial.
Step 1. Wash your hair with the SheaMoisture Manuka Honey & Yoghurt Hydrate & Repair Shampoo and comb through to remove tangles.
Step 2. Section your hair to create a vertical row from front to back using a tail comb.
Editor's tip: More sections equal smaller braids, larger sections will create bigger braids.
Step 3. Starting at the front of your row, take a small section of hair. Divide this small section into 3 equal pieces.
Step 4. Start the braid by crossing the left or right strand under the centre strand and then repeating with the outer strand from the other side.
Step 5. Next, repeat step 4, this time adding in additional hair to each side from underneath as you weave.
Step 6. Once you have no more hair to add from underneath, continue to do a traditional 3-strand braid until you reach the end of your hair.
Step 7. Seal off the ends with a knot or secure with an elastic.
Step 8. Repeat steps 2-7 until all of your hair is braided.
Step 9. Smooth edges with a toothbrush and the TRESemmé Freeze Hold Hairspray.
50 Hot Cornrow Hairstyles For 2023
Looking for your next look? Get inspired with the stylish cornrow hairstyles we've got on our radar for 2023.
Cornrow Ponytail
Want an easy way to wear cornrows for every day? Try styling them into a high ponytail and accessorise with gold cuffs if you're feeling fancy.
Ghana Cornrows
Weave helps to create the signature thin to thick appearance of Ghana braids. Wear yours styled in an updo like this pretty ponytail for an everyday look.
Cornrow Braid Styles
The best thing about cornrows? You can work them into cute styles. From braided ponytails to these sweet space buns, you'll never get bored.
Fulani Braids
Fulani braids incorporate a variety of different designs and accessories, like beads and cuffs, so the combinations are endless!
Cornrow Wig
If you're afraid of committing to cornrows or just want a quicker alternative, a wig will do just the trick.
Side Cornrows
Side cornrows are the perfect all-occasions hairstyle for day to night and always look amazing.
Big Cornrows
Don't have time to spend ages on your hair? Go for big cornrows, as they're less time consuming and still super stylish.
Cornrow Updo
The cornrow updo is a go-to for naturalistas everywhere, keeping your hair up and out of your face.
Half-Up Cornrows
There are many different ways to style cornrows but this half-up half-down look is a popular go-to style, as it can be done in seconds.
Cornrows In A Bun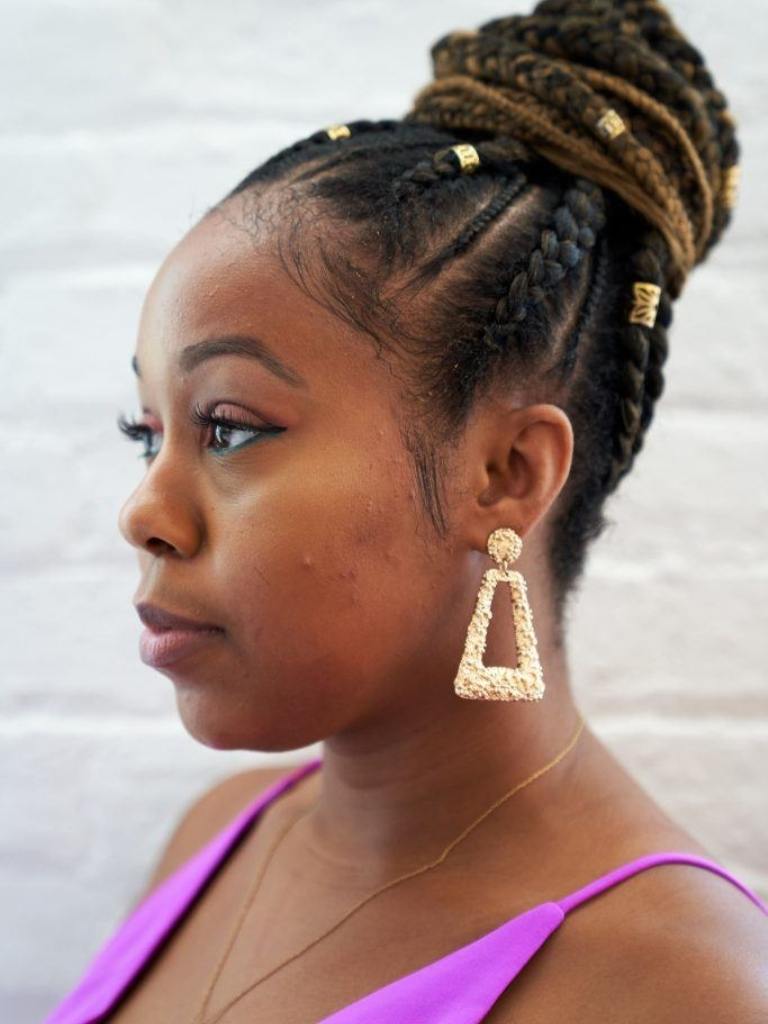 If you thought you couldn't style your hair once it's in cornrows, think again. These versatile braids can be worn in a variety of hairstyles, like this chic high bun for example.
4 Cornrows
You don't need to spend hours in the salon chair to rock cornrows. This stylish 4 braid style looks great and takes less than half the time.
African Cornrows
Give your braids a cool traditional twist with some African beading detail.
Cornrow Plaits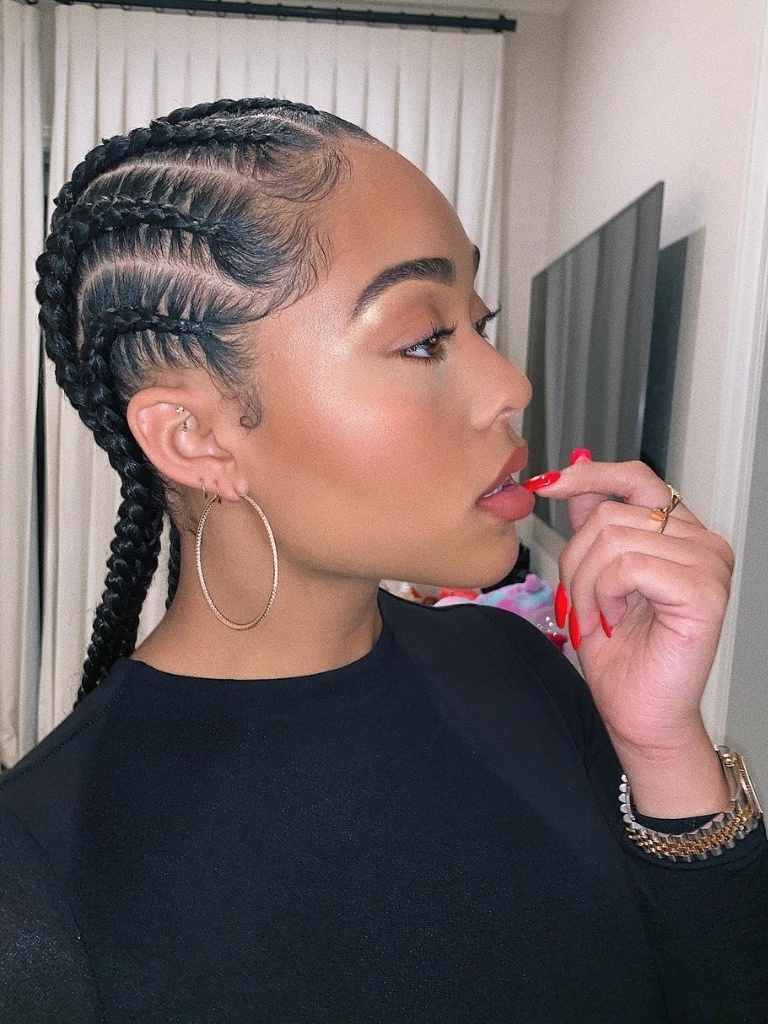 If anyone is going to convince you to try cornrow plaits, it's Jordyn Woods and her super sleek, glossy cornrows.
Feed In
Feed-in braids are a natural haired girl's go-to for adding length and thickness.
Blonde Cornrows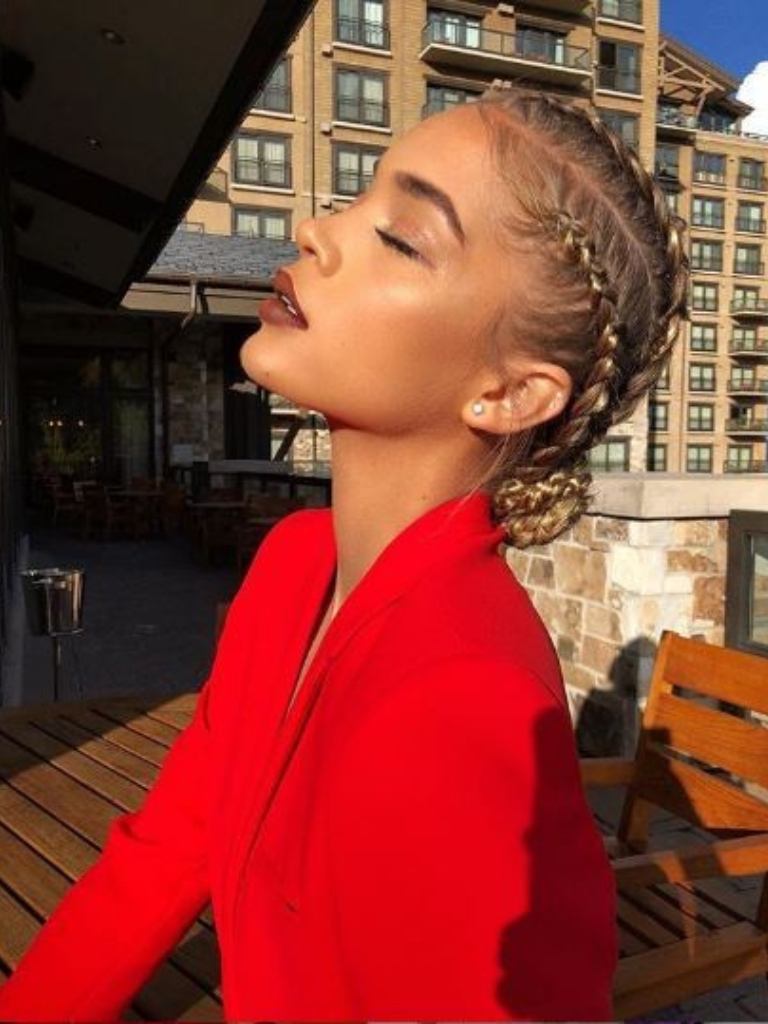 This classic cornrow style is super easy to do (you can even do it on yourself), and not best of all when you undo your braids, you'll have gorgeous heat-free curls.
Half Cornrows
This half-done style offers you the best of both worlds, allowing you to show off your length in a cool and practical way.
Half Head Cornrows
Another hairstyle you can rock with half braids? This neat ponytail.
Two Cornrow Braids
One of the most popular braid options, this is ideal for those looking for a quick and easy hairstyle they can whip up in the morning with minimal fuss.
Cornrow Hairstyles To The Side
From the laid baby hairs to the curly ends, this cornrows hairstyle is ticking all our hair boxes.
Cornrow Hairstyles With Beads
Give your cornrow hairstyles a Solange-approved edge with some beaded hair accessories.
Cornrow Kinky Twists Styles
If you want a new look for the season, then this cornrow kinky twists hairstyle is just the look for you. It's fun and can be worn in multiple ways.
Fancy Updo
Whether it's a wedding or a fancy dinner, you'll fit in perfectly with this sophisticated cornrow updo. Don't forget some glitzy earrings!
Fishbone Cornrow Hairstyles
If you like gorgeous and intricate braided styles, then this fishbone look is for you. While it might not be a hairstyle you can do on yourself, it's well worth the time spent in the stylist's chair.
Jumbo Cornrows With Extensions
The bigger the braid, the better!
Mohawk Cornrow Styles
Take your look to new heights with an eye-catching mohawk and intricately braided sides.
Mohican Cornrow Hairstyles
In this example, this beauty has given her mohawk cornrows a boho feel with cool hair rings.
Red Cornrow Braids
Get creative with your cornrows by playing with different colours and for extra style points, try this beautiful half-up, half-down bun.
Tight Cornrows
What's great about these side-swept cornrows is how neat and sleek they look.
Tribal Cornrows
We can't help but fawn over this dazzling traditional cornrow hairstyle.
African Designs With Beads
Copy natural hair icons Solange and Zoë Kravitz by adding beads to the ends of your braids.
Cornrow Crown Braids
Have you ever seen anything so beautiful? Wear this cornrow crown braid for a special occasion like a wedding or birthday and you'll be the best tressed in the room.
Cornrow Ponytail With Bangs
Make your cornrow ponytail look oh-so-pretty with braided side bangs.
Cornrows With Singles In The Back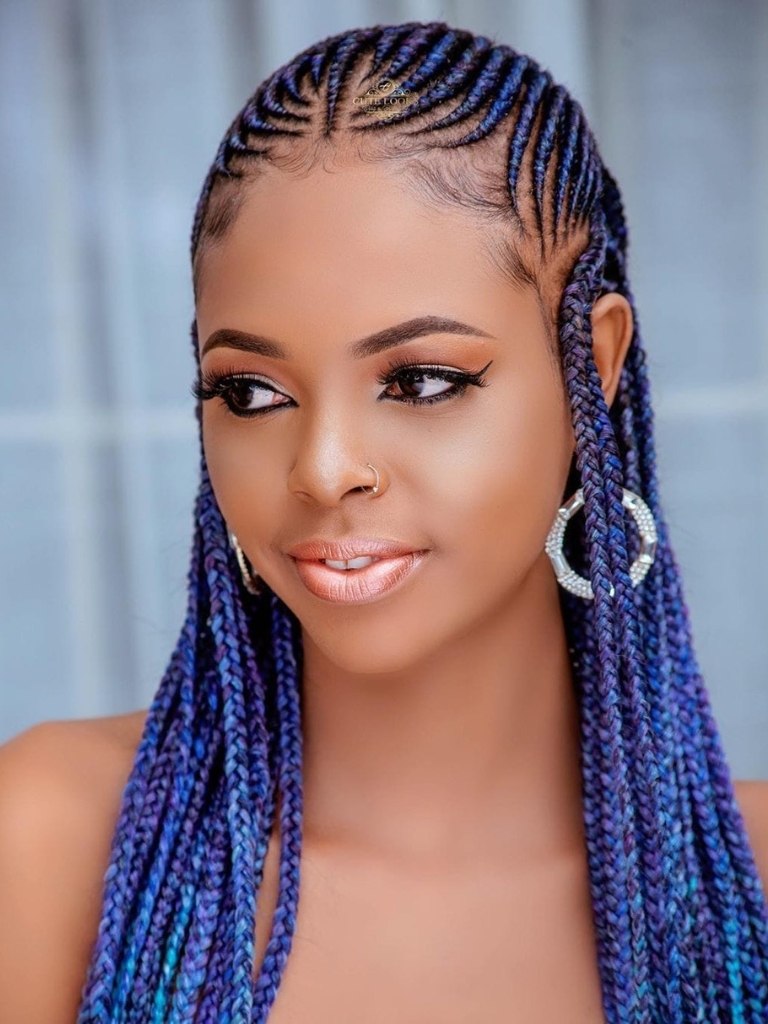 When you mix cornrows with single braids, you get the dreamiest hairstyle ever.
Half Cornrows Half Afro
Create a faux undercut effect by only braiding half of your hair and letting your natural curls shine.
Long Cornrows To The Side
Micro
These blonde micro cornrows are sure to be a hit amongst your friends and your followers. For the celeb touch add weave for extra length.
Pigtail Cornrows With Extensions
Rihanna Cornrows
Rihanna's hair is summer-ready. The icon wore these classic straight-back cornrows to a recent event, and we can't get over them.
Side Cornrows With Weave
Look extra fresh with this side cornrows with weave hairstyle. Adding weave will help to give your braids a fuller and longer finish that's perfect for this style of braids.
Thick Extensions
4 Layer Cornrows
These cornrows are so close to being box braids but are weaved differently.
Banana Cornrows
This next-level double cornrow bun will make complete your party or festival outfit.
Cornrow Bun
Is your go-to hairstyles a simple bun? Well, if you want to upgrade your everyday updo, why not try incorporating some cornrows into it? We spotted this nifty updo on the Valentino runway a while back, and honestly, it's become a favourite among the All Things Hair team!
Chunky
Looking for a pretty and practical hairdo that won't take ages? Then chunky, big cornrows are definitely the way to go! They are also the perfect type of braid for fitness enthusiasts.
Various Shapes and Sizes
This versatile style is all about rocking variously sized and shaped cornrows. And did we mention, it will keep your ends safely tucked away and it requires less styling on a day-to-day basis? Basically every lazy girl's dream, right?
Prev Article
Next Article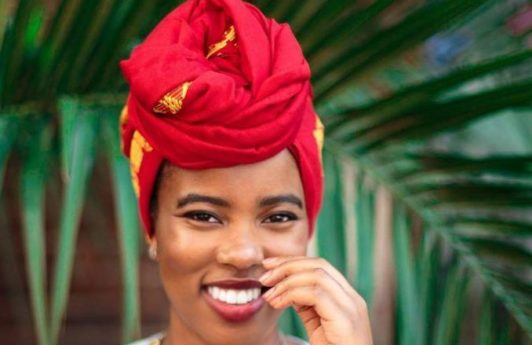 Article
Working It: The Day I Went Natural
We speak to a junior doctor about how she came to came to accept her natural hair.
See article