13 beautifully bewitching chocolate brown hair ideas you have to try
Ready to get the sweetest strands around? 
Ladies, chocolate isn't just for eating, don't you know? And if you're looking for a sexy, sophisticated shade to see you through the season, you should totally give chocolate brown hair a whirl. And with members of the glitterati donning a stunning array of chocolate hair colours, now's the perfect time to join the dark side.
Thankfully, you don't have to worry about whether or not chocolate hair will suit you, as it really is universally flattering. From sultry dark chocolate brown hair shades to sweeter chocolate cherry hair colours, there's bound to a hue you'll love!
13 charming chocolate hair colours that'll convince you to take the plunge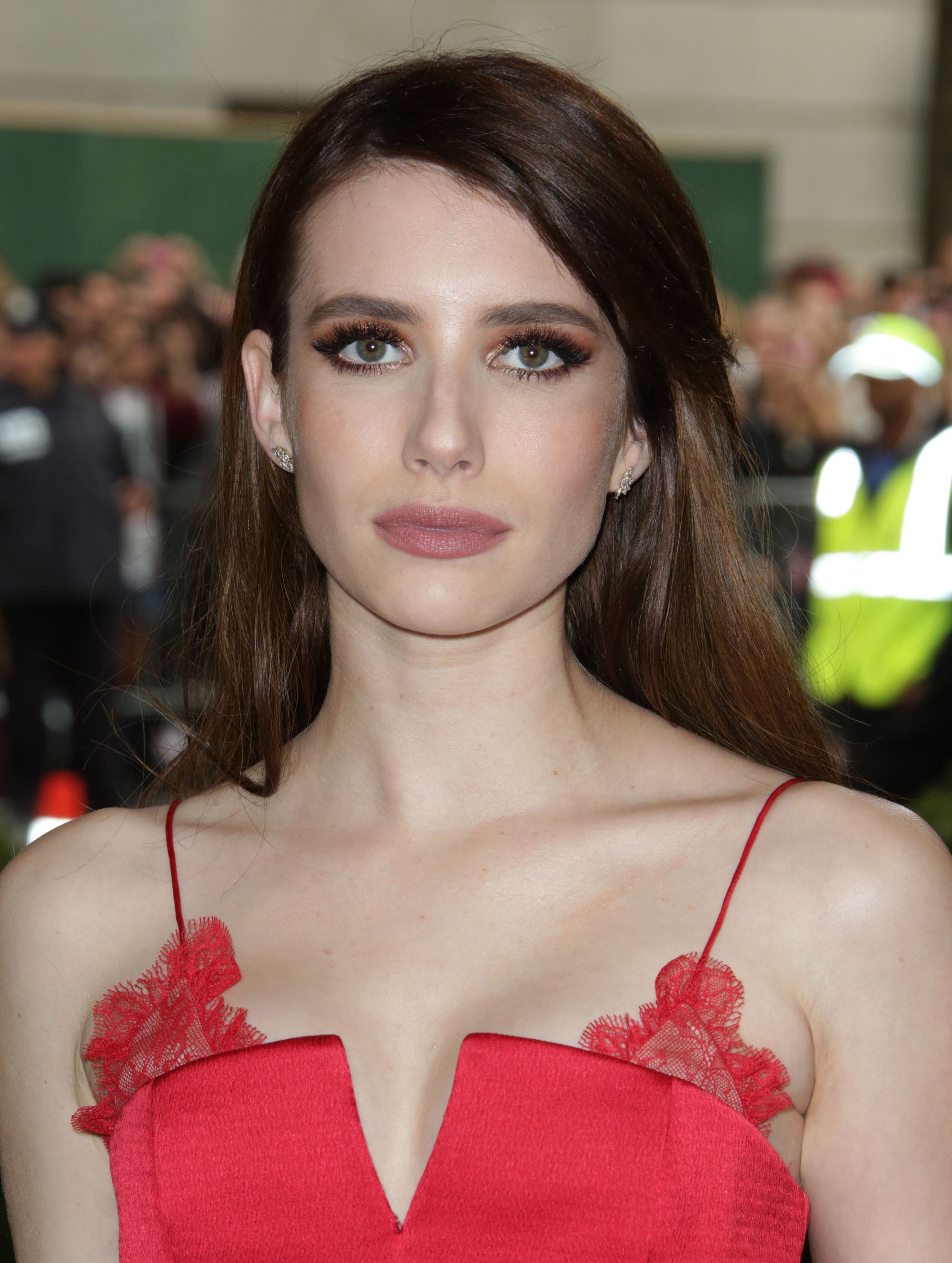 1. Classic chocolate hair
For a seriously sexy and sophisticated look, opt for a classic chocolate brown hair colour, just like Emma Roberts. It's sultry, shimmering and pairs perfectly with all skin tones. We're sold!
2. Chocolate caramel ombre
Bored of your natural chocolate curls? Don't be afraid to experiment with caramel ombre hair, like Issa Rae has.
Opting for this subtle mane change will brighten up your complexion, enhance the look of your natural curls and make you the talk of the town. Honestly, who wouldn't want a conversation-worthy mane?
3. Sun-kissed chocolate melt
If you've ever wanted to try the chocolate hair trend, but aren't ready to let go of your blonde strands, try a sun-kissed chocolate melt, instead. Looking as tasty as it sounds, this gorgeous bronde (AKA brown and blonde!) hue will give you the best of both worlds.
Pair the look with a red pout like Jacqueline MacInnes Wood has, for extra style points. #Slay!
4. Chocolate hair with honey balayage
Chocolate brown hair with a dash of honey ends is one of Lily Aldridge's signature looks – and for good reason, too (doesn't it just suit her olive skin and sexy personality to a T?).
If you're still having trouble deciding on the balayage colour you want, flick through our gallery to see the looks we're fawning over.
5. Cinnamon chocolate sombre
Oh Lana Del Rey, you steal our hearts time after time with your fiery cinnamon-chocolate blended hue. And we have to say, that your sleek blow out hairstyle pairs perfectly with your unique hue!
So, if you're thinking about refreshing your locks, this spicy chocolate hair colour is a complete recipe for success!
6. Caramel babylights
Get ribbons of caramel babylights placed through the lengths of your chocolate tresses, for a bold yet work-appropriate look that's all kinds of chic. Well, if it's good enough for Naomie Harris…
7. Espresso curls
Love espresso coffee as much as we do? Pay homage to your love of the good stuff by opting for a seductively dark espresso-chocolate shade, similar to Joan Smalls' hair. Isn't it breath taking?
Now, if you really want to make your chocolate hair colour come alive, pair it with some gorgeous, loose curls and you'll be good to go!
8. Iced chocolate hair
To get a cool, iced chocolate shade like this beauty, ask your colourist to add in some shimmering pearl tones to your chosen chocolate shade. Trust us: it's exactly what you need to make your mane shine brighter than ever before. Credit: @thefoxandthehair
9. Ashy chocolate hair
For an ashier take on chocolate hair, take note of this Instagrammer's striking and stylish multi-faceted hue.
Rather than opting for a solid chocolate colour, her super-dark cocoa hair fades from dark into a mix of blonde ashy-toned hues, for a cooler take on summery highlights. See? Getting a chocolate hair colour doesn't have to be boring! Credit: @notanothersalon
10. Cherry highlights
Think red highlights and dark chocolate hair are fashion faux pas? Never again, thanks to this incredibly stylish combination.
Opting for cherry highlights will give your chocolate brown hair colour a playful edge and make your mane look on-point everyday! Now, who wouldn't want that? Credit: @thescissorsammurai
11. Chocolate cherry hair
When you combine chocolate hair with deep red tones, you get the sweetest mix ever: chocolate cherry hair. And when this babe debuted her mouth-watering chocolate cherry hair colour on Instagram, we just had to stop and stare.
This tasty shade has the styling impact of brighter and bolder shades, while still being subtle enough to rock to work. Yep this is the one for us! Credit: @facesbyalexis
12. Chocolate mauve hair
Want to make a stylish impact with your chocolate brown hair colour choice? Then trying working in a mixture of pinks, peaches and purples, for a chocolate mauve shade that's totally out of this world.
Rest assured, when you pair this delicious-looking shade with loose waves, you'll turn more than a few heads! Credit: @hannahthepainter
13. Extra dark chocolate hair
A slightly darker, yet less dimensional, shade of chocolate brown hair, this deep and mysterious colour is having a seriously hot moment right now (we're looking at you Bella Hadid and Kendall Jenner!).
As Lucy Hale so elegantly demonstrates, this sophisticated, It-girl shade looks extra sharp with a sleek angled bob cut. To copy this incredibly glossy 'do, grab some VO5 Sublime Sleek Creation Hairspray and mist it all over straightened locks, for that defined, ultra-smooth finish!
Editor's tip: Once you've made your chocolate hair colour choice, remember to invest in a wash and care set that has been designed with brown hair in mind. We suggest trying the TIGI Catwalk Fashionista Brunette Shampoo and Conditioner, as this dreamy duo will magnify the depth and richness of your hue, and keep your hair healthy-looking, too.
Have these chocolate brown hair ideas got you dreaming of other, equally stunning and on-trend shades? Then get yourself over to our Hair Colours page now, for all the latest hues and red carpet inspiration to take your fancy!
Prev Article
Next Article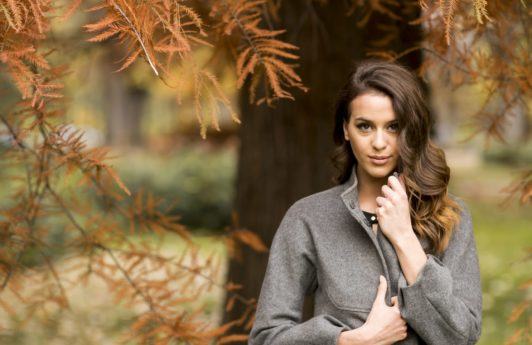 Gallery
Subtle highlights for dark brown hair: 4 Autumn hair ideas
Autumn #hairspiration is only a click away... 
See article