25 stunning dirty blonde hair looks you'll want to try now
Don't want to go too dark or to light? Then a dirty blonde hair colour is the one for you!
From hot platinum tones to strawberry colours, blonde shades are all over the spectrum. But while there are many to choose from, we have to admit, we've sort of got a soft spot for dirty blonde hair.
A tantalising mix of shades that are perfectly balanced, this darker, more sultry blonde hue beautifully encapsulates the sexy, sophisticated and edgy side of the playful hue. Not totally convinced? Read on and uncover 25 celebrity and Instagram looks, that are totally worth stealing!
The dirty blonde hair colours we're crushing on
1. The hippy-chic look
The Queens of the boho-chic aesthetic are undeniably the Olsen twins, Mary-Kate and Ashley. Yet despite their joint reign, it is Ashley who we turn to for inspiration on dirty blonde hair.
Adding highlights to her tresses has allowed her to brighten her overall appearance, as well as make her tousled strands pop!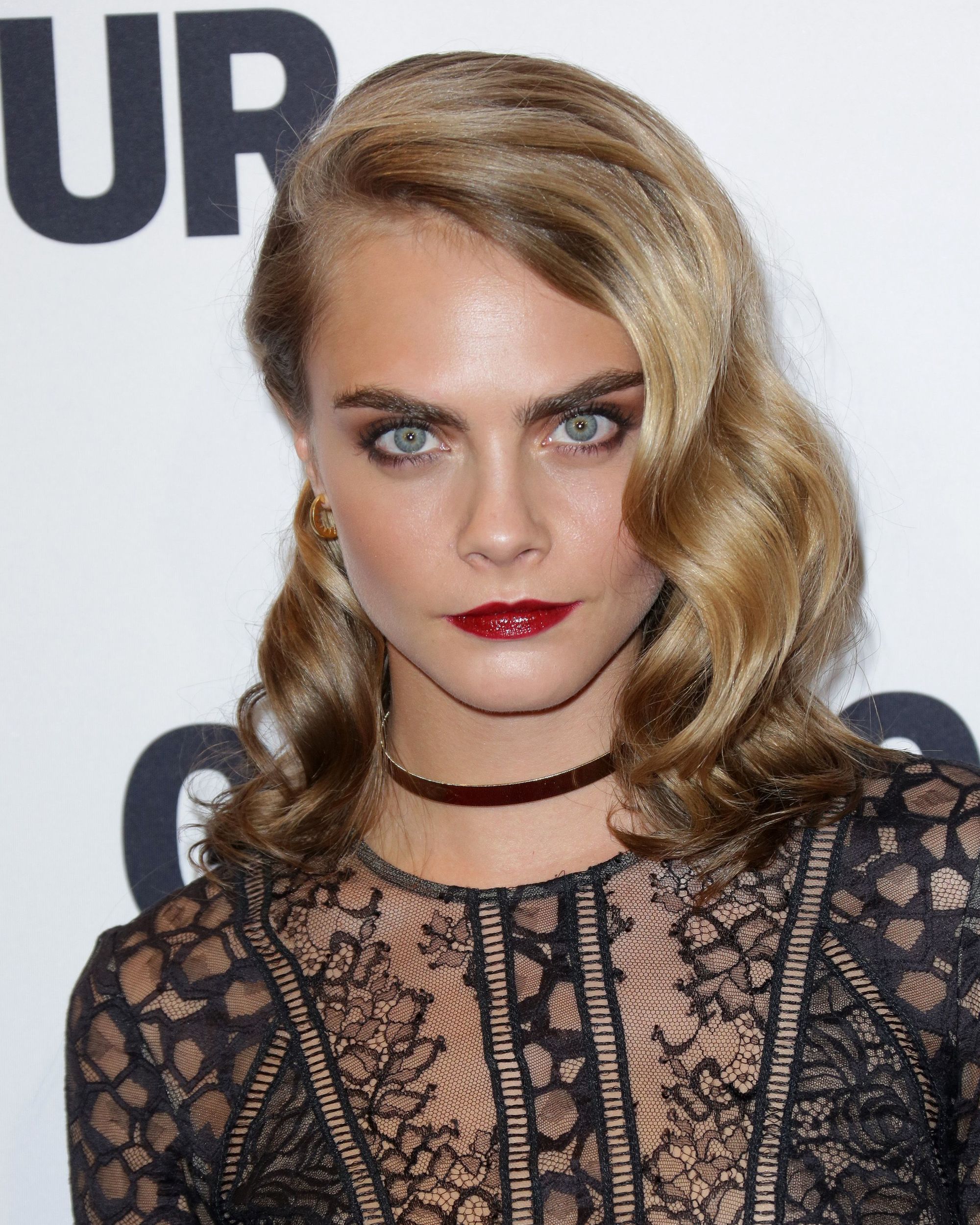 2. Cara Delevingne's glam 'do
Before Cara Delevingne went for her dramatic buzzcut, the former model was the poster girl for the dirty blonde hair colour. And just one look at this picture, we can certainly see why!
Parting her hair down the side, Cara added glossy, glamorous Hollywood waves for a red carpet event. Seriously, is there any look that she can't pull off?!
Editor's tip: If you choose to replicate Cara's enviable 'do, we suggest using the TRESemmé Colour Shineplex Shampoo and Conditioner. This duo works hard to keep your coloured 'do looking vibrant for up to 12 weeks.
3. Long blonde tresses
When you have lengthy tresses like Blake Lively, you become the source of many hair admirers. Teaming her long locks with a highly sought after shade, like this dirty blonde hair colour, Blake has ensured she stays well and truly on our style radar.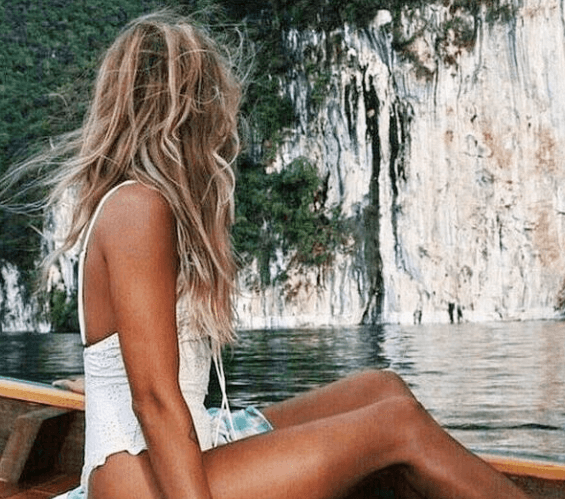 4. Ultimate beachy hair
The beauty of the dirty blonde hair look, is that it doesn't require constant root touch-ups. Think about how your hair would look if you were to be on a desert island for a month and that's the look you're after!
Team your sun-kissed locks with a little sea salt spray to create texture and you'll have the most enviable tresses out there. Credit: @blondi.haircare
5. The neat look
Taylor Swift is often flitting between platinum blonde and dirty blonde that we can hardly keep track. But one thing is for sure: she never fails to show off her tresses to the max!
Working a side part with a sweeping fringe, the singer smoothed her lob (AKA long bob) into a low twisted ponytail, which perfectly highlighted her stunning eye makeup.
6. The multi-toned dirty blonde
To create the perfect dirty blonde look, ask your stylist to work with your natural hue, incorporating complimentary shades to add warmth and dimension. Think about mixing honey, sand and ash tones with your own hair colour, for locks that look natural, yet interesting. Credit: @hair_by_hannahnoel
7. Smooth blonde
Hitting the red carpet often calls for a glamorous look, which is why we think Chantel Jeffries' smooth lob hairstyle looks utterly amazing! By simply adding curled-under ends to her lob, the social media star oozes sophistication with a sultry finish.
Straddling the line between warm and cool, this versatile shade won't have a washing-out effect on paler complexions, nor will it look unnatural if you have more olive undertones.
8. The dirty blonde sombre
Give your look a little edge, without going over board on the colour, by opting for a much coveted sombre.
Keep your roots darker and ask your stylist to softly apply lighter tones in the mid-sections of your hair, keeping the ends the lightest. This is dirty blonde perfection right there! Credit: @elle_ferguson
9. Sandy tresses
If you're more of a one-colour-all-over kind of gal, keep things simple and opt for a soft, sandy hue on your tresses.
Oh and you can also add in lighter elements for a more illuminated look, too. This is a great shade for those who eventually want to move on from dirty blonde to even lighter shades. Credit: @meowspurrfecthair
10. Heidi's long locks
I think we can all agree: Heidi Klum knows a thing or two about gorgeous hair. The model has added various tones of blonde to her lengthy mane, for a multi-dimensional, sun-kissed look that is nothing short of fitting for the runway icon!
Editor's tip: Remember to use a wash and care system specifically formulated for dyed blonde hair. We're currently fawning over the TONI&GUY Illuminate Blonde Shampoo and Conditioner, as it helps hair look frizz-free, all while helping maintain your hue's vibrancy.
11. Golden buns
Dirty blonde hair looks fantastic on The Hunger Games star and perfectly compliments her glowing tan.
By sweeping her golden hair into a messy bun, you can see Jennifer Lawrence's darker roots coming through, proving that even when your hair colour has grown out it will look just as fab.
12. Undone tresses
Once you've perfected your dirty blonde hair colour, it's time to think about showing off the shade in all its golden glory! We love undone casual tresses, that would look just as good on a beach as it would at a wedding. Now that's a hard working colour! Credit: @elysetaylor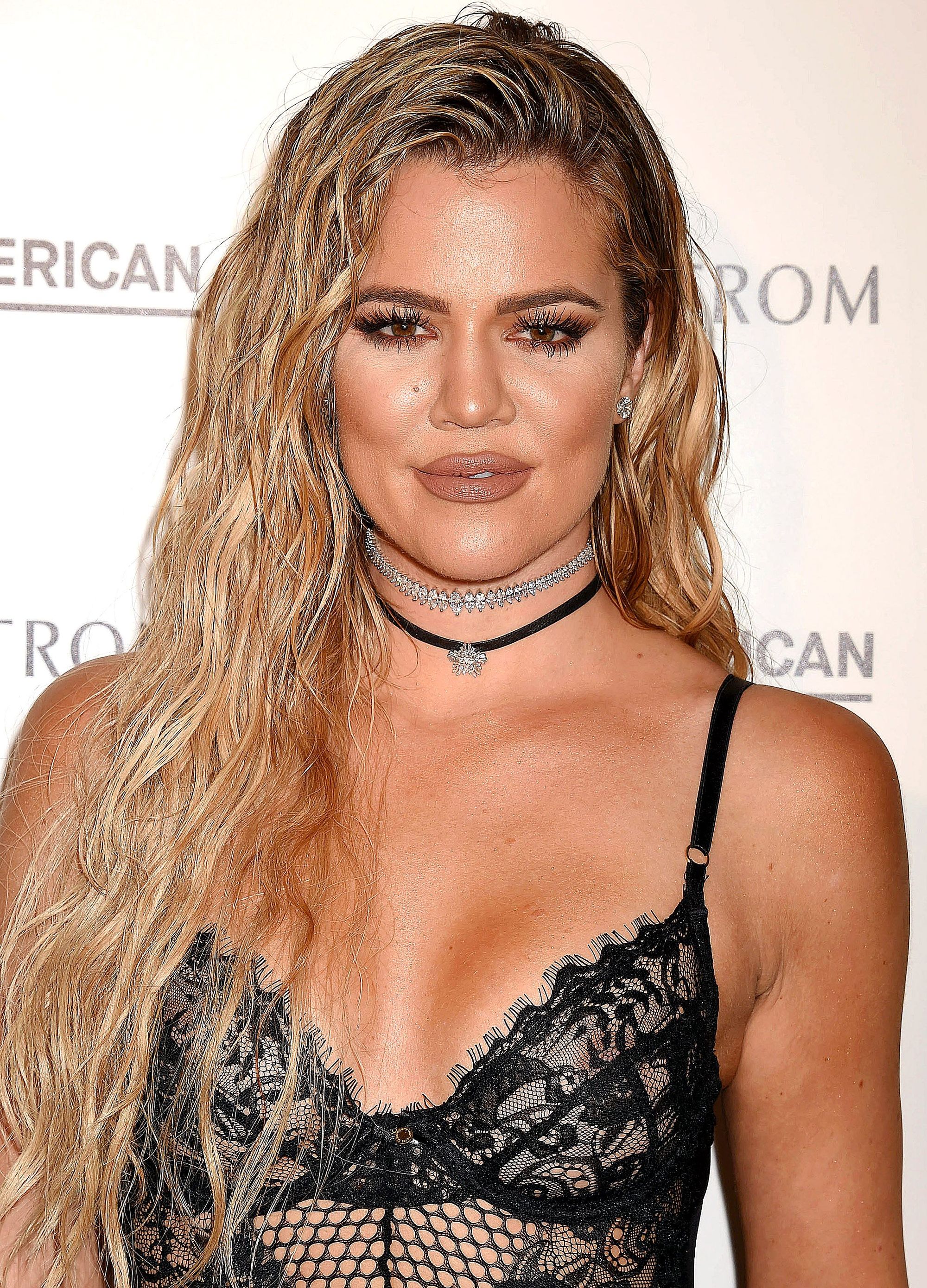 13. The Kardashian take on dirty blonde
Standing out from her dark-haired sisters, Khloe Kardashian loves to wear her tresses in a dirty blonde hue and certainly knows how to showcase the colour to the max. From crimps to this wet-look beach waves style, its hard to keep up with this Kardashian.
14. Keeping it dark
If you've got naturally dark hair and you're a little nervous about going full on dirty blonde, keep true to your natural colour and work in a few lighter shades around your face and on the ends of your hair.
A few carefully placed balayage highlights will look beautiful and won't need constant touch-ups. Credit: @dsarmiento28
15. The (modern) Rachel
Jennifer Aniston has been a hair role model way from back in her Friends days (we all wanted the Rachel cut, right?!) and even now she proves she still has what it takes to be a constant source of hair inspiration.
Keeping her look minimal, the actress has opted for a smooth and straight look, with a neat middle parting and a set of long layers.
16. Cool girl blonde
When you want that cool rock-chick look, who else would you rather turn to than Sienna Miller? With her grown-out Briggite Bardot-esque bangs and tousled waves, the actress works a look appropriate for just about any occasion!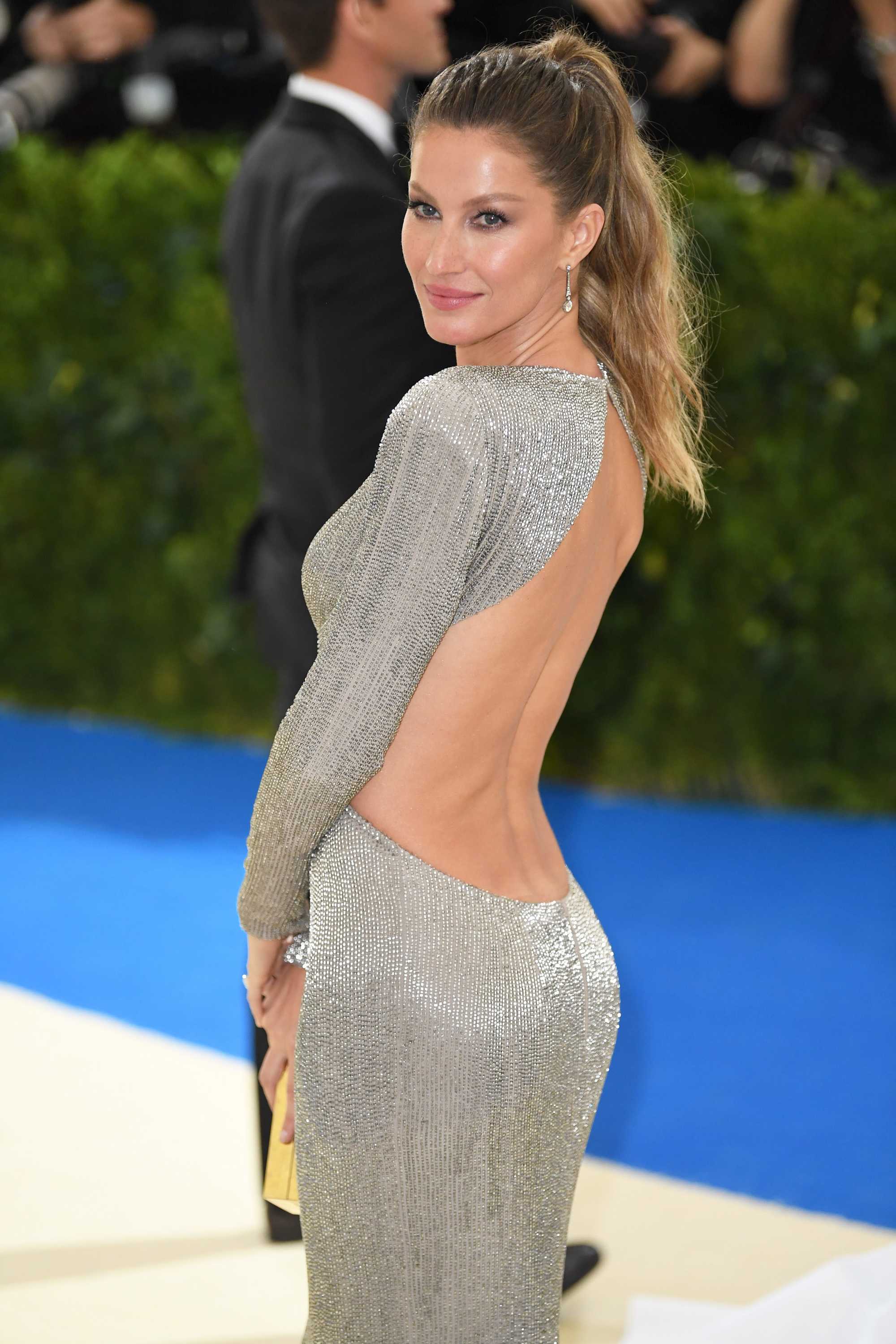 17. A-lister colour
Having been rocked by so many high-profile models, we think the dirty blonde hair colour should be renamed as the supermodel hue.
Gisele Bündchen joins the long list of famous fashion faces to rock the shade in her long hair. Sweeping her mane into a high ponytail allows for the world to see her flawless features and stunning backless gown.
18. Curly locks
When you have naturally curly tresses, it can be somewhat difficult to try out all the latest hairstyles without the risk of ruining your flawless curls. This is where fun and exciting hair colour ideas can come into play.
Jasmine Sanders teams her curly mane with a golden dirty blonde shade, which looks sensational against the models blue eyes.
19. Dirty blonde highlights
For stunning locks that are totally flattering, ask your stylist to apply the lightest shades of blonde around your face.
Keep the rest of your tousled hair darker and remember root regrowth is an integral part of the dirty blonde look. Tanned skin and cool sunnies, optional! Credit: @allegrashaw
20. Amber Heard
While golden honey hues are typically associated with summer and darker brondes with autumn, you'll be happy to hear that a dirty blonde hair colour (like Amber Heard's) works a treat all year round. So for those who want a chic colour that looks good no matter the weather, this one might just be for you.
21. Ashy tones
If you've got darker tresses, create a stunning dirty blonde hair colour by combining ash blonde hues with sandy tones. Your darker hair should still take centre stage, but the blonde colours will help to create a warm, winter-ready look. Credit: @my_hairdresser
22. Elizabeth Olsen
Following in the footsteps of her older siblings is Elizabeth Olsen. The actress has clearly gained some styling tips from sisters Mary-Kate and Ashley in the hair department, as going for a balayage technique gives her look more definition!
23. Ashley Benson
The Pretty Little Liars star loves to switch up her mane with new and exciting styles, yet always returns to her trusted dirty blonde hue. In this picture Ashley Benson has gone for an ombre finish, which allows for darker roots to grow out less dramatically.
Tip: Dirty blonde hair is all about creating a multi-dimensional and multi-layered look, with different shades seamlessly playing against each other. One of the best ways to do this is with a gradual colour fade (think darker at the roots, lighter at the tips).
24. Going brighter
If you love the idea of a dirty blonde colour, but you prefer your tresses a little brighter, then look to California's blonde babe Kristin Cavallari. We love the darker tones you can see beautifully highlighted throughout her hair, combined with brighter shades to create a more luminescent finish.
25.  Warmer for winter
We all know that light, bright shades look amazing in the glowing light of summer, but when the darker evenings roll in, it's time to ditch the bleach! And that's where dirty blonde hair comes in to it's own.
Perfect for the colder months, go for dark shades of blond for a more natural tone, that works better with lighter complexions. Credit: @danimalinowskihair
Ready to get your own dirty blonde hair colour at the salon? We thought you might be! But before you rush off, perhaps you'd like a fresh new cut to go with your colour? You can find all the latest looks and hair trends over on our New Hairstyles page.
Gallery
12 Trending Tiger Eye Hair Colours Ideas
Hair inspired by semi-precious stones? Yes, please!
See article