Memorable 1950s Hairstyles for The Ultimate In Glamour
We can't keep this secret any longer: '50s hairstyles are the ultimate in glamour! It's safe to say the decade holds a special place in our hearts, so lucky for us (and for you), these vintage 'dos are having a major revival right now. 
Embodying elegance and sophistication, these looks are the answer to all your woes, ladies. Not sure where to start? Don't worry, we've got you covered with a host of rockabilly-inspired looks from curls and quiffs.
And to show you how it's done, we've gathered the stunning retro looks of all hair lengths and hair types – so you have no excuse not to give it a whirl!
Vintage Curled Short Hair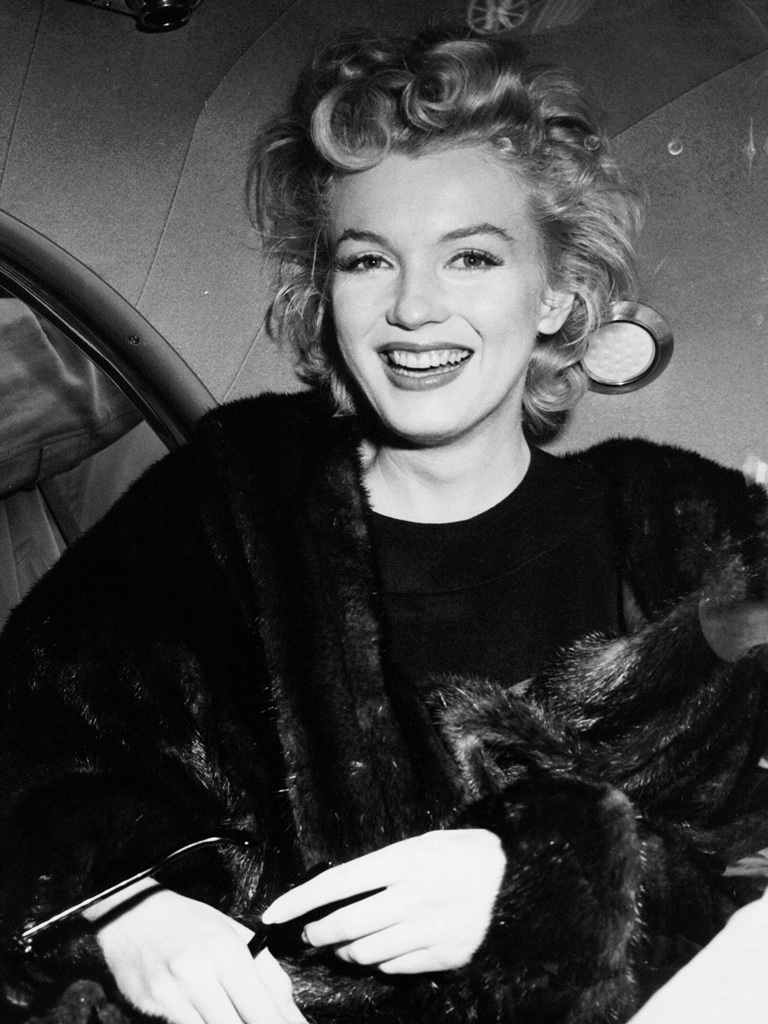 Marilyn Monroe was a true pioneer of glamorous '50s hairstyles for short hair and this stunning shot shows why! We love the sculpted curls that give definition to her shorter locks, keeping the style totally mesmerising.
Try your hand at this iconic look by putting heated rollers in your hair, then gently brushing out the curls once cooled. Just don't forget the TRESemmé Freeze Hold Hairspray to keep it all in place!
Audrey Hepburn's Retro Micro Fringe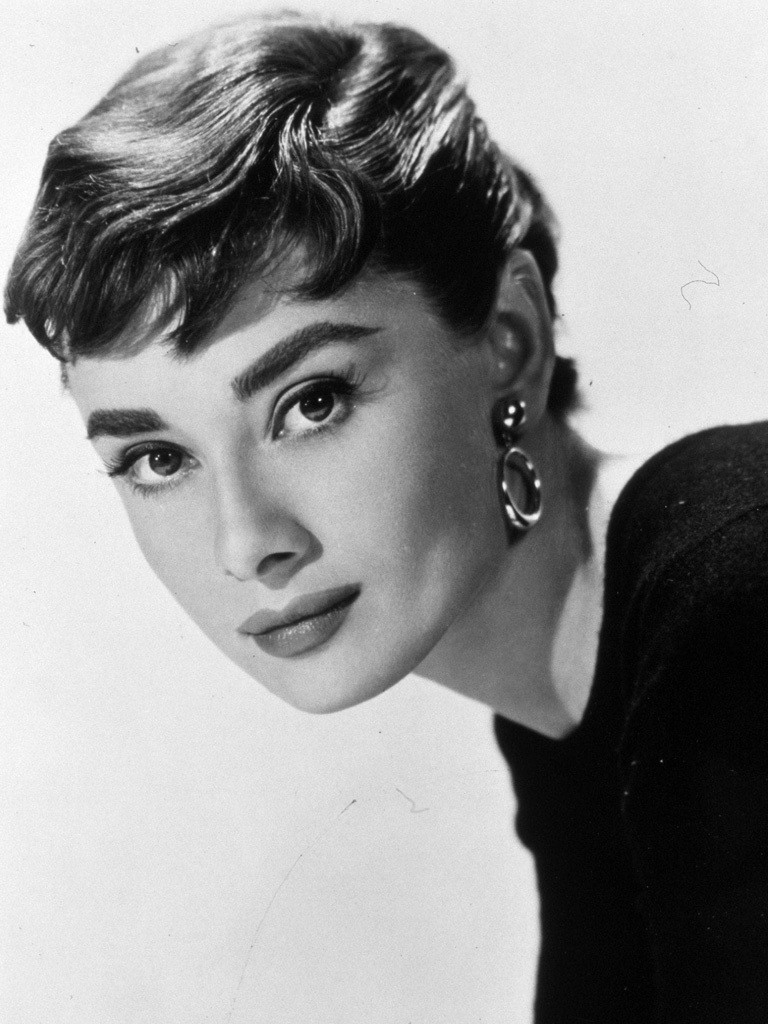 We couldn't compile a list of classic '50s hairstyles without including our mane gal, Audrey Hepburn. Not only are her tresses iconic, they're also totally wearable even today!
You already know that micro bangs were big in the '50s, but this look adds texture and definition by keeping the locks wavy. Totally adorable!
Gamine vs Glamour
Sydney Sweeney and Maude Apatow take on the famous picture of Sofia Loren and Jayne Mansfield, showing the spectrum of '50s style.
The original…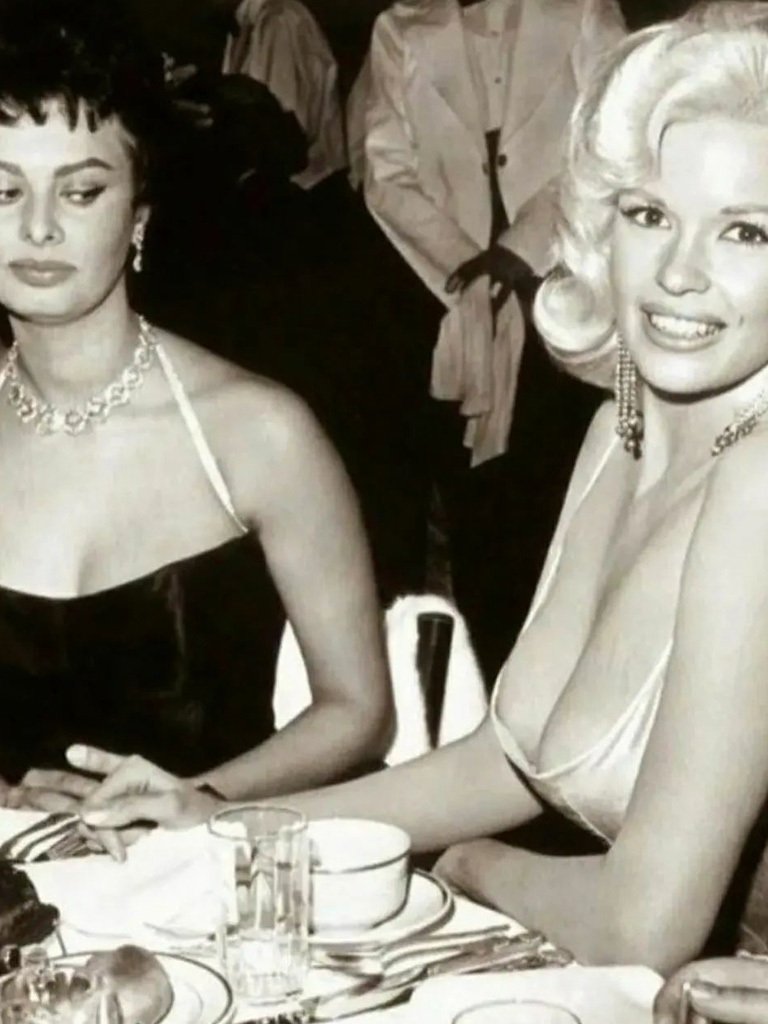 Style your bouffant curls with TRESemmé Curl Definition Mousse, designed to give you control over your hairdo while adding volume and texture.
Retro Side Sweep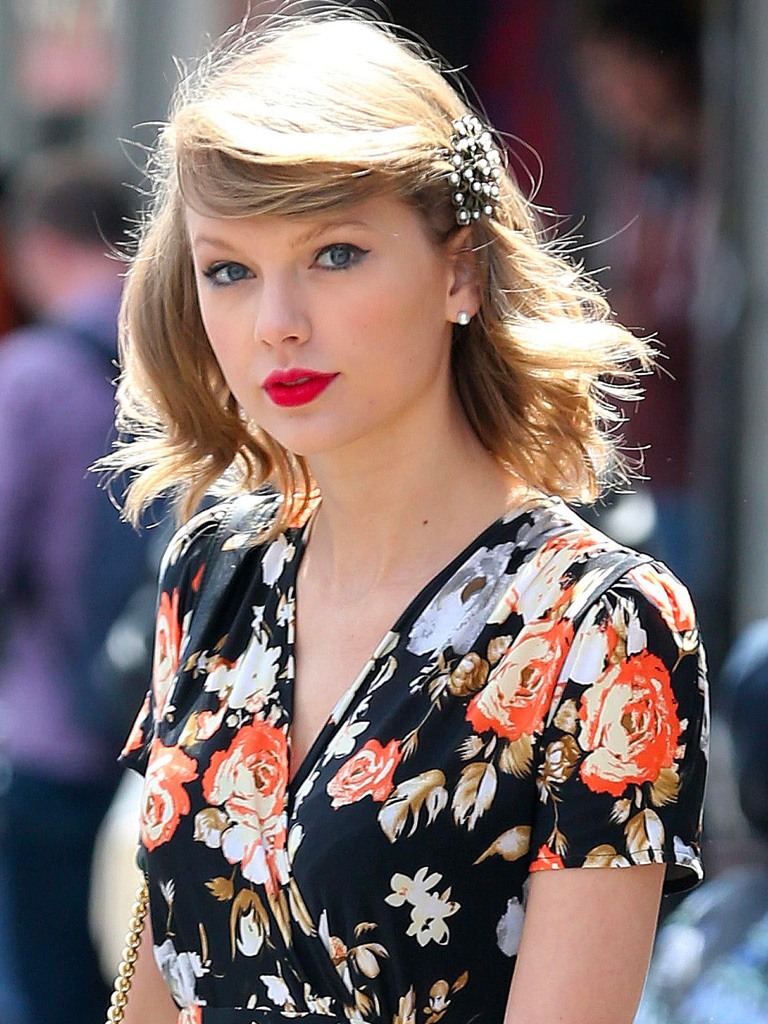 Recreate one of the sweetest fifties hairstyles and follow in the footsteps of Taylor Swift with this flattering side sweep.
Create a deep parting on one side of your face, then take your hair and sweep it to the opposite side to your parting. Add some waves to the rest of your tresses, then keep your locks in place with a jewelled hairpiece. Beautiful!
Curly Glam Locks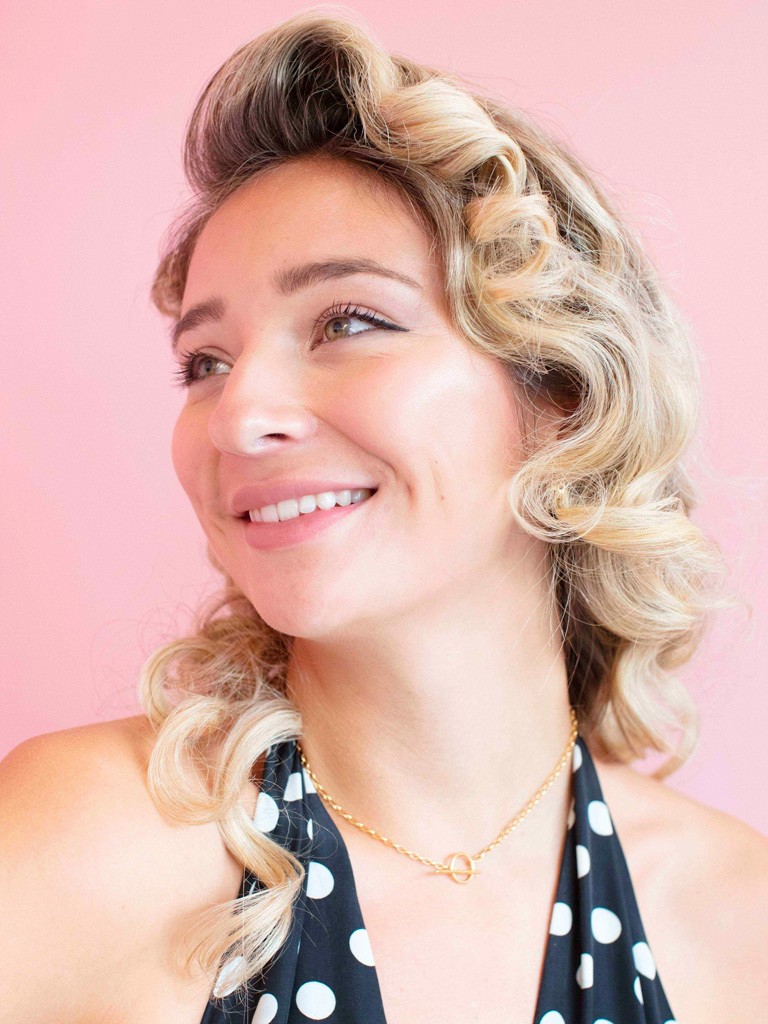 So you know by now that '50s hairstyles for long hair were all about glamour – and nothing says this more than a set of big undulating waves!
Create your Hollywood-esque waves by using hot rollers, then gently brush out your hair and smooth in place with a little serum.
Editor's tip: Whenever we're creating retro waves, we turn to serum for giving a glossy sheen to our tresses.
Long Retro-Inspired Waves
The first thing to know about 1950s hairstyles for long hair, is that it's all about waves. Having wavy hair was crucial for most '50s hairstyles and this half-up, half-down look is the epitome of retro glam.
Complete your look by adding a double quiff – one on either side of your crown – and you'll really be channelling your those vintage vibes.
Pin Curls Updo
If you're a fan of pin curls, then this updo is sure to get your attention. It's totally elegant, flawless and polished – yet it will take some practice to recreate at home. But once you've got it down, you'll have curls that are clearly defined and hard to beat!  And the colour gives it a modern edge.
Vintage-Inspired Bumper Bangs and High Pony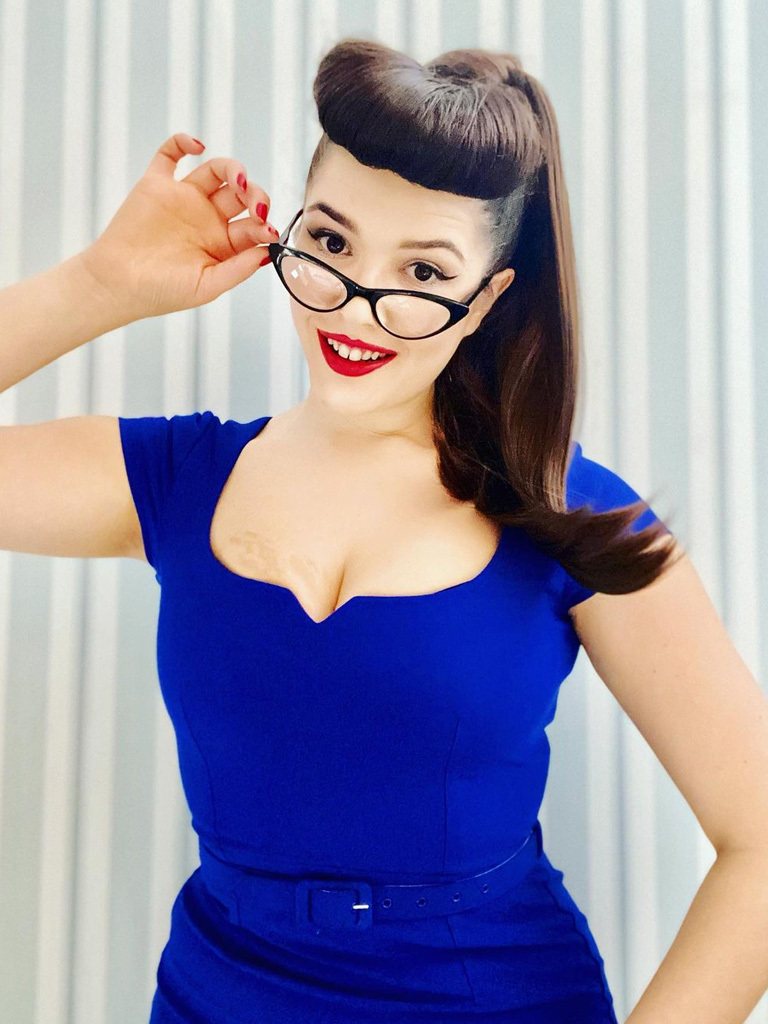 Creating '50s styles may look tricky at first sight, but they are, in fact, far easier than they seem. Take this '50s hairstyle for long hair as a prime example: Keep a front section of your hair out, then simply tie the rest into a high ponytail, wrapping one section around your elastic.
Then pull the front section of your hair forward, combing it smooth. Now roll it up from underneath into a fringe around a length of thin stretchy fabric (nylon hose works well). Secure discreetly with grips. You can also find great tutorials on YouTube.
Glamorous Victory Rolls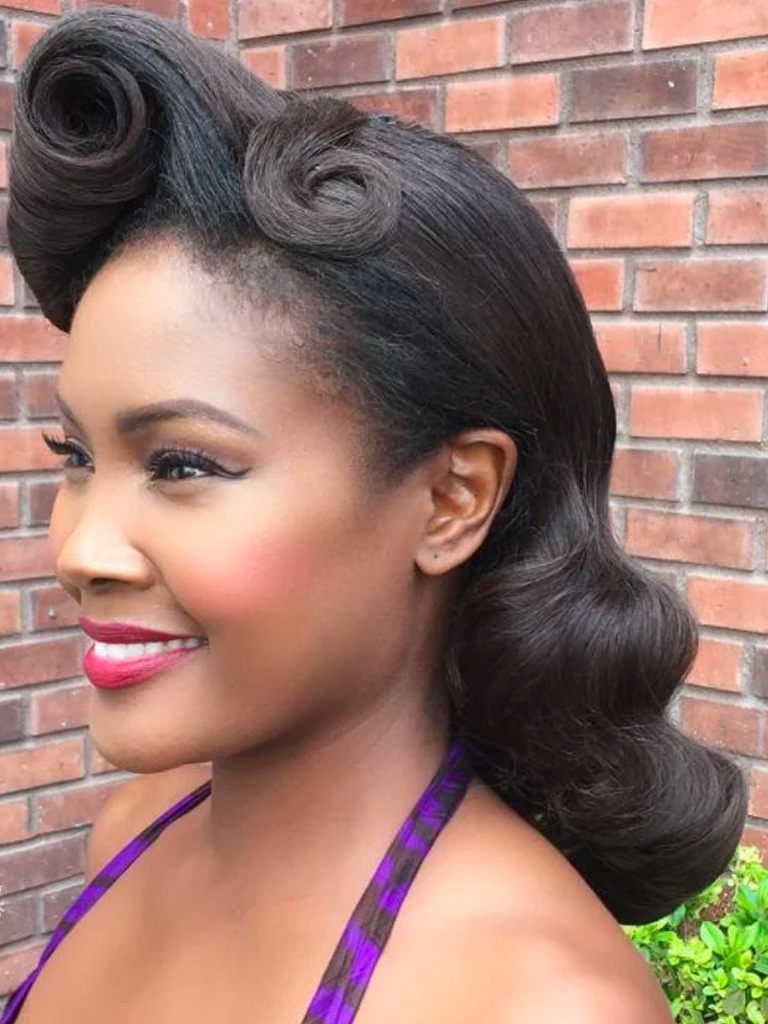 Popularised in the 1940s, victory rolls transcended the decade to become one of our favourite go-to 1950s hairstyles, too! Characterised by large, voluminous curls of hair framing the face, victory rolls are closely associated with the pin-up look. Va va voom!
Vintage Pink Curls
Break the hair rules by colouring your mane a vibrant shade. Modern-day variations of 1950s hairstyles have seen ladies going for bolder and brighter hues, while still sticking to the classic styles at the same time. Who said you can't have the best of both worlds? Not us!
Retro Headscarf Updo
Fifties hairstyles that include accessories? Count us in! A hair wrap is one of our favourite hair hacks and let us tell you why…
In a rush and have no time to style your hair? Grab a hair wrap. Strands a bit greasy? Grab a hair wrap. Want to protect your mane from the elements? You guessed it, grab a hair wrap. It's an all-round accessory that really has no downside!
But best of all, these multi-purpose accessories are the simplest way to update your everyday look to one of the many throwback '50s hairstyles. We're in!
Rockabilly High Bun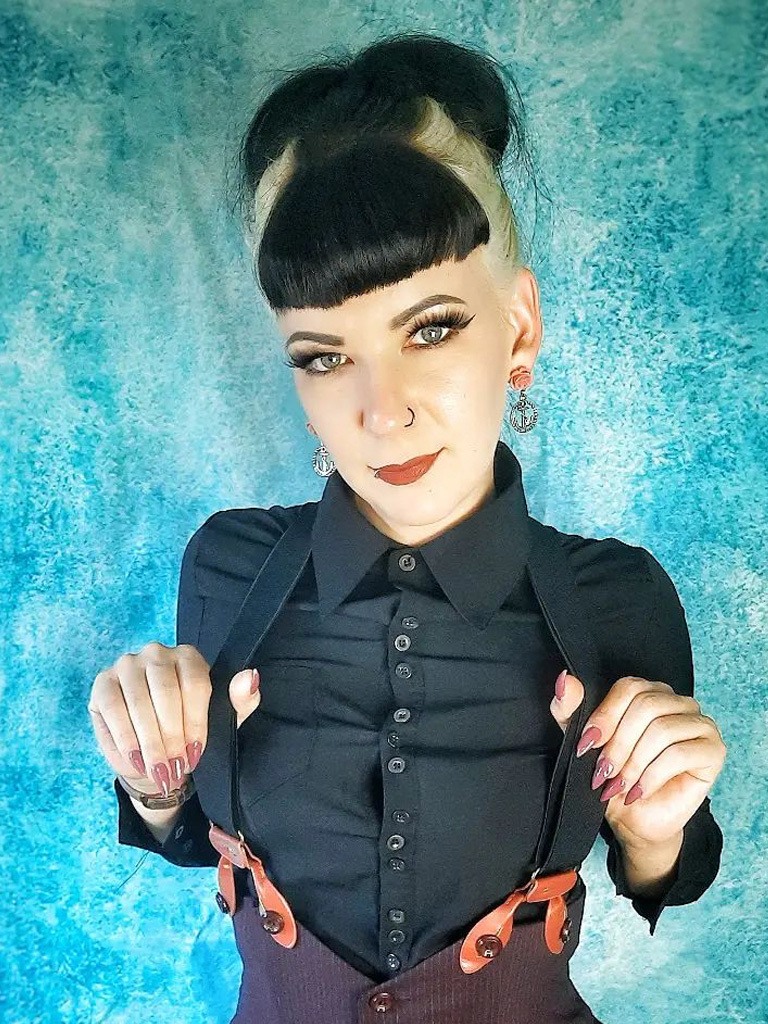 This high bun looks fab and is a striking way to dabble with '50s hairstyles for long hair. Work your tresses into a high ponytail, twist into a bun and secure. Gently tug at your bun for added volume. You can also complete the look with a pretty bow ribbon. Retro mane sorted!
Pin-up Curls
When looking back at 1950s hairstyles for long hair, you can't miss the stunning pin-up styles!
When replicating these looks, don't forget to give them your unique, modern-day touch (like this Instagrammer) with her eccentric blue hue. How will you rock your retro 'do? Credit: @thepinupregistry
Retro Curly Puffs
Have naturally curly hair? Don't worry, there are plenty of 1950s hairstyles you can rock! If you want an everyday style – which can be created in minutes – why not give this double puff style a try?
Keep the front puff just off centre and allow your curls to fall forward, and place your second puff at the back in the centre. This will tame your coils and you give a standout style in an instant!
Gracious Vintage Waves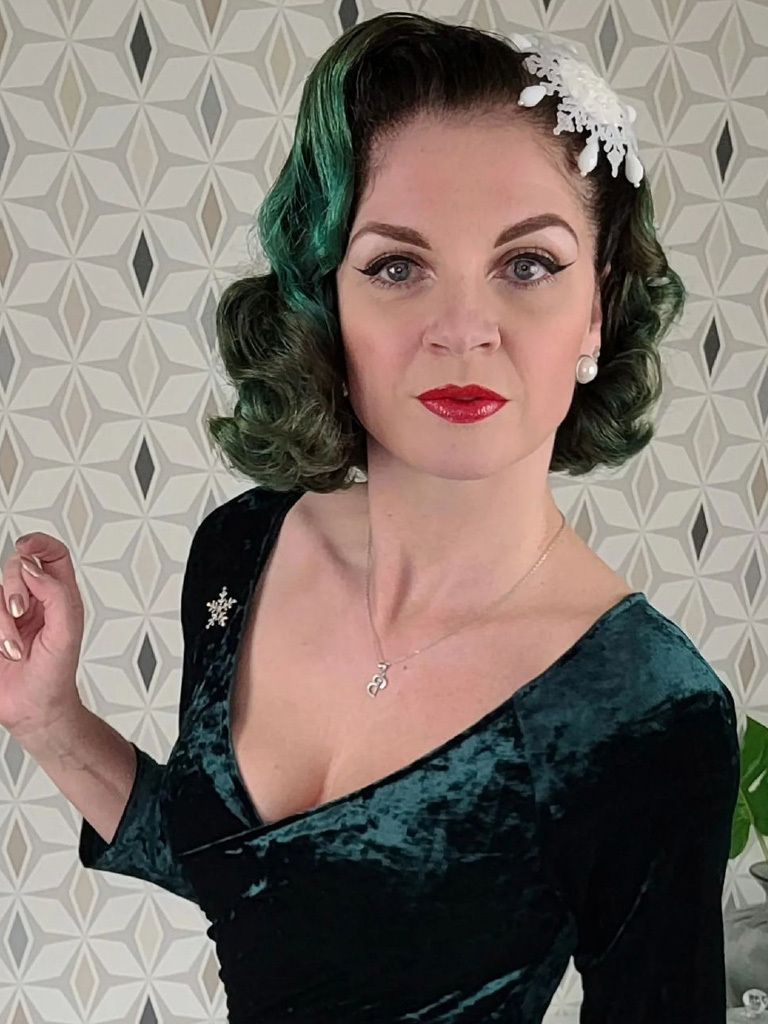 '50s hairstyles for short hair are aplenty and depending on which style you like, they can be easier to create than longer looks.
Just take a peek at how stunning this dropped waves style looks on a bob. So if your favourite 1950s icon is Grace Kelly, and you want to emulate the Princess' look, this style is for you.
Retro Micro Bangs
Micro bangs were a huge feature of 1950s hairstyles and are still going strong to this day – yes, we are looking at you Kendall Jenner.
Adding the smooth micro fringe to her half up victory roll style has added plenty of 1950s vibes to her look, while allowing her naturally waves to flow free.
Cute Pin-Up Headbands
A simple retro headband makes '50s hairstyles for short hair oh-so-cute.
Poodle Do
The poodle perm was a signature look in the '50s.
The Hollywood Wave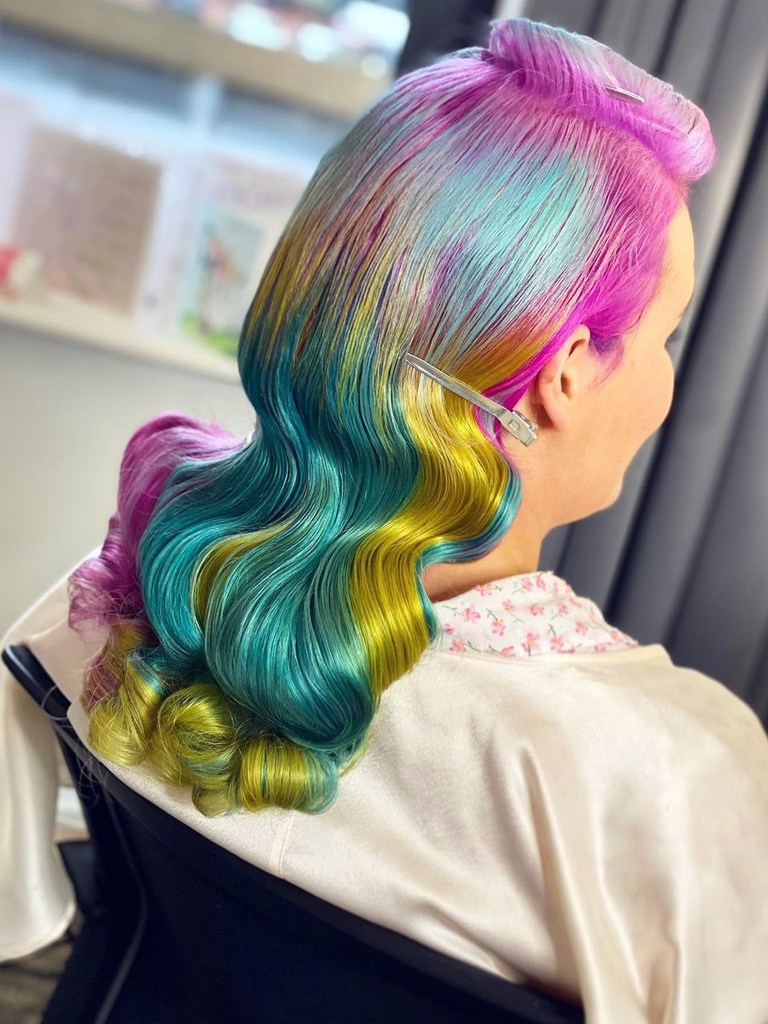 This is a stunning style to try if you have a formal event to attend, but perhaps it's one to let your stylist have a go at – unless you're a dab hand at creating smooth waves!
Prev Article
Next Article
Gallery
Nirvana hair is the new '90s-inspired trend we love – and you will too!
It smells like teen spirit! 
See article