11 Half-Up, Half-Down Hairstyles Perfect for All Occasions
Want a half-up, half-down top knot? Or perhaps a elegant half updo for a wedding? We have both of these (and more) in our ultimate half-up, half-down style guide...
There is no question that half-up, half-down hairstyles are pretty and practical. And because of their versatility, these 'dos can be easily adapted for a wide variety of occasions.
Still need convincing? Then have a look at our top half-up hairstyles, below. Whether it's for a social soirée, a festival, a casual brunch with the girls, or just a normal day at school or work, we've got something great for you!
Braided Crown
Want a summer-ready hairstyle? Look no further! This braided crown epitomises a cool, feminine festival attitude, plus, it's also pretty easy to style.
Start by creating a middle parting and taking 2-3-inch sections of hair near your temples. Plait one into a standard 3-strand braid and secure with a clear elastic. Repeat this process on the other side.
Once you're done with your 2 braids, cross them behind your head to the other side, to create a back crown effect. Tuck the ends in and use bobby pins to discreetly hold them in place. For extra security, finish with a spritz of VO5 Classic Styling Firm Hold Hairspray and you're ready to go!
Half-Up Waves
Deep mermaid waves are having a massive moment right now and there's no better way to show them off than with a stylish half-updo. Top off the look with a scrunchie for a nod to the '90s fashion trend and you've got the perfect look to take you from day-to-night.
Half-Up French Braid
Really want to show off your styling skills this season? Then you need to try this hybrid half-up, half-down look, which incorporates a French plait and a regular plait!
Divide your hair horizontally from near your temples, creating 2 sections. Then begin weaving a French braid with the top section, until you reach the back of your crown.
From here, stop French braiding and, instead, weave a standard 3-strand plait all the way down to the end. Secure with a hairband and don't forget to pancake your plait for a more relaxed, effortless look.
Half-Up Beehive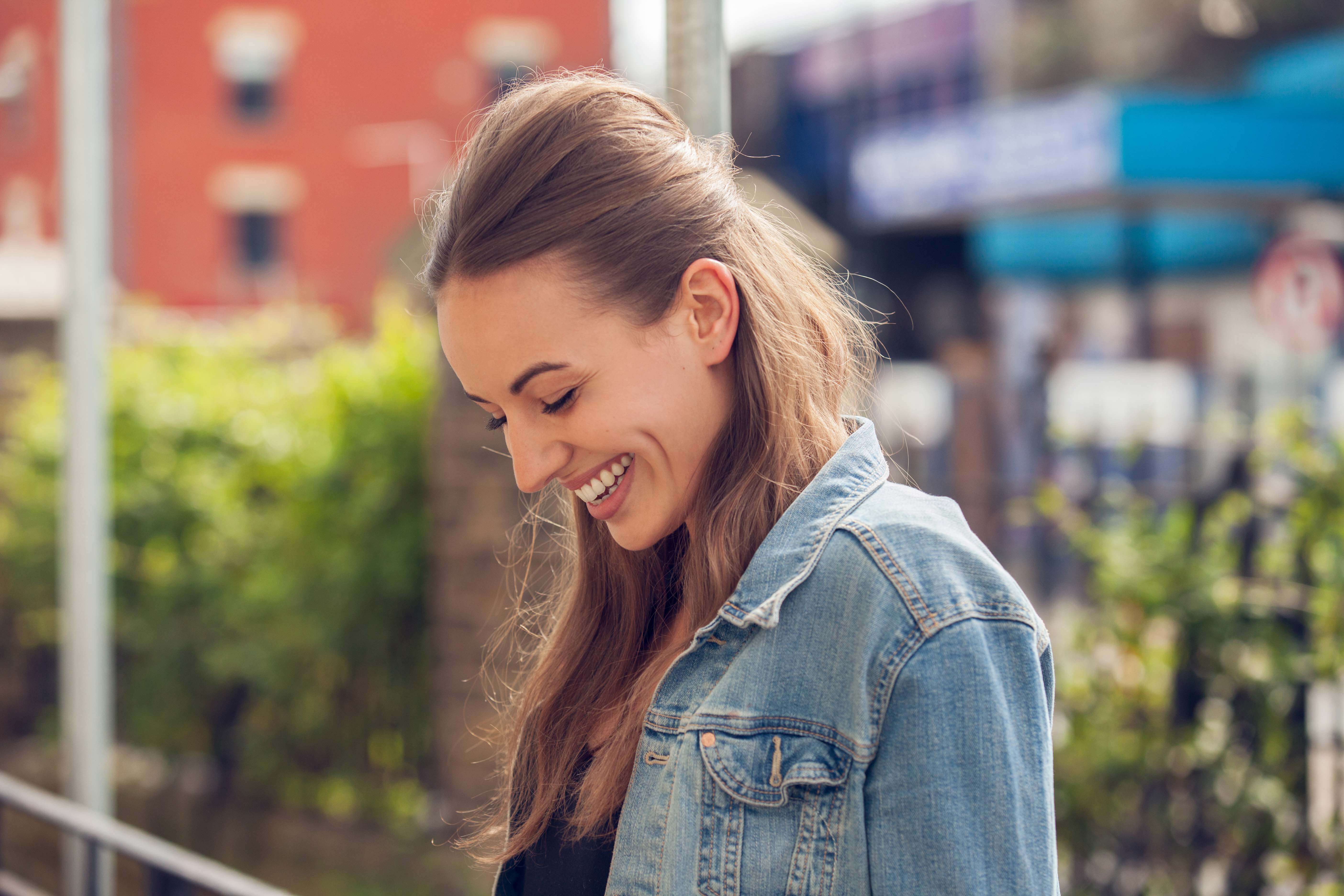 Got lengthy locks you want to show off? Also love retro-inspired looks? Then you'll be pleased to know that half-up hairstyles for long hair can totally be rocked with vintage vibes – just like this half-up beehive 'do!
To create this look, start by using the Toni&Guy Flawless Finish Straightener to produce soft waves, before horizontally dividing your hair into 2 sections.
Now tease the top section and lightly brush it, gathering it at the back and twisting it inwards towards your head. Secure discreetly with hair pins and finish with a touch of TRESemmé Extra Hold Hairspray for a longer-lasting style.
Vintage-Inspired Victory Rolls
One of the prettiest and most elegant half-up, half-down hairstyles we've come across, this 'do has drawn inspiration from 1940s pin-ups, yet has modernised the retro victory rolls.
Begin by creating glamorous curls using a large-barrel curling iron. Then take 2-3 inches of hair near your temples to produce your victory rolls on each side. From the bottom up, roll it back on itself and hold in place with bobby pins. For a more detailed step-by-step tutorial, have a read, here!
The Half-Up Fishtail Crown
As half-up hairstyles go, this is a firm favourite with the All Things Hair team. Embracing one of this season's hottest braids (the fishtail), this ethereal-looking 'do makes the perfect choice for all sorts of summer occasions, so it's a sure winner.
To get the look, start by creating a deep side parting and sectioning off a 2-3 inch portion of hair from either side. Now weave a fishtail braid or inverted fishtail braid (whichever you prefer!) in both sections, securing with a clear elastic hairband.
Join your 2 braids together at the back to create your "crown" and pinning in place with some bobby pins. If you have particularly thin or fine strands, try gently tugging at your braid to make it appear fuller and loosely curl the strands left down.
Half-Up Top Knot
Looking for a style that is quick and easy to create? Then the half-up, half-down top knot is the perfect option. Just divide your hair horizontally into 2 sections and put the top one into a ponytail, before twisting and wrapping it around its base, using bobby pins to hold it in place!
Tip: Worried that this 'do might not flatter your square or round face? Just add a few subtle waves for a softer, more flattering result.
The Waterfall Braid
Playful and feminine, a waterfall braid makes the ideal half updo for a wedding, date night or just a casual catch up with the girls!
We've toyed around with this hairstyle in so many ways and discovered that what makes this style so special, is that it works amazing in most hair lengths, as well as an array of bold colours! But if you need a helping hand in weaving this cascading style, just follow our step-by-step guide, here.
Pinned Back Twists
This pinned back twist look is a great example of how sometimes it's the simplest styles that can look the best. Growing out your fringe? This style is perfect for clipping back your bangs while they're in that awkward in-between stage, or simply keeping your hair out of your face.
Twisted Half-Up 'Do: Hair How-To by Soph Does Nails
Now, if these half-up hairstyles for long hair have piqued your interest, yet you feel that your styling skills aren't quite up to scratch, say no more.
We've enlisted the help of beauty vlogger Soph Does Nails to show you how to get an easy-peasy twisted 'do! Nothing complicated about this look…
Short Hair Half-Up 'Do by Maddie Bruce
Loving all these half-up hairstyles, yet feel your cropped tresses will hold you back? Fret not, style lovers, because you can totally rock this look, even in a bob or a lob (AKA a long bob). And to show you how, we have an exclusive video tutorial by the lovely Maddie Bruce!
Now you know how to create all the best half-up hairstyles, go forth and spread the word! And since we just love to treat you guys, go check out our New Hairstyles page, where we're delivering all the latest styles from the beauty scene.
Prev Article
Next Article
Tutorial
Side ponytails 101: Learn how to master this mane essential
From styling inspiration to step-by step tutorials, here's how to work a modern side ponytail
See article