5 Short Spiky Haircuts for Women You'll Love in 2019
Are you a rocker chick at heart? Then get a look to match with one of these short spiky hairstyles!
You heard it here first: short spiky haircuts are back – and in a seriously big way. Ever since Rihanna debuted a short spiky haircut for a shoot with Paper Magazine, we've seen a massive surge in popularity for these edgy 'dos!
You'll also be surprised to learn that ladies short spiky hairstyles can be inspiring, fiercely empowering and flattering for all ages. So, if you're up for trying short spiky hair, and are in dire need of some fashion-forward #hairinspo, you've come to the right place! Below are 5 bold and beautiful short spiky hairstyles from Instagram that we're crushing on.
Short spiky hair: Female trendsetters from Instagram
The spiky mohawk
Looking for celebrity-approved short spiky haircuts to test out? Well, look no further than this punk-perfect spiky mohawk hairstyle, which stars like Pink, Miley Cyrus and Kelly Osbourne have all sported – and slayed, FYI. Credit: @elle_cosplay
Editor's tip: To add hold, volume and lots of shape, we'd recommend using a strong hold hair gel, like the VO5 Classic Styling Mega Hold Gel Spray, when creating this look.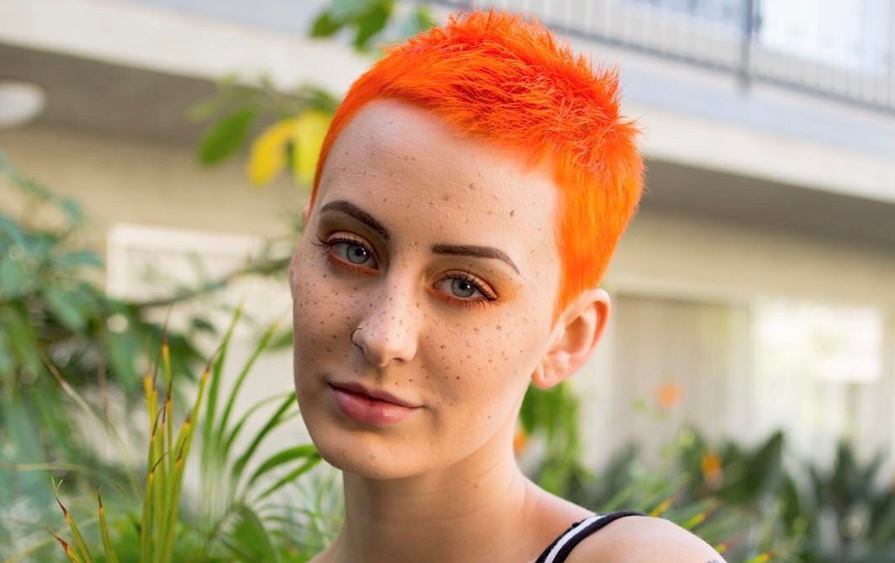 The spiky buzz cut
While a lot of people may think that short spiky hair suits men better, this beautiful trendsetter will make you think otherwise. As you can see, her bright orange mane features short, jagged spikes that run seamlessly through her closely shaved buzzcut. And we're sure you'll agree, this bold lady rocks the look way better than the man, right? Credit: @oliviavandermillen
Editor's tip: Tempted to try this bold look? Then be sure to invest in the VO5 Classic Styling Soft Moulding Wax. This workable wax will allow you play around with your hair until you've achieved your desired amount texture and definition.
The spiky bob
Looking for short spiky ladies hairstyles, but want less edge and more class? Then prepare to fall in love with this pretty, spiky chin-length bob. A modern take on spiky hair, this look has fashion-forward written all over it, with soft yet choppy layers working to frame the face. A winning combination if we ever did see one! Credit: @krissafowles
The varying lengths of the layers in this short cut instantly create the illusion of thicker tresses, making it a fail-safe option for ladies with fine hair!
The soft spiky pixie
Looking for subtle, more wearable ladies short spiky hairstyles? We get you! Finding office-friendly short spiky haircuts may seem impossible, but this light and airy pixie cut is definitely one to keep on your radar. What makes this cut a great contender is the gorgeous caramel highlights running through, which do a fab job of emphasising your spikes. Credit:@alexandra_anele
Editor's tip: Infatuated by this spiky cut? Great! Then just be sure to load up on the Toni&Guy Sea Salt Texturising Spray. This will amp up your hair's volume and give you the lived-in texture that this layered look calls for.
The spiky 'frohawk
When searching for short spiky ladies hairstyles (especially if you have natural curly hair!), it may seem impossible to find look that makes the most of your curls. But fear not: spiky curls do exist and they're utterly gorgeous! Don't believe us? Just take a look at this curly spiked mane. Pretty amazing, right? Credit: @najahliketheriver
Adored all of these short, spiky-hair female trendsetters and now ready to work your cropped mane in even more stunning ways? Then don't forget to head over to our Short Hairstyles page, where you can find a stunning array of short funky hairstyles to try, too!
Prev Article
Next Article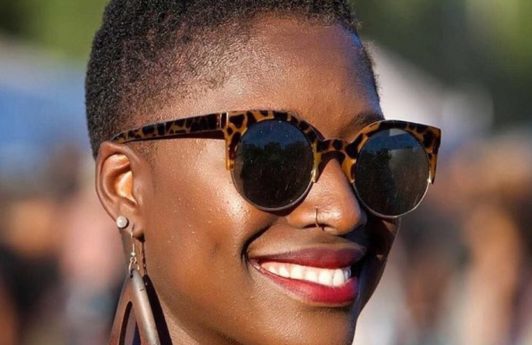 Article
Meet the Bald and Bad hair challenge that celebrates women's short haircuts
We're all for this new beauty trend!
See article