14 A-list short choppy hairstyles you'll want to try out
Love the look of short choppy hair, but are yet to find a 'do that works for you? Then take a look at our gallery of celeb-approved styles...
Thanks to stars like Jennifer Aniston and Meg Ryan, short choppy hairstyles became hugely popular back in the '90s. And no matter how many kooky trends have emerged since (tinsel hair, we're looking at you!) short choppy hair is still a firm favourite. In fact, from the universally loved lob to this season's très chic French bob, they've never been so relevant.
Part of their eternal appeal is that they flatter women of any age, from teens to retirees, with the right cut adding an edginess to any 'do and providing youthful-looking volume to ageing tresses.
So, whether you're already a loyal fan of short choppy haircuts, or you're contemplating your first foray into the trend, we've rounded up some of our favourite A-list looks to help you find your perfect style.
14 of our favourite A-list choppy hairstyles to try
1. Miley's pixie cut
Forget diamonds, choppy haircuts are a thin-haired girl's best friend! So, if you're feeling utterly fed up with your fine locks, we recommend trying a textured pixie cut on for size.
While the length might take some adjustment, asking your stylist to add in some longer layers around your face will help to add a feminine touch to this androgynous style.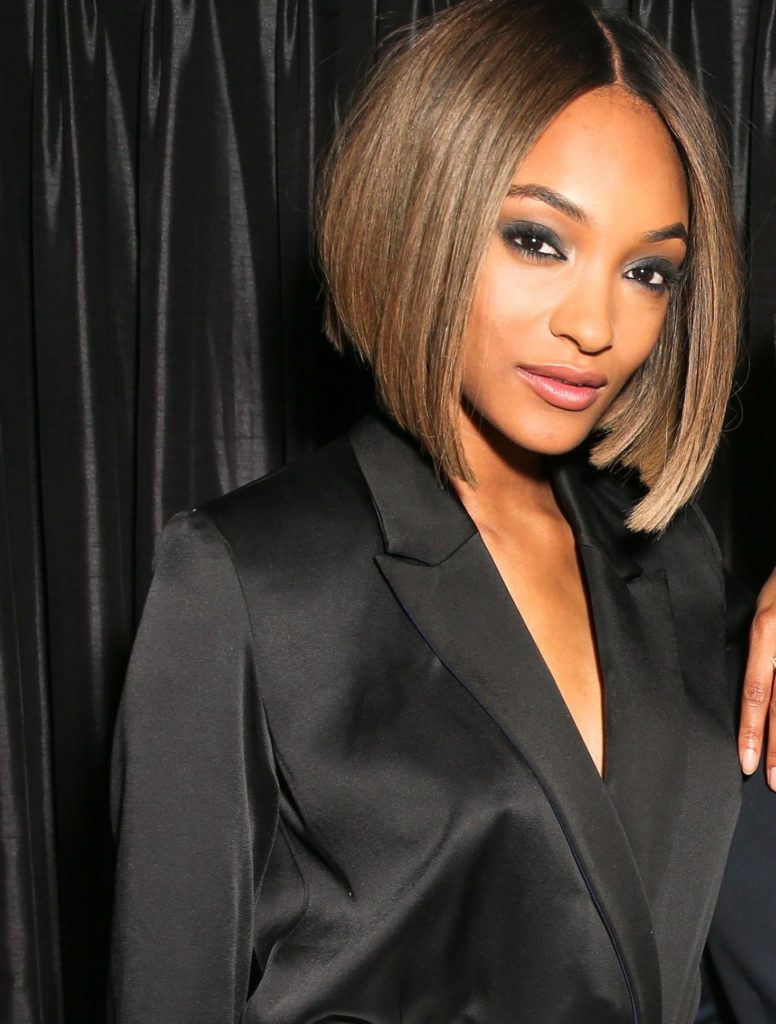 2. Jourdan Dunn's graduated bob
It's a myth that those with thick hair can't rock a choppy short hair look. The graduated bob (AKA the pob, made popular thanks to Posh Spice's sleek 'do) is a great way to reduce the natural heaviness of your locks!
Editor's tip: Dreaming of hair as shiny as Jourdan Dunn's? All you need to do is smooth a hair oil, such as the Alberto Balsam Smooth & Sleek Nourishing Oil, through your tresses after straightening. Yes, it's as simple as that!
3. Rosamund Pike's asymmetric bob
While the bob is one of the most popular short choppy haircuts, know that it's not for everyone. If you're looking for something a bit more unique, why not give this classic look a fresh twist by opting for an asymmetric bob?
By simply tucking one side behind her ear, Gone Girl actress Rosamund Pike shows us just how sophisticated this style can look – all with minimal effort.
4. Lucy Hale's balayage lob
Long bobs (AKA lobs) are already a celeb favourite, but did you know that they're also one of the best choppy hairstyles for beginners? Yep, it's true!
So if you've always wanted to try out a cropped 'do, a shoulder-skimming style, like Lucy Hale's, is the perfect way to test the waters.
Editor's tip: Loving Lucy's effortless waves? To steal her look, simply scrunch 2-5 pumps (depending on the length and thickness of your hair) of the TRESemmé Perfectly (un)Done Wave Creating Sea Foam into your strands, before blow-drying.
5. Sam Rollinson's French bob
Feel like there's nothing new going on in the short hair world? Well, you'd be wrong, because new choppy haircuts are constantly cropping up (pun intended)!
We've already spoken about our love affair with the new French bob trend and model Sam Rollinson is a prime example of how chic this low-maintenance style can look. Plus, we adore the way her uneven fringe adds an imperfect, DIY vibe.
6. Taylor Swift's modern mullet
Wait, before you turn your nose up at the mullet, know that this retro style has been given a contemporary update for all you lovely ladies out there!
The modern mullet, loved by stars like Taylor Swift, is a far more wearable reincarnation, combining voluminous, short choppy hair at the crown of the head, with a sleeker look through the lengths. Honestly, it's a must-try!
Editor's tip: To recreate Taylor's mane, sprinkle some of the VO5 Instant Oomph Powder into your roots and use your finger tips to work it in. Et voila, instant volume!
7. Jennifer Aniston's choppy layers
If you love your long locks, but want to dip your toe in the short choppy hair pool, then do like Jennifer Aniston and add some short choppy layers throughout your tresses. Yep, you really can have the best of both worlds – you go, Jen!
8. Jennifer Hudson's mushroom cut
Yes, really. Mushroom haircuts are the latest looks to get a choppy short hair transformation! And totally slaying the look is the ever-stylish Jennifer Hudson.
To keep your look feminine and soft, ask your stylist to give your ends (especially those on your fringe) a choppy finish.
9. Julianne Hough's choppy updo
One of the most amazing things about a choppy style, is the styling possibilities that comes with the look. We love how Julianne Hough has worked her blonde wavy tresses into an elegant updo, leaving a loose front section swept to the side.
10. Kaley Cuoco's tousled pixie
During that very brief stage when Kaley Cuoco chopped off her long tresses for a pixie cut, she gave us some stunning choppy styles.
Editor's tip: Want to style your tousled pixie just like Kaley's? Then we recommend using a workable hair wax, like the VO5 Soft Moulding Wax, to add tonnes of definition.
11. Kim Kardashian's wavy lob
From Rapunzel length tresses to sleek updos, Kim Kardashian has tried just about every hairstyle under the sun. But over the last few years, the mega-star has ditched the hair extensions in favour of choppy hairstyles, like this wavy lob. Now we wait and see what style she'll bring to the table next…
12. Rihanna's bob and bangs
Style chameleon Rihanna always has her finger on the hair pulse when it comes to new and exciting looks, and this choppy bob has certainly caught our attention.
Keeping it simple, Rihanna has added soft waves to her dark tresses and even gone for a choppy fringe to pull the whole style together.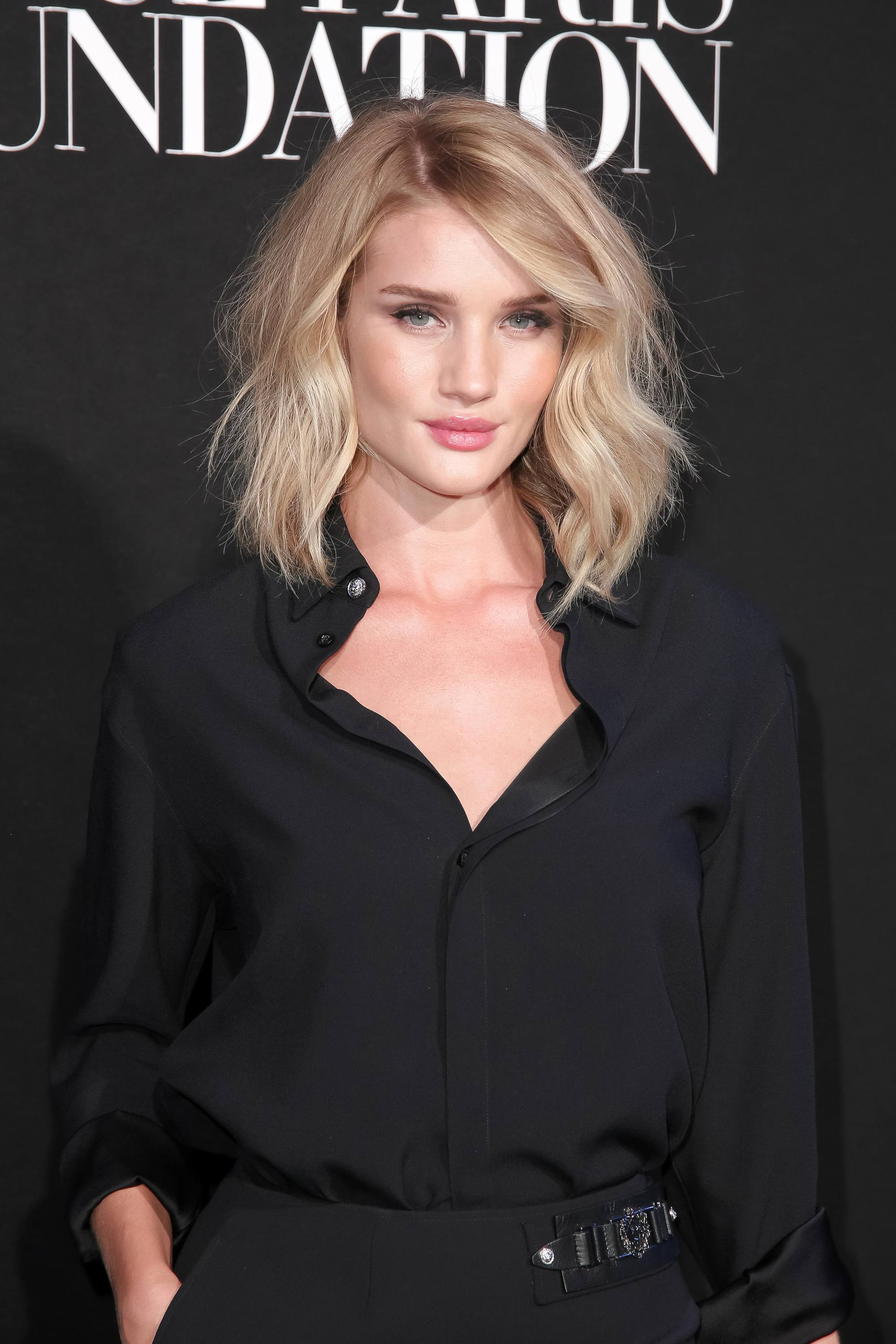 13. Rosie Huntington-Whiteley's beachy lob
By adding choppy layers to her blonde tresses, Rosie Huntington-Whiteley has added plenty of texture and root lift to her mane. This is a great style for fine-haired ladies, as it creates added movement to flat, limp locks. Model-worthy hair – sign us up!
14. Cara's Delevingne multi-toned pixie
If you haven't been keeping up with all the latest hair news and celebrity transformations, you may be in for shock right now. Yes, Cara Delevingne has traded in her dirty blonde locks for an edgy, choppy pixie – and doesn't it look great!
Completing the look with a fun pastel hue and a bandana, Cara is grabbing the #goboldorgohome by the horns and running with it. Well, we wouldn't expect anything less from the kooky star. Credit: @caradelevingne 
Enjoyed these short choppy hair looks? Great! But if we've left you pondering whether or not to go shorter, check out our Short Hairstyles page for even more inspiration. There you'll find practical can't-live-without styling tips, including these genius short hair styling hacks!
Prev Article
Next Article
Article
Zoë Kravitz rocks new pixie cut hair in latest style transformation
Is this the hairstyle of the year?
See article